Kevin Jonas' New Tattoo of His Wife Danielle is Adorable
Kevin Jonas got a new tattoo inspired by his wife Danielle's role in the music video for the Jonas Brothers song 'Sucker,' and it's adorable.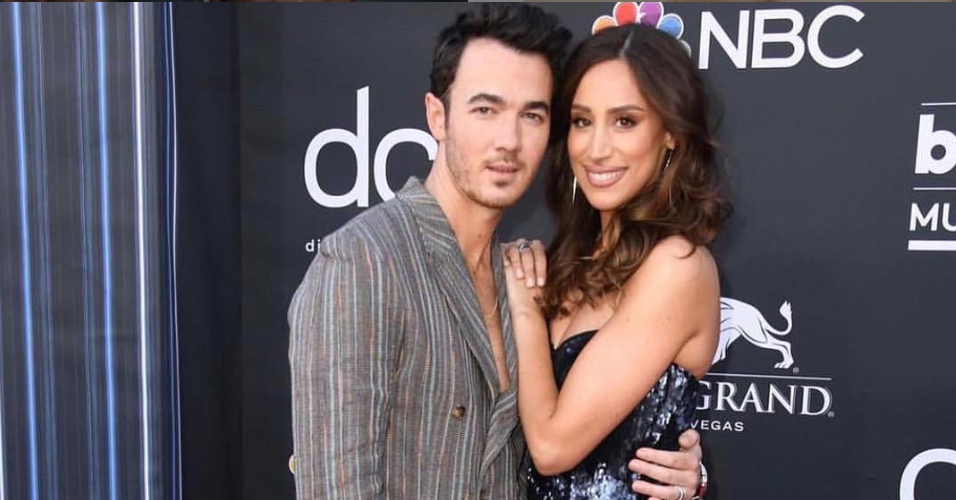 We're a "Sucker" for cute tattoos, and Kevin Jonas is a "Sucker" for his wife.
Kevin and his wife, Danielle, recently celebrated the 10th anniversary of their proposal and will be celebrating their 10-year wedding anniversary in December.
Article continues below advertisement
And as a special celebration, the oldest Jonas Brother just engraved his love for his wife on his body forever. Kevin, recently took to Instagram to show off his new tattoo, and share a heartfelt note to his love.
Kevin's new tattoo was inspired by Danielle's role in the "Sucker" music video.
The tattoo is a simple line drawing of Danielle wearing the puffy pink gown from the brothers' "Sucker" music video. The specific scene the tattoo is referring to is where she's walking through the yard wearing a Giambattista Valli gown being led by a horde of corgis (which, honestly, we're envious of).
Article continues below advertisement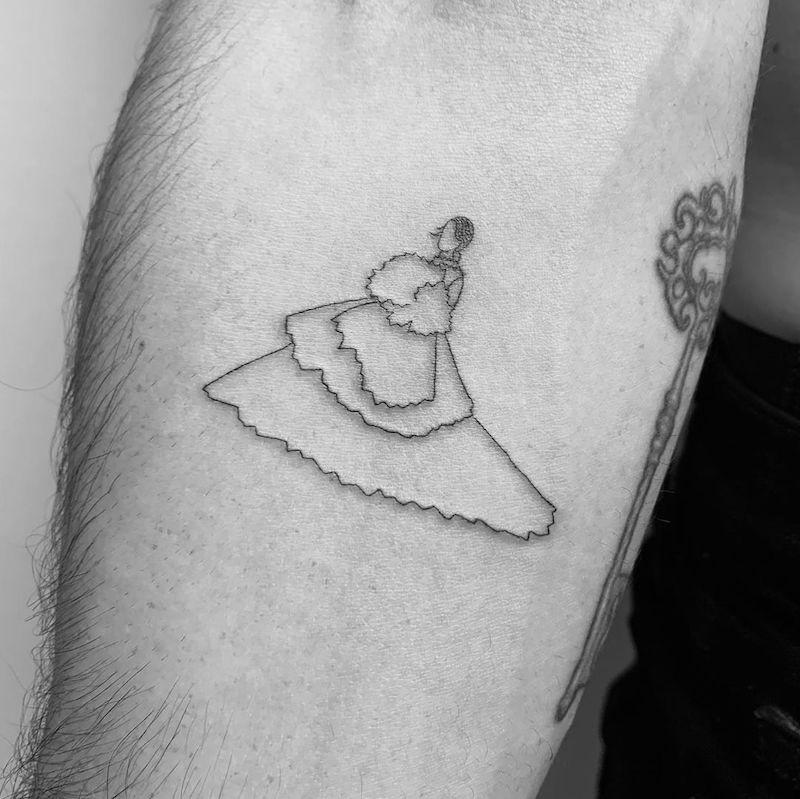 Kevin posted the photo of the new tattoo with the caption "Brand new addition to the fam. So proud of this time in our life and getting to remember this with @daniellejonas forever!"
Aww — they're arguably the cutest Jonas Brother coupling yet.
Article continues below advertisement
The tattoo is an adorable homage to both his marriage to Danielle and this new chapter in his music career. The brothers all wanted to bring their wives to the shoot of the "Sucker" music video, and when the video was snubbed for this year's "Video of the Year" award at the MTV VMAs, Nick Jonas joked that if the video had won, "the ladies have to go up and accept it on our behalf, because they absolutely stole the show."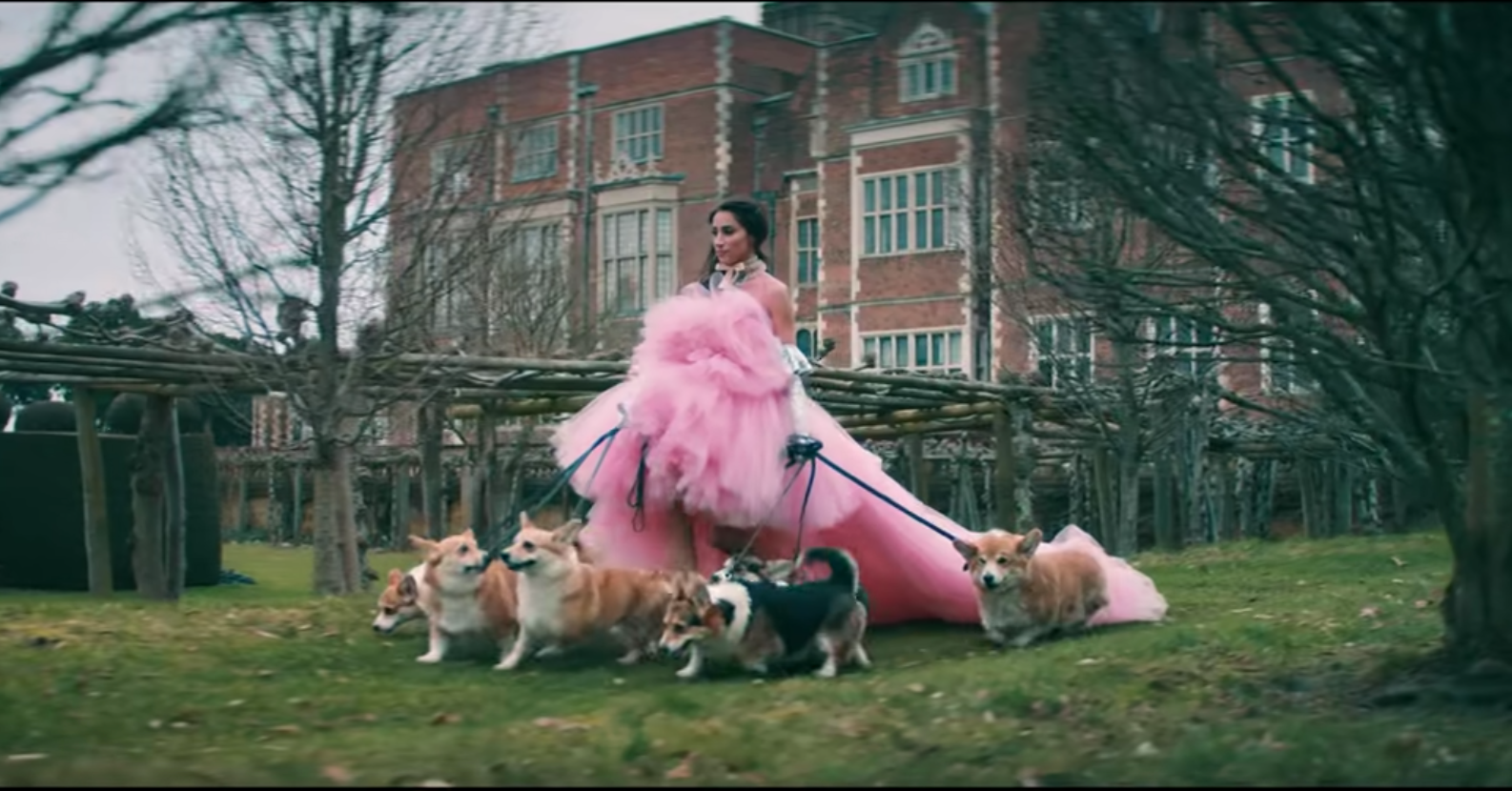 Article continues below advertisement
The tattoo was done by celebrity tattoo artist @Winterstone, whose real name is Daniel WInter. He's known for his simple line-art tattoos, done only in black and white, and has done numerous other celeb tattoos, including one for Kevin's brother Joe Jonas. Joe's tattoo is a circle of lyrics from Electric Light Orchestra's song "Blue Sky."
Article continues below advertisement
This isn't Kevin's first family-centered tattoo.
While we don't know exactly how many other tattoos Kevin has, we do know that this is just one of four tattoos he's gotten in honor of his family.
Back in September, Kevin got another tattoo done of his daughters' favorite stuffed animals holding hands. Kevin has two daughters, Alena and Valentina, with Danielle, and clearly was missing them a little extra while he was on tour.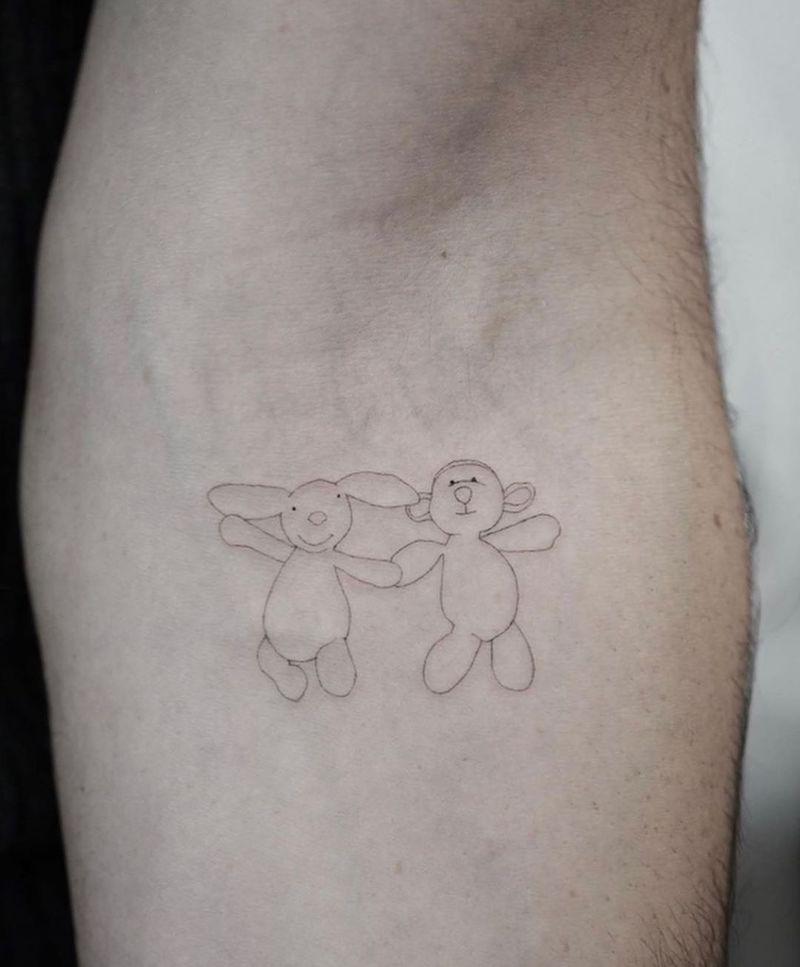 Article continues below advertisement
"Newest piece to the collection thank you @drag_ink for making it come to life," Kevin's caption read. "Love bringing reminders of my girls with me everywhere I go!"
In addition to these two family-centered tattoos, we also know Kevin has "Dani" tattooed on his left ring finger, and four doves — one for each member of his family.
Beyond those tattoos, though, we don't know too much more detail on Kevin's ink collection. In the photo, we clearly can see a key tattoo right next to Danielle's, but we're unsure as to the meaning behind it.
Regardless, we think Kevin's family tattoos are the cutest, and we're sure this won't be the last one he gets.