Brett Favre's Daughter Brittany Talks 'Claim to Fame' Elimination Regrets, Dad's Thoughts, and More (EXCLUSIVE)
Brett Favre's daughter Brittany Favre spoke exclusively with 'Distractify' about her elimination from 'Claim to Fame,' and more.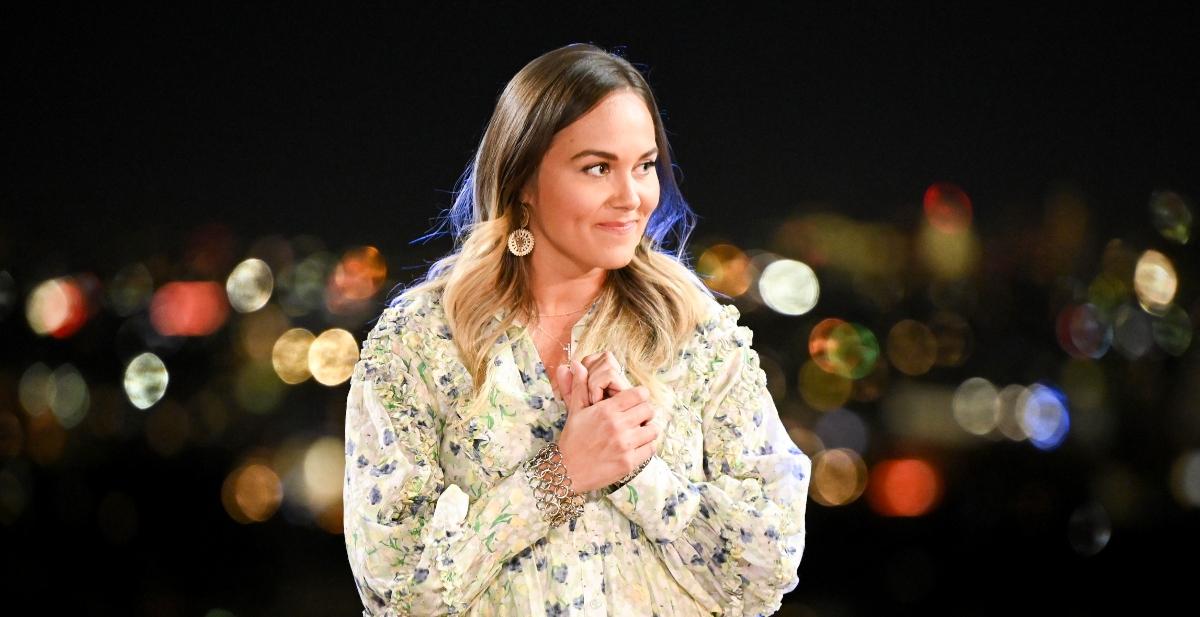 Unfortunately, Brittany Favre was sacked from ABC's reality competition series Claim to Fame on the Aug. 1, 2022, episode.
The series follows 12 celebrity relatives who live under one roof as they compete in challenges while concealing their true identities, hoping to throw off the competition and walk away with the $100,000 prize.
Article continues below advertisement
Though she tried to throw off her fellow competitors and eliminate the target on her back, Brittany was benched when she attempted to guess her fellow contestant Kai's lineage — Brittany guessed Kai was related to Andra Day — and was eliminated from the show after guessing wrong.
Distractify spoke exclusively with Brittany, aka the daughter of legendary Green Bay Packers quarterback Brett Favre, about what she would do differently on the show, what her dad thinks about the series, and more.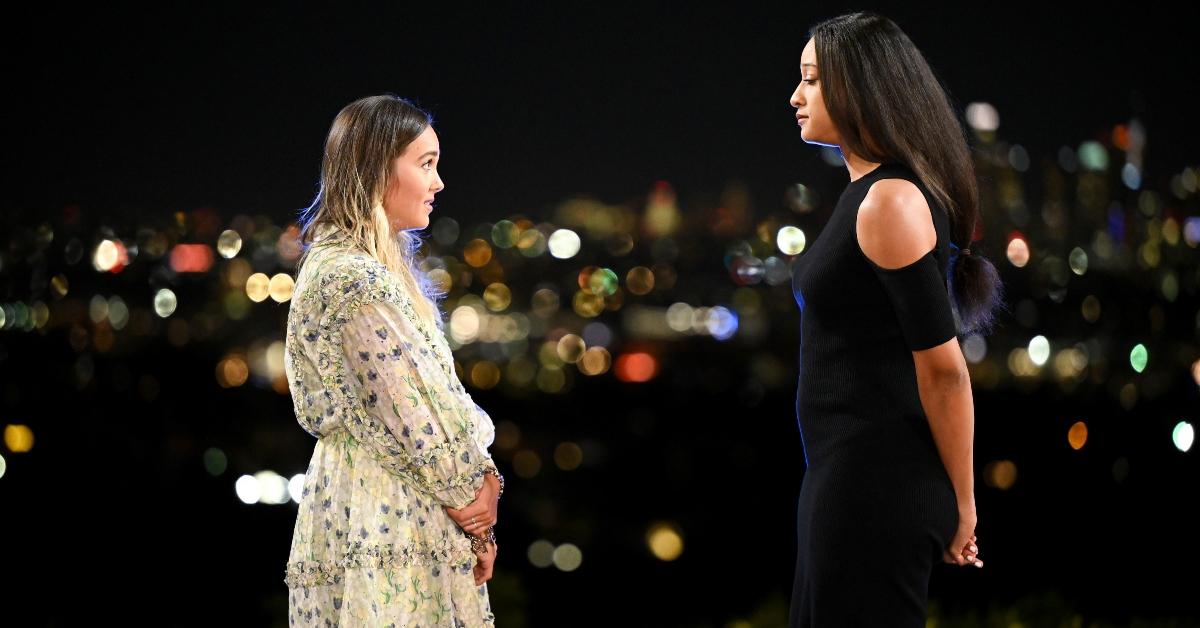 Article continues below advertisement
Brittany Favre discussed what she would have done differently on 'Claim to Fame.'
Though her fellow housemates were pretty sure of Brittany's celebrity connection, the mother of three tried to get the target off of her back. While her game plan didn't go the way she intended, Brittany told us that she "would do everything the same except for the miscommunication that happened between Lark, L.C., Kai, and myself."
She continued, "I would have gone up to L.C. knowing what I know now and said, 'Is this the plan? Did I accurately get this information?' And I think that if I had done that one thing, I wouldn't have gone into the next challenge and guess off with a target on my back with the whole house mad at me."
Article continues below advertisement
Throughout her last episode, fans watch as Brittany struggled to confidently name another celeb's identity in the house — aside from Louise's. So, why didn't the quarterback's daughter choose to call out Olympic gold medalist Simon Biles's sister?
"I think if I had taken Louise, which I could have done, I would have carried that same target into the next round," Brittany explained. "And it's a lot of anxiety when you're ... when you feel like all of your roommates are mad at you."
Article continues below advertisement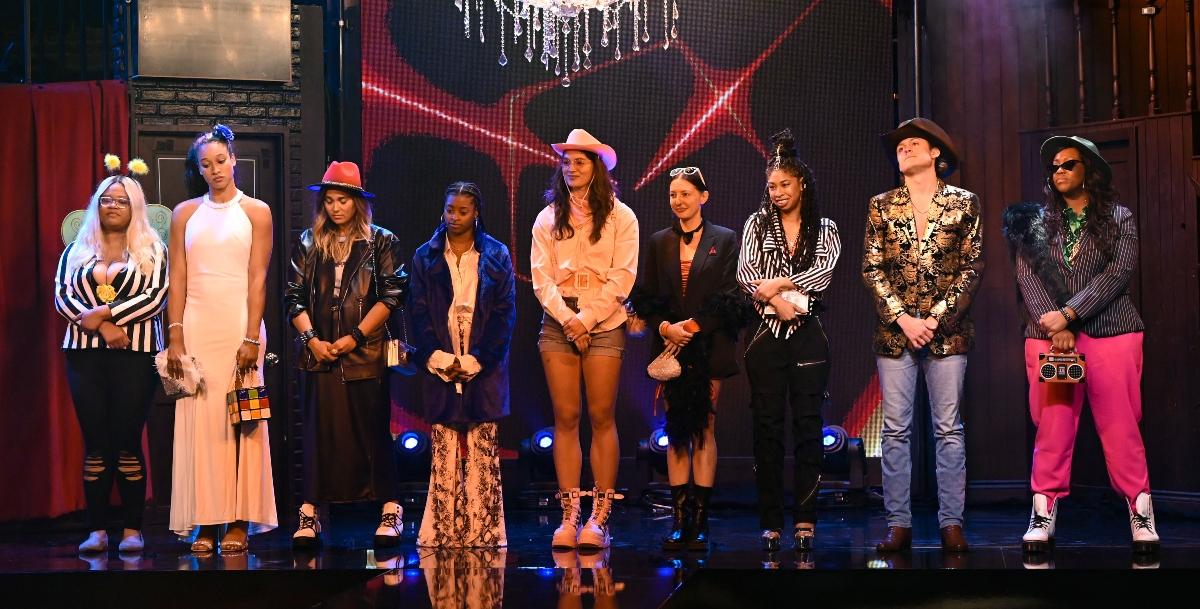 She added, "So I think I could have picked Louise, but I had to kind of balance out, 'Do I want to carry that anxiety into the next round?' And I chose to make the sacrifice just to make the bolder choice."
Article continues below advertisement
'Claim to Fame' star Brittany told us who she thinks could be crowned the Season 1 winner.
"I dubbed her the 'Dom-Father' for that reason," Brittany laughed when talking about who is playing the best game in the house (Dominique). "I mean, she was making deals in the closet with L.C."
During Brittany's elimination episode, she took Dominque's advice and called out Kai after Dom told her that she was confident Kai is related to singer Andra Day.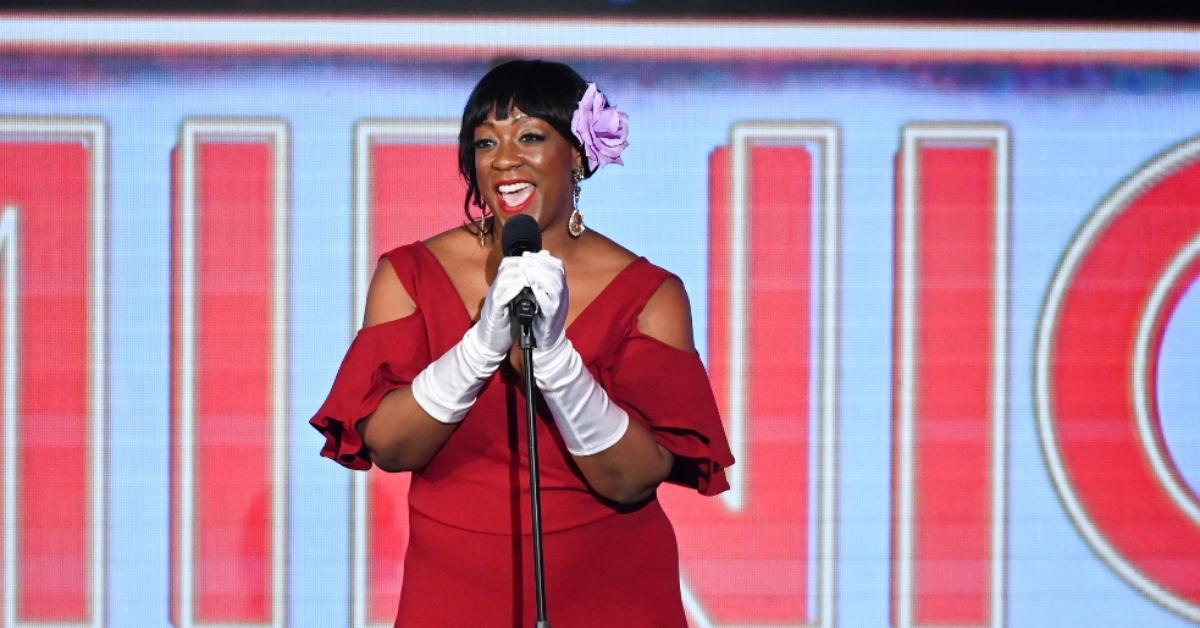 Article continues below advertisement
Though Brittany told us that she feels Dom did steer her in the wrong direction, she admitted that she didn't have to take the bait.
"I didn't really trust her," she noted. "But at the same time, I knew that I had a target on my back. I felt like if I could go make this bold gesture to the house of taking this guest, you know that nobody was willing to take, then maybe if it was right, I would have earned back the respect in the trust of the house."
Brittany's dad, Brett Favre, "loves" watching 'Claim to Fame.'
Yes, Claim to Fame does get dad's stamp of approval.
"He loves the show," she gushed. "He loves all competition television shows, of course. So he's super excited that he actually has, you know, like a stake in one of them. He's super proud of me and proud of how I handled myself."
Article continues below advertisement
Aside from her dad, Brittany told us that her whole family, including her kids and husband, love watching the competition play out. Of course, the entire family can't help but chime in on Brittany's game tactics.
Article continues below advertisement
"Everybody has the way they would have done it. But you're sitting in this house, you have no phone, you have no internet, no TV, no radio, and you really forget, like, everything that you think is stored in your head, you can't remember who's married to who or who was in what movie," Brittany explained.
"You think you know how you'll play until you get in there and you just, it's a free for all," she continued. "I would say that my opponents were a lot more level-headed and cool-headed about it than me. I was kind of all over the place and scared and anxious. And somehow they all managed to keep cool."
Watch new episodes of Claim to Fame on Mondays at 10 p.m. EST on ABC.