'Claim to Fame's' Olivia on What's Next for Her: "I Want to Be on 'Survivor'" (EXCLUSIVE)
Olivia opens up about her famous relative on 'Claim to Fame,' her career outside of the series, and the reality show she wants to be on next.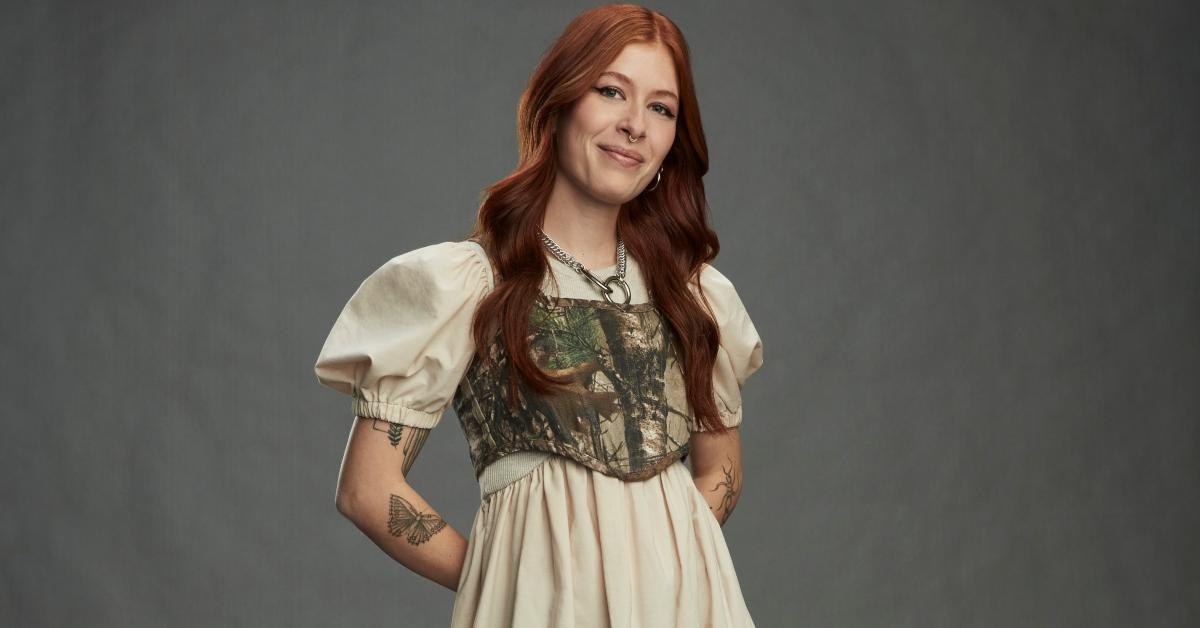 Spoiler warning: This article contains spoilers for Season 2 of Claim to Fame.
Olivia could have made it all the way to the end on Claim to Fame if it wasn't for her own error in guessing someone else's celebrity relative. But that's exactly what happens in the July 31 episode and it leads to her downfall since Olivia's famous relative is immediately revealed when she incorrectly guesses Karsyn's relative.
Article continues below advertisement
Season 2 of Claim to Fame features the relatives of some pretty big celebrities. And Olivia's relative is no different. But who is Olivia on Claim to Fame? We learned exclusively from Olivia what her relationship is like with the big celebrity in her family and her different jobs, one of which has to do with show business. She also shared how she prepared to be part of the Claim to Fame circus and where she goes from here.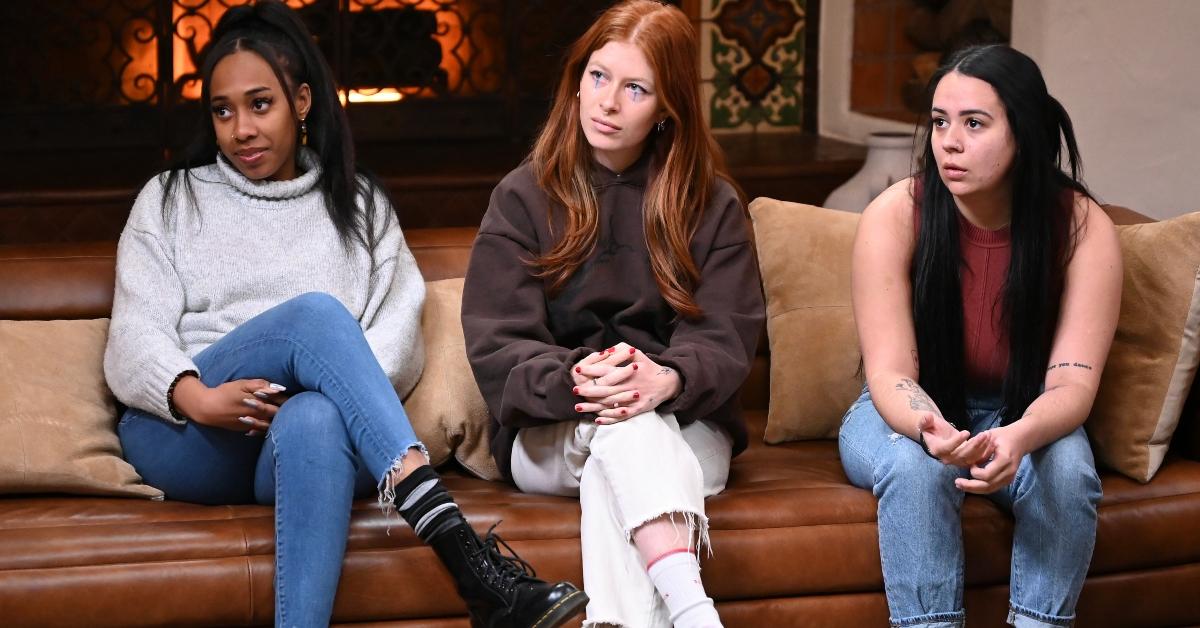 Article continues below advertisement
Who is Olivia on 'Claim to Fame'?
When Olivia guesses fellow contestant Karsyn's celebrity relative to be Jeff Gordon in the July 31 episode, she's wrong. And when you're wrong on Claim to Fame, you're immediately ousted and sent home. That happens for Olivia when a video pops up on the screen to let everyone know her famous relative is her aunt, actor and comedian Jenny McCarthy.
Outside of Claim to Fame, Olivia and her aunt are very close. And, although Olivia chose career paths as a tattoo artist and cinematographer and didn't follow in Jenny's famous footsteps as an actor, she's bound to see a little more attention now that she was given a chance to shine in the spotlight on the reality show.
Read on for Distractify's exclusive Q&A with Olivia following her Claim to Fame exit.
Article continues below advertisement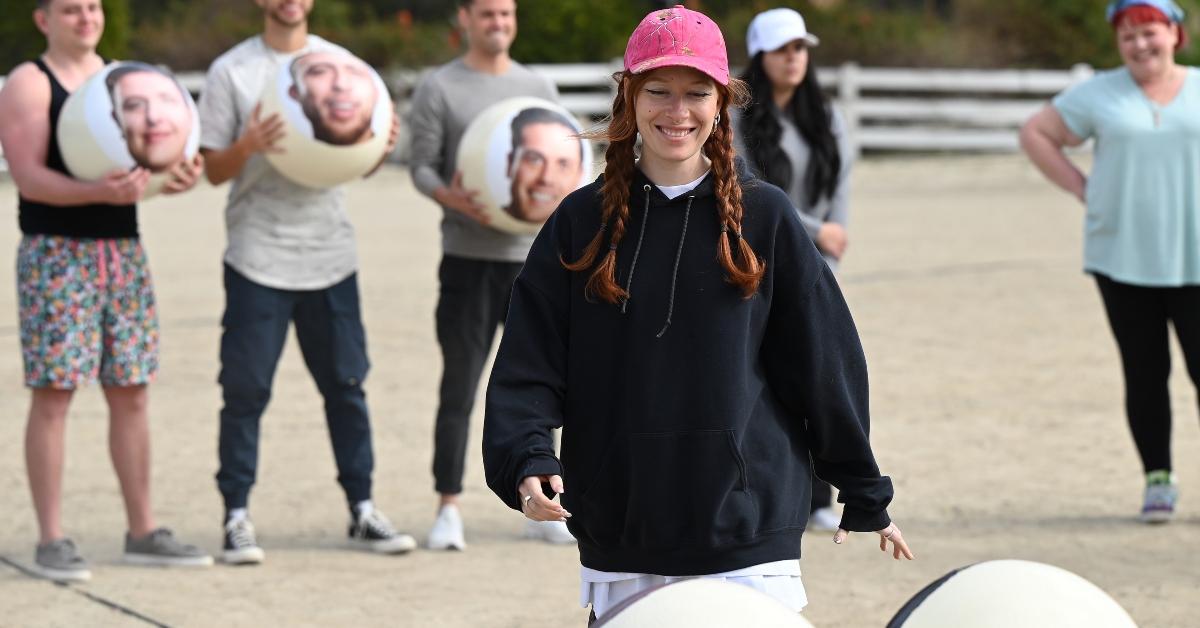 First of all, your elimination came out of nowhere in terms of you being on other Claim to Fame contestants' radar. How did you feel when you guessed wrong with Karsyn and you were eliminated?
I felt bad, but it wasn't a shock. I went into the guess-off knowing if I picked Karsyn, I had 50 percent confidence in my guess. Overall I went into this competition knowing that I didn't know much about pop culture, so going into any guess-off in the bottom two would be scary.
Article continues below advertisement
Your celebrity relative is revealed to be your aunt, Jenny McCarthy. What kind of advice did she give you, going into the show?
She just told me to be myself and to kick ass.
How did you mentally prepare to film a reality show with cameras on you constantly?
I honestly didn't prepare for that because I was so focused on trying to learn as much pop culture as possible. I was taking online Jeopardy quizzes every day and using TikTok filters to take in as much celebrity knowledge as I could.
Article continues below advertisement
Outside of Claim to Fame, you're a talented tattoo artist. Tell us more about your chosen career, which is very much not centered on reality TV.
I love working as a tattoo artist. It's really fun for me to have a creative outlet that is surrounded by creating and giving people works of art. Ironically, I actually do work in entertainment too. When I am not tattooing, I am a cinematographer on narratives, music videos, and commercials, which I love for the same reasons as tattooing.
The only relative the other cast members had you pegged for was Carrot Top. Why do you think the other contestants were so adamant about him being your celebrity relative?
Before the show, I intentionally didn't dye my hair, because I was hoping people would think I had to be related to a redhead... I think people were adamant because no one else had much to pin on me for clues, that head shot challenge didn't reveal too much, and even I didn't know what the cross or alien ears meant.
Article continues below advertisement
Before you guessed wrong with Karsyn's famous relative, the two of you had most of the other players seriously stumped. Is there anything, besides the obvious, that you would do differently if given a second chance?
I don't think there is too much I would change. I think I was kind and considerate to people, however perhaps a little too trusting... I think the one thing I would have changed about my game play was to realize how much Chris was trying to mislead me, and then use that to my advantage and go in the opposite direction of his suggestions.
Article continues below advertisement
What other reality shows could you see yourself on, now that you've been on one?
I want to be on Survivor. Honestly, this is the only reason I went through the casting process when I was reached out to. I'm not a big fan of being on TV, but Survivor is my favorite show ever, and I would love that experience. I thought this would be a good test about what the casting process would be like for Survivor and then when I found out I was cast, I figured it would be a good test to see what I would need to improve on strategy-wise.
Your elimination may have marked a turning point for the other Claim to Fame contestants. Who can you see winning the season at this point?
Hugo or Monay. Hugo is so funny, and everyone literally loves him. I can see him going far and although he looks like he would be 100 percent insane strength, he's actually very smart too. Monay also has amazing social skills and has established some really strong trust with the players left. I think her charisma, uniqueness, nerve, and talent are going to get her very far.
Watch Claim to Fame on Mondays at 10 p.m. EST on ABC.