'Claim to Fame's Karsyn Shares Where She Stands With Co-Stars Now: "We All Have a Big Group Chat" (EXCLUSIVE)
Karsyn from 'Claim to Fame' opens up about what it was like growing up in her NASCAR family and how she felt about that blindside from her allies.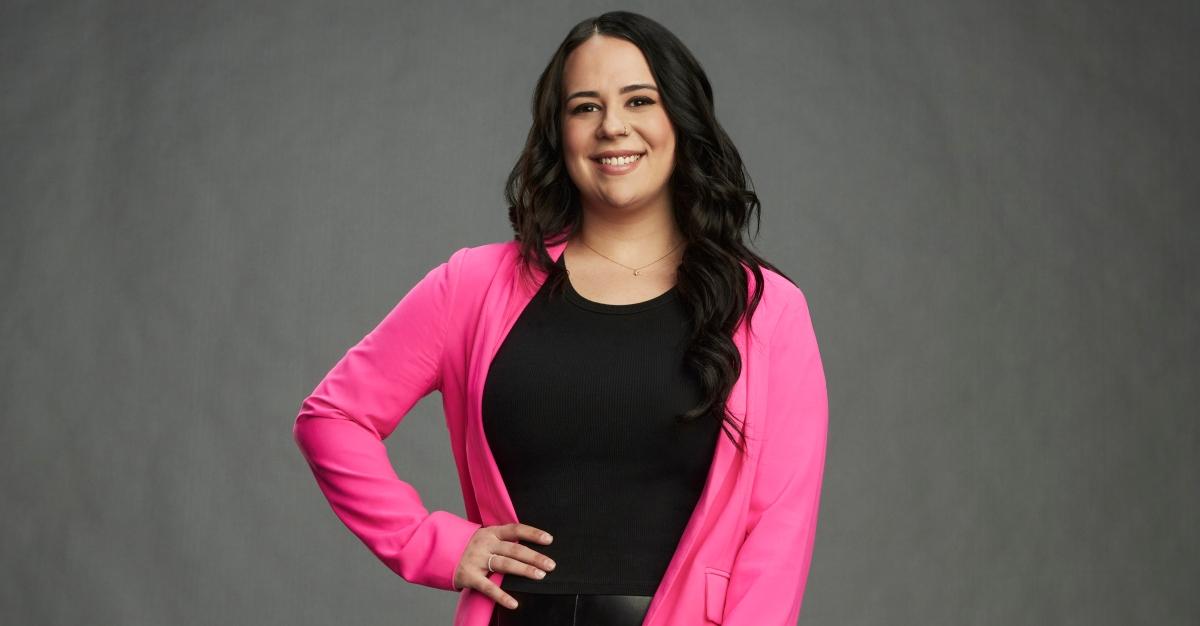 Spoiler alert: This article contains major spoilers for Claim to Fame Season 2.
Karsyn's celebrity relative is tough to crack early on in Season 2 of Claim to Fame. In the premiere, the reality star reveals that her famous family member is best known for being a musician. However, after some internet sleuthing from fans before the big reveal in the season finale, viewers knew who her famous family was for quite a while.
Article continues below advertisement
While Karsyn was correct in that her uncle was her "claim to fame," his profession differs significantly from what she told the others. So, who is she related to? Viewers learn about her famous relative in the Claim to Fame two-hour season finale. And Distractify spoke exclusively with Karsyn about her time on the show.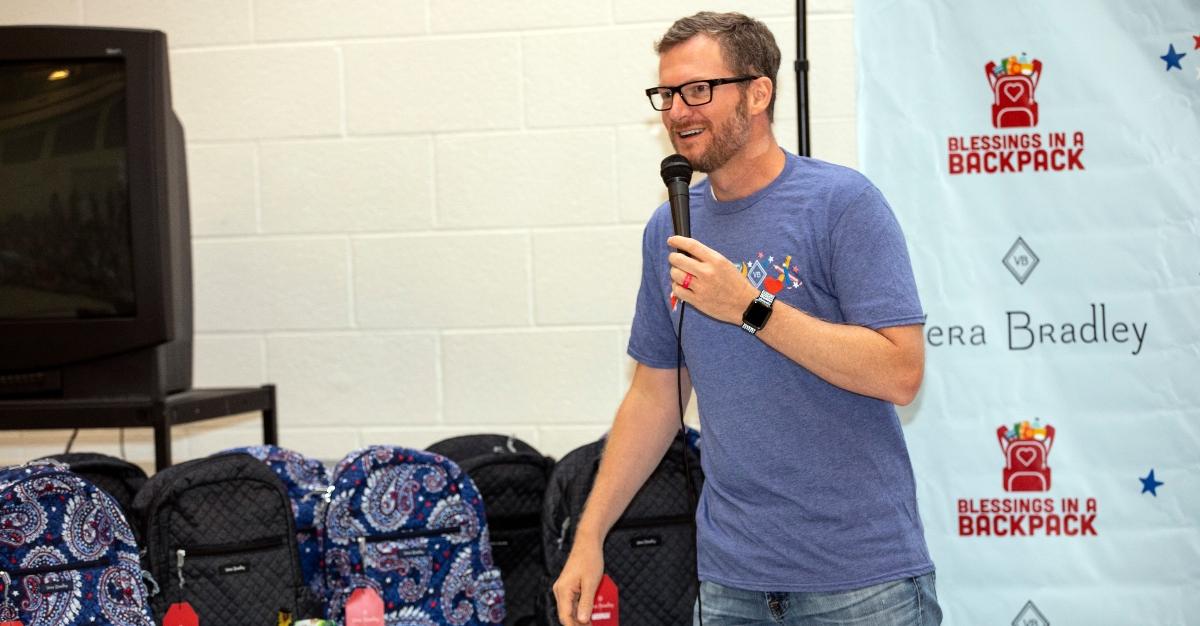 Article continues below advertisement
Who is Karsyn on 'Claim to Fame'?
Karsyn's full name is Karsyn Elledge, and she is the niece of acclaimed American race car driver Dale Earnhardt Jr.
While all of the reality star's social media profiles were private to conceal her identity during Claim to Fame Season 2, the Karsyn Elledge Fans Facebook page shed light on who she is. So, while her co-stars were in the dark for a while, plenty of viewers were not.
In October 2017, the fan page reposted a tweet wherein the reality star tagged her uncle when it was revealed he was welcoming his first daughter. "I'm excited that [Dale Earnhardt Jr.] is having a little girl because now he's going to live through everything he gives me a hard time about," Karsyn wrote.
Article continues below advertisement
The Facebook page also posted a tweet from Dale in 2015 when the Claim to Fame contestant secured her driver's license. "ATTENTION local North Carolinian residents," the NASCAR icon said. "My niece [Karsyn Elledge] passed her driver's ed test. Proceed with caution! Congrats Karsyn!!"
Is Karsyn from 'Claim to Fame' involved in NASCAR?
Karsyn and NASCAR driver Dale share a strong bond. Case in point? The Claim to Fame contestant even followed in her uncle's footsteps. The Claim to Fame star has competed on several occasions in the Chili Bowl Nationals in Tulsa, Okla.
Article continues below advertisement
But to learn more about Karsyn and her NASCAR roots after Claim to Fame, read on for our full Q&A. And, spoiler alert, she opens up about the Chili Bowl.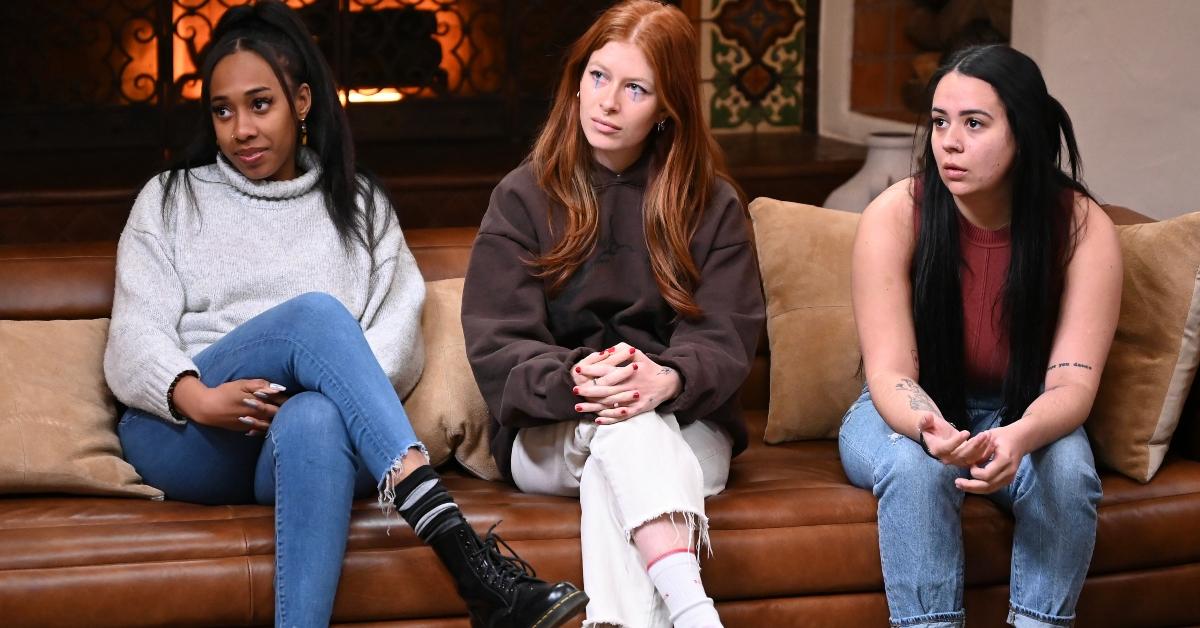 Article continues below advertisement
You made it so far without anyone figuring out your relative, but there was a previous incorrect guess of Jeff Gordon. What went through your mind when Olivia guessed him as your relative?
As Olivia said Jeff Gordon, a huge wave of relief came over me! I felt pretty confident she was going to say Jeff Gordon but there are a lot of conversations that go on inside the house that I obviously wouldn't know about. So I was a bit nervous there was a small chance she could say the correct name.
When you were picked to guess in your final episode, you say you knew you were manipulated into thinking you would be the guesser and later, you weren't voted in that way. Why do you think things turned?
I think things turned because obviously Gabe and Monay were really close and I probably shouldn't have put too much trust into the entire situation of them voting me up there to try take out one of them. It worked out though because I was going to make the wrong guess anyways.
Article continues below advertisement
If you could go back, what would you do differently?
If I could do anything different I'm not sure if I would. I guess I wish I would have been a little less trusting at times and been more selfish but overall I am really happy with the game I played and the experience I gained from it.
Article continues below advertisement
Did your uncle, Dale Earnhardt Jr., give you any advice going into 'Claim to Fame'?
In true race car driver fashion the last thing my uncle told me was to kick ass! He was really excited for me to do this and have the experience. He told me to be open-minded, enjoy the ride, and make friends.
Tell us about your own racing experience in multiple Chili Bowls.
Racing professionally myself was the most fun times I've had! The Chili Bowl is unlike anything you will ever experience. The atmosphere is electric and it's just incredible to share a track with the amount of talent that shows up to compete.
Article continues below advertisement
What was it like, growing up in a family of Nascar superstars?
Growing up in a Nascar family was pretty cool. I always loved racing and going to the tracks growing up, doing driver intros with Dale, that sort of thing. Also, all of the cool expereinces I have been able to have because of it. Another cool part is the fact that my relative owns a Nascar team that my mom is the CEO of, so its been really cool to see the inter-working of the company and learn from the business side as well.
Article continues below advertisement
Was there ever a time during 'Claim to Fame' when you thought someone might be close to guessing your relative?
I definitely thought I was going home on Week 7 or 8, by then I was pretty well exposed and I knew that everyone in the house loved Hugo so I thought maybe they would decide to target me instead. Then by Episode 8, I was nervous because JR, Monay, and Gabe were really tight so I didn't know what to expect.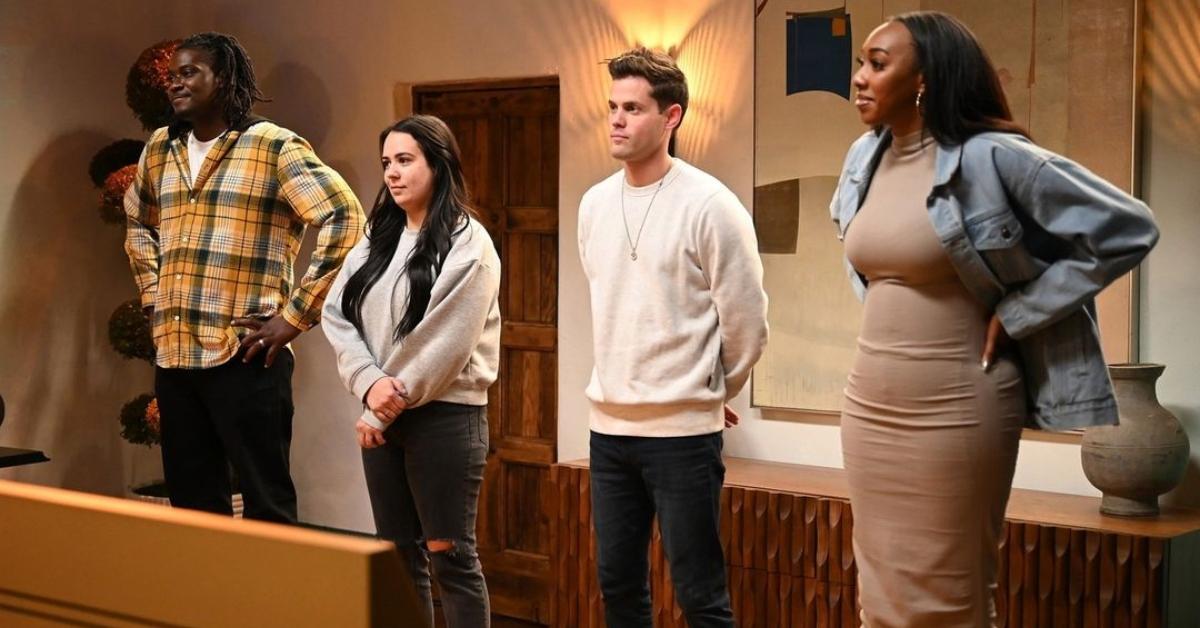 Article continues below advertisement
What was the most challenging part about being sequestered in the house with people who were strangers at first?
The most challenging part was definitely trying to create friendships and get to know people, while still having to lie to them. We all said so many times that we couldn't wait to get out of the house so we could tell each other everything about our lives and share stories.
Is there anyone from 'Claim to Fame' who you are still close to?
I am still close with Cole and Jada specifically, but we all have a big group chat where we share life updates, daily funnies, and just catch up with one another.
Article continues below advertisement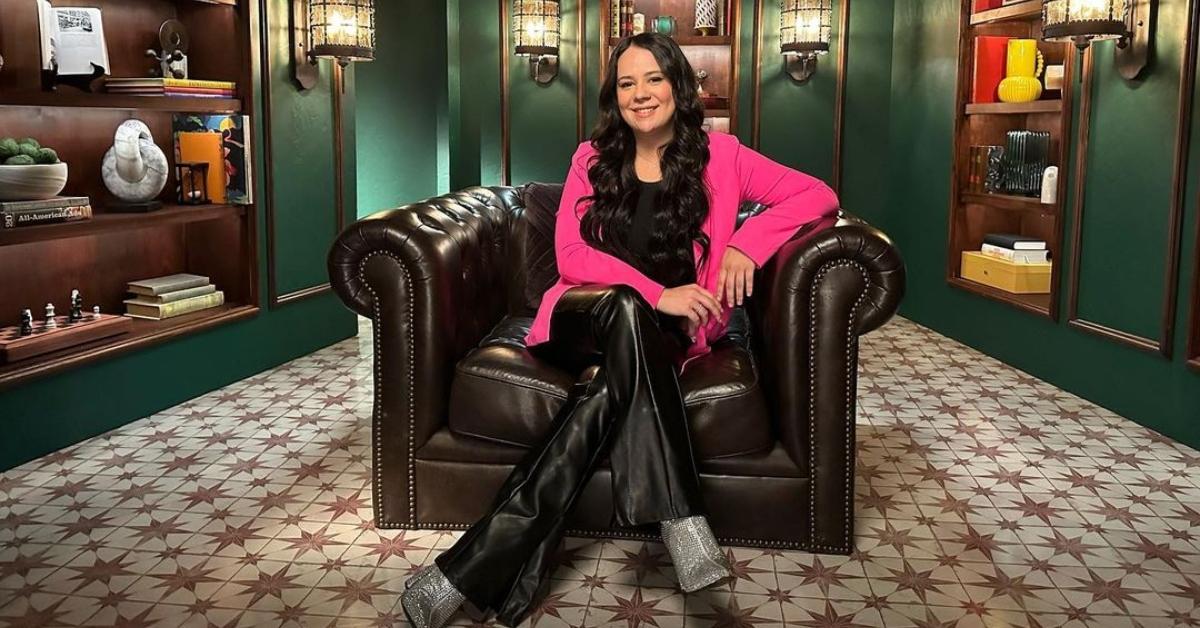 Now that you've been on one reality show, are there any others you could see yourself on in the future?
Now that I have done Claim to Fame, I think Big Brother would be my next reality show I would want to be on. I watched it a ton with my Mimi as a teenager so I just think that would be a cool full circle moment.