Fans Think Monay on 'Claim to Fame' Is Related to Steve Harvey — They're Wrong (EXCLUSIVE)
'Claim to Fame' is on Season 2 and has brought us even more nepo babies to fall in love with. So, who is Monay? Here's what we know.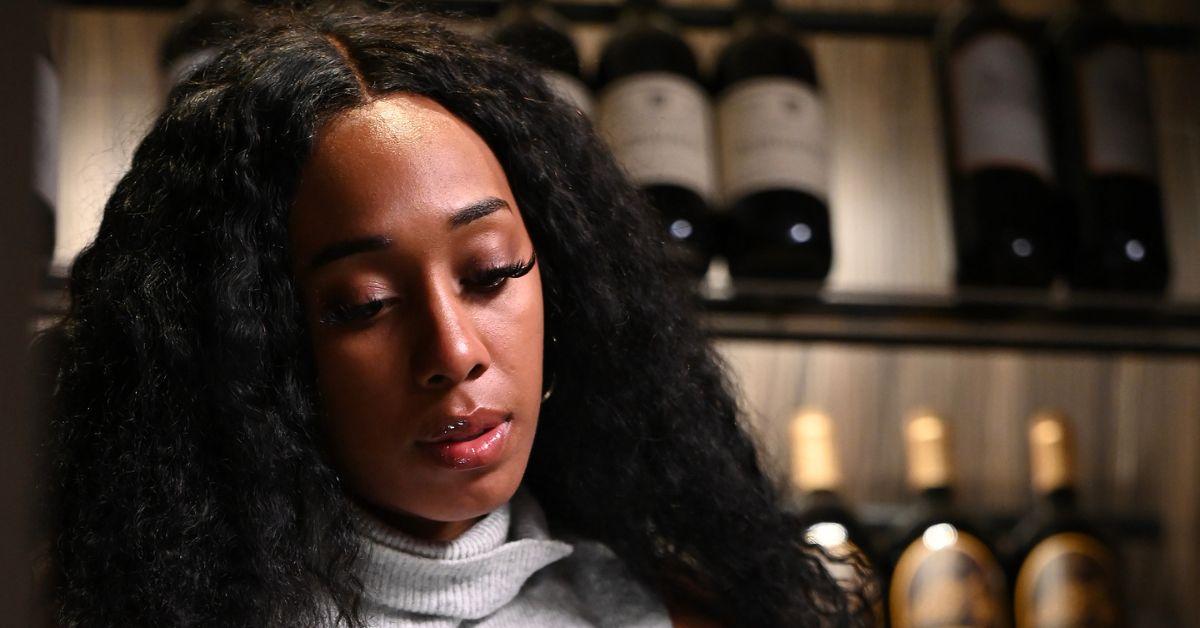 Spoiler warning: This article contains spoilers for Season 2 of Claim to Fame.
On Claim to Fame, nepotism babies from across a variety of industries are brought together. However, their unity only lasts so long because this is a game show. The goal of the show is to uncover who's related to which actual celebrity. Through hints, challenges, and even some alliances, the truth gets unraveled.
Article continues below advertisement
If their identity is officially "guessed," then they get sent home. So, even though they have to give clues, they need to find ways to be cryptic about it. Monay could be related to a lot of different celebrities. Fans had to think a little harder about this one. Who is Monay? Here's what we know.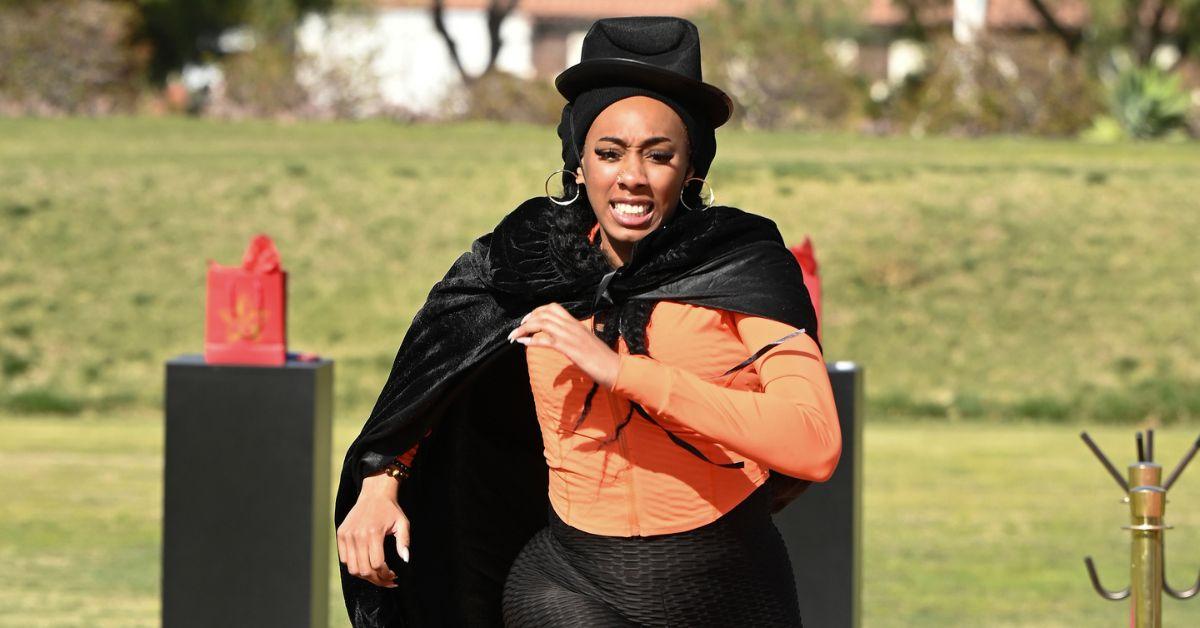 Article continues below advertisement
The show kicked off with a simple little game that we all know: two truths and a lie.
The pseudo-stars had to introduce themselves and their famous relative by saying two true facts and one total lie. Monay was pretty sneaky about hers. She kept all three points rather vague.
Monay told the others about her relative, saying:
The relative is her father.
He has won an Emmy. In fact, it's the biggest award he has ever received.
He is an athlete.
Article continues below advertisement
It's also totally possible that the lie is number 1 ... that the relationship is through parenthood. It's possible to have both an Emmy and be an athlete.
When most people think of Emmys, they think of the arts. After all, the awards are specifically about television. However, acting isn't the only part of television and there are awards that encapsulate sports too.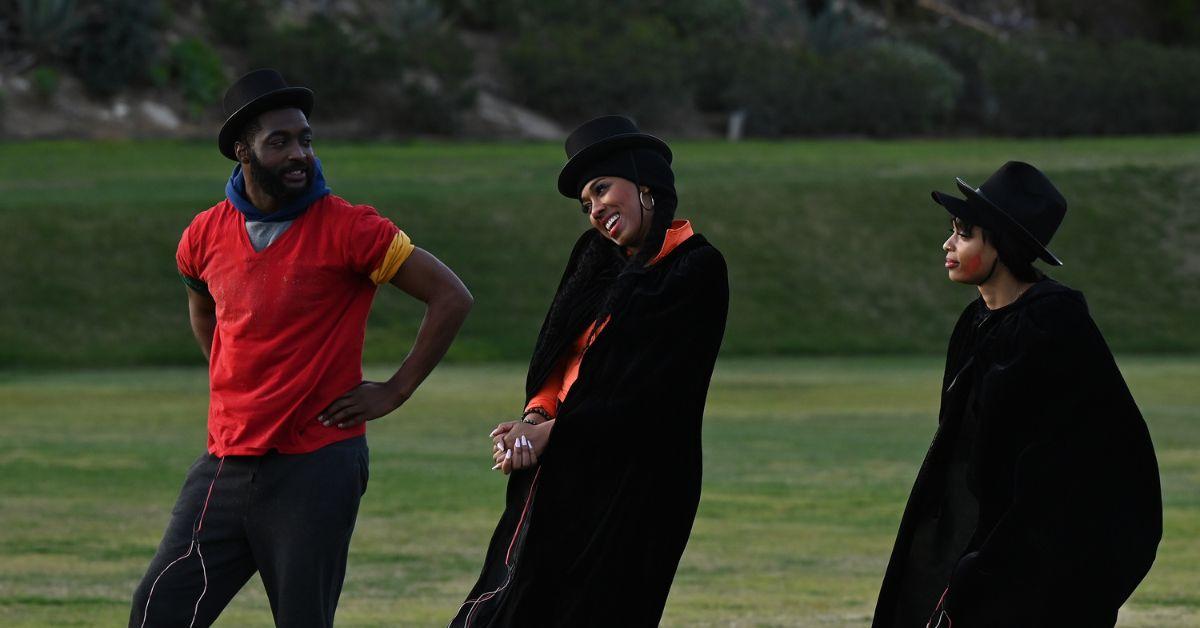 The Sports Emmy Awards have a wide range of categories. From sports commentators to programming, there are plenty of Emmys that Monay's potential relative could have.
If Monay's relative was an athlete, at least at some point, could they have gone into commentating or even doing some behind-the-scenes productions for sports specials? It's definitely a possibility. She also said that he has been on television for a long time.
Article continues below advertisement
Carly Reeves, who has been revealed to be Tom Hanks's niece, pointed out one hint. On the clue wall, it said "Family is Everything." She thought this could be alluding to Steve Harvey, who is the host of Family Feud.
After all, he has won multiple Emmys.
Article continues below advertisement
The clue wall also gave us some other possibilities. There's a football and baseball mitt, which are both pretty self explanatory. However, there's also a horse, which could represent a jockey. There was also a chance someone's relative was a race car driver since there is a steering wheel.
Does any of this apply to Monay? It was hard to say.
Who is Monay related to on 'Claim to Fame'?
It turns out that Monay is actually related to J.B. Smoove.
First of all, congratulations on making it to the final two — in the finale, Gabriel chooses to be the guesser. Had he picked you, did you know who his relative was at that time?
Thank you so much! I was already aware of his relative's identity at that moment, and Gabriel knew that as well. I think that's why he decided to take on the role of the guesser, rather than having me guess his relative.
Article continues below advertisement
What went through your head when Gabriel correctly guessed who your dad, J.B. Smoove, is?
To be honest, I felt a mix of excitement and joy when he correctly guessed who my dad is. I'm a good sport, so I was happy for Gabriel. At the same time, I was ecstatic to talk about my dad and express how proud I am to be his daughter.
What kind of advice did your dad give you before you went on 'Claim to Fame'?
My dad's words were simple: "Have fun and be yourself." I'm proud to say I took his advice to heart and managed to live up to it.
Article continues below advertisement
You played a strong game all the way until the end, even getting a little blood on your hands. Is there anything you would do differently if given the chance?
Thank you for saying I played a strong game. I went into this knowing, it's exactly that — a game. While we all felt genuinely connected, it's hard to play the game as a unit, because ultimately, it's last man standing. I feel really good about my time in the house and I came out of it with some great new friends. So no, I don't think I would change anything.
On the show, you used the name Monay instead of your real name. Where did that come from?
Monay is actually my middle name! I went with it instead of Jerrica because my dad and I share the same initials, "J.B" and his name is Jerry. I felt a bit nervous about potential clues, so I decided to play it safe.
Article continues below advertisement
Before Gabriel guesses your celebrity relative, you correctly guess Chris's, which takes him out of the game. When did it finally click for you that he is Donny Osmond's son?
During the final challenge, it finally clicked for me when I saw the lunchbox clue with Donny and Marie on it. That's when I realized Chris was related to Donny Osmond, especially considering they look identical.
Article continues below advertisement
You and Shayne develop a close friendship on the show. Are you still close today?
Yes! That's my girl! I'm happy we were able to connect and build a genuine friendship [and] we're actually starting to make content together, so be on the lookout.
Which of your co-stars surprised you the most with how far they got or how soon they were eliminated?
I was genuinely surprised by Jane's early departure from the game. Her skills were pretty impressive, and I had expected her to go much further. I will say she left her mark as great player.
'Claim to Fame' allowed you to experience the spotlight in a big way. What can we expect from you next?
I'm going to keep creating my lifestyle content, so make sure to follow @j.monay21. I'm also venturing into podcasting with two of my friends. We're launching the 'Kin of Comedy' podcast, where we delve into our unique experiences as the offspring of legendary comedians. Stay tuned for some insightful and entertaining discussions.