Welp, the Jonas Brothers Are All #GirlDads Now, and We Feel Very Old
It's official: Kevin, Nick, and Joe Jonas are all #GirlDads. Here's everything we know about each of their families, and their children.
Does anyone else feel extremely old knowing that all three Jonas Brothers are now fathers? The brothers we grew up crushing on are not only all happily married, but they are also all parents. Parents in charge of tiny adorable children and babies.
As we speak, Kevin could literally be teaching his daughters how to ride a bike. Joe could be changing a diaper. Nick could be rocking his newborn back and forth in his arms while singing sweet lullabies.
Article continues below advertisement
Honestly, it feels like it was just yesterday that the trio was discussing their purity rings. The Jonas Brothers are, truly, all grown up.
As you already know, Nick was the last Jonas Brothers band member to reach dad status; he and wife Priyanka Chopra revealed that they had welcomed a child via surrogate in January 2022. Fast-forward six months later, and Joe and his wife, Sophie Turner, now have two daughters.
Now that all Jo Bros (except for the Bonus Jonas, Frankie Jonas) have earned the title of father, shall we do a headcount of all of their children?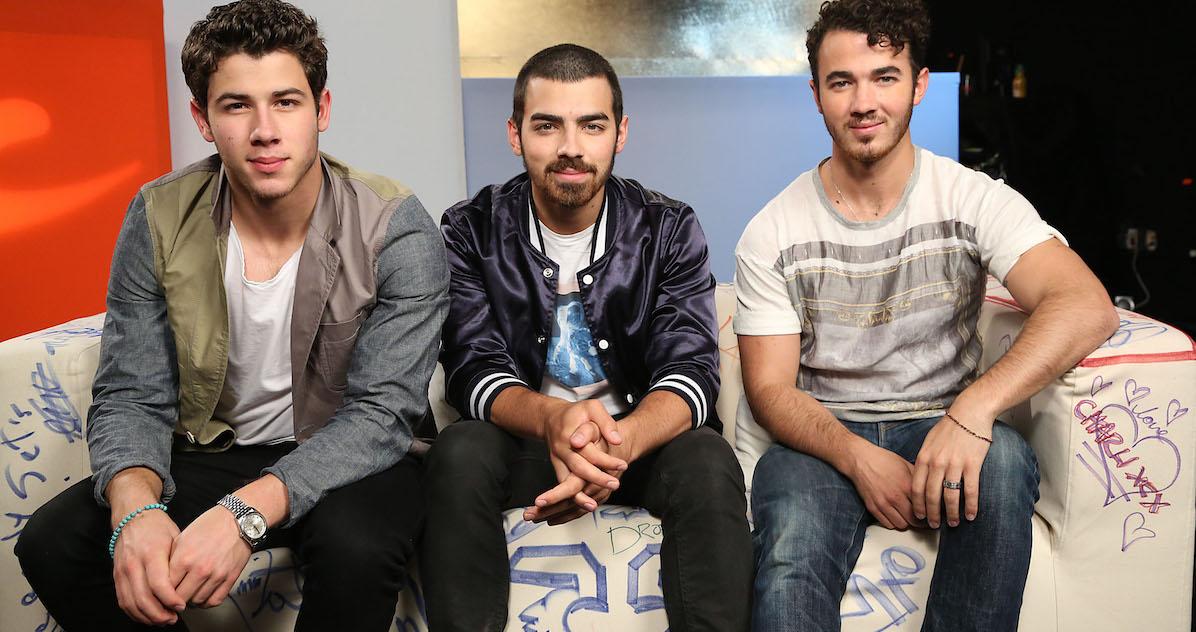 Article continues below advertisement
Kevin Jonas and Danielle Jonas have two daughters.
The eldest Jo Bro Kevin and his wife Danielle have two daughters: Alena Rose and Valentina Angelina. Their oldest, Alena, was born on Feb. 2, 2014, and their youngest, Valentina, was born on Oct. 27, 2016.
Article continues below advertisement
Kevin and Danielle met in 2007 while both of their families were on vacation in the Bahamas. They allegedly crossed paths when they both went to use a payphone at the same time. It was only a matter of time before they learned that they both grew up in New Jersey not too far away from each other. Kevin and Danielle got married in 2009.
Joe Jonas and Sophie Turner have two daughters together as well.
In July 2020, Joe and wife Sophie welcomed their first child, a daughter named Willa. They kept Sophie's pregnancy private for the most part, although the DNCE member and Game of Thrones actress did eventually release a few photos of Sophie's bump following Willa's birth. However, they have yet to share any public photos of her.
Article continues below advertisement
Sophie confirmed her second pregnancy in May 2022, during a chat with ELLE U.K., (she appeared on the red carpet with a bump at the MET Gala earlier that month, but she hadn't discussed her pregnancy publicly at the time).
Just a few months later, on July 14, reps for Sophie and Joe confirmed that the stars had recently welcomed their second daughter together.
"Joe and Sophie are happy to announce the arrival of their baby girl," the reps stated, per People.
Article continues below advertisement
The celeb duo has yet to reveal any other information about their newest bundle of joy, including her name or her birth date.
Joe and Sophie started dating in 2016 (after Joe slid into Sophie's DMs). They tied the knot in 2019.
Nick Jonas and Priyanka Chopra also have one daughter.
If you thought Joe and Sophie did a good job at keeping their pregnancy on the down-low, Nick and Priyanka one-upped them. On Jan. 21, 2022, The Voice judge and the Quantico star announced they welcomed a baby girl via surrogate on Instagram. People later confirmed that their daughter arrived on Jan. 15. 2022.
The actress and her singer husband named their daughter Malti Marie.
Article continues below advertisement
Leading up to this surprise birth, rumors were swirling that Nick and Priyanka's marriage might be in trouble. Not only that, but during the Jonas Brothers Family Roast, which was released in Nov. 2021, Priyanka threw us off when she teased that she and Nick "were expecting." However, she saved their privacy, revealing that she and Nick were only expecting "to get drunk tonight and sleep in tomorrow." Well played.
Article continues below advertisement
Nick and Priyanka started dating in 2017 and got married the following year.
Well, there you have it. Those are all the current children (or should I say daughters?) of the Jonas Brothers. Could there be more on the way? Of course! As we've learned, the Jo Bros are all aces at keeping secrets.