No One Is Safe in Netflix's 'Jonas Brothers Family Roast'
On Netflix's 'Jonas Brothers Family Roast,' comedians and musicians alike have the stage burnin' up. Here's what the hilarious cast looks like.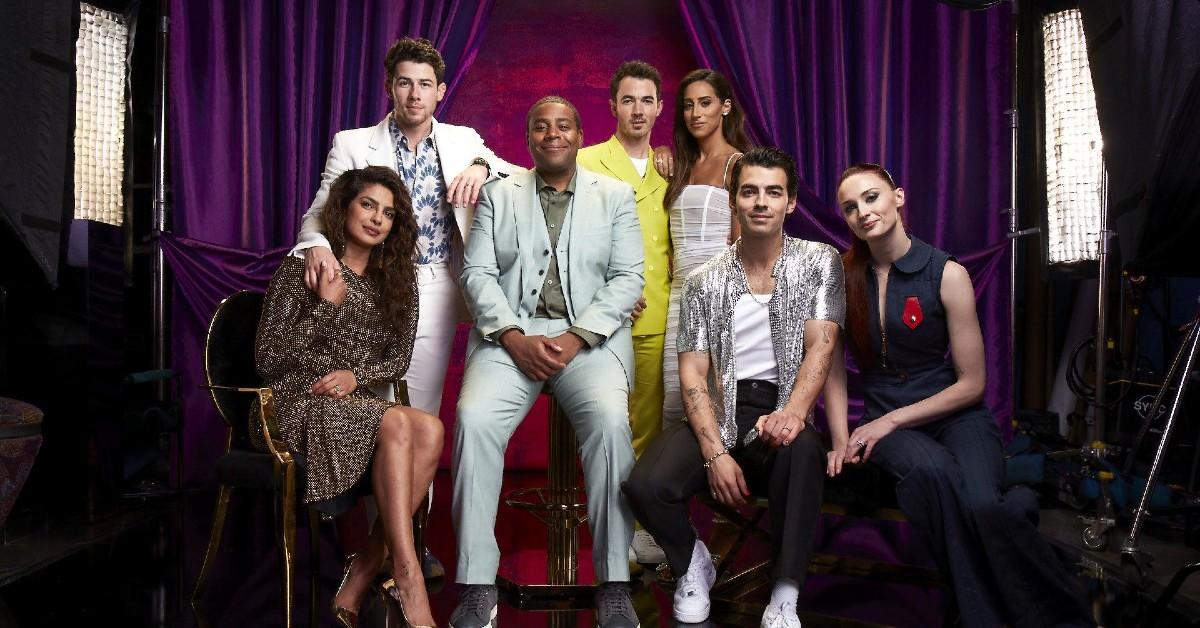 First gracing our TV screens on Disney Channel in 2005, the Jonas Brothers have time and again proven their talent and lasting star power. We'll likely be seeing the heartthrob pop-rock trio find success in the music industry until the year 3000. But much has happened since their wholesome teenage beginnings as a band. From a Disney Channel sitcom, to disappearing purity rings (Sophie Turner did not hold back when it came to those performative pieces of metal), to untimely breakups, we've watched it all go down — and now it's time to poke fun at them.
Article continues below advertisement
Nick, Joe, and Kevin Jonas clearly have a warm sense of humor, as Netflix's Jonas Brothers Family Roast dropped on Nov. 23, 2021. Their wives — Priyanka Chopra (Quantico), Sophie Turner (Game of Thrones), and Danielle Jonas (founder of jewelry company Danielle Jonas Co.), respectively — joined in on the fun, as they are a part of the growing Jonas family after all. Little bro Frankie Jonas was not physically at the Netflix event, as he was in the midst of fulfilling one of his dreams: backpacking through Europe!
Many A-list comedians, TV personalities, and music industry folk did, however, show up to brutally roast the Jo Bros until crispy and golden brown. Here are the hilarious cast members of Netflix's Jonas Brothers Family Roast. Boom! Roasted.
Article continues below advertisement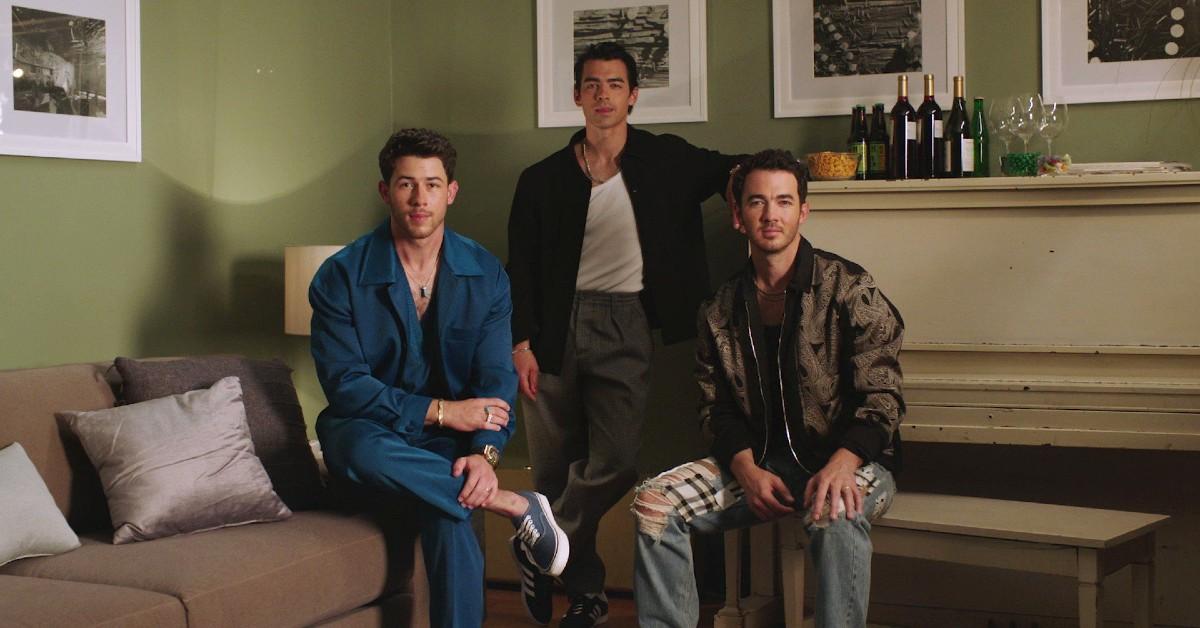 Which celebrities appear in Netflix's 'Jonas Brothers Family Roast'?
"As the saying goes, every Destiny's Child needs its Michelle Williams," quips Kenan Thompson, Emmy-winning SNL cast member and host of the roast. If we're being honest, we expected lots of Kevin jokes. We think Kev's done all right for himself over the years, nevertheless.
Along with Kenan, comedians Gabriel "Fluffy" Iglesias, Lilly Singh, Jack Whitehall, and Kim Kardashian's flavor of the month — we mean Pete Davidson — got on stage and did their worst.
Article continues below advertisement
"Show some respect. Nick's a legit actor now. He's won everything from a Kids' Choice Award to a Teen Choice Award," Pete says while donning a mac-and-cheese-colored shirt that reads "I Heart Jonas" on the front. The Staten Island native never fails to exude hilarity, so we expected him to go all in. This is one of the SNL cast member's milder jokes.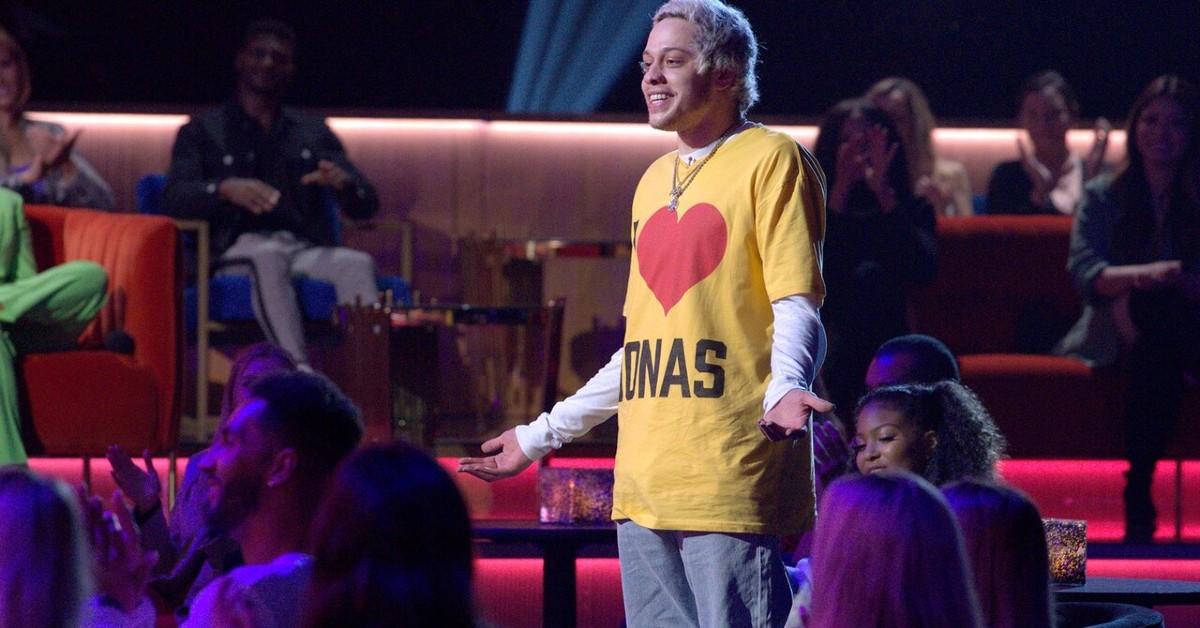 Article continues below advertisement
Former One Direction member Niall Horan, EGOT winner John Legend, and Dr. Phil (?), too, crack jokes at the expense of the Jo Bros, who take the beatings while sitting in cozy armchairs on the side stage.
Specifically, John Legend pulls out all the stops, playing piano and belting out a comedic tune focused on the fact that the Jonas Brothers will never be the Beatles. Sometimes, the truth hurts.
But of the guests to slash whatever dignity the Jonas Brothers had left, perhaps the Jonas wives did them the dirtiest.
"To be honest, Joe and the purity ring thing was kind of like a modern-day Cinderella. Joe tried to find a match for his purity ring a few times, but finally the finger fit me. And it's also like Cinderella because most of the girls he tried it with were under contract to Disney," Sophie Turner — who's dressed to the nines in a navy blue Louis Vuitton jumpsuit — cracks. Mic drop. Joe's cheeks were certainly burnin' up.
Article continues below advertisement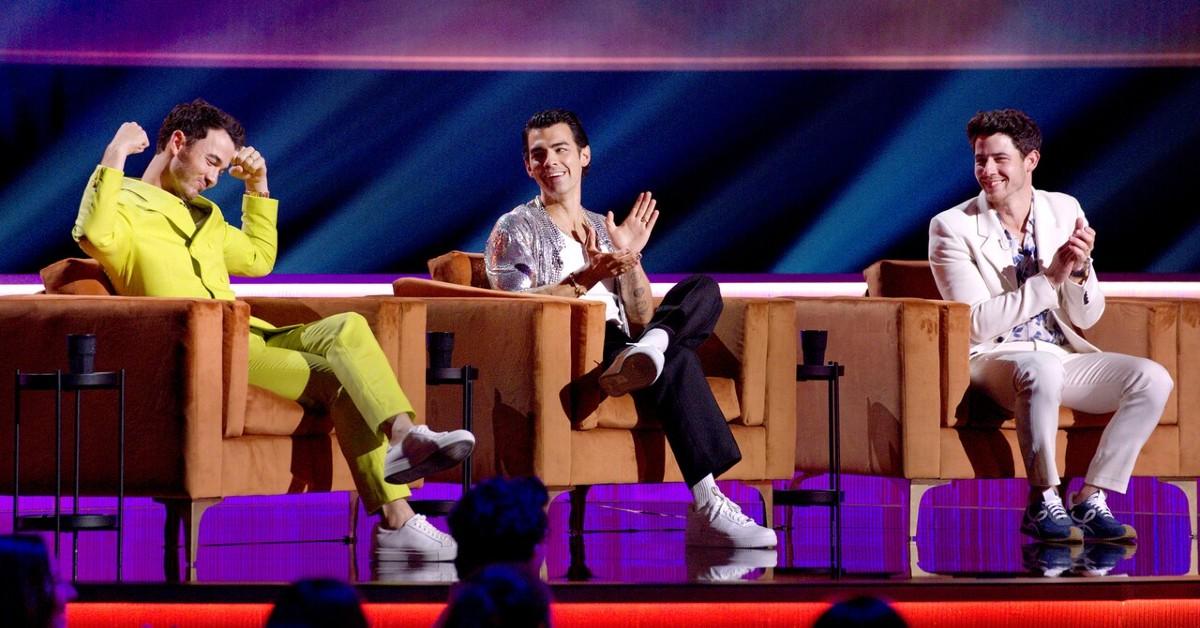 One of the things we love about the Jo Bros is their stark ability to take the blows we all saw coming, specifically ones regarding their squeaky clean, teeny-bopper-curated past. What can we say? We're suckers for them.
Jonas Brothers Family Roast is currently streaming on Netflix.