Netflix Picked Up a 'Big Mouth' Spinoff, So Get Ready to Rage
Netflix has reportedly picked up a 'Big Mouth' spinoff, so prepare to get an inside look at the exciting lives of hormone monsters in the workplace.
Well, friends, it seems as though Netflix has finally answered all of our pleas and prayers — the streaming service's original animated series, Big Mouth, is finally getting its own spinoff series. And while Jay definitely deserves his own show, it's going to focus on some of the series' most important characters.
No, I'm not talking about Coach Steve... and I'm definitely not referring to Andrew.
Article continues below advertisement
The Big Mouth spinoff series will be titled Human Resources, and ironically, it will entirely focus on hormone monsters who are working in the field of — well — humans.
Although not much is known about the new show, which was just announced at New York's Comic-Con, it sounds like it's going to be straight-up incredible. I don't know about you, but I am beyond excited.
So, what will the Big Mouth spinoff Human Resources be about?
Article continues below advertisement
Like I said, Netflix's upcoming spinoff series has taken on the genre of "workplace comedy," as it focuses on none other than the show's star characters: the hormone monsters.
It will delve into their human-driven lives as they navigate the pitfalls of teenage angst from a highly familiar office setting.
Article continues below advertisement
Fingers crossed that Maya Rudolph returns for the spinoff show, and hopefully, she has more musical numbers. I mean, really — "I Love My Body" was unreal.
The teaser for this upcoming new show features the back of a monster who is clearly about to enter a new job at the hormone monster office.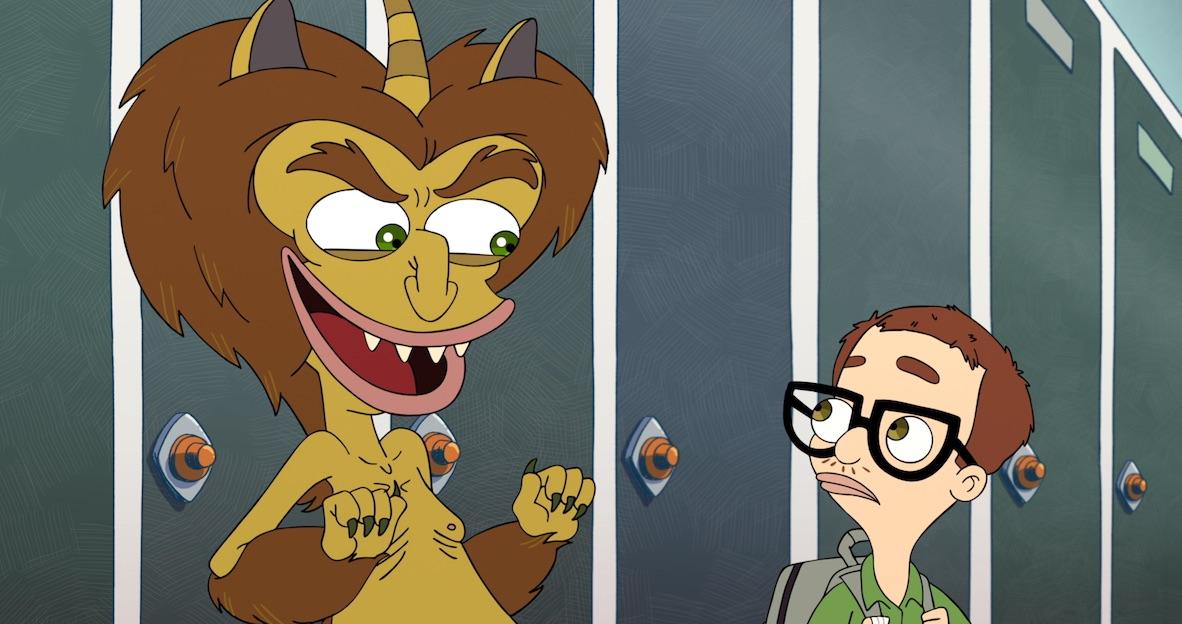 Article continues below advertisement
Standing in front of a giant banner that reads, "Human Resources: we manage people," the monster gracefully spreads its wings. Take a look at Netflix's first and only teaser, below.
Oh, and FYI, Big Mouth's third season was just released.
For real, if you haven't already watched the first episode of Season 3, are you even living?
The third season of the animated Netflix series was released on Friday, Oct. 4. Based on the trailer, it appears that Missy has a new hormone monstress, Jessi is learning about orgasms, and the other female students are turning against the boys regarding female objectification.
Article continues below advertisement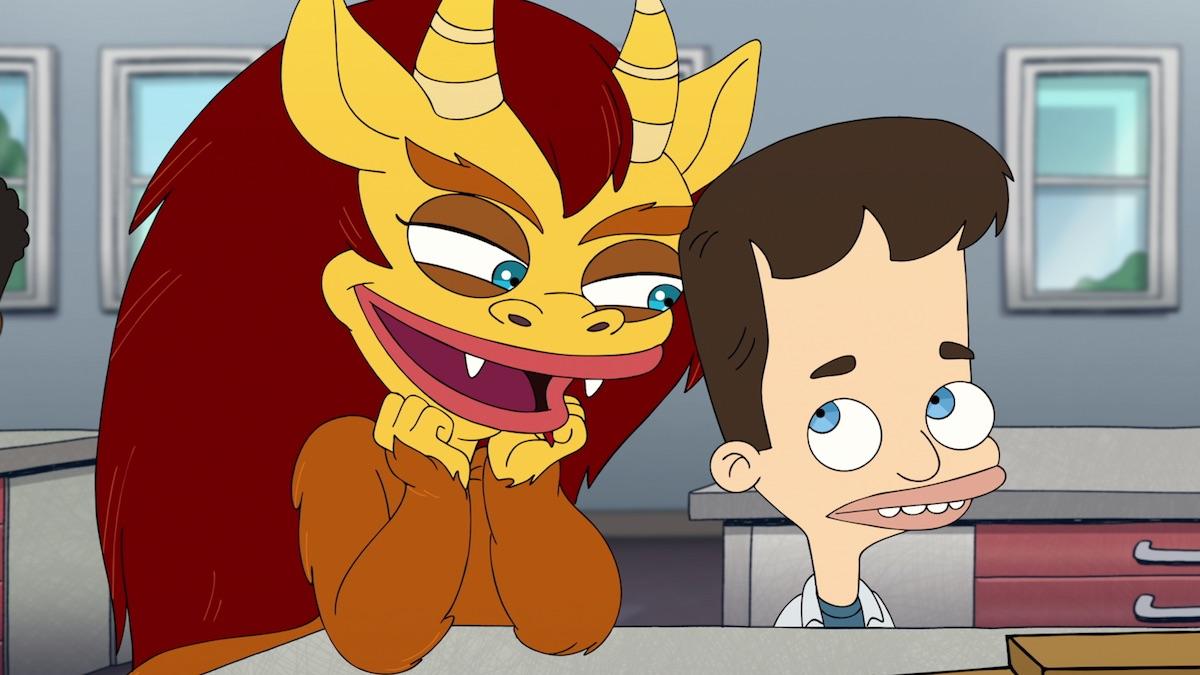 As usual, teenage angst and raging hormones are getting the best of Brighton Middle School's student body. And as it always does, the show is continuing to address relevant social issues such as feminism, toxic masculinity, and discovering your sexuality.
If you aren't already watching the series, I highly recommend catching up so you can watch the latest season. It definitely isn't something you'll want to miss out on.
Article continues below advertisement
If anyone deserves a spinoff series, it's definitely Big Mouth. While it's simultaneously hilarious and painfully on-point, it addresses social issues in the most graceful way possible.
I look forward to watching the spinoff series when it's officially released (the date has not yet been announced). However, when it officially premieres on Netflix, you'd best believe I'll be keeping up with every single episode. Human Resources is seriously going to slay.