This Familiar Face Will Play General Kirigan in Netflix's 'Shadow and Bone'
It looks like all of the main talent for Netflix's new fantasy series, 'Shadow and Bone' — and Ben Barnes has been picked to play General Kirigan.
Fantasy novels are rich source material for any screenwriter to draw from, but adaptations are a little tricky. First off, you have to condense hundreds of pages of exposition into about a tenth, or with Game of Thrones, a thirtieth of the time. Then there are the narratives, plots, and subplots that might pop up as significant to the screenwriter that don't necessarily pop up to the author themselves.
Article continues below advertisement
Which will be the big question for Shadow and Bone for Netflix. The good news is, however, we know who the screenwriter is as well as the cast members, who'll be playing major characters like General Kirigan, aka, "The Darkling."
Shadow and Bone, if you're not familiar, is part of a massively popular series of novels written by Leigh Bardugo called the Grisha Trilogy. Set in the Russia-inspired land of Ravka, it is narrated by a young woman by the name of Alina Starkov. She's a soldier who discovers she has a hidden power that she then uses to save her best friend's life. Obviously, with great power comes great responsibility and a whole new set of problems, yadda, yadda, yadda.
Article continues below advertisement
Her powers are of a magical nature, and obviously, once the powers that be, along with a whole bunch of bad guys discover that she's got this power, they want a taste of it all their own. So Alina must fight for her own survival while learning to harness these powers to not only protect herself but those she loves and cares about.
The role of Alina will be played by Jessie Mei Li. 
Article continues below advertisement
If you haven't seen much of Jessie Mei Li, you probably will very soon. Not only is she headlining the new Netflix series, but she's been cast in Edgar Wright's Last Night in Soho, which has a 2020 release date.
Joining Jessie is actor Ben Barnes, who will play General Kirigan.
If you've watched The Punisher or Westworld then you're familiar with Ben Barnes. The dude played Billy Russo, aka Jigsaw, opposite Jon Bernthal's Frank Castle.
Article continues below advertisement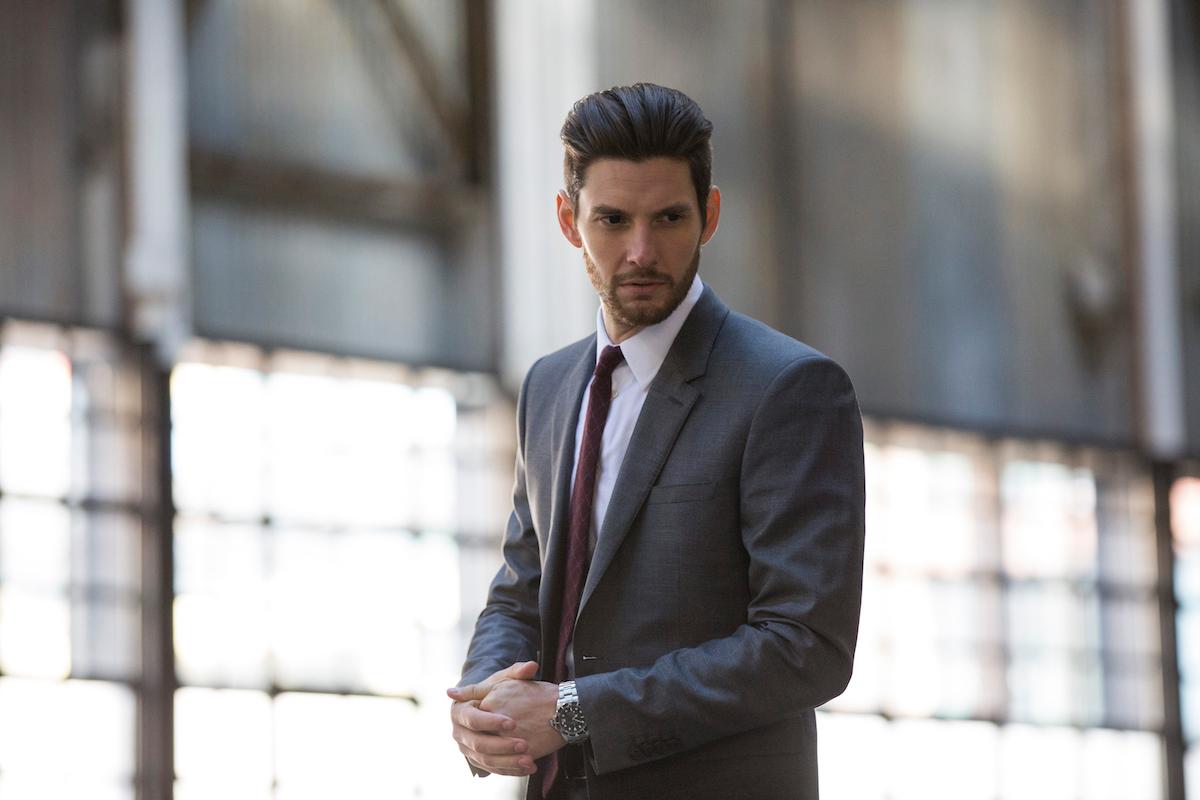 In Shadow and Bone, Ben will be taking up the mantle of General Kirigan, the ruler of an elite military group who is very concerned with fighting against the "Shadowfold."
Archie Renaux and Amita Suman will be playing gang members Malyen and Inej, who are trying to become big players in Ravka's criminal underbelly. You can check out the full cast and credits of each actor on IMDB here.
Article continues below advertisement
Netflix has enlisted the talents of Bird Box screenwriter Eric Heisserer.
While some people had their issues with Bird Box, with some going so far as to call the movie "dumb" and "senseless," it doesn't change the fact that the film struck a chord with viewers all over the world, and it looks like Eric is the right person for this kind of story.
Article continues below advertisement
Shadow and Bones won't be another Game of Thrones. 
Shadow and Bone is a teen and young adult series of books, much less "mature" than other fantasy series like Game of Thrones — it even features a cast of very young actors. Heck, the dude who's a general in the show is being portrayed by Ben Friggin' Barnes who's a dashing young man (unless I'm just talking from the perspective of someone who is old and in denial).
Bird Box wasn't exactly set in a world with normal terms either, and I'd reckon that in a YA-inspired book series, that "logical plot points and character decisions" isn't too far up on the list of priorities. People want to be entertained at the end of the day and even though a lot of Bird Box really didn't make sense, the movie was still captivating in its own right.
Article continues below advertisement
Author Leigh Bardugo said that even though he was very anxious to see how his series would be brought to life on the screen calmed down significantly after seeing the casting choices for the ambitious project: "I was so wary going into this process because these characters have lived in my head for so long.
Turns out I had nothing to fear. Watching these actors begin to inhabit these roles has been pure magic."
A release date for Shadow and Bones has not been announced.