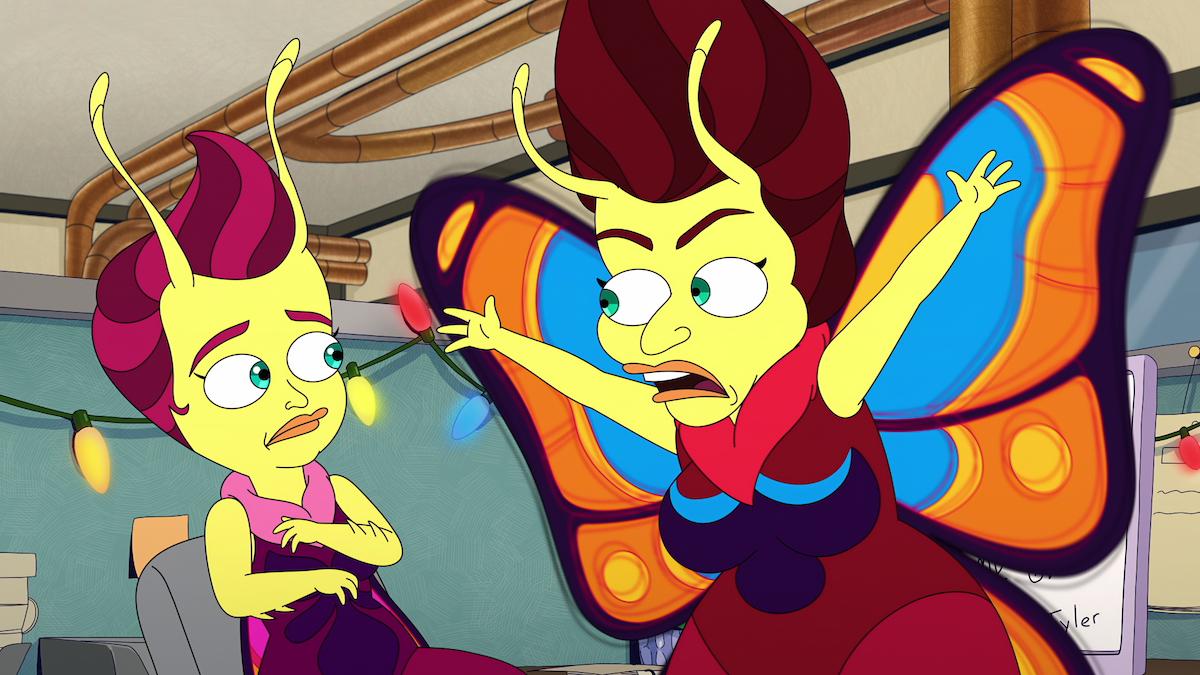 'Human Resources' Features an Emmy-Winning Star We All Know and Love
Pamela Adlon plays Sonya the Lovebug in Netflix's 'Human Resources.' Who exactly is Sonya and from where do you recognize Pamela's voice?
After a long wait, Netflix has finally dropped the first season of Human Resources, the Big Mouth spinoff show that focuses on the monsters and creatures behind our emotions. It's just as funny as Big Mouth and somehow even more absurd.
Article continues below advertisement
But fans already have questions about the voice behind Sonya the Lovebug. The series opens with Sonya getting fired without explanation. Her assistant, Emmy, voiced by Aidy Bryant, is forced to take over, but we're left with a lot of questions about Sonya. So, what happened to Sonya, and who is Pamela Adlon, the voice behind her?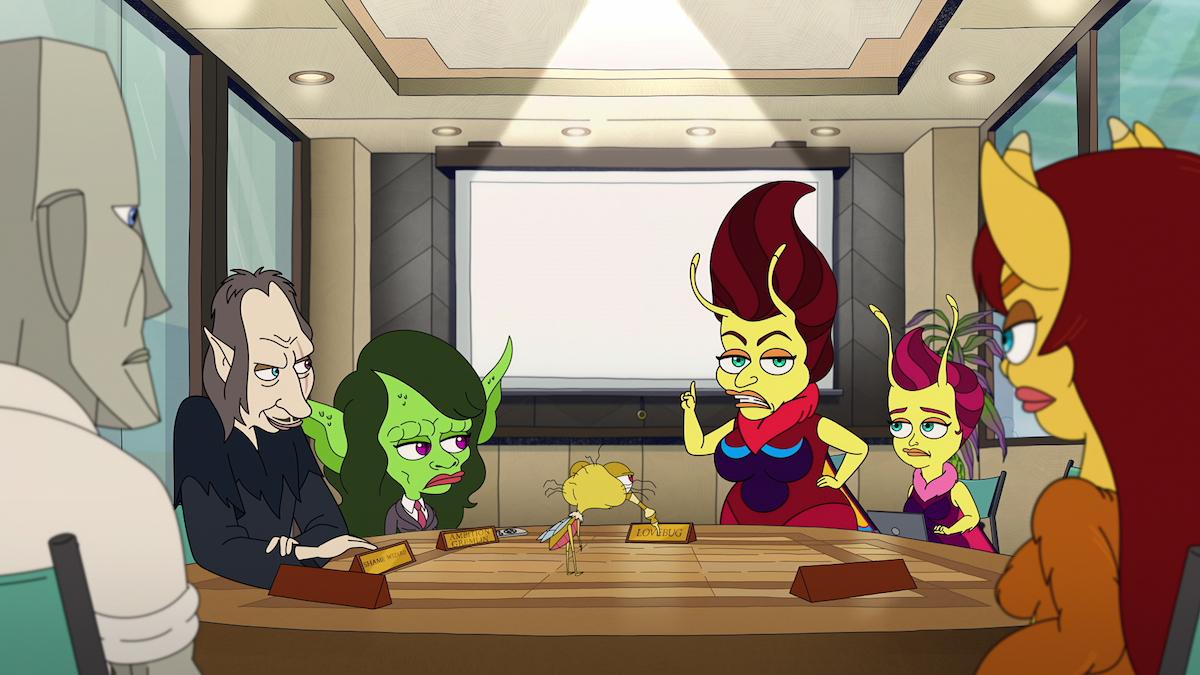 Article continues below advertisement
Sonya the Lovebug, played by Pamela Adlon, has a sad story in 'Human Resources.'
In the first episode of Human Resources, we see Sonya the Lovebug, who we've already met in Big Mouth as Jessi's lovebug, hard at work at the office. She's passionate about her job, and cares a lot about her clients, unlike her assistant, Emmy the Lovebug. Emmy, like many of us, just wants to have fun. To her, the job is just a job, but for Sonya, it's her life.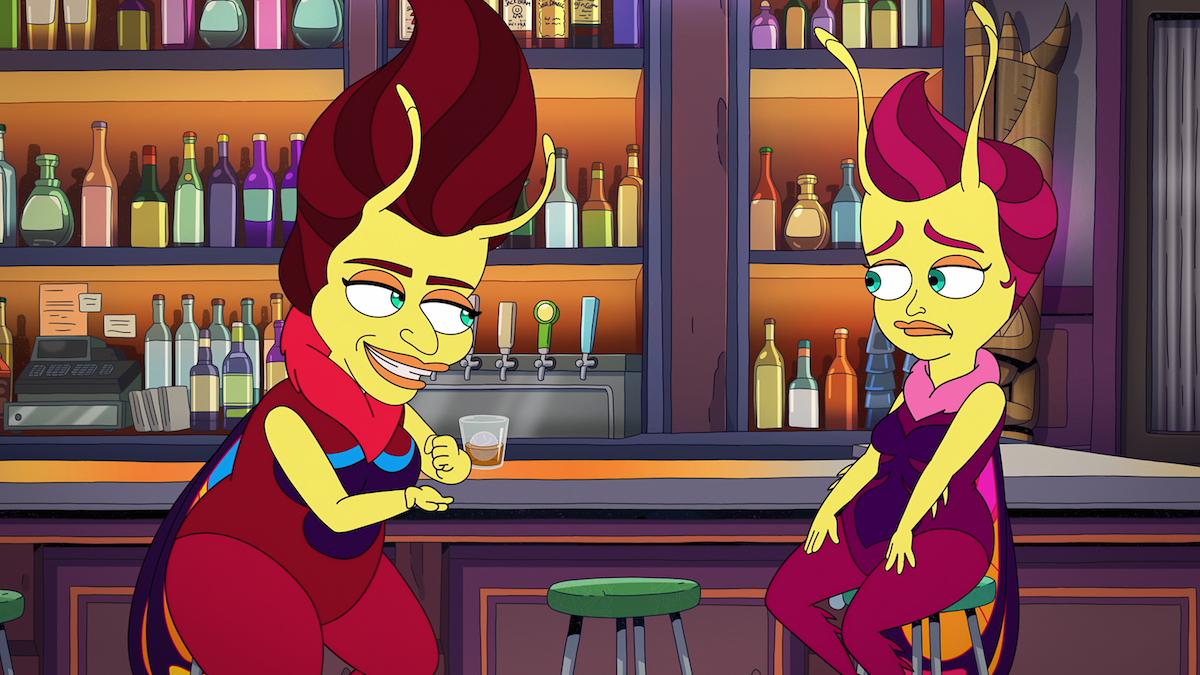 Article continues below advertisement
But just minutes into the first episode, Sonya gets escorted out of her office by security. Much to the surprise of everyone in the office, Sonya gets fired and Emmy's left to take over her clients. While Emmy's on a journey to learn what love really means, Sonya is on her own journey that involves drinking herself into a pit of depression. Although Human Resources focuses mostly on the day-to-day lives of the creatures at work, we do get occasional glimpses into Sonya's spiral throughout the series.
By Episode 8, we learn why Sonya was really fired. (Skip to the next section to avoid spoilers!) Basically, she fell in love with a human, which is one, against the rules, and two, an immediately fireable offense. Not only that, but the human in question was Becky's doula, Claudia (Janelle Monáe). Because of a rare sickness, Claudia could see Sonya — and their romance is one of the most tragic centerpieces of the comedic series.
Article continues below advertisement
Pamela Adlon is the voice behind Sonya the Lovebug in 'Human Resources.'
While some of us might not recognize Pamela's face, we definitely recognize her voice. She's one of the most prolific voice actors of our time, and has voiced hundreds of characters since the early 1990s. Before she was a voice actor, though, Pamela did appear on screen. In 1982, she played Dolores in the oft-forgotten sequel, Grease 2, had a recurring role as Kelly in The Facts of Life, and even appeared in a few episodes of E.R. as Jenny Sheinfeld.
Article continues below advertisement
However, Pamela might be best known for voicing Bobby Hill in King of the Hill. She actually won an Emmy for the role, while working on several other projects, such as Rugrats, Dexter's Laboratory, and Rocket Power.
More recently, Pamela wrote for and starred in Louie, and co-created, writes, produces, directs, and stars in FX's Better Things. Already, it's clear that Human Resources is making the most of her talents.
All ten episodes of Human Resources are now available to stream on Netflix.