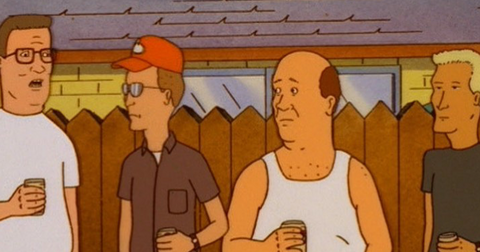 If 'Beavis and Butt-Head' Is Getting a Reboot, Then We Also Deserve a 'King of the Hill' Reboot, Too
By Gina Vaynshteyn

Jul. 1 2020, Published 8:20 p.m. ET
'90s kids rejoiced today when they learned Beavis and Butt-Head is being revived on Comedy Central. The show, which centers on two crass, doofus teens obsessed with alt rock and chicks (it was okay to say "chicks" back then, okay?!), was originally created by Mike Judge, who was also the brains behind King of the Hill and Silicon Valley. While many Gen Xers are psyched about the return of Beavis and Butt-Head, many are wondering what this may mean for King of the Hill. If the great Cornholio can make a comeback, couldn't Hank Hill?
Article continues below advertisement
Will there ever be a King of the Hill reboot?
While Mike and co-creator Greg Daniels seem interested, it seems like a King of the Hill reboot might be the backburner for now. Back in March, 2018, it was reported that King of the Hill was indeed coming back. Mike mentioned the possibility during PaleyFest that year, saying there had been talks about a new version of King of the Hill in which all the characters had aged in real time. That would make Bobby Hill in his 20s, which is hilarious, and we must have it.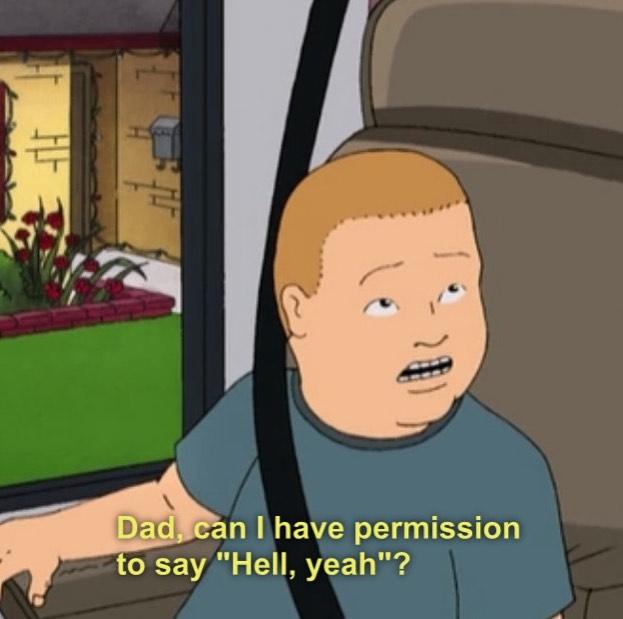 Article continues below advertisement
Fox Television Group Chairman and CEO Dana Walden also stated that he and the network agreed about bringing King of the Hill back as well. There had apparently been renewed interest after the disastrous 2016 election.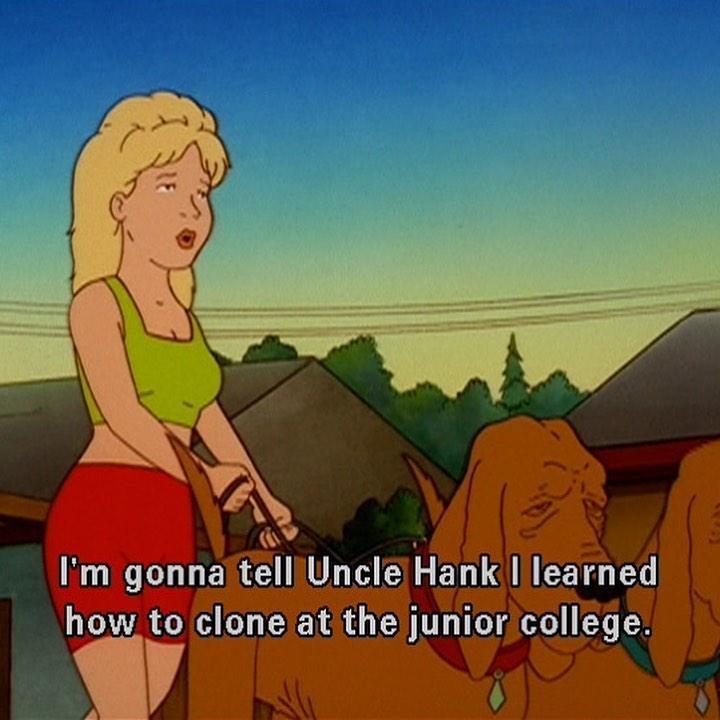 Article continues below advertisement
"We've talked about a way to bring it back. I think it would have to be different...It would have to have a passage of time. People have grown up. I think The Simpsons are so iconic just the way they're drawn, you can keep Bart the same age for 60 years. Our characters, it was starting to strain a bit to have Bobby still be that age for that long," Mike stated.
It sounds like the reboot never happened, not only because Mike was busy with Silicon Valley and Greg was working on The Office and Parks and Recreation (additionally, Pamela Adlon, who voiced Bobby, was running her own show, Better Things) but because FOX just wasn't into it. Which is too bad, because we the people REALLY want a King of the Hill 2020 reboot.
Article continues below advertisement
Can you imagine King of the Hill right now?

Hank has to convince Dale to stop listening to Alex Jones.

Chris Rock guest stars to teach Hank about BLM.

Bobby ends up an antifa icon because he kicks a cop in the groin.

This is the reboot we need.

— Cavin (@Cavin_Egg) July 1, 2020
If Beavis & Butthead get a reboot...WHERE IS MY KING OF THE HILL!?!?!?!

— Smitty (@smits83) July 1, 2020
Article continues below advertisement
I'm pretty sure Mike Judge wanted to reboot King of the Hill but after Disney bought FOX that became unlikely

— (Eric) (@TheManofSalt) July 1, 2020
Article continues below advertisement
One Twitter use rightly pointed out that King of the Hill never even got a real finale (the true finale episode, Episode 13, "To Sirloin With Love" was meant to be the last episode, but FOX ended up airing four more episodes after that, which was the equivalent of saying goodbye to someone and then continuing to walk in the same direction).
Article continues below advertisement
"Well, Mike and I got together a couple of years ago, and came up with a reboot for King of the Hill. At the time, I think that Fox didn't want to go ahead with this, at the level that it probably deserved. We thought that they would be excited to just order it," Greg revealed.
Currently, there are no real plans for a King of the Hill reboot — but Mike and Greg have a vision for what it would look like, and they seem fairly interested in bringing it back someday. "At the moment, there is no plan for [a reboot]. The studio was sold to Disney now, I guess, so it would be a Disney show, I think, in the future. But we do have a plan for it and it's pretty funny. So maybe one day," Greg told comicbook.com in March, 2020.
Article continues below advertisement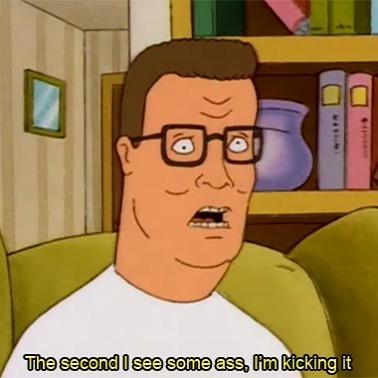 Hey, if Beavis and Butt-Head are capable of making a comeback, so as hell is Hank Hill, goddamnit.