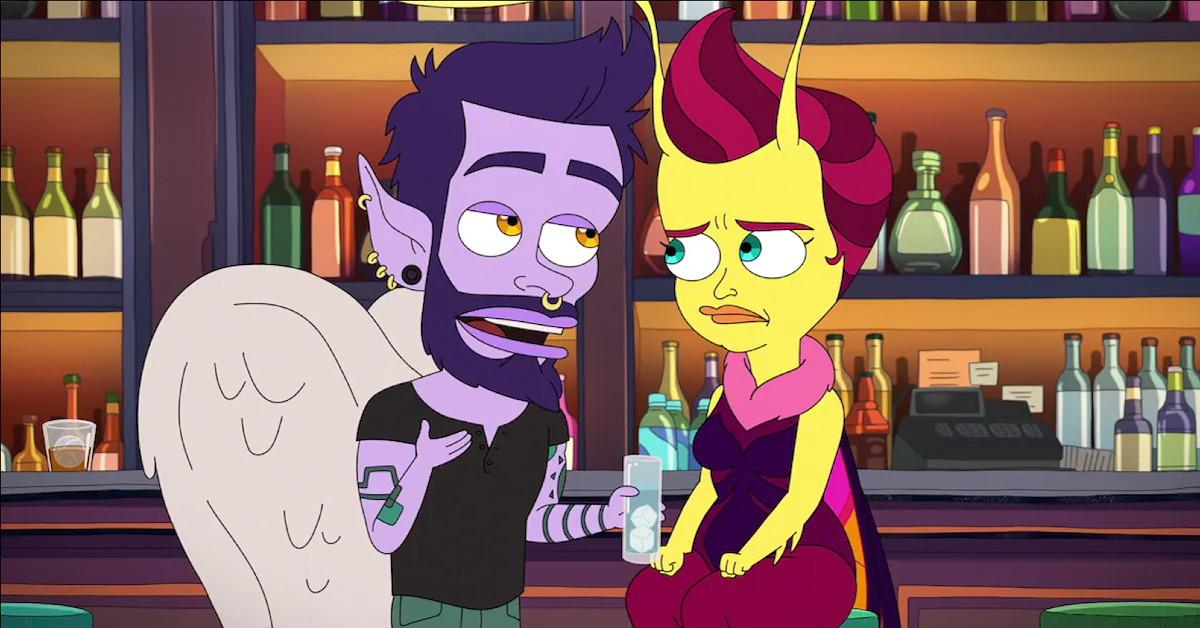 Hugh Jackman Voices an Alluring New Creature in Netflix's Adult Cartoon 'Human Resources'
Guilt. Shame. Love. Hate. Arousal. These are feelings we all experience throughout several — perhaps even all — eras of our lives. And while we may feel alone and confused at the height of these normal human emotions, in Nick Kroll's Big Mouth universe, people are personally assigned mythical creatures to help guide them through these experiences. Even more specifically, bodily milestones like puberty and menopause, and mental health issues like depression are metaphorically represented by said creatures.
Article continues below advertisement
As opposed to the lovable middle-school-aged protagonists going through puberty in Netflix's Big Mouth, spinoff series Human Resources — which premieres on March 18, 2022 — will direct its attention to the work and personal lives of these bizarrely endearing monsters and beasts. Featuring the voices of immense talents like Aidy Bryant (Shrill), Lupita Nyong'o (Us), Helen Mirren (The Queen), and Hugh Jackman (Prisoners), Human Resources is set up to succeed.
The latter celebrity, aka Wolverine, plays a new character — one who dons piercings, tattoos, and a pair of wings. Let's discuss Hugh Jackman's latest role.
Article continues below advertisement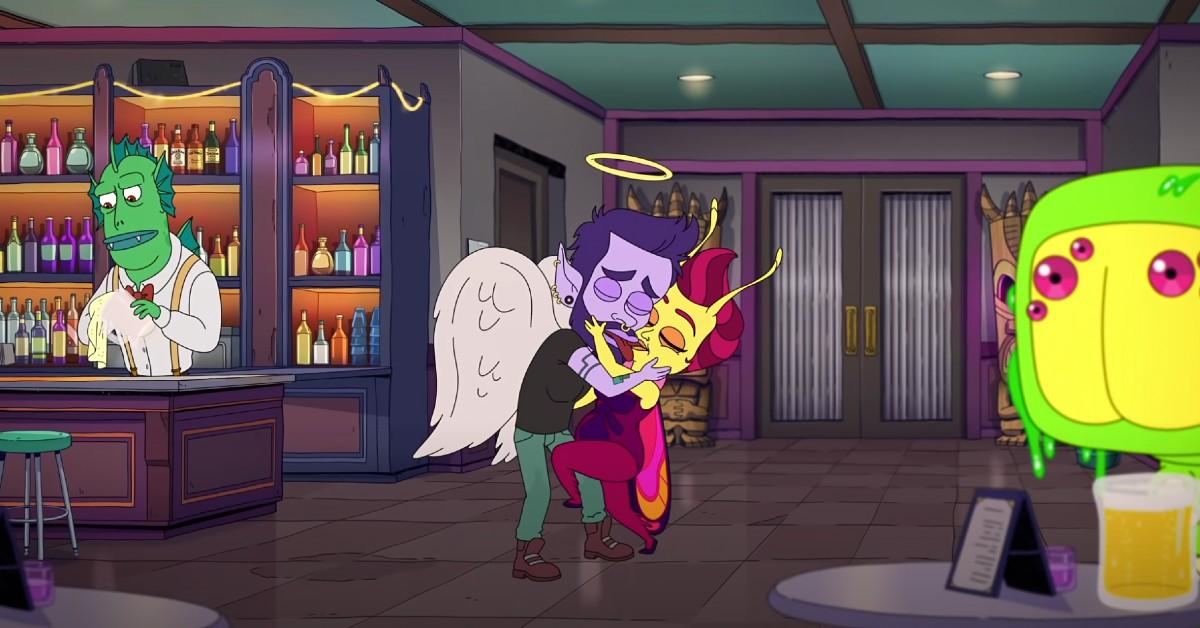 Oscar nominee Hugh Jackman plays Dante the Addiction Angel in Netflix's 'Human Resources.'
Sadly, addiction is an all-too-consuming battle in millions of people's lives. According to the Association of American Medical Colleges, approximately 21 million Americans suffer from addiction, whether it be related to drugs, alcohol, or both. Considering addiction is such a widespread, suffocating disease, Human Resources is taking a stab at representing it in the form of Dante the Addiction Angel. While this may be a controversial move, the Big Mouth universe has never shied away from taking risks.
Article continues below advertisement
"Listen, it just sounds like you need a little bit of time to reflect, which is totally fine because I just put some bath salts up my a--, and they are really starting to kick in," Hugh Jackman's purple bearded angel tells Emmy the Lovebug (Aidy Bryant) in the series' bonkers trailer. Obviously, per Big Mouth's style, Dante — who's been described as "a seductive Addiction Angel with three functional penises" by Vanity Fair — exudes a comedic edge.
Article continues below advertisement
Hugh Jackman's hilarious cameo in Season 5 of 'Big Mouth' led to his role in 'Human Resources.'
Fans of Big Mouth know that Andrew Glouberman's (John Mulaney) Hormone Monster, Maury (Nick Kroll), constantly has a posse of furry penises by his side. For those who aren't yet familiar with the series, well, this is what you'd be getting yourself into. In Season 5, Hugh Jackman made his Big Mouth debut as a furry penis that oddly resembles the Les Misérables actor.
"[On Big Mouth], we had written a Hugh Jackman penis that had, like, two lines, and Thandiwe [Newton] was recording and she was like, 'Oh, we have to get Hugh to do this,'" Human Resources showrunner Kelly Galuska told Vanity Fair. Amazingly, voicing a talking penis was enough for Hugh to want to join the cast of Human Resources.
"I think he just had a fun time recording Big Mouth and was like, 'Yeah, this sounds like something I've never done before,'" Kelly continued.
Article continues below advertisement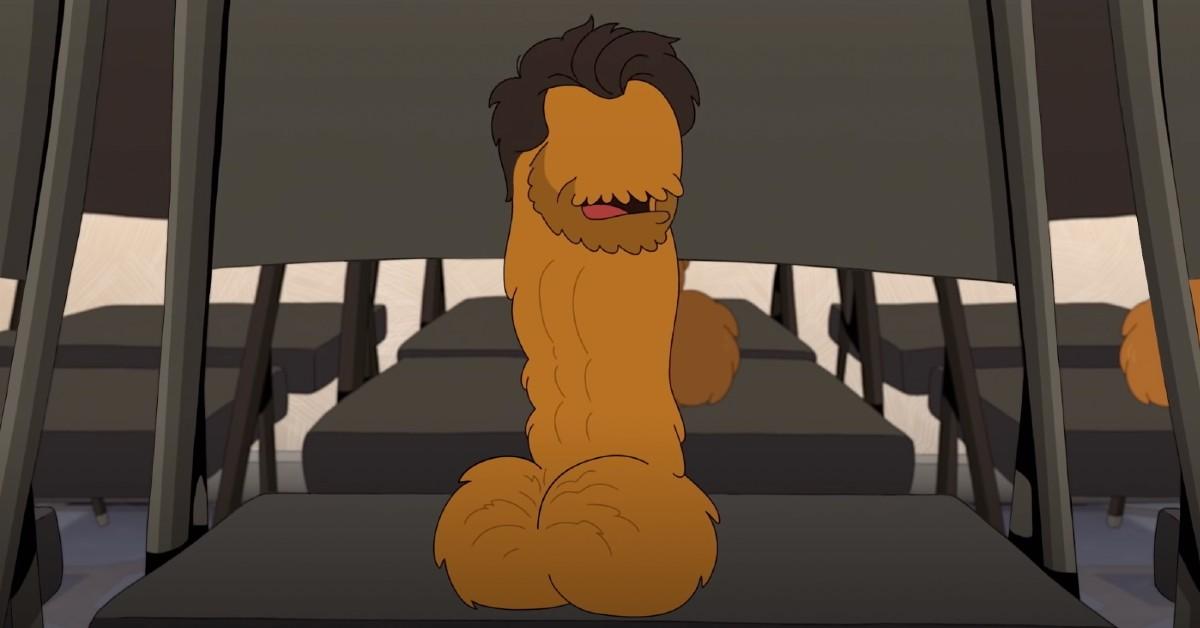 Though we're not quite sure how Dante the Addiction Angel will fit into the Human Resources plot, we have a feeling he's up to no good. Try not to fall under his seductive spell.
Human Resources hits Netflix on Friday, March 18, 2022.