Pamela Adlon Is the Next Superstar to Join the Cast of 'This Is Us'
Pamela Adlon is set to play therapist Dr. Leigh, the therapist helping Randall Pearson overcome his anxieties in the next episodes of 'This Is Us.'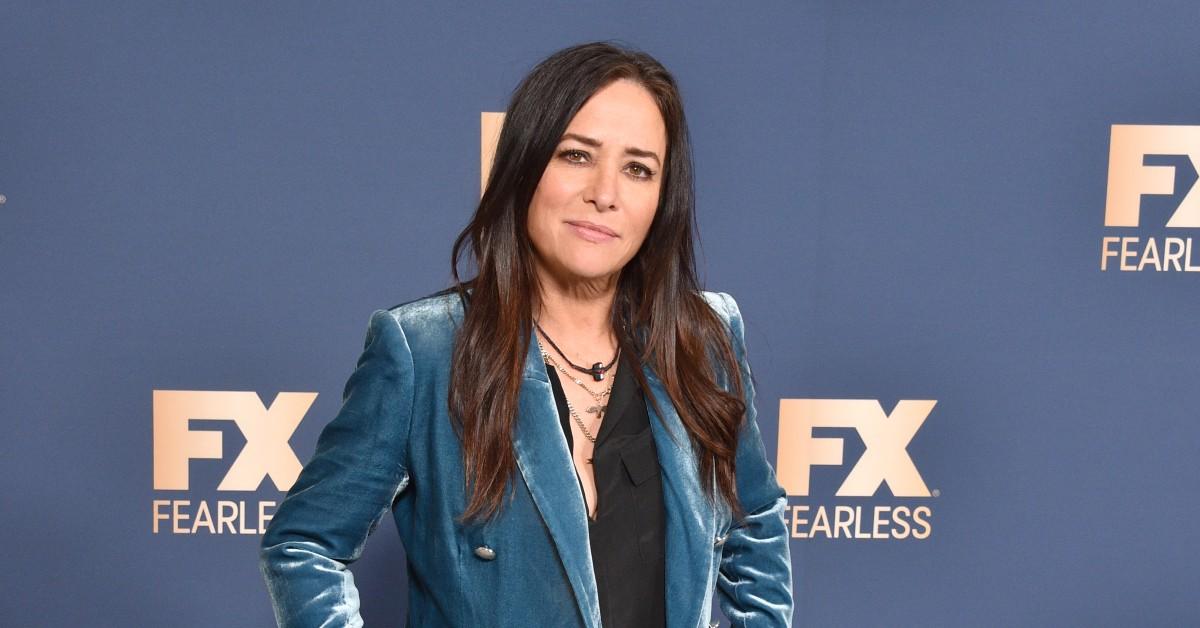 Pamela Adlon is the latest A-lister to join the cast of This Is Us, playing Randall Pearson's (Sterling K. Brown) therapist in the episode titled "Clouds."
Breaking away from the traditions, the producers of the show decided to give The Big Bang Theory alum a voice acting role, only showing the actress in the last frames of the episode. The controversial choice was met with varying responses on social media, with some demanding to see Pamela Adlon in more scenes.
Article continues below advertisement
Pamela Adlon plays Dr. Leigh on 'This Is Us.'
Originally, the producers intended the star to play Dr. Leigh, the therapist helping Randall get to the bottom of the hidden psychological motifs causing sudden bursts of irritability and anger, and his newly-found hatred of sizzling coffee makers.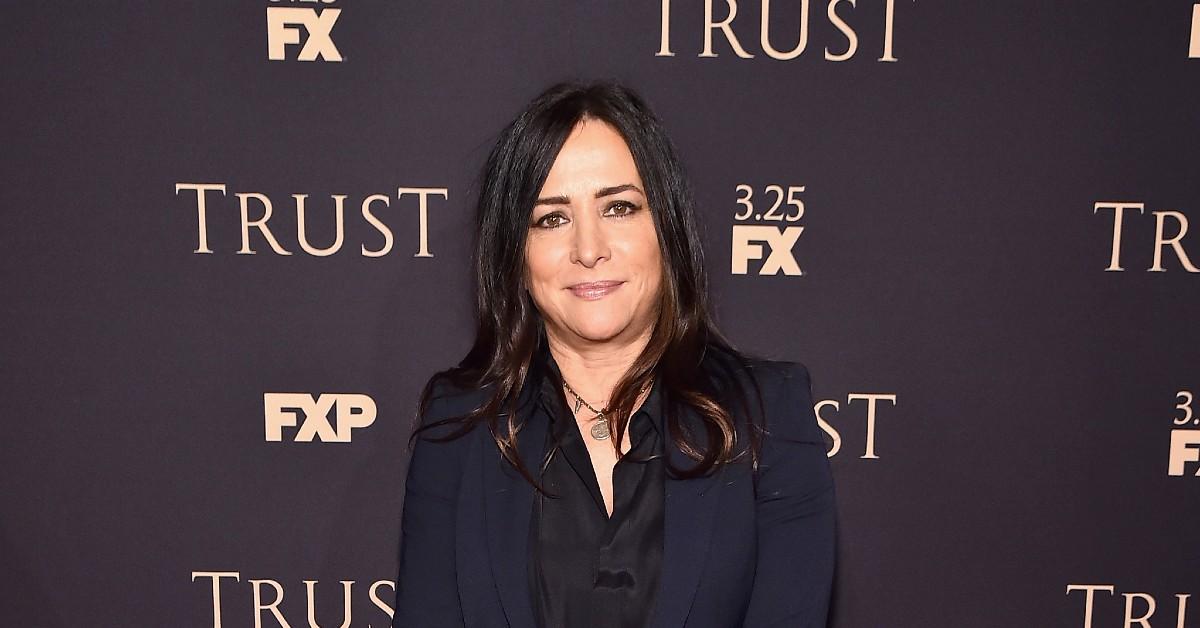 Article continues below advertisement
However, Sterling's incredible performance warranted significant alterations, leading the creators to focus on his experiences with the powerful impact of therapy, capturing how Dr. Leigh's voice starts to resonate in his head as he goes about his day-to-day life.
"A lot of that had to do with what Sterling can do as a performer. As we were talking about this, we started realizing that it would just be absolutely incredible to stay in these long takes with Sterling where you're getting into his psychology and you're watching him turn her words over and over again in his mind," Isaac Aptaker told Cinema Blend.
Article continues below advertisement
"Sterling is the type of actor that can do that and to live in those minutes-long takes, we couldn't pass up the opportunity to do it that way," the executive producer added.
However, Pamela didn't stay in the background for the whole of the episode. She provided voiceover for the majority of the scenes and she made an appearance in the last — and most crucial — segment.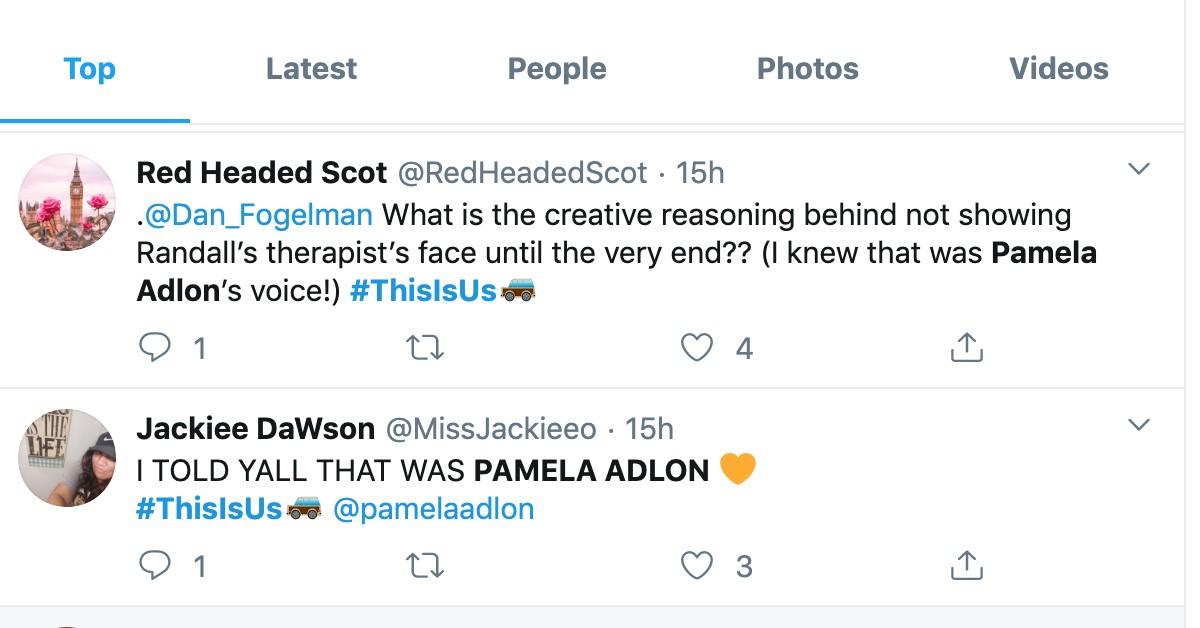 Article continues below advertisement
This garnered some confusion among loyal viewers of the show, many of whom took it to social media to ask some probing questions about the decision.
"@Dan_Fogelman What is the creative reasoning behind not showing Randall's therapist's face until the very end?? (I knew that was Pamela Adlon's voice!) #ThisIsUs," tweeted one person.
"I LOVE Pamela Adlon guest starring on #ThisIsUs & kinda wish she could just be on the show!" wrote another person.
As Dr. Leigh, Pamela has to demonstrate her patient the advantages of therapy, showing him what its benefits are. "Clouds" captures the beginning of her relationship with Randall, chronicling her attempts to gain his trust.
Article continues below advertisement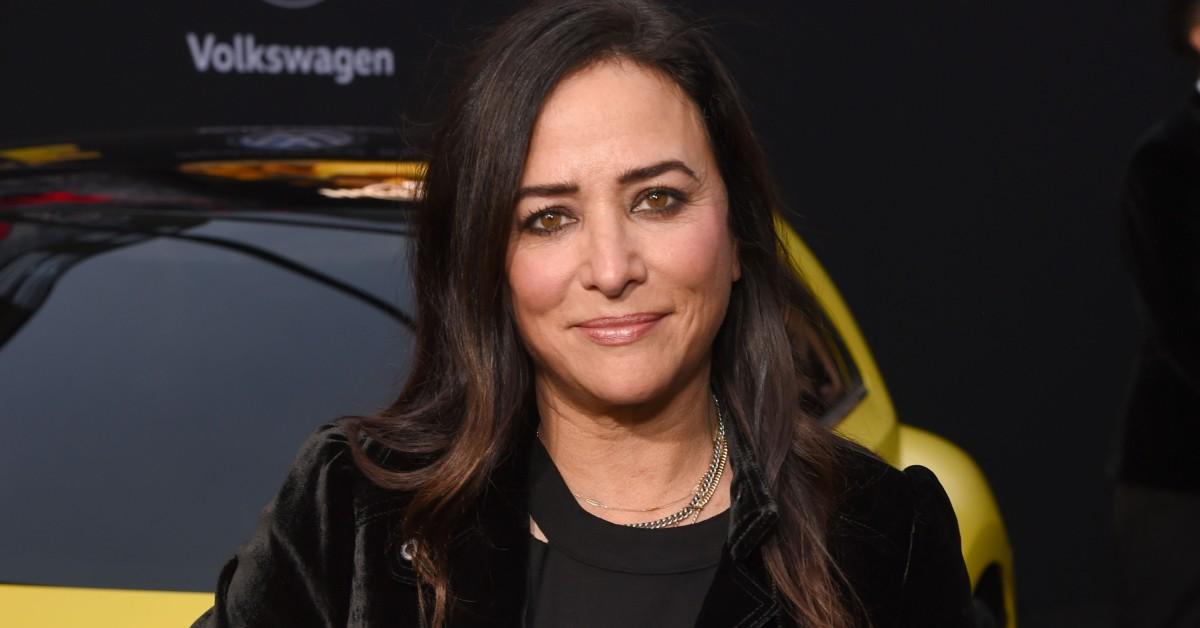 This isn't the last time Pamela will appear on 'This Is Us.'
"We have a therapy episode coming up that really, really dives into Randall's psychology in an interesting way. We're bringing back Pam," Isaac told Entertainment Weekly.
"When she returns, you'll get to see what she can do — and this woman is incredible with Sterling. So it's really just a very exciting combination, the two of them," Elizabeth Berger told the outlet.
Catch new episodes of This Is Us every Tuesday at 9 p.m. ET on NBC.