This Is Us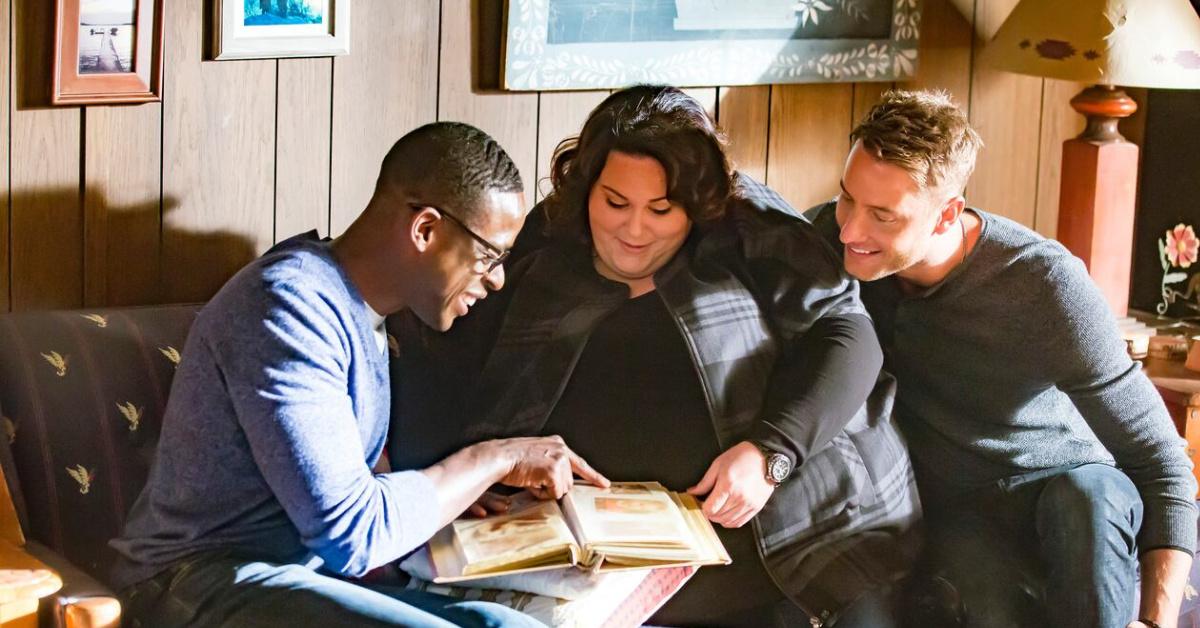 If you find yourself needing a good cry, the best thing to do is cue up an episode of NBC's This Is Us — tears are guaranteed in basically every single episode. This Is Us chronicles the lives and families of Jack and Rebecca Pearson and their three kids: Kevin, Kate, and Randall (aka the "Big Three"). But the show is unique in that it jumps around between the past, present, and future, and leaves viewers constantly guessing about what actually happens to the beloved characters.
Meet the This Is Us cast:
Milo Ventimiglia as Jack Pearson — Patriarch of the Pearson family, Jack is the biological father to Kate and Kevin and the adoptive father of Randall.
Mandy Moore as Rebecca Pearson — The Pearson family matriarch. Rebecca is Kate and Kevin's biological mother and Randall's adoptive mom.
Sterling K. Brown as Randall Pearson — The Pearsons' adopted son and one of the "Big Three." Father to Tess, Annie, and Deja (who is adopted).
Chrissy Metz as Kate Pearson — Daughter of the Pearsons and another member of the "Big Three." Mother to (Baby) Jack and adoptive mother to Hailey.
Justin Hartley as Kevin Pearson — The final member of the "Big Three." Father to twins Nicholas and Frances.
Susan Kelechi Watson as Beth Pearson — Randall's wife, mother to Deja (whom she and Randall adopted), Tess, and Annie.
Chris Sullivan as Toby Damon — Kate's husband, father to (Baby) Jack and adoptive father to Hailey.
Jon Huertas as Miguel Rivas — Jack Pearson's best friend and (eventually) Rebecca's second husband.
Caitlin Thompson as Madison Simons — Kate's best friend and mother of twins Nicholas and Frances.
Are Kevin and Madison still together in This Is Us?
Since the show hops around between the past, present, and future, there are always a bunch of loose ends that fans are left waiting for the show to tie up. One of them is whether Kevin and Madison are still together in the future. So far, we've seen them get engaged and have kids together — so they're obviously linked for life — but we don't know if they actually get married or whether they're "endgame." In fact, we don't even know for sure whether Madison is still alive in the future (but we hope she is!). We have seen Future Kevin wearing a wedding band, so he's definitely married to someone. We'll just have to keep watching until we find out who that person is.
Who is Randall's mom in This Is Us?
For the first four seasons of This Is Us, fans were constantly looking for clues about the identity of Randall's biological mom. Finally, in Season 5, we started to get some answers. We learned that Randall's biological mom was named Laurel Dubois. Initially, it seemed as though Laurel had died during childbirth of a drug overdose and Randall's biological father, William, then brought the baby to the first station. However, viewers eventually learned that Laurel actually survived the overdose and was then sentenced to five years in prison for drug possession. She spent those five years wondering what had happened to her son, not knowing how to go about finding him.
Here's how to watch This Is Us:
You can catch up on all five seasons of This Is Us on Hulu. New episodes air Tuesdays at 9 p.m. on NBC.
Latest This Is Us News and Updates