'This Is Us' Finally Tells Fans the Love Story Between Rebecca and Miguel
The final chapter of 'This Is Us' is currently airing on NBC, and fans are curious to know when Rebecca and Miguel get together. Here's what we know.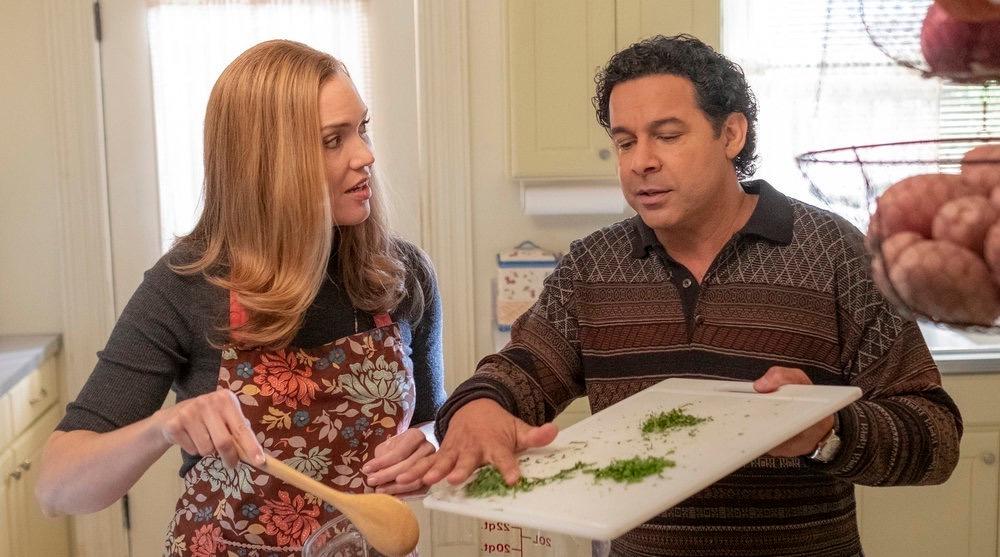 Spoiler alert: This article contains spoilers for Season 6 of This Is Us.
If you're an avid fan of This Is Us, there's a chance you remember that shocking twist at the end of the first season's second episode. For those who can't recall, we'll brief you.
In the last seconds of Episode 2, "grandma and grandpa" arrive at Randall's (Sterling K. Brown) doorstep; however, it's not our beloved Jack (Milo Ventimiglia) accompanying Rebecca (Mandy Moore). No, it's his best friend Miguel (Jon Huertas).
Article continues below advertisement
Since then, there's been a divide within the hit drama's fanbase — though many strongly dislike Miguel, others have come to love him and accept him as a suitable second husband for their favorite TV mom. While we're still getting used to this relationship six seasons in, we can't help but wonder: When did Rebecca and Miguel get together? Here's everything we know.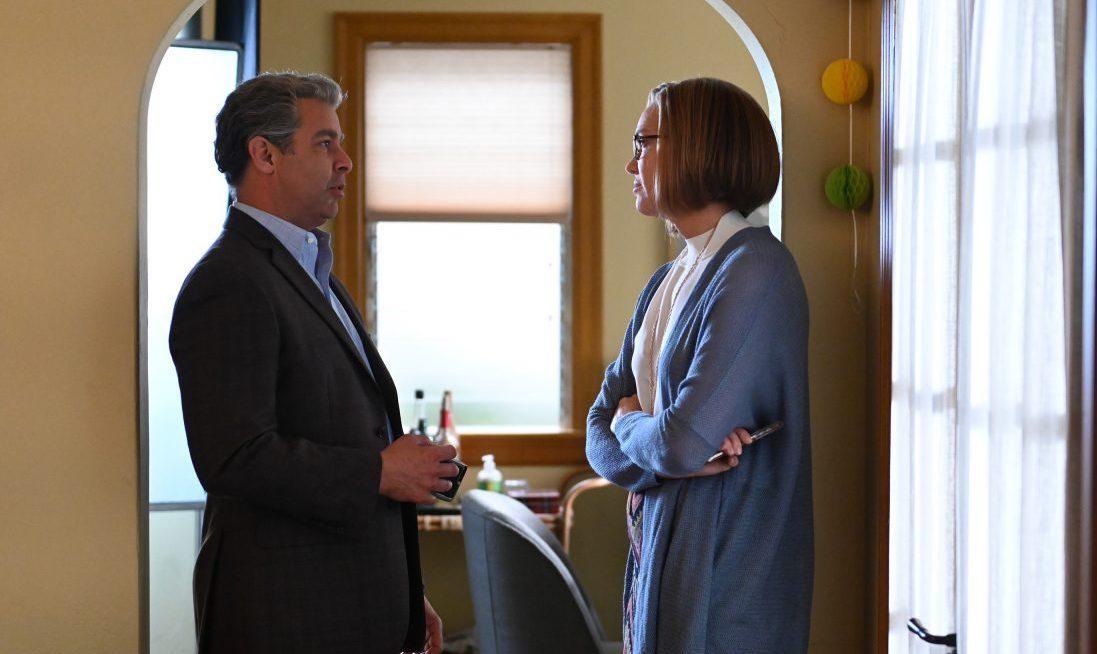 Article continues below advertisement
When did Rebecca and Miguel get together on 'This Is Us'?
As fans may recall, the sixth episode of Season 2 teased the origins of the power couple. In the episode, time trickled back to 2008. Then, Rebecca received a Facebook message from Miguel, who asked how she's been over the past eight years. Now, based on that timeline alone, fans pieced together that Rebecca and Miguel stopped talking in or around 2000.
Thankfully, we no longer have to wait to discover how the pair developed feelings for each other, what went wrong with the duo, and what caused their falling out because Season 6 sheds light on their romance.
Following Jack's abrupt death, Rebecca and Miguel spend a lot of time together, but their meetings become sparse once Rebecca meets Matt at a speed dating event. Rebecca then invites Matt to Thanksgiving, where Miguel badmouths him to her.
Article continues below advertisement
Luckily, Miguel apologizes, but both parties discover they are very awkward about the other dating. Eventually, viewers notice the strong bond between Rebecca and Miguel during a game of Taboo.
Though a teenage Kevin warns his dad's best friend against acting on his feelings, Miguel does so anyway, also mentioning that he is moving to Houston for a job. Thus, Rebecca and Miguel lose contact and don't pursue a relationship until later in life.
Article continues below advertisement
Mandy Moore and Jon Huertas are thrilled to witness their characters' love story.
During an interview with Entertainment Weekly, Mandy Moore and Jon Huertas revealed they were "really excited" to finally see their characters fall in love, adding that the off-screen chemistry between the two performers will be seen on-screen.
Article continues below advertisement
"I think the audience will understand how something as profound as a relationship between a best friend and his best friend's widow could even happen," Jon told the outlet. "And the way that the writers have gone about it, it's so beautiful. We take our time, and it's just beautifully told."
Regarding the scene in which Miguel and Rebecca go their separate ways, Jon added he hopes it drives audiences to root for them. Despite how odd it was seeing them in the beginning, Jon longs for people to say, "They should be together."
New episodes of This Is Us air Tuesdays at 9 p.m. EST on NBC.