Here's What We Know About Randall's Mom So Far
Randall's mom is alive on 'This Is Us'! Keep reading for everything you need to know about her character, and where you've seen the actress before.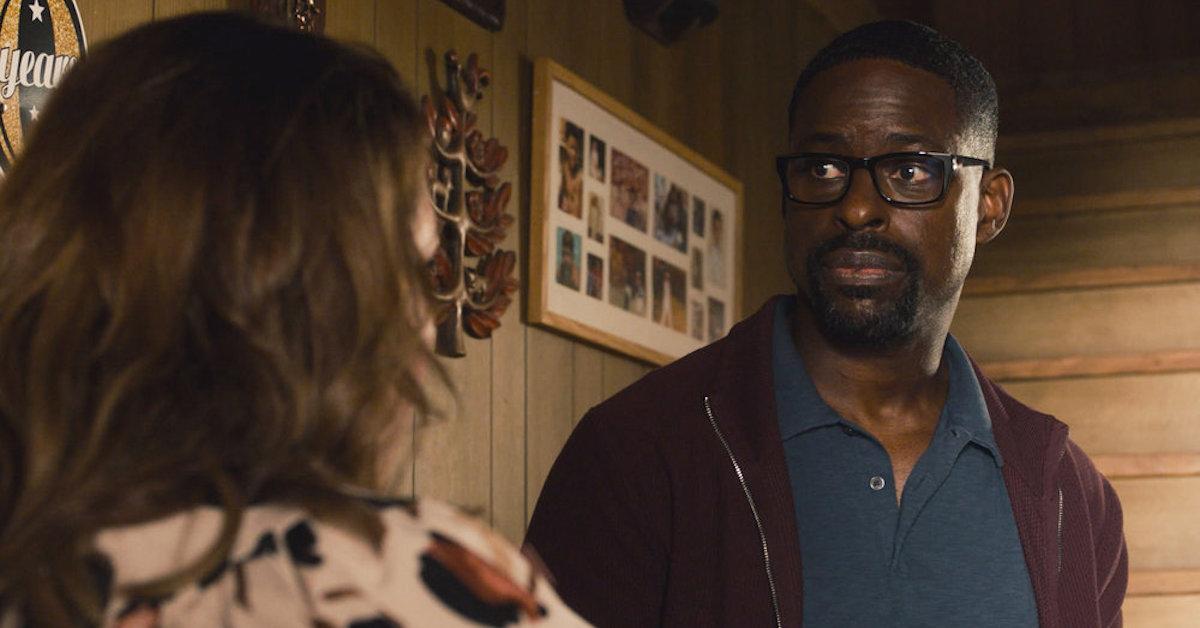 The two-hour premiere of This Is Us posed more questions than it answered, and fans were shocked to learn that there was more to Randall's backstory than the first four seasons had suggested.
Viewers had been under the impression that his biological mother, Laurel (Jennifer C. Holmes), had died during childbirth, after which point Randall's father William (Jermel Nakia) had brought him to the fire station.
Article continues below advertisement
But we're learning that's not exactly how it all went down. As it turns out, Laurel was actually intending to keep her baby but relapsed and eventually overdosed a few days after Randall was born.
The final moments of the premiere revealed that Randall's mom was actually alive following the overdose. So, what's going to happen to her character and where have you seen the actress before? Keep reading.
Article continues below advertisement
What happened to Randall's mom on 'This Is Us'?
As the Pearsons were celebrating their 40th birthday, we traveled back in time to learn more about their very first birthday and how Randall came to become a Pearson. William's girlfriend, Laurel, had been struggling with addiction but cleaned up her life and got on the path to sobriety as she prepared to become a mother.
However, shortly after giving birth to Randall, she found herself in such pain that she begged her partner, who also battled drug addiction, to give her a hit to ease the pain. When he did give Laurel the drugs she was asking for, she ended up overdosing.
Article continues below advertisement
Seeing what had transpired with the mother of his child, William cried out for help. When paramedics finally came, they seemed unable to resuscitate Laurel. As they were getting ready to seek out child protective services to find a home for the baby, William fled with his son and dropped him off at the fire station.
Article continues below advertisement
The last moments of the two-hour premiere delivered yet another twist, something that This Is Us fans know is par for the course.
As we returned to William and Laurel's apartment, we see the paramedics are able to detect a pulse in Randall's mom and she turns out to be alive.
Who plays Randall's mom on 'This Is Us'?
In addition to viewers' discovery that Randall's mom didn't die in childbirth, and perhaps hasn't died at all, another storyline that weaves through the premiere is Randall breaking up with therapist Dr. Leigh (Pamela Adlon) in favor of trying "something different": therapy with a Black psychotherapist.
Article continues below advertisement
Fans became convinced that Randall's mom would become his therapist, and the theories were flooding social media so much that This Is Us's official writers account had to clarify: "She is not going to end up as Randall's therapist."
Laurel's will be "a recurring part," creator Dan Fogelman says, so rest assured she won't go far.
Jennifer C. Holmes might be recognizable to fans of CSI: Miami, The Bold and the Beautiful, and The Story of Miya, where she plays the titular Miya.
Follow the actress on Instagram @jennifercholmes for behind-the-scenes photos and to stay up to date with her future projects.
This Is Us airs Tuesdays at 9 p.m. on NBC.