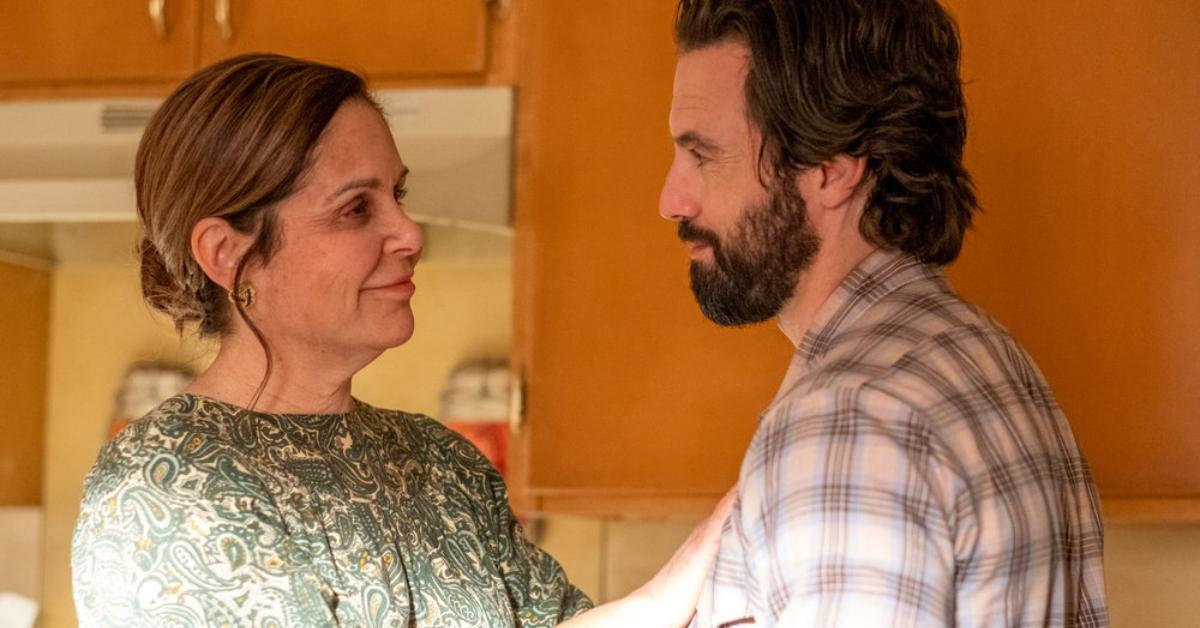 'This Is Us' Explores a Major Loss in Jack's Life — Who Plays His Mother in the Last Season?
There's no end to the feels in the final chapter of This Is Us. The last season of the critically acclaimed series has had us crying from start to finish as we fast approach the end. This decades-spanning drama series follows the Pearson family and their interconnected relationships. The series mainly focuses on the adult Pearson children in the present, but often switches to husband and wife Jack and Rebecca Pearson in the 1980s as they struggle through life and love in raising their kids.
Article continues below advertisement
As often as the show dips into the past, we get to see all sorts of aspects of Jack and Rebecca's life together, even the hardest moments for their family. And of course, the show seems to be saving a lot of its heavy hitters for last as it explores one of the darkest moments in Jack Pearson's (Milo Ventimiglia) life. The latest episode centers on the death of his mother and Jack's difficulty in dealing with it.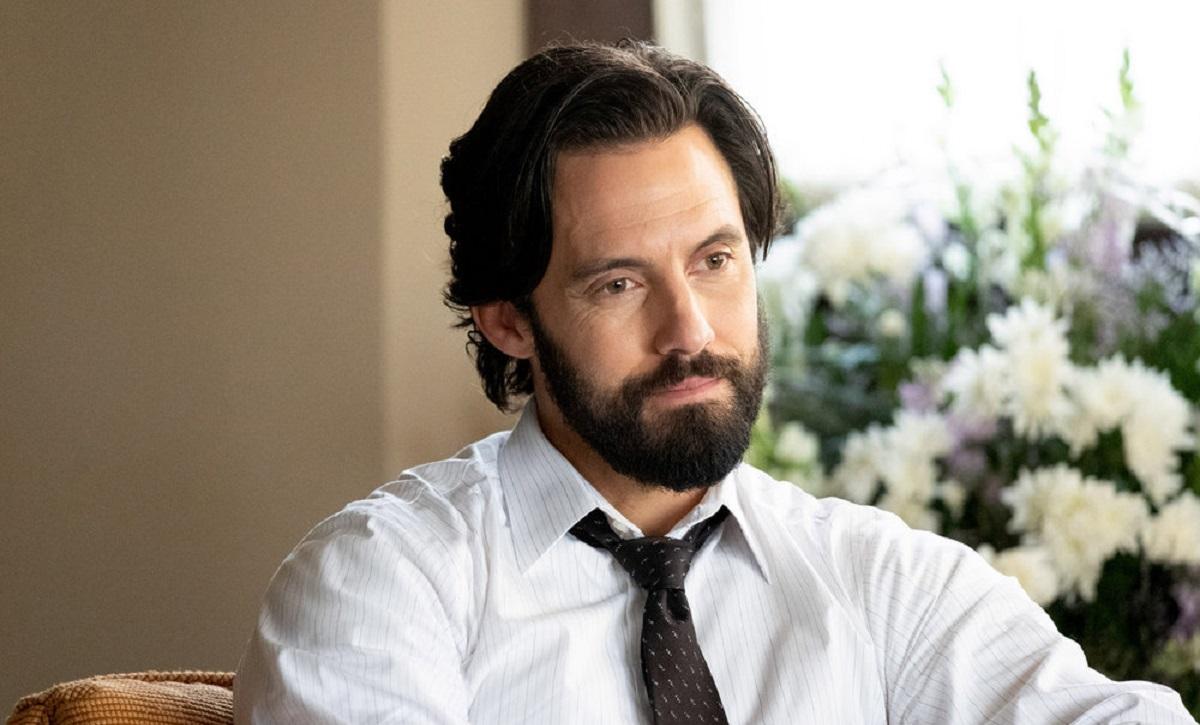 Article continues below advertisement
Milo Ventimiglia says the death of Jack's mother will be "a major story of discovery."
Episode 4 of the final season is entitled "Don't Let Me Keep You." Already, the show is marked by intense emotion and tragedy from the title alone which was Jack's mother's sign off from their weekly phone calls together. The episode picks up right from last week's revelation, when Jack receives a call about his mother's death.
In an exclusive clip reported by People, Jack is already preparing for her funeral, trying to pick out an appropriate black outfit for the service.
Fans know exactly how close Jack was to his mother, having saved her from his father's abusiveness and alcoholism. The loss of his mother affects him deeply, as throughout the preview clip, he mentions that her death doesn't even seem real.
According to a People interview with Milo, this episode will be a major story of discovery for Jack.
Article continues below advertisement
"It was really painful to shoot," Milo told People about this episode. "Jack is the guy who's always trying to be the strength of the family. What happens when that strength wears thin and it breaks? He can't always be the strength of his family. It was tough to shoot but also was very satisfying as an actor."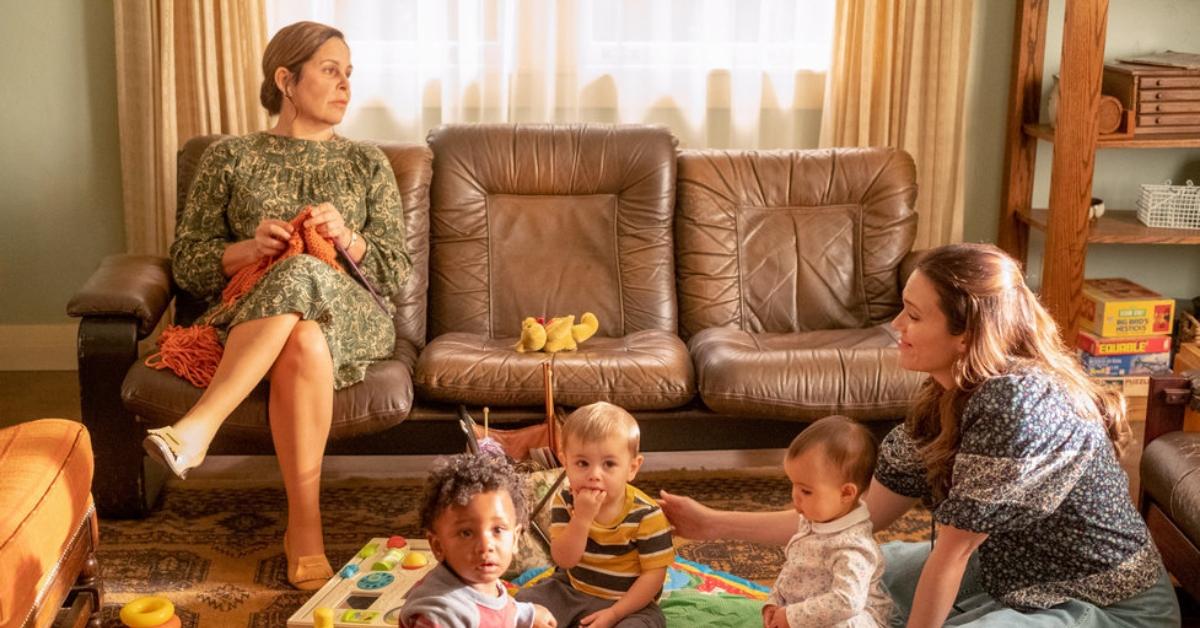 Article continues below advertisement
Who plays Jacks' mom, Marilyn? Actress Laura Niemi calls the episode "beautiful."
Jack's mother, Marilyn, is played by actress Laura Niemi, who has portrayed the character since 2017 in a handful of guest appearances. Laura is an accomplished actress with 50 acting credits to her name, mostly in guest spots on TV. In 2015, she was featured on The Young and the Restless as Dr. Beth Greene.
She also had appearances on shows like It's Always Sunny in Philadelphia, Justified, and NCIS: Los Angeles. According to IMDb, Beth is slated to appear as a series regular in an upcoming psychological thriller series titled The Patient.
Beth is also active on Twitter and has already shared her thoughts on her final episode for This Is Us. In a video she took while filming, she said she had "all the feels" during shooting.
"This episode is so... so beautiful," she shared. "Such a beautiful way to honor Marilyn Pearson and I'm just gonna try not to cry today."
New episodes of This Is Us premiere every Tuesday at 9 p.m. EST on NBC.