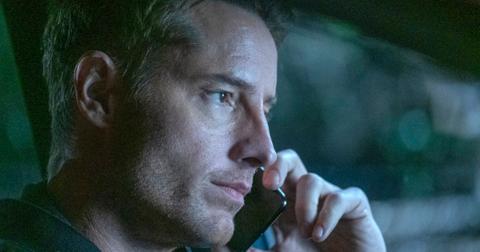 [SPOILER] Is the Mother of Kevin's Child on 'This Is Us'
By Shannon Raphael

Mar. 25 2020, Published 10:04 a.m. ET
While every season of This Is Us teases several major mysteries, one of the biggest in the show's history has been the identity of Kevin Pearson's (Justin Hartley) pregnant fiancée. During a flash-forward in the Season 3 finale, it was revealed that Kevin had a son, only moments after he told then-girlfriend Zoe (Melanie Liburd) that he was fine with not having children.
Article continues below advertisement
Throughout the fourth season, a flash forward from one year in the future revealed that Kevin had a pregnant fiancée. The only problem was that the character was perpetually single throughout most of the season.
After romancing Cassidy (Jennifer Morrison), sleeping with Madison (Caitlin Thompson), and flirting with a reconciliation with ex-wife Sophie (Alexandra Breckenridge), it was a complete mystery for fans as to who Kevin would get engaged to.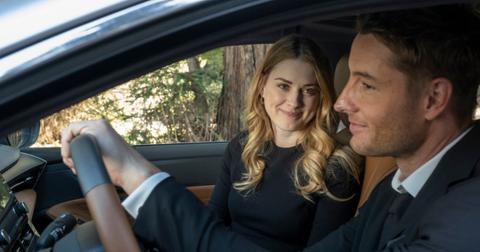 Article continues below advertisement
Who does Kevin end up with?
One of the staples of the NBC drama is that, every season, three episodes center around each of the Big Three. At the end of Randall's episode, which explored his struggles with anxiety following a home invasion, he called Kevin to help him manage his feelings. Kevin was shown in bed with a mystery blonde woman next to him, which then served as the lead-in for his individual episode, "A Hell of a Week: Part 2."
Article continues below advertisement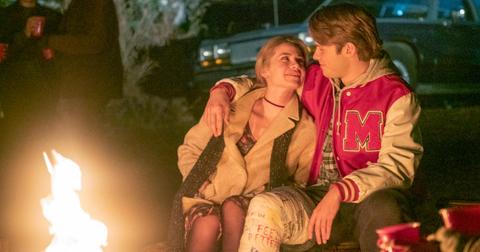 Kevin's episode oscillates between the night he found out his father died, the early months of his teen marriage to Sophie, and the present. After a failed attempt to eat doughnuts and finish watching Good Will Hunting following a house party, the pair fell asleep in the car. They were then awoken by a distraught Kate, who informed her twin about the fire that would ultimately take Jack's life.
Article continues below advertisement
In the present part of the episode, Sophie calls Kevin to tell her that her mother, Claire (Jennifer Westfeldt) has passed away. Kevin then flies to Pittsburgh to attend the funeral, which reignites some of his old feelings for his ex-wife. Of course, as we already know, Sophie is engaged to someone else.
Flashbacks then show that Sophie and Claire had a tenuous relationship, and that Kevin had asked her for a family ring to give to Sophie following their wedding.
After the funeral, Sophie and Kevin drive home together (even though her fiancé was also there) and they finally watch the end of Good Will Hunting. While this may have seemed like the perfect moment for them to reconcile, both respected the fact that Sophie is engaged and nothing happened between them.
Article continues below advertisement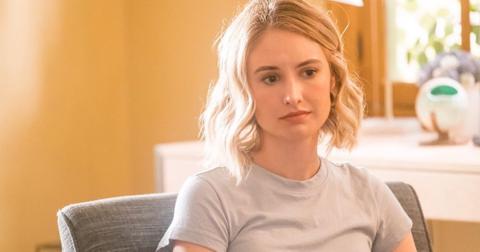 Kevin then visits his sister's house, only to find that Madison (Caitlin Thompson) is there. She's upset because she just got dumped, and Kevin then tells her she should be happy that she's so willing to go all in when it comes to relationships. The two then sleep together, which finally served as the reveal as to who was in bed with Kevin.
This moment will change Kevin's life forever.
Article continues below advertisement
In the Season 4 finale, Kevin is celebrating one year of sobriety. While fighting with Randall, Madison informs Kevin that their supposed one-night stand has resulted in a pregnancy. She also drops the bombshell that she is pregnant with twins.
While meeting with a doctor, Madison explains that she doesn't really know much about the father of her babies. But, she does know that he comes from a line of epic love stories, and we can only imagine how her and Kevin will have one of their own in Season 5.
Though fans were hoping that Sophie would somehow be the mother of Kevin's baby, the timeline of the flash forward has always made the most sense with Madison. After all, Kevin explains that he has a pregnant fiancée during the Big Three's 40th birthday celebration. Randall, Kate, and Kevin are 39 during Season 4, so Sophie would have had to end her engagement and reconcile with Kevin fairly quickly after her mother's funeral for that timeline to have made sense.
Article continues below advertisement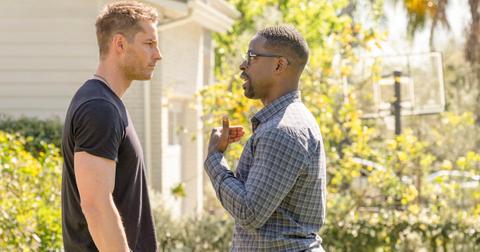 Who is Caitlin Thompson?
Following the Season 4 finale, it's clear that Madison is going to be the newest member of the Big Six (a name we've now coined for the spouses of the Big Three).
Aside from being Kate's best friend on the show, Caitlin has also appeared on 90210 as Madison Stewart, who is main character Naomi's ex-boyfriend's fiancé.
Article continues below advertisement
She also played Heather, a sorority pledge on the Freeform show Greek in 2011. She had a supporting role in the Steve Carell film Crazy, Stupid, Love and has appeared in several Lifetime movies.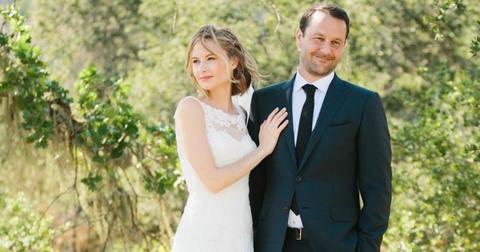 Article continues below advertisement
Caitlin has another big connection to This Is Us, as she is married to Dan Fogelman, who created the show and who also wrote Crazy, Stupid, Love. The pair married in 2015.
Interestingly, in 2018, when fans theorized that Madison and Kevin would get together, Dan shot down the rumors.
The tweet has since gotten a lot of attention, as some viewers feel betrayed by Dan's admission that a Kevin-Madison storyline would never happen. It now is clear that Dan has contradicted his early sentiments, and Kevin and Madison are likely in it for the long haul.
You can stream Season 4 of This Is Us on NBC.com or on Hulu.