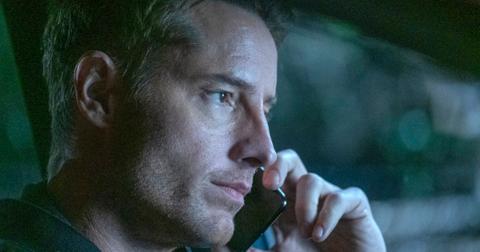 [SPOILER] Is Likely the Mother of Kevin's Child on 'This Is Us'
By Shannon Raphael
While every season of This Is Us teases several major mysteries, one of the most talked about storylines on Season 4 is who the mother of Kevin Pearson's (Justin Hartley) baby will be. During a flash-forward in the Season 3 finale, it was revealed that Kevin had a son, only moments after he told then-girlfriend Zoe (Melanie Liburd) that he was fine with not having children.
Then, during the midseason finale of Season 4, another flash forward from one year in the future showed that Kevin was not only engaged, but that his fiancée was pregnant. This news was shocking, mainly because the parts of the episode that took place in the present highlighted how single Kevin was.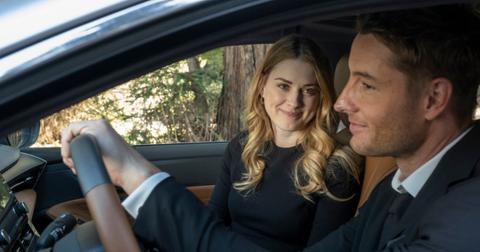 Fans suspected that Kevin's ex-wife, Sophie (Alexandra Breckenridge) would re-enter the equation and reconcile with Kevin, especially after the actress revealed that she was returning to the show for the Jan. 28 episode. It was also rumored that Season 4 newbie Cassidy (Jennifer Morrison) might also be the mother after she romanced Kevin in the early episodes of the season.
On This Is Us, who does Kevin end up with? The Jan. 28 episode gave closure to Kevin's relationship with Sophie, and it introduced the beginning of his romance with the woman who likely will have his child. Read on to find out how the show shocked fans with the reveal.
'This Is Us' likely revealed who Kevin ends up with.
One of the staples of the NBC drama is that, every season, three episodes center around each of the Big Three. At the end of Randall's episode, which explored his struggles with anxiety following a home invasion, he called Kevin to help him manage his feelings. Kevin was shown in bed with a mystery blonde woman next to him, which then served as the lead-in for his individual episode, "A Hell of a Week: Part 2."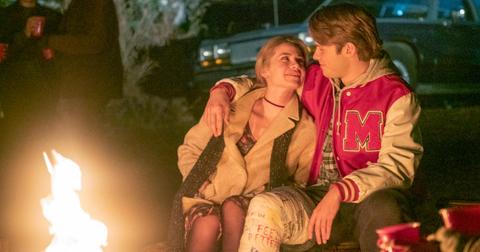 Kevin's episode oscillates between the night he found out his father died, the early months of his teen marriage to Sophie, and the present. After a failed attempt to eat doughnuts and finish watching Good Will Hunting following a house party, the pair fell asleep in the car. They were then awoken by a distraught Kate, who informed her twin about the fire that would ultimately take Jack's life.
In the present, Sophie calls Kevin to tell her that her mother, Claire (Jennifer Westfeldt) has passed away. Kevin then flies to Pittsburgh to attend the funeral, which reignites some of his old feelings for his ex-wife. Of course, as we already know, Sophie is engaged to someone else.
Flashbacks then show that Sophie and Claire had a tenuous relationship, and that Kevin had asked her for a family ring to give to Sophie following their wedding.
After the funeral, Sophie and Kevin drive home together (even though her fiancé was also there) and they finally watch the end of Good Will Hunting. While this may have seemed like the perfect moment for them to reconcile, both respected the fact that Sophie is engaged and nothing happened between them.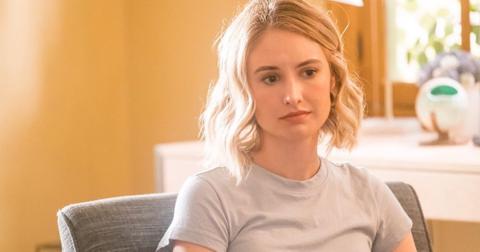 Kevin then visits his sister's house, only to find that Madison (Caitlin Thompson) is there. She's upset because she just got dumped, and Kevin then tells her she should be happy that she's so willing to go all in when it comes to relationships. The two then sleep together, which finally served as the reveal as to who was in bed with Kevin.
With this surprising twist, many are now thinking that she will be the mother of Kevin's baby. Kevin previously talked about how he found Madison annoying, but their burgeoning romance might be an instance of opposites attracting.
Of course, some are also thinking that Sophie will still end up being the mother of Kevin's baby, and that she'll break things off with her husband-to-be as a result of her clear chemistry with Kevin at the funeral.
Though Madison and Kevin have now slept together, it doesn't mean that this relationship will extend beyond a one-time thing.
But, the fact that Madison is Kate's best friend will likely cause some issues between them once Kate finds out.
After the episode aired, Justin Hartley discussed the twist and whether or not fans have finally learned the identity of the mother of his son.
"You can be patient, because it might take a little bit to figure out who this is. But at the same time, there is so much story in between now and when we find out who this is," Justin told TVGuide. "Right now, and all of that story in between those two points, inform the end. It is so well put together. It is like a master class in how to tell a story. They've done an amazing job. It's really incredible."
He also hinted that Sophie will be back toward the end of the season, which gave some hope to those who want Sophie and Kevin to be together. When asked if Sophie's fiancé's face will ever be shown, Justin told TVLine that fans will see who he is by Season 4's end.
"Will we meet him by the end of the season? Probably," he said, which confirmed that Sophie's storyline is far from over. But, it remains to be seen if we'll meet her fiancé at her wedding or during a breakup scene.
Who is Caitlin Thompson?
With Madison's role in This Is Us becoming more important than ever before, it's likely that she could become one of the Big Six (a name we've now coined for the spouses of the Big Three).
Aside from being Kate's best friend on the show, Caitlin has also appeared on 90210 as Madison Stewart, who is main character Naomi's ex-boyfriend's fiancé.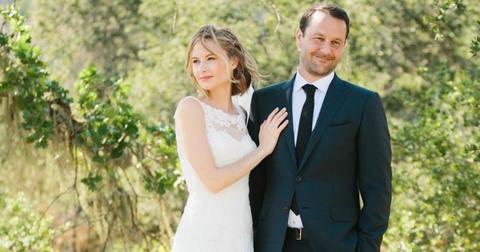 She also played Heather, a sorority pledge on the Freeform show Greek in 2011. She had a supporting role in the Steve Carell film Crazy, Stupid, Love and has appeared in several Lifetime movies.
Caitlin has another big connection to This Is Us, as she is married to Dan Fogelman, who created the show and who also wrote Crazy, Stupid, Love. The pair married in 2015.
Interestingly, in 2018, when fans theorized that Madison and Kevin would get together, Dan shot down the rumors.
The tweet has since gotten a lot of attention, as some viewers feel betrayed by Dan's admission that a Kevin-Madison storyline would never happen. While Dan did contradict his 2018 sentiments, the show is fraught with twists and turns, so anything could happen when it comes to the true identity of Kevin's fiancé.
This Is Us airs on Tuesdays at 9 p.m. on NBC.