Kevin Finds the Love of His Life in Season 6 of 'This Is Us' — Who Is She? (SPOILERS)
Fans are dying to know the identity of Kevin Pearson's one-day wife, and a new episode of 'This Is Us' delivered results. Who is the lucky lady?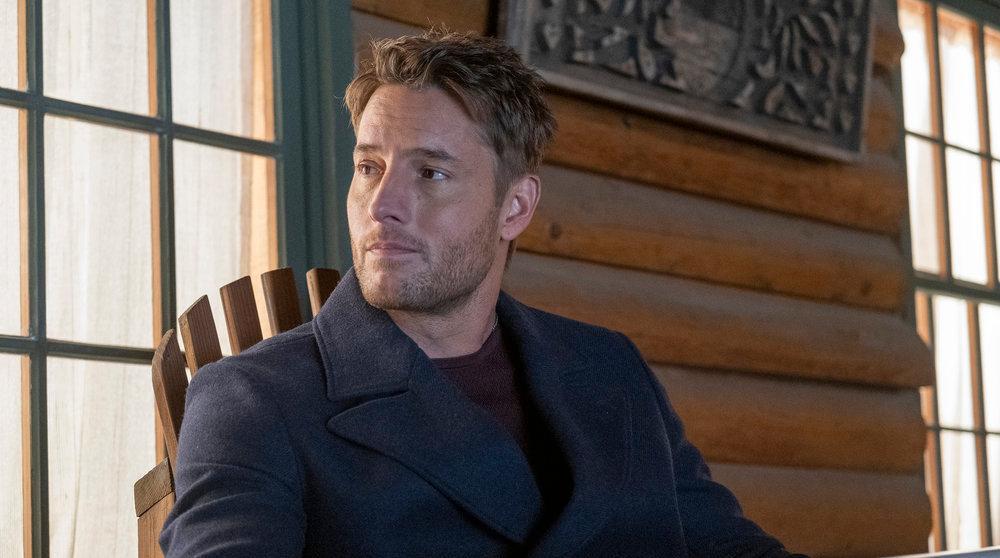 Spoiler alert: This article contains spoilers for those who aren't caught up on Season 6 of This Is Us.
Although every season of This Is Us teases several significant mysteries, one of the biggest in the show's six-year tenure has been the identity of Kevin Pearson's (Justin Hartley) soon-to-be wife.
Article continues below advertisement
Throughout the fourth season, a glimpse one year into the future revealed that Kevin had a pregnant fiancée. The only problem was that the character was perpetually single throughout most of the season.
Later, we learned the identity of Kevin's baby mama, Madison (Caitlin Thompson), but the Season 5 finale disclosed that she's not his wife. So, who is? Well, Season 6, Episode 14, titled "The Night Before the Wedding," officially solves the mystery.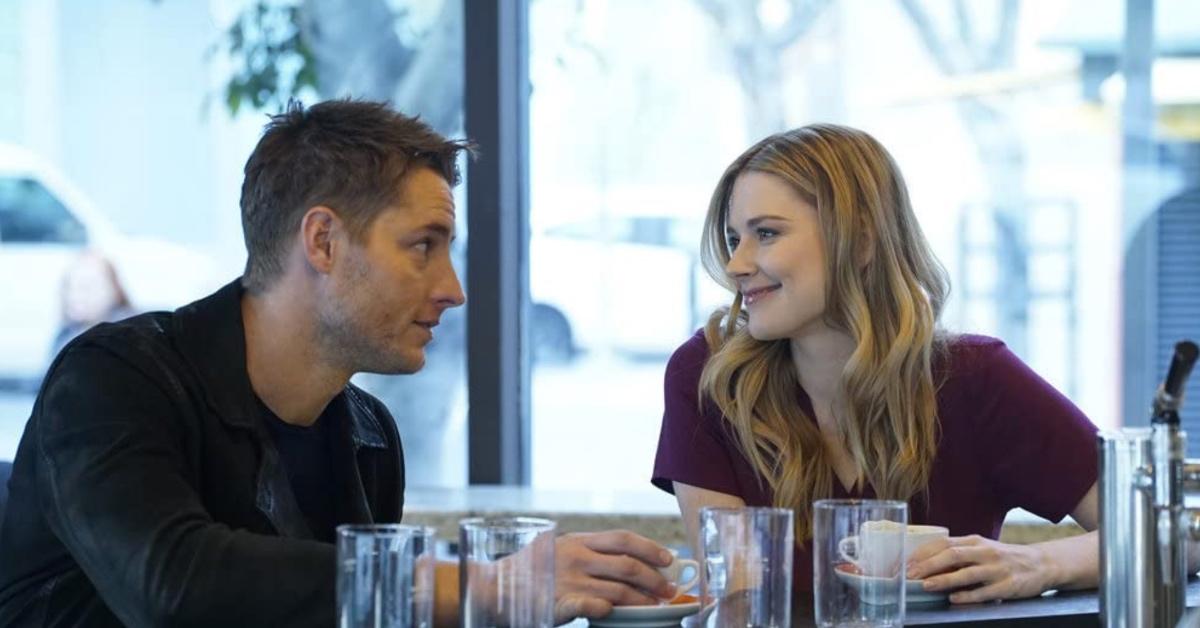 Article continues below advertisement
Who does Kevin end up with on 'This Is Us'?
There's officially love in the air! The 14th episode in Season 6 — which aired on April 26 — centers on Kevin and the rapid developments taking place in his love life on the day of Kate's (Chrissy Metz) wedding to Phillip (Chris Geere).
The hour begins with Kevin and Sophie's (Alexandra Breckenridge) antsy reunion. Rebecca (Mandy Moore) gives Sophie a warm welcome, thinking she and Kevin are still together. Could her slip-up foreshadow something between the two?
Kevin and Sophie bump into each other once again near the reception desk. Sophie anxiously confides in him, revealing that she doesn't have an appropriate outfit to wear because her luggage fell victim to the airplane company. Kevin saves the day.
Article continues below advertisement
Cut to: an envy-inducing sequence capturing the former couple's glorious shenanigans around town, which officially kick off with a brief visit to the dry cleaners. Sophie looks through the pile of clothes ruthlessly abandoned by their former owners, choosing a beautiful green dress that fits like a glove.
Article continues below advertisement
Later on, they take a walk across a vineyard. By then, they have moved past the superficialities, discussing the most important developments taking place in their lives. Sophie tells Kevin that she is a divorcée now, prompting a polite, not too upfront response.
In the same episode, Sophie and Kevin share an elevator ride, which is bound to make you forget the longing-filled, gaze-y joy of the elevator ride scenes in Nicolas Winding Refn's Drive. (Seriously, Ryan Gosling gazed in the movie.)
But just as team Sophie is about to let out a collective sigh of relief — wedding singer, who? — things go sour.
Kevin gleefully tells Sophie her hair smells the same. Worried Kevin is too fond of the nostalgia-inducing aspects of their relationship to see her for who she is in the present, Sophie decides to leave. Talk about a punch in the gut.
Article continues below advertisement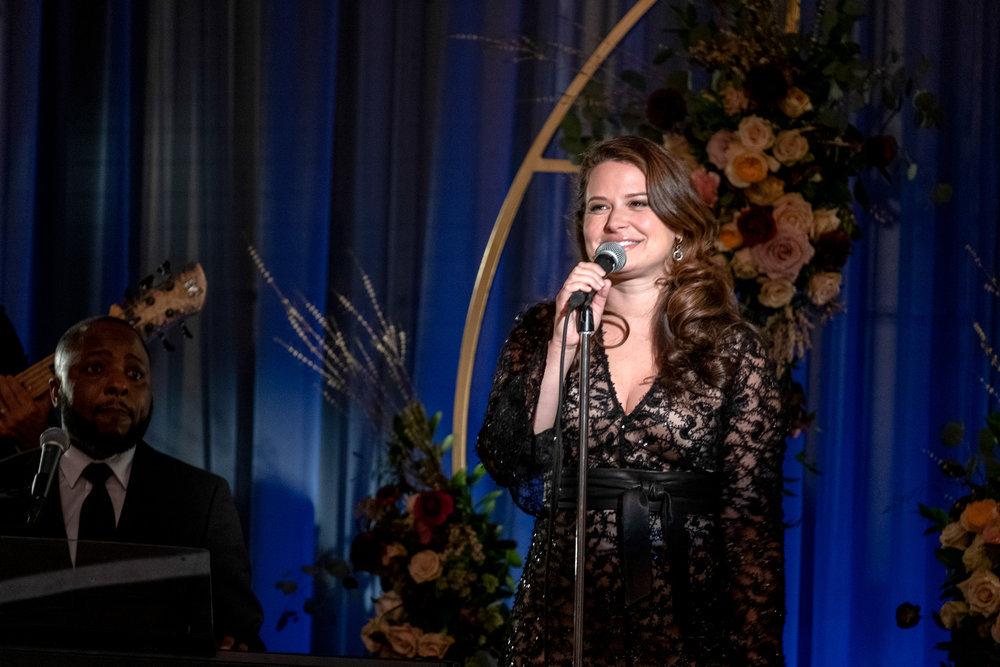 Arielle, the wedding singer, gifts Kevin the much-rumored napkin later uncovered in his bedroom.
Kevin briefly chats with Arielle (Katie Lowes), who orders him his favorite drink and gifts him what Kevin will later describe as "napkin poetry." She writes a song about Kevin based on the observations harvested throughout the day.
The step could, arguably, be described as a feminist spin on troubadour poetry. And, much like in the case of troubadours and their muses, things don't go much further between Arielle and Kevin.
Article continues below advertisement
In the same 'This Is Us' episode, Kevin also helps Cassidy unzip her dress.
Cassidy (Jennifer Morrison) appears in front of Kevin's room in dire need of some help with a fashion-related issue, as she is struggling to get out of her dress. Kevin volunteers to help. The two proceed to reflect on their relationship, with Cassidy reminding Kevin that they aren't good for each other. They settle for friendship.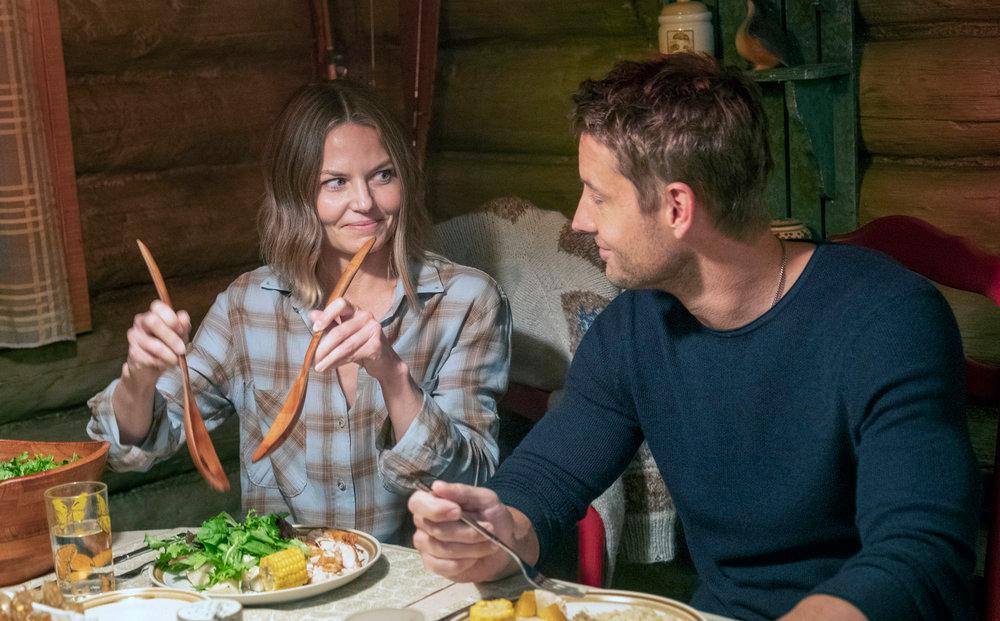 Article continues below advertisement
But Kevin doesn't end up alone by the end of the 'This Is Us' episode.
Kevin and Sophie talk it out after Kate and Phillip's wedding ceremony. Having sought counsel from various Pearsons, they independently arrive at the conclusion that they want to be together, and they want to try now.
Sophie delivers a moving monologue, telling Kevin he grew into the man she knew he always had in him. In response, Kevin shows her the Valentine's card he wrote to her on her first day of elementary school. As he says, he has kept it on his person at all times since he first laid eyes on her. As such, Kevin's search for the one ends.
Kevin and Sophie are still very much together by the series finale, too.