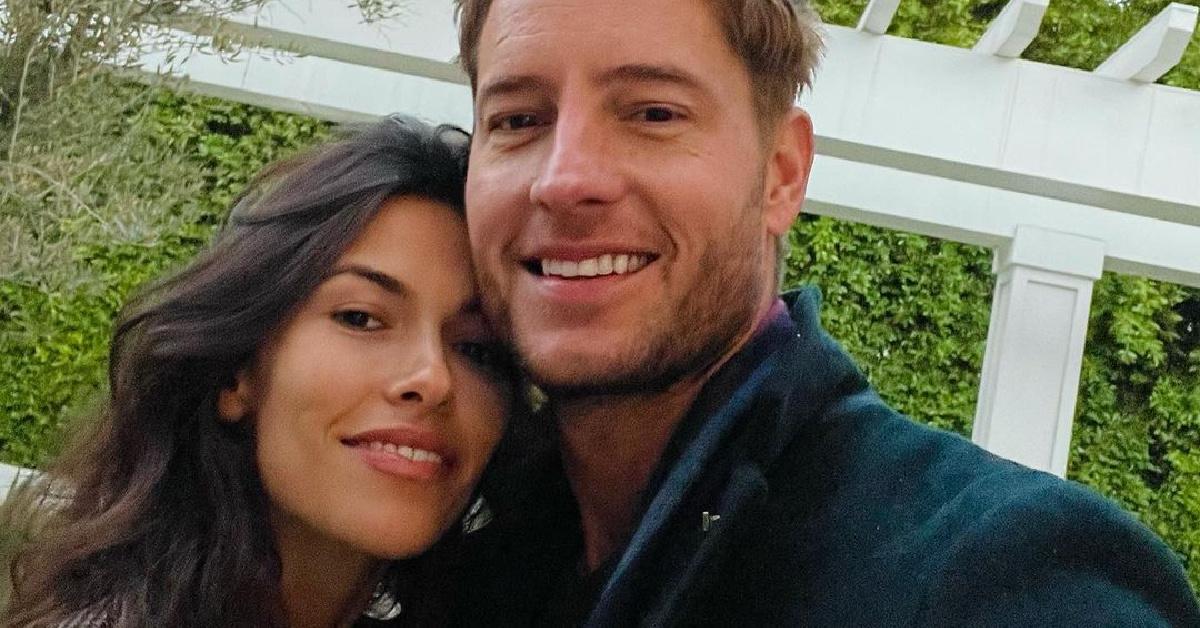 'This Is Us' Star Justin Hartley and Sofia Pernas Are Married!
After Selling Sunset's Chrishell Stause learned that her husband Justin Hartley was divorcing her on TMZ in November of 2019, the This Is Us star soon found himself a new lady to spend the rest of the lockdown with — and now, it looks like he plans to spend the rest of his life with her, too! Justin and Sofia Pernas made their relationship official by appearing on the red carpet together at the 2021 MTV Movie and TV Awards. Shortly after that, the world found out that they are actually married!
Article continues below advertisement
(Though this is a brief digression before we dive into the subject of Justin's new wife, we find the need to share with our readers that Selling Sunset's Chrishell — born Terrina Chishell Stause —has the most amazingly mind-boggling namesake — and was named Chrishell because her mother went into labor at a Shell gas station and her attendant's name was Chris. OK, now that that's out in the open, we move on.)
So, who is Sofia Pernas, how do she and Justin know each other, and is she also an actress? Keep reading for some juicy celebrity goss.
Article continues below advertisement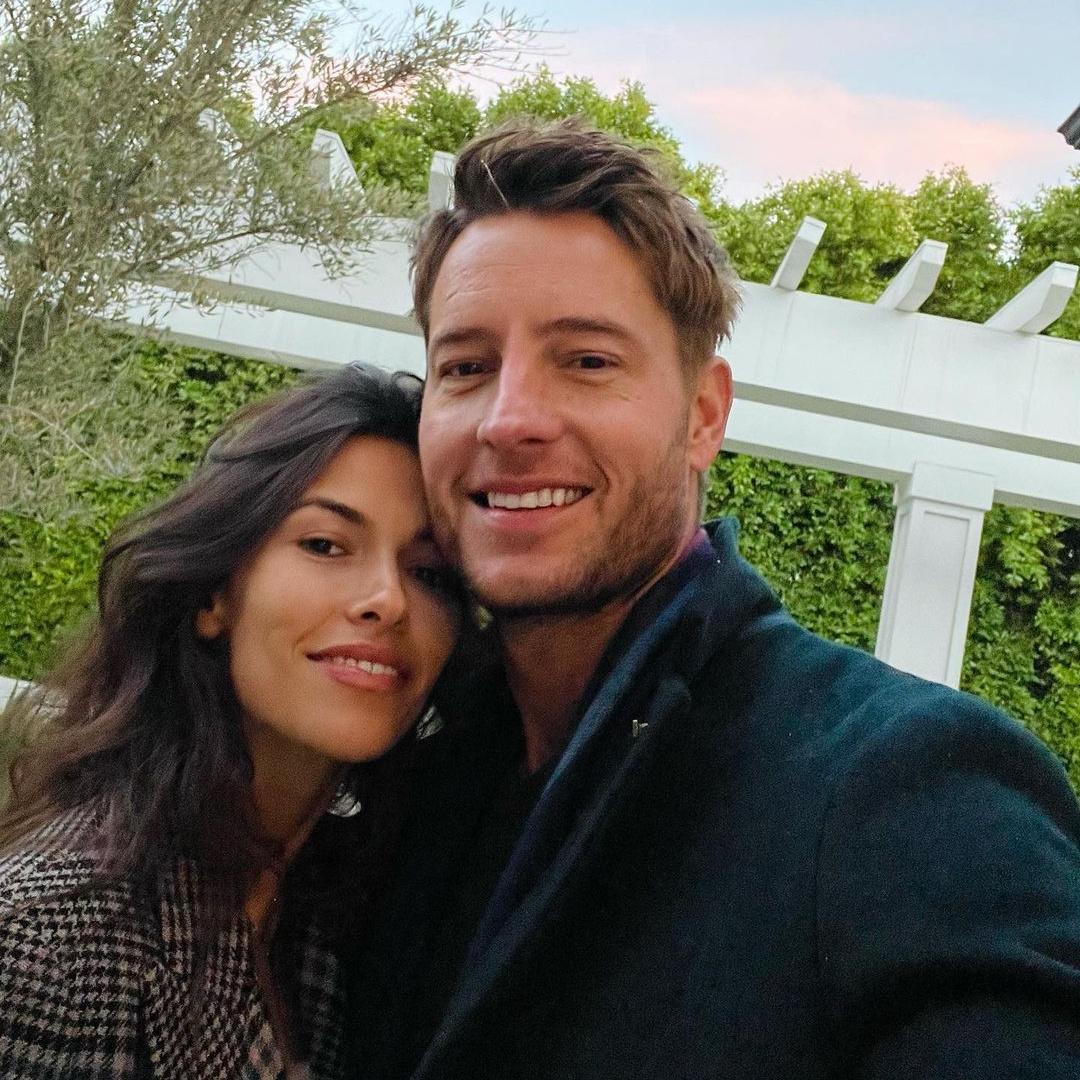 Who is Justin Hartley's new girlfriend? First of all, she's actually his wife!
Back in December of 2020, Justin was embroiled in a messy divorce, one that his ex-wife found out about after TMZ published the filing. In the filing, Justin wrote that he and Chrishell had separated on July 8, 2019, which turned out to be news to Chrishell, who thought they were together "right up until the day he filed," in late November of 2019. Yikes.
Article continues below advertisement
The drama didn't stop Justin from being photographed by paparazzi while kissing someone new, specifically someone who was seen dropping him off and picking him up from the Southern California Orthopedic Institute in Los Angeles.
Article continues below advertisement
The gorgeous woman in the driver's seat was identified as a former co-star of Justin's, namely The Young and the Restless's Sofia Pernas. What's more: The two played love interests on the soap opera — Justin played Adam Newman, and Sofia played his flame Marisa Sierras — and it seemed like the sparks between the two might have blurred the lines between TV and reality.
Article continues below advertisement
After initially getting photographed together in May of 2020, the duo proved that their chemistry was more than summer love, as they started making public appearances with one another on the red carpet. Most recently they were seen cuddling up to one another in front of photographers at the 2021 MTV Movie & TV Awards.
What wasn't lost on folks who carefully scrutinized the pictures of Justin and Sofia is that the This Is Us star was rocking a gold band on his ring finger, to boot. Sure enough, People confirmed shortly after the award show that Justin and Sofia are not just dating — they're married!
Article continues below advertisement
According to People's source, the pair "recently" tied the knot. They were actually spotted wearing rings on their left hands back in early May of 2021, which initially sparked rumors of their private marriage. And what do you know? The rumors are true!
Article continues below advertisement
Chrishell and Sofia are (or were?) actually friends.
It's absolutely reasonable to imagine that the world of soap opera actors is small and intimate, but we didn't really expect to learn that Sofia and Chrishell were friends (at one point in time, at least).
It appears that all three parties involved in this triangle worked on The Young and the Restless in 2016 and that Sofia and Chrishell remained friends after shooting.
Article continues below advertisement
From the looks of Instagram, the two have frequently commented, complimented, and praised each other on social. In a Valentine's Day post Justin once wrote to Chrishell, Sofia seemed to celebrate their coupledom, commenting, "Yes!!!"
Sofia and Chrishell have also been known to commend each other's appearance and fashion choices. "Your dress!!! LOVE," commented Sofia on a photo of Justin and Chrishell together on IG. For her part, Chrishell wished a "Happy birthdayyyyyyyyyyyyy!!!!" to Sofia, who she calls "the absolute CUTEST!!!!!"
Now, it's Justin and Sofia who are posting cute couples stuff on social media.
Article continues below advertisement
Aside from her role as Marisa in The Young and the Restless, the absolutely stunning 30-year-old Moroccan-Spanish actress has taken on roles in Blood and Treasure, Jane the Virgin, Age of the Dragons, Indigenous, NCIS, and most recently, a Disney Plus film called Secret Society of Second Born Royals.
Article continues below advertisement
Chrishell may have been blindsided by her high-profile divorce, telling People in October of 2019, "I feel like anybody would be heartbroken to see how quickly or easily you are replaced; of course that's going to sting." She recently dated DWTS pro Keo Motsepe, but the two broke up in March 2021. As for Justin, it looks like he has a pattern of romancing his former soap opera co-stars.
Now we just really can't wait for the next season of Selling Sunset. Will Chrishell address her connection to Justin's new wife or share the details of her erstwhile romance with Keo?
Either way, we wish everyone involved here the best!