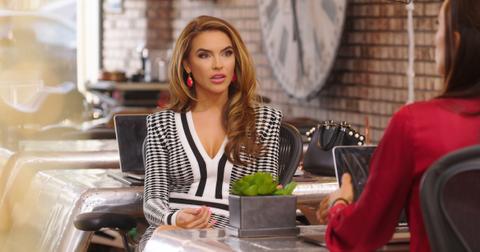 Justin Hartley Has Moved on — Has 'Selling Sunset' Star Chrishell Stause?
By Pippa Raga

Updated
Article continues below advertisement
In a recent episode, the gorgeous realtor revealed that she was completely "blindsided" when This Is Us actor Justin Hartley filed for divorce. "I found out because he text[ed] me that we were filed," she said tearfully in the series. "45 minutes later, the world knew."
So, is Chrishell dating anyone now? Keep reading.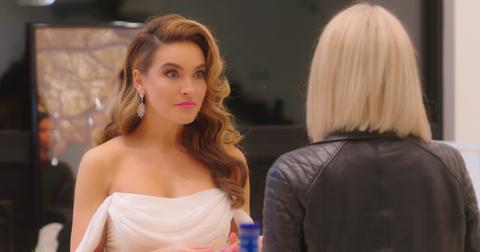 Article continues below advertisement
Justin Hartley is "irritated" at how his personal life is being discussed on 'Selling Sunset.'
Justin Hartley is "irritated" at how his ex-wife has been dishing about their personal life. According to Us Weekly, Justin "has not watched the episodes but has been alerted to what is said" regarding how Chrishell took the breakup.
"He's irritated that she's airing their private information publicly and knows there is more to the story that is being told," the source who spoke to Us Weekly said. "His close friends and family know what really happened, as does Chrishell, so ultimately it's her choice of what is put out there."
Article continues below advertisement
Chrishell said on air that her marriage ended in a "crazy way," and confessed to still being confused about what went wrong. "I know people are saying we were only married two years, but it's like, we were together for six years," she said. "In a fight, that's his go-to, you know? Like, 'I'm out, I'm out'. I hate that kind of impulsive stuff, but I always just thought, you know, that's just an issue that we work through it."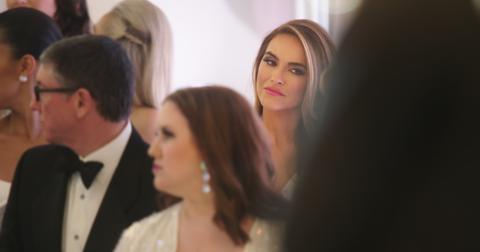 Article continues below advertisement
In another confessional on the series, Chrishell claimed that "outer elements have reared their ugly head and inserted themselves into our relationship," which many fans took as a reference to Justin's newfound public fame with This Is Us.
Is Chrishell Stause from 'Selling Sunset' dating anyone these days?
While Justin has been out and about town with his new girlfriend, former Young and the Restless co-star Sofia Pernas, who has actually worked with both Justin and Chrishell before, it seems like Chrishell is taking some time alone to embrace the single life and ground herself after a tumultuous couple of years.
Article continues below advertisement
In an interview with Access, Chrishell said that while she's single, her Instagram DMs were on fire. "Instagram DMs seem to be a popular thing that I didn't know about .... it's a fun fact that I'm learning now," she said, suggesting that she's been in high demand since fans learned of her separation.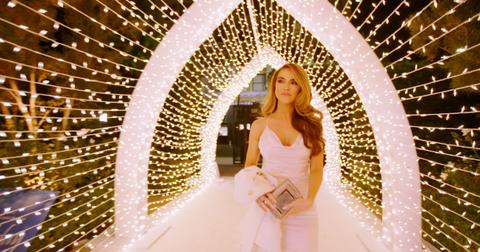 Article continues below advertisement
And while Chrishell's marriage with the This Is Us star might have fallen apart irreconcilably, the Selling Sunset personality says she's still open to dating in Hollywood circles. Or at least, her celebrity crush is Brad Pitt, she revealed in July 8's episode of RealiTea With Derek Z. "And we know he's single, so there you go," she added. "It's so cliché, but it's a cliché for a reason."
If Chrishell seems unusually shaken in Season 3, that's because news of her split broke about a month into filming the latest season. "This is still new for me trying to adjust to such an uncomfortable thing but unfortunately yes, the cameras were there," she told Entertainment Tonight following the premiere of Season 2.
"It's not a comfortable thing to live in front of everyone. If I'm being 100 percent honest with you, it's friggin' awkward," Chrishell continued. "They were there and some of it is going to be shown and I'm dreading that."
Seasons 1 through 3 of Selling Sunset are now streaming on Netflix.