'Selling Sunset' Star Chrishell Stause Almost Took Legal Action Against Co-Star Christine Quinn
'Selling Sunset' stars Christine Quinn and Chrishell Stause have never been friends. We recapped their drama over the past few years. What did Christine do?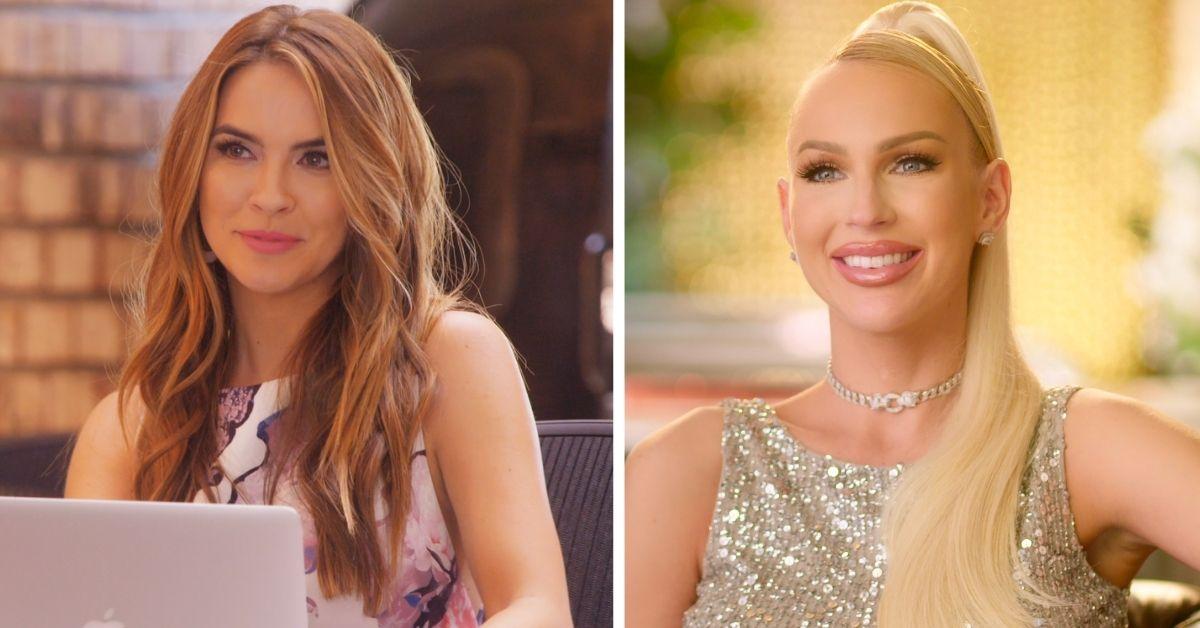 Article continues below advertisement
Now, as we wait for Season 5 to drop, we've learned that Chrishell actually had to threaten legal action against Christine behind the scenes. Yikes, while we knew things were bad, we didn't think they were that bad! What did Christine do to warrant a lawsuit?
Confused about all the drama? No worries. Keep scrolling to review everything we know about Christine Quinn and Chrishell Stause's beyond-repair relationship.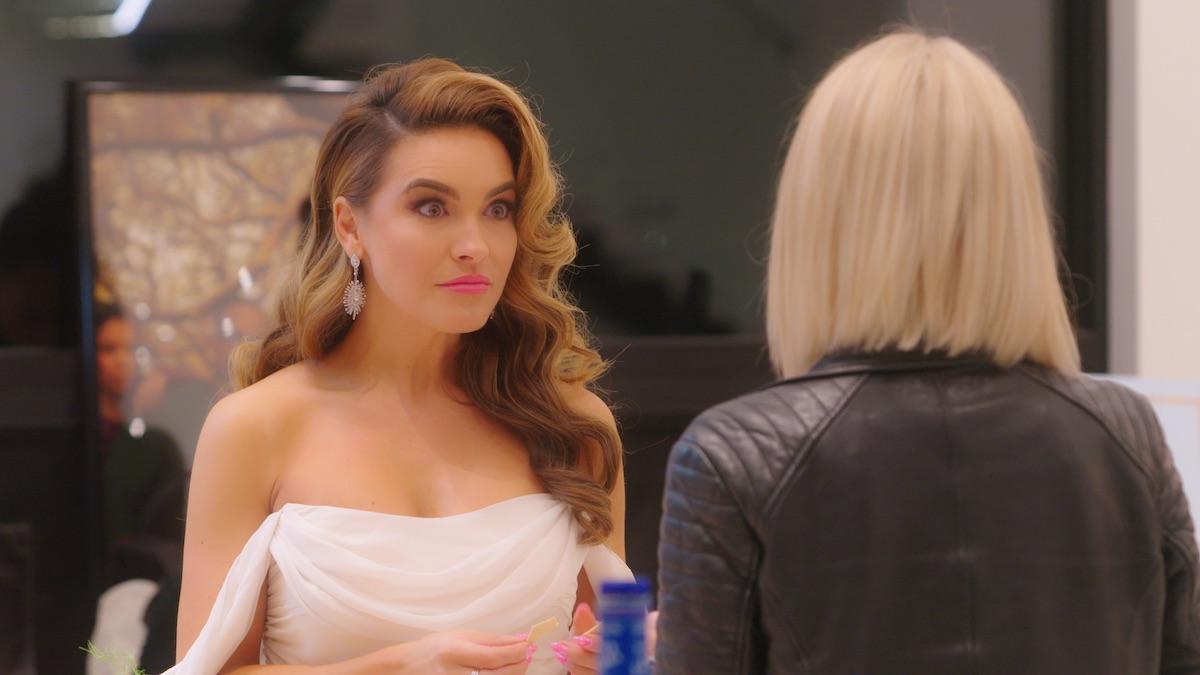 Article continues below advertisement
Chrishell Stause almost took legal action against Christine Quinn for planting a fake story about her.
If you watched Selling Sunset Season 4, you may have noticed that Chrishell and Christine barely spoke to one another. Instead, the latest season focused on Christine's drama with some of the other agents like Emma Hernan and former bestie Mary Fitzgerald.
But you could definitely tell that things were extremely tense between Chrishell and Christine. In a December 2021 interview with Vulture, Chrishell explains why that was. As it turns out, Christine had started talking to the press about her during the show's filming hiatus, and apparently, not everything she said was truthful.
Article continues below advertisement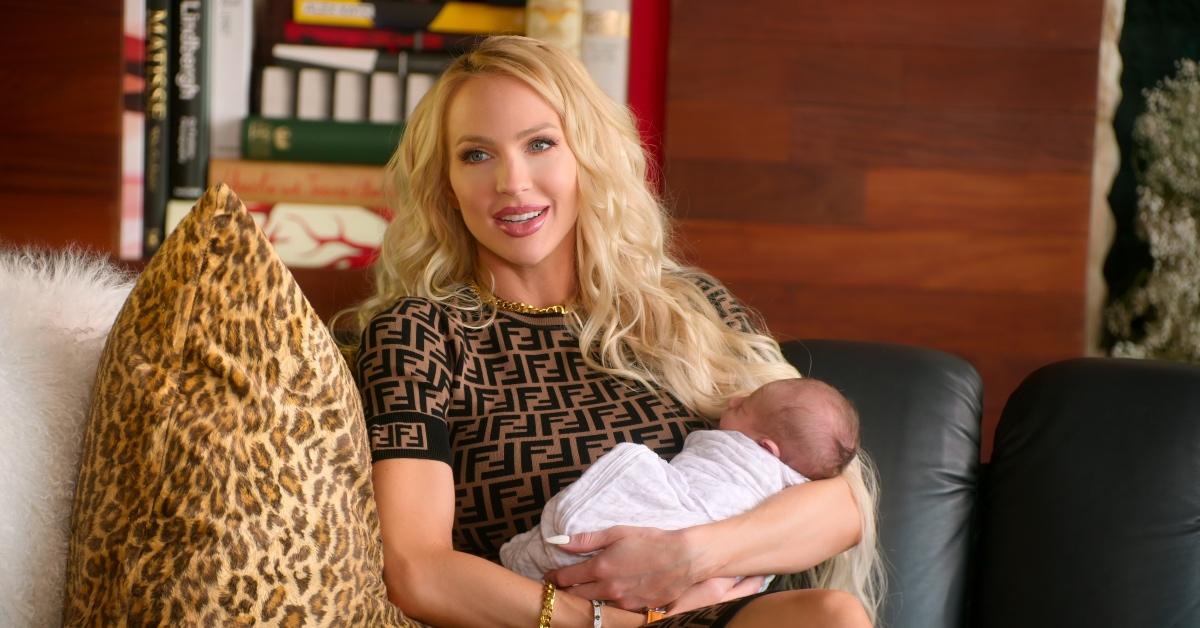 "She tried to plant a false story when I was going through my divorce and I had to have both sides confirm that it wasn't true and then threaten legal action," Chrishell told the outlet. "And this was right after my mom died. It was a lot on my plate and kicking someone while they're down and trying to spread a rumor that I was hooking up with someone. Both parties knew that is not what happened."
Article continues below advertisement
The soap opera star continued: "They had to pull it, but to try and even put that out there at a time where everybody was wondering what happened and I lost my mom — to me that's so below the belt."
In fact, Chrishell revealed that she had to spend thousands of dollars in legal fees just to put Christine's rumors to rest. But unfortunately, Christine only had more up her sleeve.
"She did it again recently, trying to say that me and Jason [Oppenheim] were happening before, and it's just not true. You can understand how that really could take someone down and ruin them when everyone on the internet is trying to figure out what happened. She takes it as an opportunity to fill in some blanks that were blatantly untrue. It was many steps too far for me," Chrishell said.
Article continues below advertisement
While fans have previously doubted Chrishell and Jason's relationship, co-star Maya Vander confirmed to Distractify that their romance is very real and not at all a publicity stunt. But when Christine previously spoke on their relationship with E!'s Daily Pop, she gave an answer that suggested that the Kentucky native was dating Jason for the wrong reasons.
Article continues below advertisement
"I think it's a very interesting thing," she said. "I think it works for them. I think it's very advantageous too. I mean, s--t, maybe that's why I'm so bad at real estate. Maybe I'm doing it all wrong!"
Christine Quinn called Justin Hartley an "absolute doll" following his divorce from Chrishell Stause.
While Chrishell was able to squash some rumors before they went to press, Christine still managed to speak with Page Six about Justin Hartley.
"We all just thought maybe they were having communication problems for a while. We heard that they were in therapy, so obviously there were some issues going on with them ... I hung out with him many times and he was an absolute doll," she said following Chrishell's divorce, adding that he was "nothing but nice and supportive."
Article continues below advertisement
Soon after Christine made that comment, Chrishell took to Twitter to refute it, writing that Christine had "absolutely zero knowledge" about her divorce and that "anything from her is either a complete lie or total conjecture on her part."
Chrishell also commented on how "frustrating and unfortunate" it was that Christine had used her personal painful situation to get media attention.
Article continues below advertisement
When did Chrishell Stause and Christine Quinn start hating each other?
Now that we're all caught up on the most recent beef, let's go back in time even further. The beginning of Christine and Chrishell's feud dates back to a pool party shown in Season 1. In this episode, Christine confronted Chrishell about being unable to own up to comments that she had made doubting Mary Fitzgerald's relationship with Romain Bonnet.
Article continues below advertisement
After the party, Christine revealed on an episode of the podcast Not Skinny But Not Fat with Amanda Hirsch that Chrishell had blocked her phone number as well as her account on Twitter and Instagram. To this day, the ladies still do not follow each other.
Furthermore, it was clear that Christine and Chrishell would never become friends by Season 2. In one episode, Christine threw a party at an open house and boldly named one of the mixed drinks "Chrishell Two-Faced Tonic."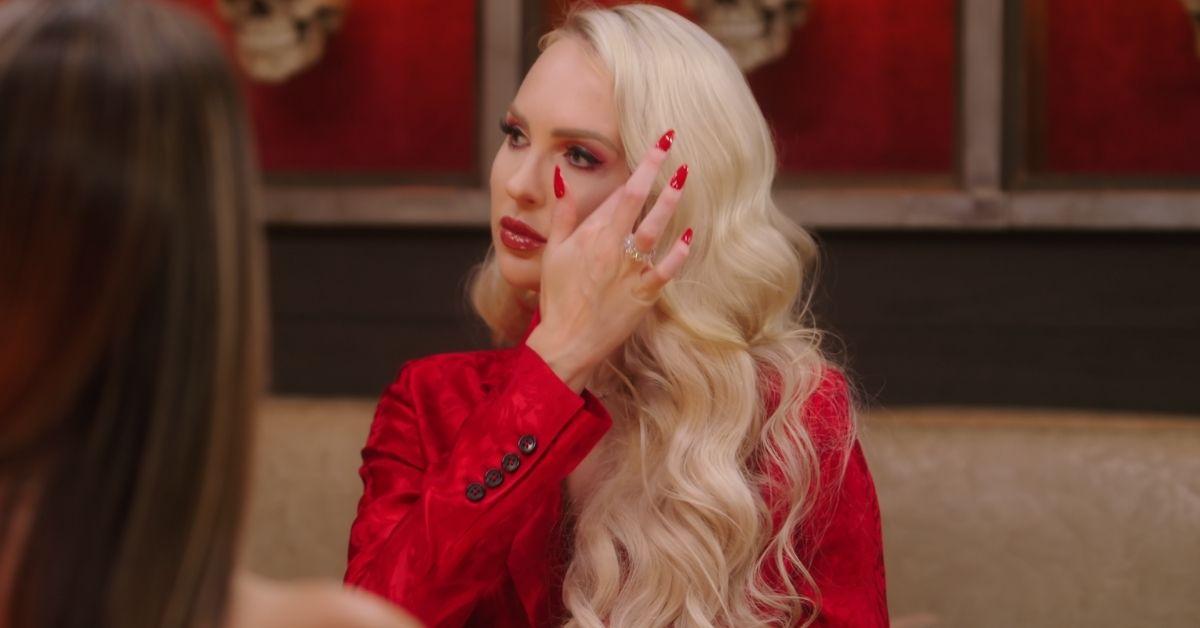 Well, here's to hoping we'll see more onscreen Christine and Chrishell drama in Season 5. But in the meantime, Seasons 1 through 4 of Selling Sunset are currently streaming on Netflix.