Maya Vander Teases the "Big Storyline" for 'Selling Sunset' Season 5 (EXCLUSIVE)
Season 5 of the Netflix real estate series 'Selling Sunset' has already filmed, and star Maya Vander spoke with 'Distractify' about what fans can expect.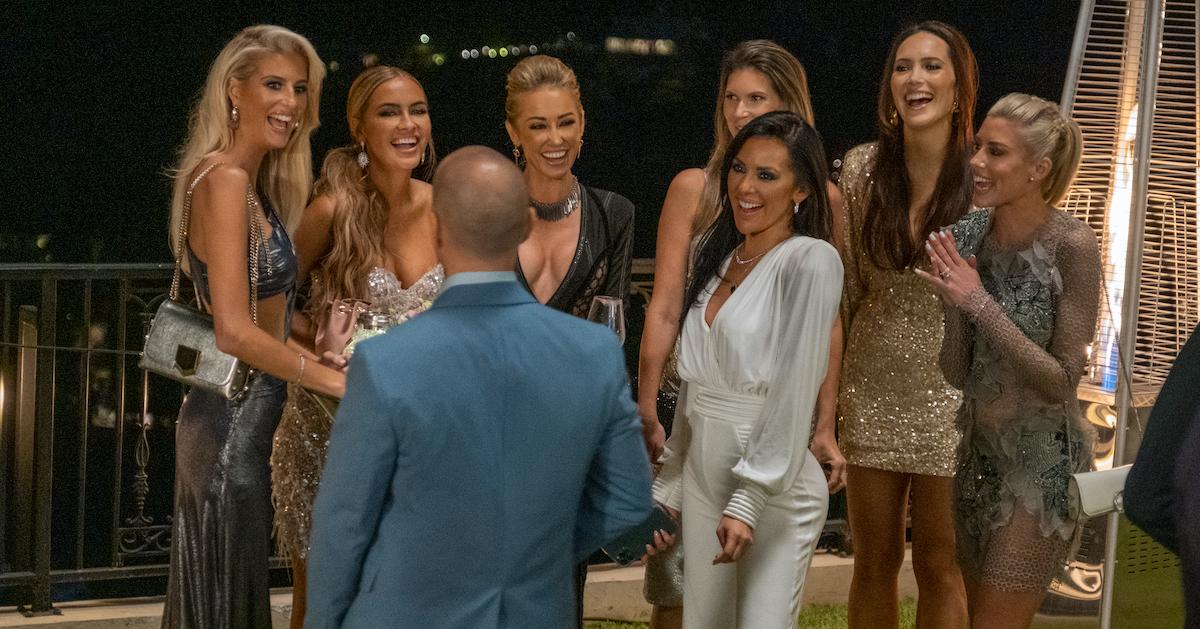 Since Selling Sunset debuted in 2019, Netflix subscribers have been enthralled with the epic real estate listings, the intense drama, and the unexpected relationships featured in front of the cameras. The reality series follows a group of agents at The Oppenheim Group, a preeminent brokerage in Los Angeles.
The first four seasons chronicled notable storylines like Mary Fitzgerald's wedding to Romain Bonnet, Chrishell Stause's divorce from This Is Us actor Justin Hartley, and Christine Quinn's disagreements with various other members of the cast.
Article continues below advertisement
The fourth season premiered on the streamer in November 2021 and, upon completing the 10-episode season, viewers were relieved to learn that the show had already been renewed.
Selling Sunset cast member and expert real estate agent Maya Vander spoke exclusively with Distractify about what fans can expect to see in Season 5 — from Heather El Moussa's wedding to more Christine drama to the development of Chrishell's relationship with broker Jason Oppenheim.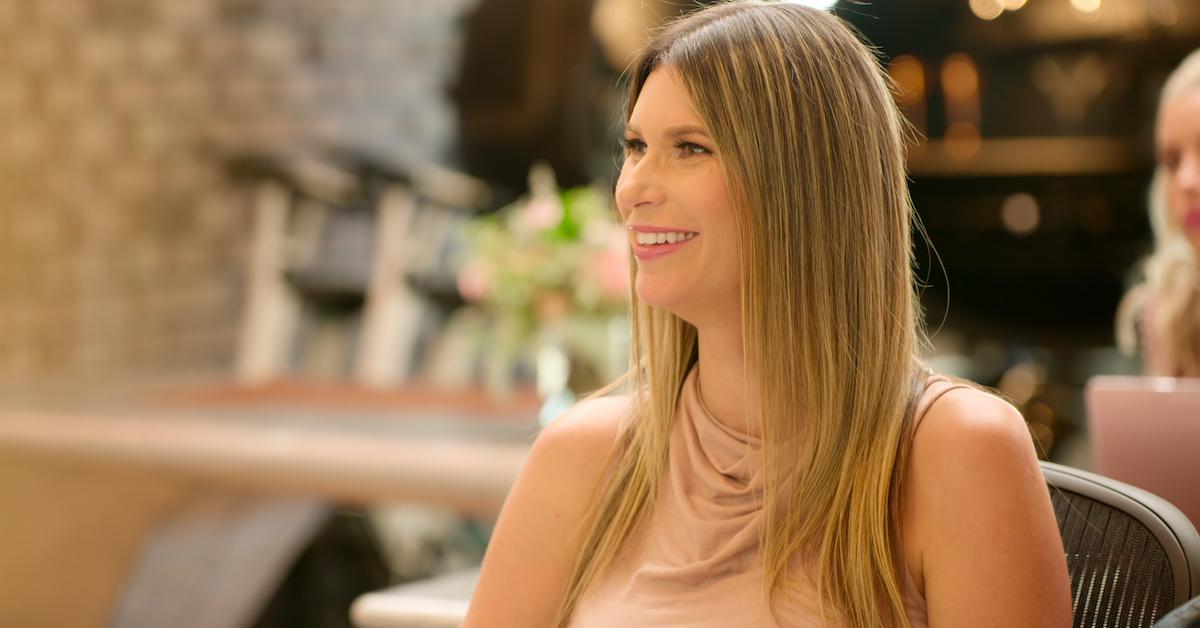 Article continues below advertisement
Maya Vander dished on what viewers can expect to see in 'Selling Sunset' Season 5.
Before Season 4 came out, fans learned on social media that Chrishell and Jason were dating. The news surprised a lot of fans because Jason previously dated Chrishell's Selling Sunset bestie (and co-worker), Mary Fitzgerald.
While viewers hoped that they'd get to see how Chrishell and Jason got together, their romance was not featured on Season 4 — though the two shared many lingering glances in the office during filming. Instead, the drama largely centered around Christine's past involvement with agent Peter Cornell, who was once engaged to Season 4 addition Emma Hernan.
Article continues below advertisement
Maya confirmed that the relationship between the broker twin and the DWTS alum would be a "big storyline" on the upcoming fifth season.
She also said that she found out that the two were an official item on social media as well.
"In Season 4, when we filmed, we really didn't know," Maya shared with Distractify. "I had a little feeling, but nothing was confirmed."
Chrishell and Jason's internet-breaking Instagram confirmation arrived during a brief filming hiatus.
"We had a break between Seasons 4 and 5, so I had tons of questions to ask. I was just curious," the Miami-based agent said about what it was like in the office once the news was made public. "They are very happy together and, no, it's not a PR stunt."
Article continues below advertisement
In addition to finding out about Jason and Chrishell's romance on Instagram ahead of Season 4, fans also got a glimpse at Heather Rae El Moussa (née Young) and Tarek El Moussa's October nuptials on social media. Several Selling Sunset stars shared posts from the lavish day, though it does not appear that Christine was in attendance.
Maya noted that Heather's wedding and the events leading up to it would be major components of Season 5 as well.
Article continues below advertisement
Though the controversy surrounding Christine's alleged past engagement to Peter is largely in the rearview mirror, the How to Be a Boss B---h author is still essential to the conflict in the next season.
"It's going to be less about the Christine engagement thing, [but] it's still stuff around her," Maya said about the friction in the fifth season. "Love or hate Christine, she does provide the drama in our show."
The expectant mom of three shared that she will showcase some of her listings again in Season 5, and that viewers also get to know more about Emma and Vanessa as well.
Article continues below advertisement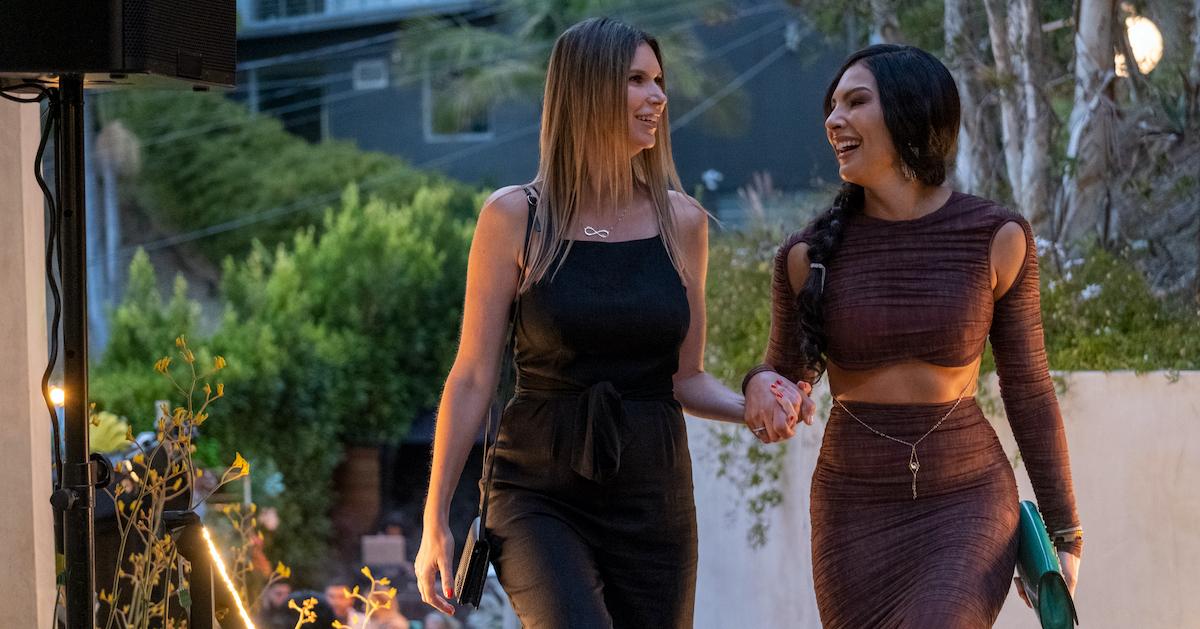 When will Season 5 of 'Selling Sunset' come out on Netflix?
Though Netflix did renew the unscripted series for two seasons at once, the streaming service has yet to officially share when Season 5 will premiere.
Selling Sunset will likely return at some point in 2022. Until a formal release date is shared, fans can tune in to one Selling Sunset spin-off show, Selling Tampa.
Season 1 of the Florida series will drop on Dec. 15.
The first four seasons of Selling Sunset are available to stream on Netflix now.