'Selling Sunset' Stars Mary Fitzgerald and Romain Bonnet's Relationship May Be on the Rocks
In 'Selling Sunset' Season 4, Mary Fitzgerald and Romain Bonnet were on different pages regarding finances. They were still married when filming wrapped, but has that changed?
Article continues below advertisement
Fortunately, the real estate pro and model were able to work out their issues and ended up tying the knot during Season 2. But in Season 3, they clashed again over the possibility of starting a family. And in Season 4, they butted heads over finances.
Now that Season 6 is in full swing, some fans wondering: Are Mary Fitzgerald and Romain Bonnet still together? Keep reading to find out.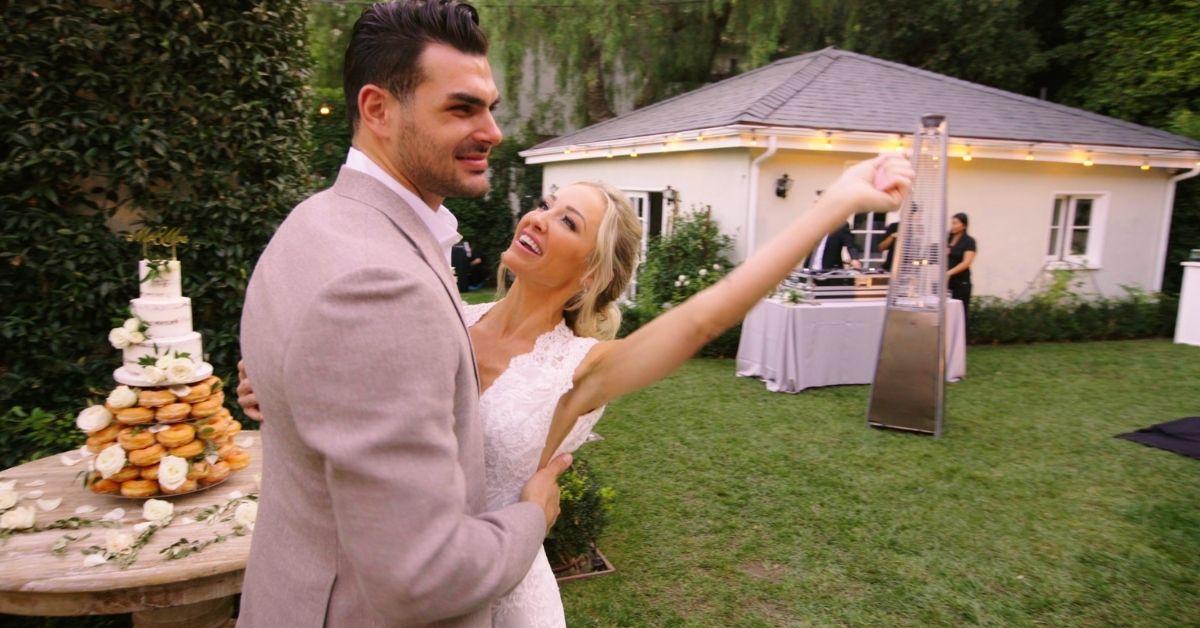 Article continues below advertisement
Are Mary Fitzgerald and Romain Bonnet still together?
Yes, it appears that Mary Fitzgerald and Romain Bonnet are still together, and in fact, are trying to have a baby.
In Episode 7 of Season 6, she reveals the couple is working on starting a family together.
"I'm not going to be drinking as much because since everything's been so crazy with the embryo freezing and trying to find time to do it, and the stress levels and everything."
Mary goes on to say, "Romain and I have decided to just put that off and just go straight for trying to get pregnant now. We're not waiting anymore, we're doing it now."
Article continues below advertisement
What relationship problems were Mary Fitzgerald and Romain Bonnet having previously?
Before Mary's most recent declaration about kids, she and Romain had never appeared to be on the same page about having children. This became a major conflict in Season 3 when Mary debated whether or not she should freeze her eggs since she was getting older and didn't want to miss the opportunity to have more kids.
Article continues below advertisement
As a refresher, she is currently a mom to son Austin. In Season 4, Mary revisits the topic and confirms that she did end up freezing her eggs, but it's still unclear whether she started a new cycle or is moving forward with an embryo transfer.
A photo Romain shared just after the Season 6 premiere on Netflix has some fans wondering if Mary is already pregnant.
Article continues below advertisement
Meanwhile, in the past, the couple also sparred over their home and finances. Mary, who is one of the top selling agents at The Oppenheim Group, makes more money than Romain. While she isn't bothered by this gap in income, he is.
During a previous dinner outing, Mary floated the idea of moving to a new home. She explained that the market was heating up and if they didn't act quickly, they might miss out on their dream home.
Article continues below advertisement
While she seemed comfortable with putting down money immediately, Romain did not. He explained that he wanted to be able to contribute at least 50 percent but was not financially in a place to do so.
Mary later vented to co-star Amanza Smith about their dilemma. Ultimately, Mary hoped that if she found a good home for them and showed it to Romain, he would fall in love with it, change his mind, and let her cover it.
Article continues below advertisement
Mary Fitzgerald and Romain Bonnet have been dishonest about their relationship in the past, so it's possible that they're hiding something again.
During Season 2 of Selling Sunset, viewers watched as the couple tied the knot in October 2019 during a lavish ceremony. However, when TMZ obtained copies of their marriage license and certificate, the dates didn't match up.
Article continues below advertisement
As it turns out, the pair had legally gotten married on March 9, 2018, at the Ventura Courthouse in California — which was 19 months before they said "I do" on TV. Viewers were led to believe that the wedding seen on Selling Sunset was their one and only.
Not to mention, their courthouse wedding was also three months prior to the beginning of filming for Season 1 of Selling Sunset — which means they were already technically married when Romain popped the question to Mary on the series.
Article continues below advertisement
A representative for Mary confirmed to People at the time that they did have a civil union before the show began filming but chose not to tell any of their friends or family as they were still trying to see if their relationship would work.
"In their minds, they weren't properly married until the wedding that was filmed during the show," the representative asserted.
While that logic does make sense, it's still a little shady that they staged an engagement for the series after having been married for months.
If they hid that, who knows what else they could be covering up about their relationship?