Fans Are Curious About 'Selling Sunset' Star Davina Potratz's Ex-Husband
What happened with Davina Potratz's ex-husband on 'Selling Sunset'? Season 4 of the show just revealed some very intense details about the man.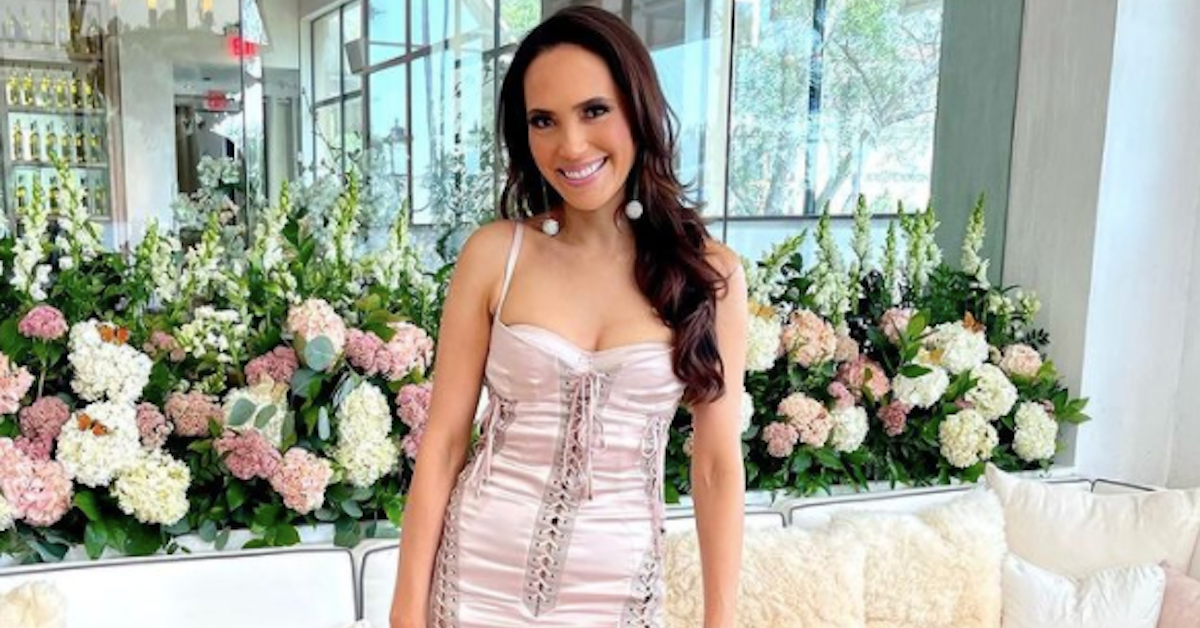 During the first three seasons of Selling Sunset, it was obvious that Davina Potratz was not considered a fan favorite. Some of the office drama she was embroiled in got in the way of her likability. Now that Season 4 has rolled around on Netflix, she's emerged as a brand-new, super high-vibrational woman who's turned over a new leaf.
Article continues below advertisement
It's easy to be a fan of Davina in Season 4 because of her trendy outfits, charming demeanor, and friendly approach to everyone around her. It's clear she's being genuinely sweet this time around.
Details about her past divorce were revealed for the first time in the fourth season, causing fans to ask questions. Here's what we know about Davina's ex-husband.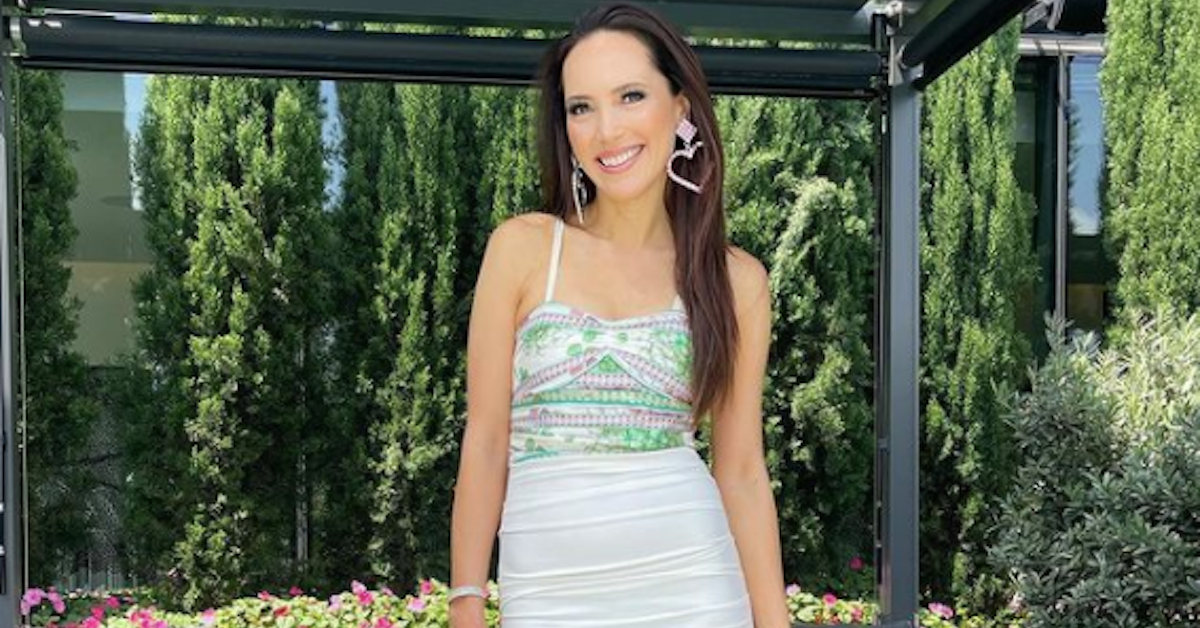 Article continues below advertisement
What happened with Davina Potratz's ex-husband on 'Selling Sunset'?
Based on what was revealed in Season 4 of Selling Sunset, Davina was once married to a man who cheated on her. According to Maya Vander who was describing the details to Chrishell Stause, Davina's marriage ended in divorce. Chrishell was pretty shocked to hear that Davina had been cheated on before, since Chrishell's divorce from Justin Hartley was also rumored to have been due to his alleged infidelity.
The name of Davina's ex-husband has not been revealed yet and his identity is currently unknown to the public. Facts about exactly who he is, what his profession is, or anything else about him aren't readily available. What we know for sure is that their divorce ultimately stemmed from his decision to cheat on her.
Article continues below advertisement
Has Davina been romantically linked to anyone else?
For at least four years, Davina was in a long-term relationship with a man named Alex. There used to be several adorable pictures of the couple posted to her Instagram, but they've since all been deleted. He keeps his Instagram profile private so it's impossible to take a peek through his posts. Since all the pictures Davina once posted with Alex have been wiped from her Instagram, fans are assuming the relationship is over.
Article continues below advertisement
On Selling Sunset, Davina was never one to openly talk about her relationships, so whether they are broken up or not isn't something she'll likely discuss in front of the cameras anytime soon. Her co-stars and co-workers at The Oppenheim Group are a lot more candid when it comes to discussing their love lives. Heather Rae Young chats constantly about her husband Tarek El Moussa, and she's been that way since their relationship first began.
Article continues below advertisement
Mary Fitzgerald lets the public see a lot of what her relationship with her husband Romain Bonnet is like behind closed doors as well. In fact, fans even got to watch the moment Romain proposed to Mary during the second season of the show.
Chrishell allowed the cameras to capture the moment she went through her heartbreaking divorce, and in Season 5 of the show, it looks like fans will be able to see what her brand-new relationship with Jason Oppenheim is like too!
Even though Davina's fellow real estate agents at work choose to publicly discuss their romantic situations for the world to see, she hasn't necessarily followed that pattern. We'll have to wait and see if Davina ever chooses to talk about what happened with her ex-husband — or her most recent partner.