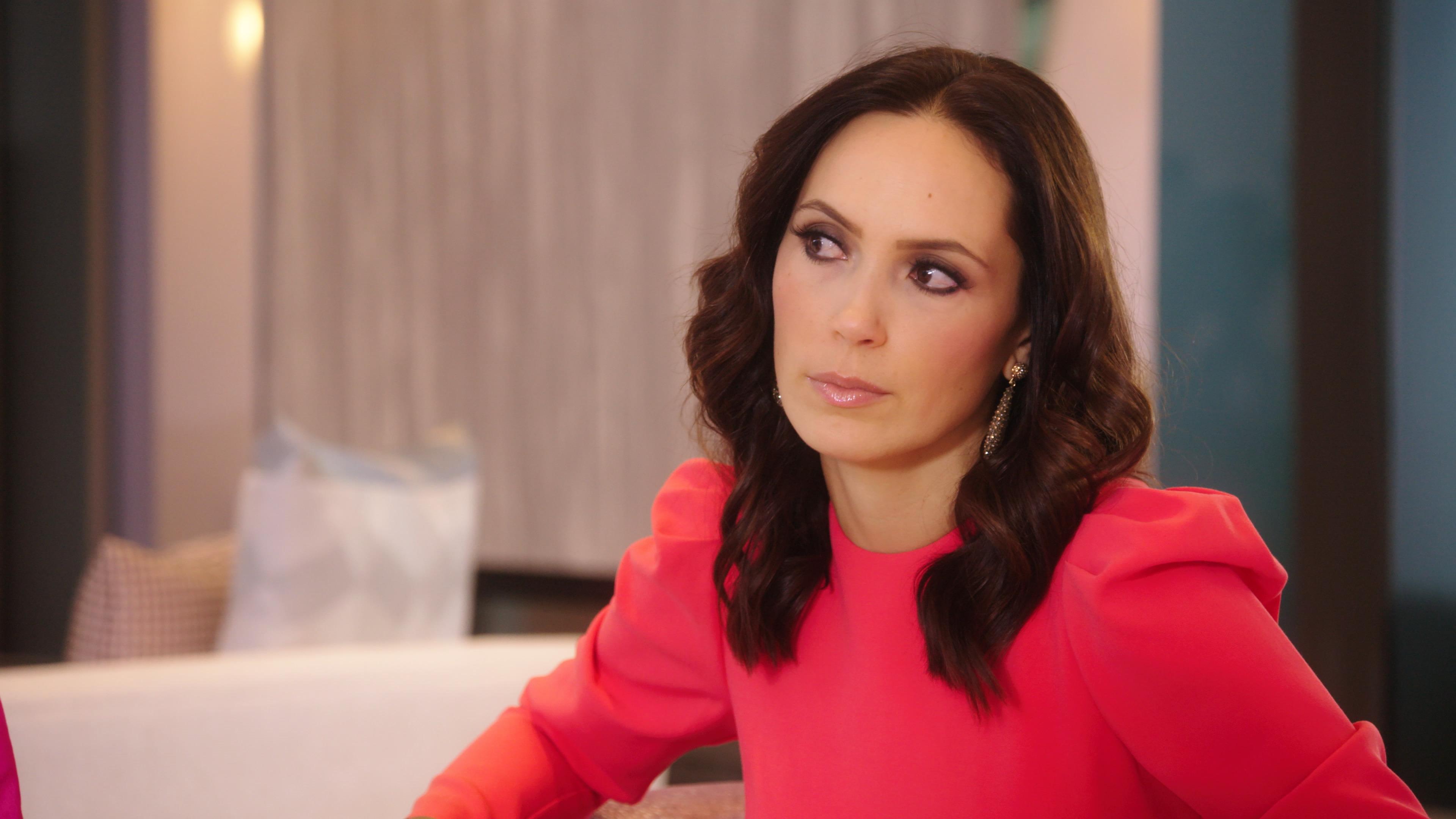 Why Did Davina Potratz Leave 'Selling Sunset' and The Oppenheim Group?
Ever since Netflix introduced reality television shows to their platform, millions of users have grown obsessed with the luxurious real estate company, The Oppenheim Group, and the outrageous personal lives of its agents featured in Selling Sunset.
Article continues below advertisement
On Wednesday, Nov. 10, Netflix finally released the official Season 4 trailer to satisfy their supporters. Based on the almost two-minute teaser, we are expecting a season full of the usual two-faced, deceiving drama and, of course, property selling. The trailer also reveals that Jason Oppenheim has brought in two new agents — Emma Hernan and Vanessa Villela — to replace Christine Quinn and Davina Potratz.
Article continues below advertisement
We know Christine gave birth to her first child, but it seems like she and Emma will be feuding because Emma is covering a few of Christine's listings. Yikes. However, Jason does mention that Davina is gone, but she shows up (very briefly!) in the trailer, so what's the truth? If what Jason said is true about her departure, why did Davina leave?
Why did Davina leave 'Selling Sunset'?
In Oct. 2020, Davina spoke with People and announced she was leaving her job at The Oppenheim Group in order to join their main competition, Douglas Elliman, in Beverly Hills.
Article continues below advertisement
"I'm really excited to be a part of Douglas Elliman and their very sophisticated and global new development division," she said.
Davina also mentioned that she held connections with several employees at the organization, and they made an offer she couldn't refuse. "My background is in new development sales and marketing, so this is just a wonderful opportunity for me. It's just very in tune with my skills."
Article continues below advertisement
If you thought this would be a juicy storyline for the upcoming season, then you'd be sorely mistaken. Davina and former boss Jason remain on good terms.
"Davina has always been a tremendous asset and a valued agent at The Oppenheim Group, and she is also a friend whose career decisions I very much respect and support," Jason said in a statement to People. "I will always want the best for Davina, and I hope that we continue to work together in the future."
Article continues below advertisement
She said she's also still on great terms with the Selling Sunset cast and was apparently struggling with the decision to move on. "It's not that I wanted to leave," she added. "But I had a great opportunity. It was a purely business decision."
Will Davina be in Season 4 of 'Selling Sunset'?
Even though she left the high-end Oppenheim Group real estate business, that doesn't necessarily mean she's off the show. Although Selling Sunset is ostensibly all about extravagant properties, it also touches on the personal lives of the agents.
Davina is still very much a part of that, and she told People, "I certainly hope that I'm still part of the cast. Brett is not at The Oppenheim Group anymore either, so I don't think that that's going to be an issue at all."
Season 4 of Selling Sunset premieres on Wednesday, Nov. 24, 2021 on Netflix.