'Selling Sunset' Star Davina Potratz's Age Has Baffled Fans for Years
'Selling Sunset' star Davina Potratz was born in Germany and came to U.S. for college. This is her date of birth and age, according to public records.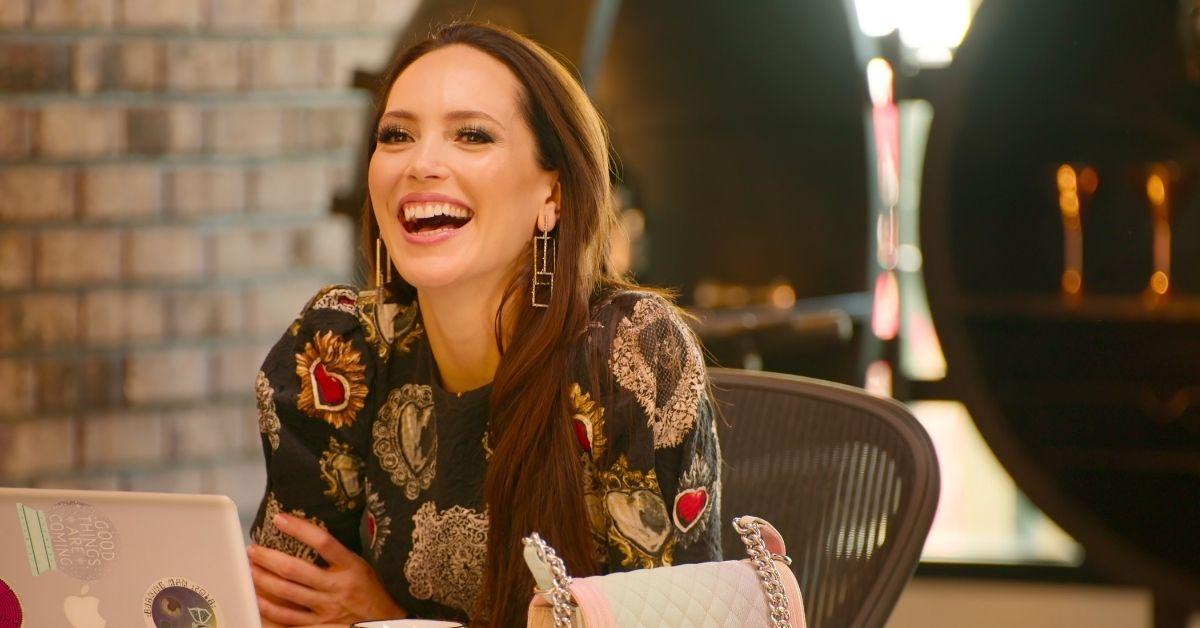 For Selling Sunset fans, Davina Potratz's age is a hot topic. Since the show's premiere, there has been a lot of confusion about how old the German-born real estate agent really is.
Article continues below advertisement
"In her thirties" somehow became the unofficial answer. Is this the correct answer? No, but scores of social media posts penned by fans prove that multiple sources were pushing the narrative that she was the same age (and maybe even a little bit younger) than her co-stars.
It's time set the record straight. Davina Potratz is not in her thirties. And while I don't mean to call her out (especially since she really has softened up in recent seasons), the world needs the truth: How old is Davina?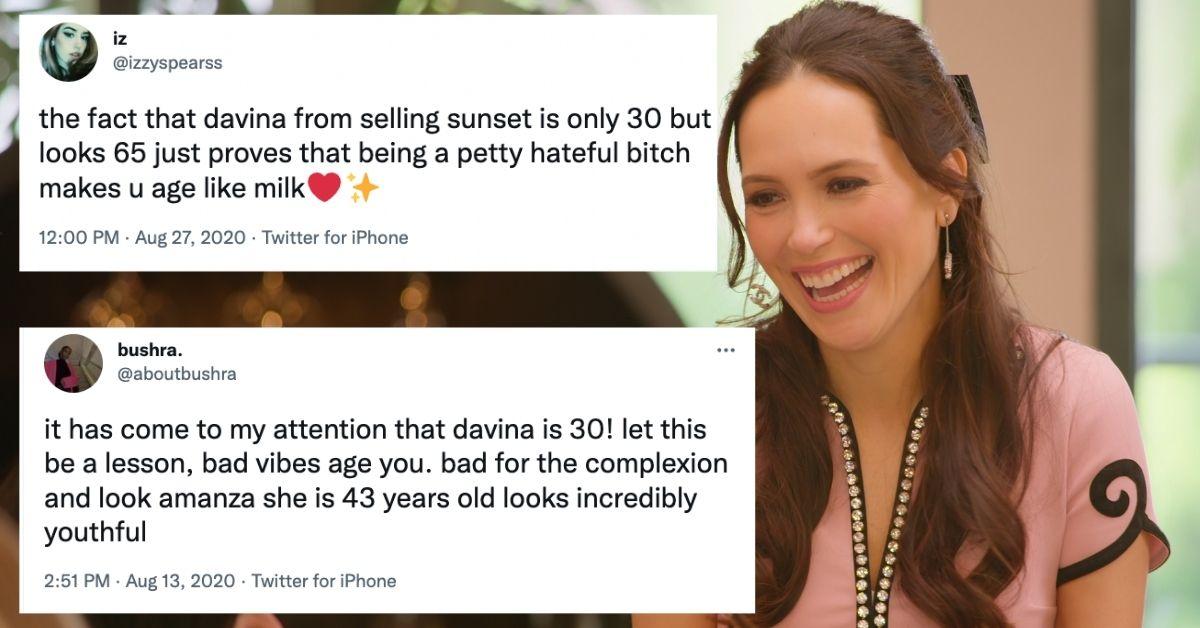 Article continues below advertisement
How old is 'Selling Sunset's' Davina Potratz?
Davina Potratz is 44 years old, according to public records company Radaris. She was born in December 1977 and lived in Germany until 1995. If you take a gander at Davina's LinkedIn page, the years she attended school say it all.
She attended the International School of Hamburg, Germany from 1983 to 1995. Here, she received her grade school and high school education. Then she moved to the states and began school at Pepperdine University in Malibu, Calif. She studied there for four years.
Article continues below advertisement
Assuming she was 21 years old when she graduated in 1999, that would make Davina 44 years old today.
As her face suggests in the GIF below, duh!
Article continues below advertisement
Don't hate on Davina because she's older than her costars.
Before you use Davina's age as a reason to trash her on Twitter, remember: She isn't the only Selling Sunset star in her forties.
Amanza Smith is 45 years old, per Famous Birthdays; Mary Fitzgerald is 41 years old, per Capital FM; and Jason and Brett Oppenheim are also 45 years old, per MarriedBiography.com.
Just because Davina may not be your fave star, she shouldn't get mocked for being older than some of her co-stars. Hating on women for aging and commenting things like "she looks old" is not cool.
Selling Sunset Seasons 1 through 4 are now streaming on Netflix, and Season 5 premieres on Friday, April 22.