Jason Oppenheim and Chrishell Stause Appear to Hide Relationship on 'Selling Sunset' Season 4
By Kelly Corbett

Nov. 24 2021, Published 3:09 p.m. ET
If you follow Selling Sunset's Jason Oppenheim and Chrishell Stause on social media, you're probably already in the know about their romantic relationship. In July of 2021, news that they were dating broke after Chrishell posted a PDA-packed photo of them together during a group trip to Capri, Italy.
Fast forward to November of 2021, when Selling Sunset Season 4 dropped on Netflix.
Article continues below advertisement
The new season addresses new changes in the agents' personal lives — such as Davina's departure from the O Group, Christine Quinn's new role as a mom, and Heather Rae Young's engagement (Spoiler: she's married now!). But you know what it didn't address? Jason and Chrishell.
We have a hunch that they might have already been dating while filming this new season, but decided to stay quiet about it. Keep scrolling to see why Jason and Chrishell's romance was not mentioned in Season 4.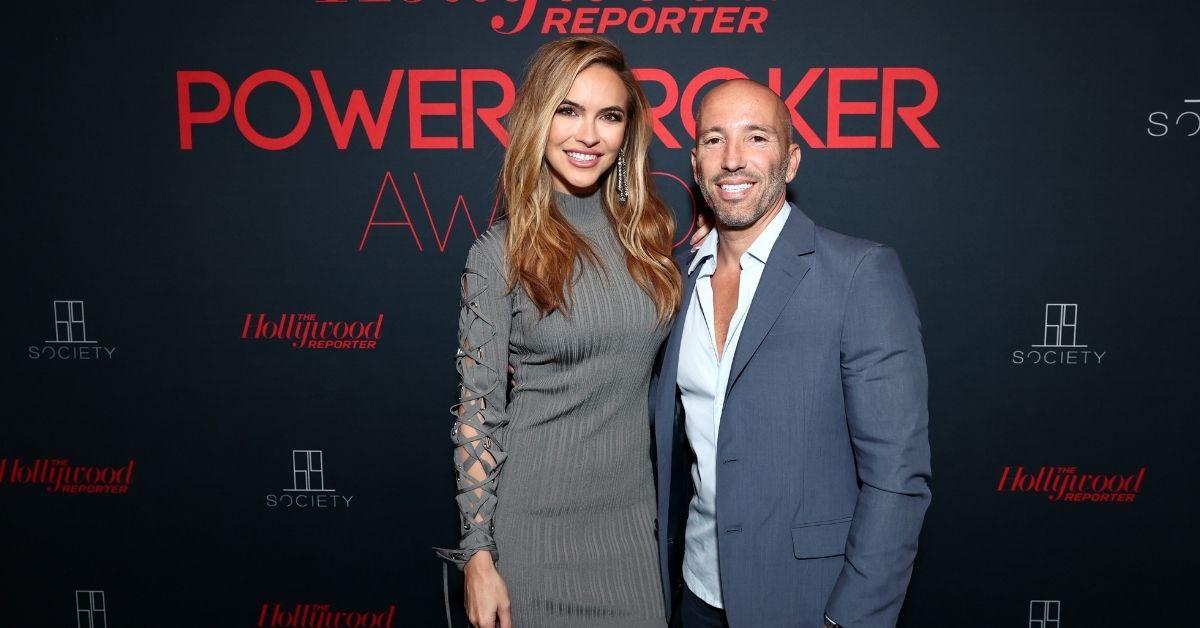 Article continues below advertisement
When did Chrishell start dating 'Selling Sunset' co-star Jason?
In Season 3 of Selling Sunset, fans watched as Chrishell's marriage to actor Justin Hartley fell apart. "I found out because he texted me that he had filed," she revealed to co-star Mary Fitzgerald during an episode. Fighting back tears, she continued: "Forty-five minutes later, the world knew."
Following their split, she took some time for herself. Chrishell even competed on Dancing with the Stars,, where she met pro dancer Keo Motsepe.
Article continues below advertisement
Chrishell and Keo started dating in late 2020, but their relationship ended in early 2021. Let's just say it ended badly — so much so that they both deleted all evidence of their entanglement from Instagram. Once again, Chrishell was on the market, and boss Jason Oppenheim had the perfect mate for her: himself.
Chrishell Stause and Jason Oppenheim became Instagram official in July 2021 — but they may have started dating months before.
In the premiere episode of Season 4, Chrishell walks into the Oppenheim Group office and greets her co-workers. "Hey babe," she said to Jason. For minutes, we pondered over that flirty hello and waited for their relationship to be disclosed. It wasn't.
Then we thought about it even more. Perhaps this was filmed before they got together and "babe" was just how Chrishell addressed her boss? Or perhaps she called Jason "babe" for other reasons that we weren't allowed to know about yet?
Article continues below advertisement
Throughout the season, Chrishell seems to swat away questions regarding her love life and makes it clear that's she an independent woman who is invested in herself and her career. However, she does seems somewhat closer with Jason than in past seasons.
While Heather Rae Young tried to set her up with a guy, Chrishell was not a fan of him. Meanwhile, Jason appeared to be extremely jealous as Chrishell fawned over her movie star client, Simu Lu.
In the finale, Heather asked Chrishell if she was dating anyone — and Chrishell gave a very cryptic answer. "I've tried to figure out what my type is," she said, not directly saying yes or no. "I'm not going to date an actor again or something like that. I just feel like I'm at the place where I just know anything can happen, and sometimes it can come from an unexpected place."
So what does that mean, exactly?
Article continues below advertisement
Let's look at the facts: Netflix announced that Selling Sunset would return to film for Season 4 and 5 in March of 2021. In May of 2021, the cast started sharing photos from the set, and it was clear that filming had begun for the next two seasons. Two months after filming began, Chrishell and Jason's relationship went public on Instagram. Since this news broke in the middle of filming, it made sense that their relationship wasn't mentioned in the early episodes of Season 4.
Article continues below advertisement
But as we finished the season, we knew something was up. Their relationship should have been revealed by now. The finale episode was filmed in July. (We know this because Christine reveals that her son, who was born in May, was celebrating two months.)
In Oct. 2021, Chrishell spoke with Bustle about their relationship and her decision to post those PDA-packed photos with Jason on Instagram in July. "We were about to get outed, so it was either I post it, or somebody else was about to post it," she told the outlet, hinting that their romance didn't start on the vacation.
Article continues below advertisement
The article even mentioned that they "had started dating a few months before" Chrishell shared that Instagram post which broke the internet. Therefore, Chrishell and Jason's relationship was new to the public in July, but not to them.
Furthermore, Chrishell, Jason, Brett, and Brett's girlfriend Tina Louise were all pictured together at Heather's engagement party in April. From the looks of the photos, Chrishell appears to have been Jason's date. Could they have already been together by that point?
Article continues below advertisement
'Selling Sunset' Season 5 will feature Jason Oppenheim and Chrishell Stause's relationship.
The good news is that Season 5 will address Jason and Chrishell's relationship. In a preview for the new installment, the group's trip to Capri is shown, and Jason and Chrishell are shown on a date.
So, why did Netflix withhold featuring their relationship in the latest season? No idea, but what we do know is that we'll have to wait a little bit longer to have all of our juicy questions answered.
The Season 5 release date has not yet been announced.