Maya Vander on Jason and Chrishell's Romance: "It's Not a PR Stunt" (EXCLUSIVE)
When did Chrishell Stause start dating Jason Oppenheim? The two work together on 'Selling Sunset,' and their co-star, Maya Vander, discussed their romance.
Though Selling Sunset fans are used to seeing the dating lives of the agents at The Oppenheim Group, many were shocked to learn, in the summer of 2021, that Chrishell Stause and Jason Oppenheim were a romantic item.
The unexpected pair confirmed their relationship for the first time with a series of Instagram posts from a vacation to Capri, Italy.
While there was hope that their romance would be featured on Season 4 of Selling Sunset, which came out in November 2021, there was seemingly no mention of their relationship in front of the cameras.
Article continues below advertisement
Based on their longing looks at one another and Chrishell's strong reaction against the guy that Heather tried to set her up with during the Newport boat party, we had a hunch that they might have already been dating while filming this new season.
We asked Jason and Chrishell's co-star, Maya Vander, about the relationship during her exclusive chat with Distractify. Keep scrolling to find out what the powerhouse agent had to say.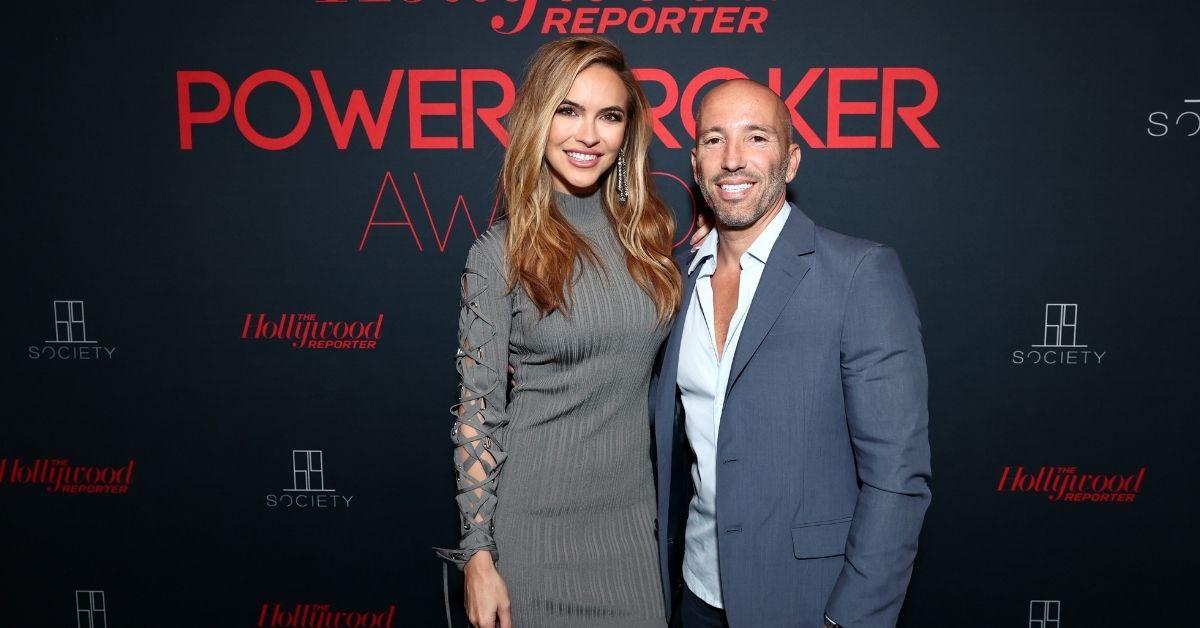 Article continues below advertisement
When did Chrishell Stause start dating her 'Selling Sunset' co-star, Jason Oppenheim?
During the third season of the hit Netflix reality series, viewers saw Chrishell grapple with the demise of her marriage to This Is Us actor Justin Hartley.
Following her heartbreaking and shocking divorce, Chrishell dated professional dancer Keo Motsepe, whom she met while she was competing on DWTS. The two parted ways in early 2021, and their split proved to be a bit messy (they wiped all signs of their romance from social media shortly after their breakup).
Though Jason and Chrishell only confirmed their relationship publicly in July 2021, the two were likely already dating for several months beforehand.
Their co-star, Maya, noted that she had "a little feeling" that there was something going on between Chrishell and Jason, but that "nothing was confirmed" until after the cameras stopped rolling on Season 4.
Article continues below advertisement
"Nobody saw it coming," the longtime agent said about the bond between Jason and Chrishell.
The couple were already together when they filmed Chrishell's date set-up on Heather and Tarek El Moussa's Newport boat in Season 4 — which could explain why it was so awkward.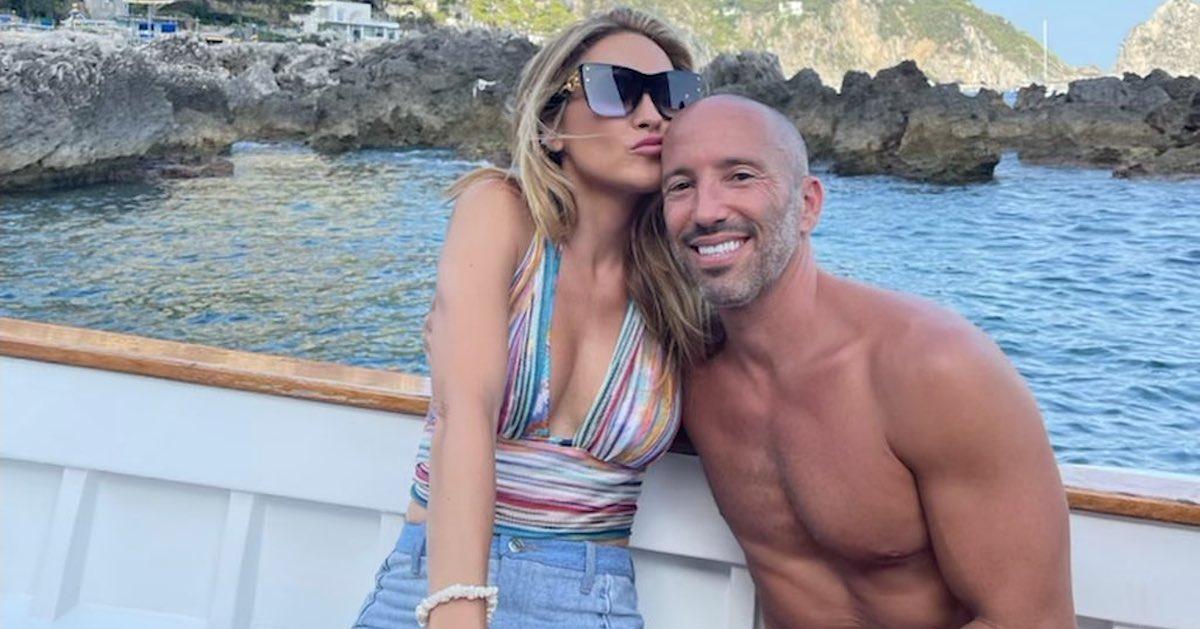 Article continues below advertisement
"We also saw the scene when Heather was trying to set [Chrishell] up with someone. Jason was there, but they couldn't announce to anyone that they were together, so it was actually pretty funny to watch that back now..." Maya said while chatting with Distractify.
Though some skeptics thought that Chrishell and Jason were together to promote themselves or the show, Maya assured us that their romance is very real.
"They are very happy together and, no, it's not a PR stunt," the agent said, before adding that the two spent a lot of time together at The Oppenheim Group office. "They were starting with a great friendship, and it's evolved to something more than that. They are happy with each other, and I'm happy for them."
Article continues below advertisement
Chrishell and Jason's relationship will be featured on Season 5 of 'Selling Sunset.'
The fourth season of the real estate series concluded with a teaser for Season 5. In the sneak peek clip, Jason and Chrishell leaned in for a kiss — which was all the confirmation that fans needed to know that their relationship would be at the forefront of Season 5.
While speaking with Distractify, Maya shared that the cameras "filmed them going on date nights," so viewers will get the clarity they've been looking for regarding how it all began.
Unfortunately, Netflix has yet to publicly reveal when the fifth season will be hitting our screens. Until it does, you can keep rewatching Season 4 to see if there are any signs of Chrishell and Jason's burgeoning romance.
The first four seasons of Selling Sunset are available to stream on Netflix now.