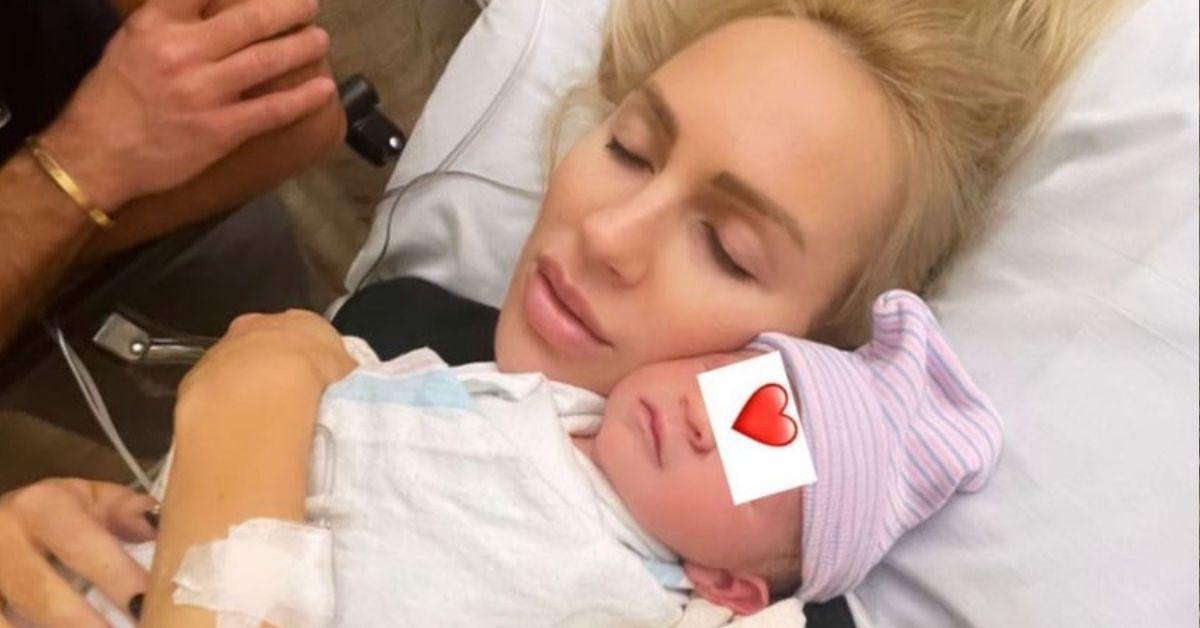 'Selling Sunset' Star Christine Quinn Did Not Fake Her Pregnancy — We've Got Proof
During Season 4 of Selling Sunset, Christine Quinn became a mom. As we learned, she and hubby Christian Richard welcomed son Christian Georges Dumontet (aka Baby C) via emergency c-section. During Episode 3, the real estate agent was in tears as she shared her traumatic labor experience with co-stars Amanza Smith and Vanessa Villela.
"They said his heart rate's going down. All I hear is, 'Emergency c-section. Let's go, let's go.' [Christian] was absolutely freaking out," Christine recalled.
Article continues below advertisement
She continued: "My heart rate was going down, the baby's heart rate was going down, and then one of the nurses went up to Christian and said, 'You need to make a priority right now. You have to choose one.' He was like, 'Both.'"
Fortunately, both Christine and her son were able to survive this life-threatening experience. However, not everyone had sympathy for Christine after hearing her story. Keep reading to find out why some fans don't think Christine Quinn was actually pregnant.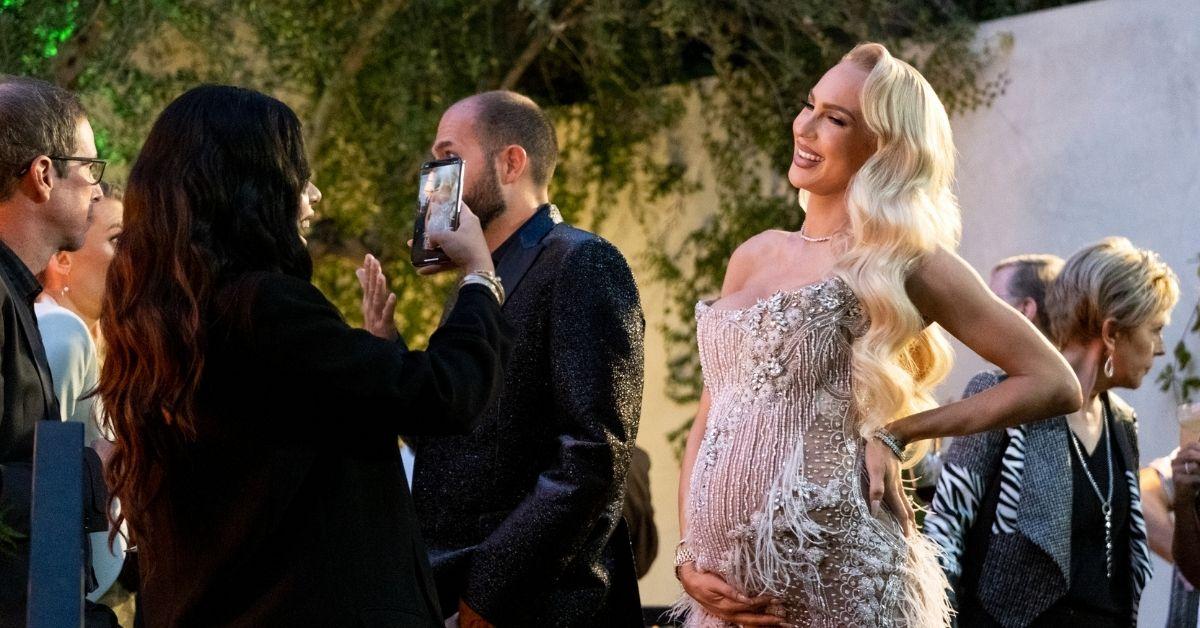 Article continues below advertisement
Some 'Selling Sunset' fans think Christine Quinn had a surrogate.
A few days after Season 4 dropped, one fan tweeted, "Did Christine have a surrogate!?!? Her baby bump didn't look real."
This wasn't the only skeptical user. A handful of fans questioned the legitimacy of her pregnancy.
Article continues below advertisement
Some users pointed out that in Episode 5, Christine was seen doing yoga just days after giving birth — a birth that almost took her and her son's life. Not to mention, Christine's co-stars constantly called attention to how good she looked post-pregnancy.
Judging from her appearances on the show, the fashion icon never stopped serving looks before, during, or after her pregnancy.
Article continues below advertisement
Christine Quinn shuts down rumors that she faked her pregnancy.
Christine took to Twitter to address the rumors that were being said about her pregnancy. "This is seriously so hurtful," she wrote, asking fans to apologize.
According to Us Weekly, she also wrote, "K. y'all are beyond f--king sick" in a now-deleted Instagram Story.
Article continues below advertisement
No mom should ever have to argue that their pregnancy was real.
Here's how we know Christine Quinn did not fake her pregnancy on 'Selling Sunset.'
While Christine appeared to recover remarkably quickly after giving birth, we have to remember who we're talking about here: Christine Quinn. In Episode 1, the woman donned a chair purse. She always pulls out all the stops to look fabulous.
That being said, we can probably all agree that she's not the type of woman to start slumming it in sweat pants just because she had a difficult pregnancy. Christine holds herself well during difficult situations — and that's why we love her.
Article continues below advertisement
But for those who still don't believe Christine actually carried Baby C, let's look at the facts. Christine announced her pregnancy in Feb. 2021, per People. The following month, Selling Sunset got renewed for Seasons 4 and 5. Therefore, any rumors claiming that she faked the pregnancy for the show are bogus.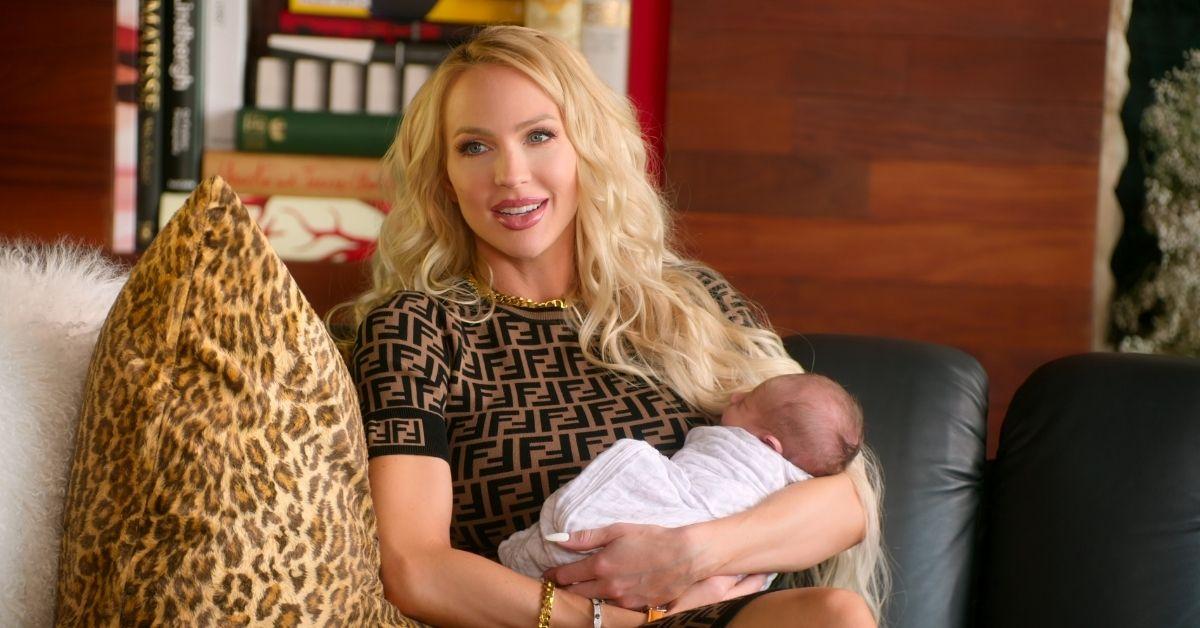 Article continues below advertisement
Furthermore, after announcing she was expecting, Christine and her growing bump were photographed for magazine spreads by People and Playboy South Africa. Would two major outlets photograph her if she wasn't pregnant and was wearing a fake bump? Absolutely not.
Bottom line: While most women aren't camera-ready after giving birth, we have to remember that most women are not Christine Quinn.
Selling Sunset Season 4 is currently streaming on Netflix.