Christine Quinn on 'Selling Sunset' Rumors: 'I Am in Every Single Episode'
Season 4 of 'Selling Sunset' is coming soon. Christine Quinn is slated to return, but has not been seen very often at the Oppenheim Group.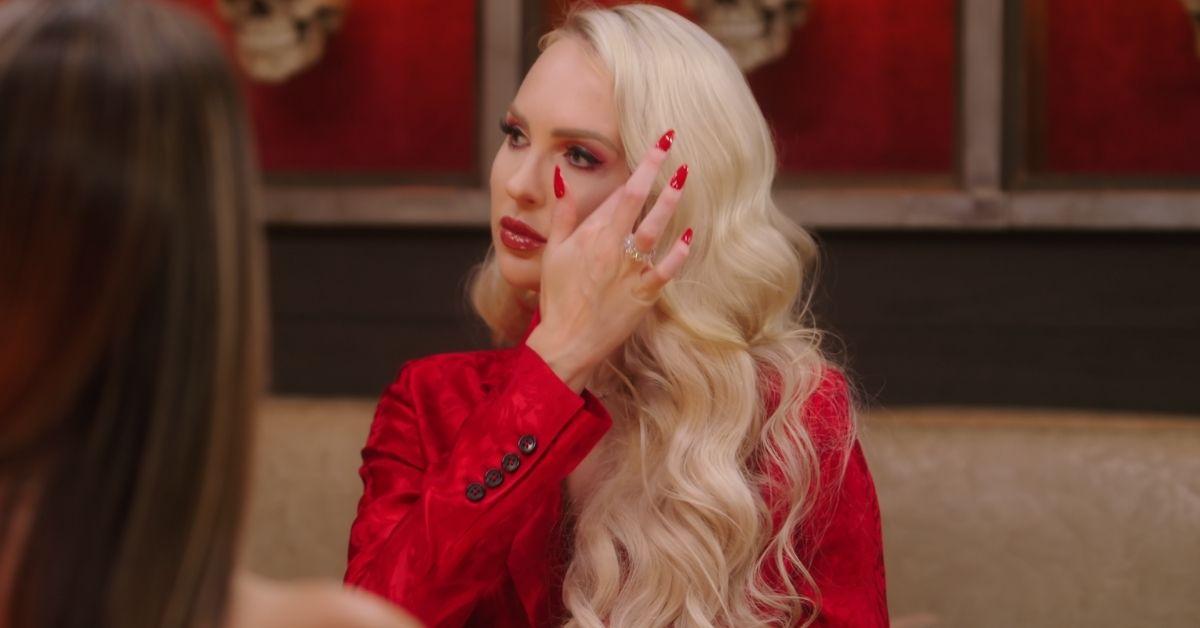 Netflix's original series Selling Sunset is the perfect mix of luxe real estate and steamy drama. The hit reality show, which has been running for three seasons, follows the real estate brokers of Los Angeles's Oppenheim Group, who juggle multi-million dollar listings with their whirlwind personal lives. The series stars real estate agents Christine Quinn, Heather Rae Young, Chrishell Stause, and Mary Fitzgerald, to name a few.
Article continues below advertisement
In March 2021, Netflix confirmed that the series was renewed for Seasons 4 and 5. However, there have been some major life changes for the stars since Season 3 wrapped, especially for Christine. While she is listed as a cast member for both upcoming seasons, some speculated we might not be seeing as much of her as we would like.
Article continues below advertisement
Some speculated that Christine Quinn may appear in fewer scenes in 'Selling Sunset' Season 4.
Since Selling Sunset Season 3 wrapped, Christine and her husband, Christian Richard, have become parents. The couple welcomed their first child in May 2021, just two months after the show announced it would return for Seasons 4 and 5.
As you can imagine, Christine has her hands busy as a new mom. In May 2021, Selling Sunset's Chrishell shared a carousel of photos to Instagram of herself with members of the cast. "I love when doing things I love, with people I love, can be called 'work,'" she wrote. The photos hinted that the series had already started filming for the new season. But for Christine (who was not included in Chrishell's post), it was probably a very hectic time.
Article continues below advertisement
According to Shouse Labor Law Group, Christine, who lives and works in California, is entitled to up to 12 weeks of maternity leave. But according to E! News, she returned to work 10 days after giving birth.
While this short hiatus suggests that Christine was readily available for filming, she hasn't been pictured with any of her co-stars at the office.
Christine is hardly ever photographed with her 'Selling Sunset' co-stars anymore.
Article continues below advertisement
The cast of Selling Sunset has been constantly promoting the new season and sharing photos from the office to Instagram. However, Christine is rarely seen in these posts.
While she seems to have returned to her job as an agent after giving birth, many have assumed that Christine may have taken some time off from filming as she settles into motherhood.
Article continues below advertisement
Christine responded to rumors that she might be featured less in 'Selling Sunset.'
While talk of Christine appearing less on the show or leaving all together swept the show's fanbase, the actor was busy filming the very series she was rumored to be departing. Furious with the rumors, she finally took to Twitter to address the real reason viewers were speculating that something might be going on.
Article continues below advertisement
She tweeted, "I am in every single episode of Seasons 4 and 5 of Selling Sunset. The girls intentionally leave me out of photos. I have real work to do besides sit on my phone and prove 24/7 that I'm filming a TV show. Y'all going to see me."
Article continues below advertisement
Christine no longer lists 'Selling Sunset' in her Instagram bio.
Christine's Instagram bio no longer notes that she is a cast member of Selling Sunset or an agent at the Oppenheim Group, as it previously did. Plus, her account doesn't feature any photos related to the show or to the Oppenheim Group.
Instead, Christine's account is filled with posts promoting her new solo projects.
Christine recently teamed up with Ciaté London to launch her own makeup collection. She is also in the process of writing her first book, How to Be a Boss B*tch, which is expected to hit shelves in May 2022. To top it off, the reality TV star has launched her own clothing brand, Christine Quinn's Closet, where fans can shop looks vetted by the style icon herself.
Article continues below advertisement
While Christine appears to have taken a step back from Selling Sunset, she isn't leaving the series. In September 2021, she appeared on ITV's This Morning, where she briefly teased Season 4, which she noted would be dropping on Netflix around "turkey time."
We now have an official release date of Nov. 24. Let's give thanks for this small miracle.