We're Obsessed With the Realtor Blondes on 'Selling Sunset'
'Selling Sunset' shows the real-life drama behind working in real estate. Meet the cast of this new Netflix show.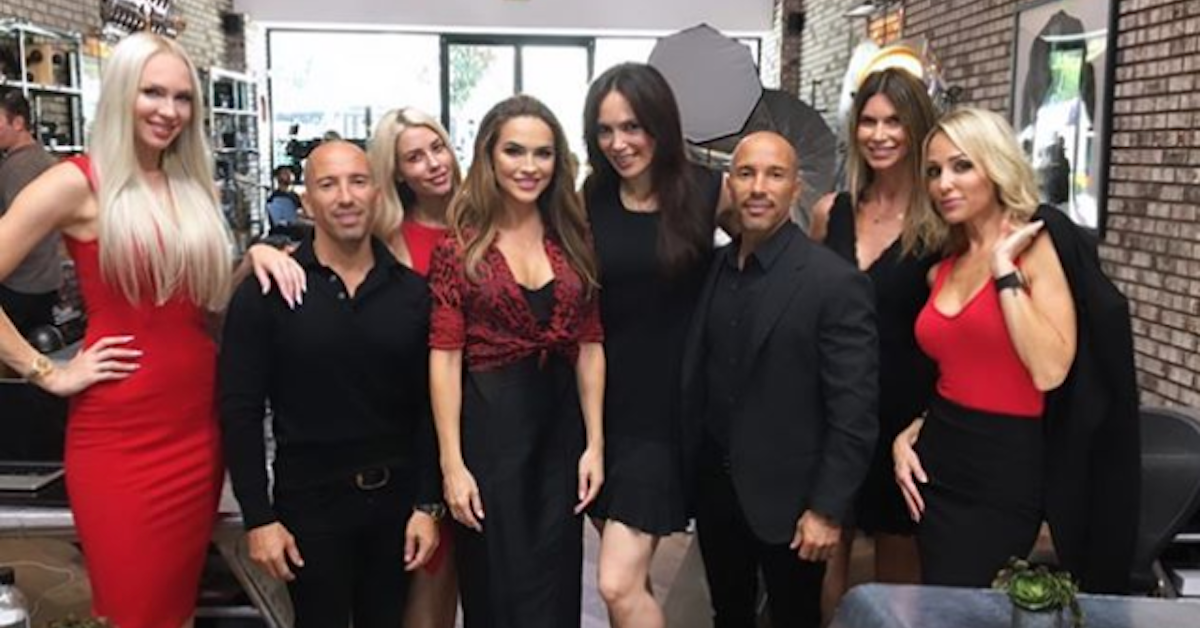 If you close your eyes and imagine the cast of The Hills all grew up to become real estate agents and start their own reality show, you basically have Netflix's new reality soap, Selling Sunset. Like many of Netflix's niche shows, Selling Sunset is a program we didn't know we needed, but now that it's out in its eight-episode glory, we can't look away.
The series centers around The Oppenheim Group, a very exclusive luxury real estate company owned and operated by twins Jason and Brett Oppenheim. They cater to super affluent celebrities like Orlando Bloom and their listings are often upwards of a cool $100 million. But the twins take the backseat to the group of glamorous blondes who run the Oppenheim operation, whose personal and professional lives (including the drama that arises when the group hires a newcomer) we follow throughout the show.
Since Selling Sunset just dropped this weekend, fans are already curious to learn more about the cast of ambitious women who hold the keys to the best mansions across LA, and their sometimes famous other halves.
Article continues below advertisement
1. Jason and Brett Oppenheim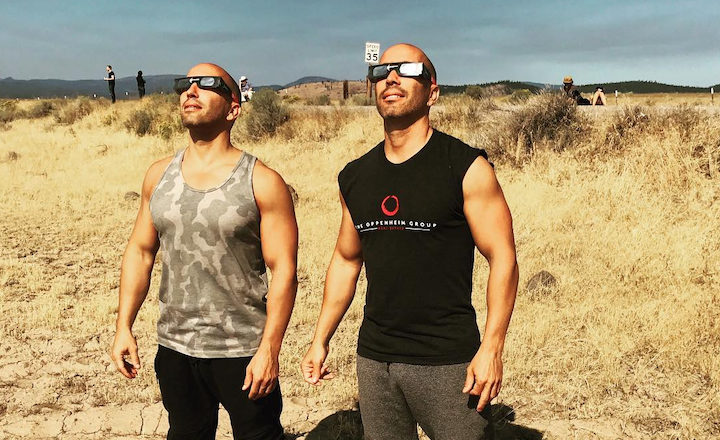 Jason and Brett inherited the famous O Group from their great-great-grandfather Jacob Stern who founded the company over a century ago. These twin brokers work with incredibly wealthy clientele (in case you missed the fact that their listings are often at the $100 million mark) and have even helped Ellen DeGeneres, Meryl Streep, and Kris Humphries settle into their dream homes.
Follow Jason on Instagram here, and Brett on Instagram here. Obviously, you can also visit their current listings and learn more about their real estate company at the Oppenheim Group's official website.
2. Mary Fitzgerald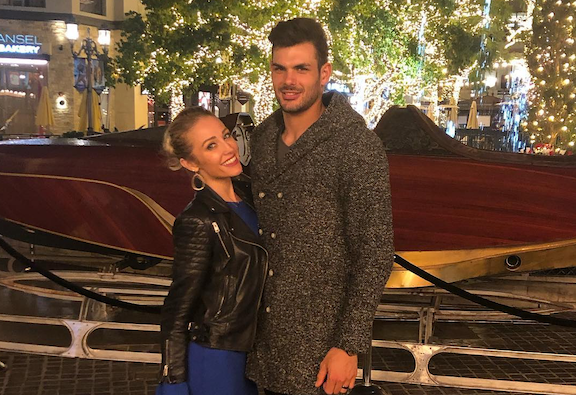 Mary's boyfriend Romain, 25, seems to have been making more of an impact on viewers than Mary herself, 37, and that might be due to the age difference between the realtor and her French pastry chef boo. Well actually, it might have more to do with the fact that Mary's own 21-year-old son is just four years younger than her boyfriend, but who are we to judge.
Before moving to LA, Mary dominated the real estate game in both New York and London. Follow her on Instagram here, and follow Romain on Instagram too — if you dare.
Article continues below advertisement
3. Davina Potratz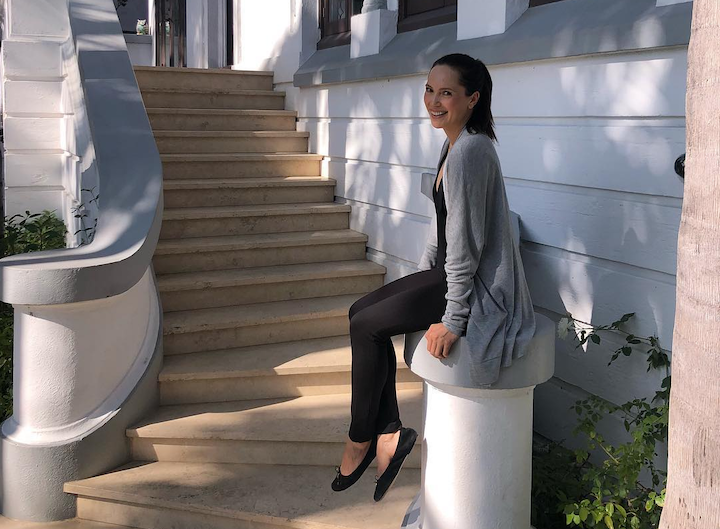 German Native American Davina ticks all the boxes. In addition to being a luxury real estate agent, she also used to be a Ford model. It looks like she's worked her way up the real estate ranks since her modeling days because she's a member of Top Agent Network, meaning she represents the top 10 percent of agents in the market, and is now Oppenheim's director of new development.
Davina is also no stranger to reality TV, although this might be her first encounter with these levels of drama. Before Selling Sunset, her transactions have been featured in Bravo's Million Dollar Listing. Follow her on Instagram here.
Article continues below advertisement
4. Christine Quinn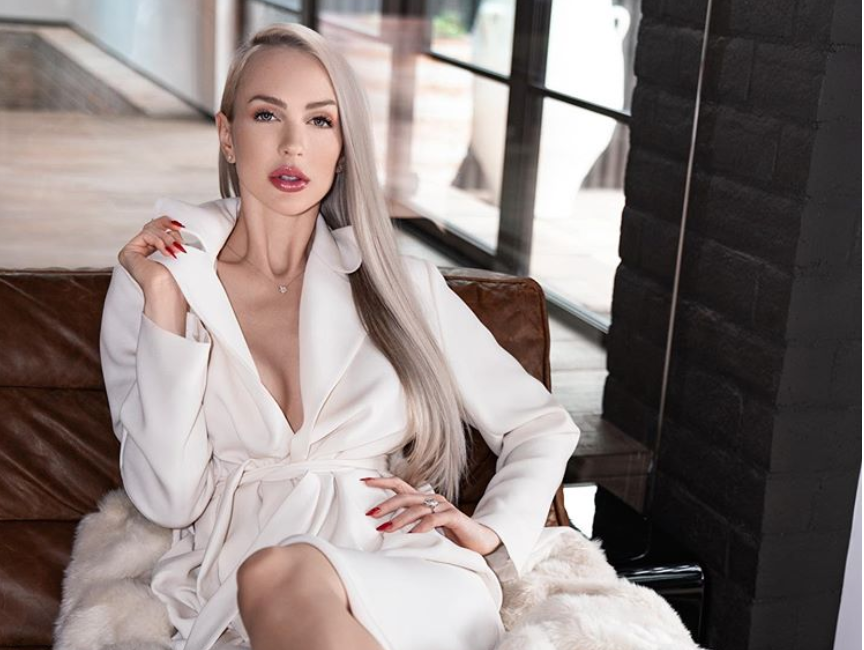 Christine is definitely the most abrasive and grating lady at the O Group, and we wouldn't want to be on her bad side. She's not only unwelcoming to newcomer Chrishell (she can't be bothered to shake her hand), but also straight-up tells Heather she doesn't like her because her voice and clothes are too annoying!
Professionally, she's exactly what you'd picture: the kind of woman who prides herself on her integrity and loyalty but simultaneously says poaching clients off realtor colleagues is "real estate 101."
The best part is that she doesn't seem to understand why no one likes her! Poor thing. She's also the only person on the show who doesn't tag the rest of her cast on Instagram and uses the platform solely to post pictures of herself. What a doll.
Article continues below advertisement
5. Maya Vander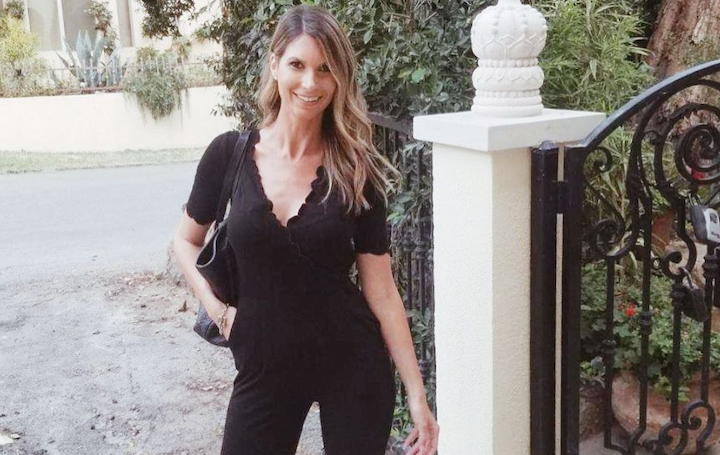 We're kind of obsessed with Maya and her Israeli accent. Her family also works in real estate so we'd say that her knack for negotiating properties probably runs in her blood. She also splits her time between LA and Miami, where she works for a competing (gasp!) firm, Douglas Elliman.
As for her boyfriend, they're long-distance, which can be a struggle for Maya who's also constantly getting hit on by her multi-millionaire clients. What a life! Follow Maya on Instagram here.
Article continues below advertisement
6. Heather Young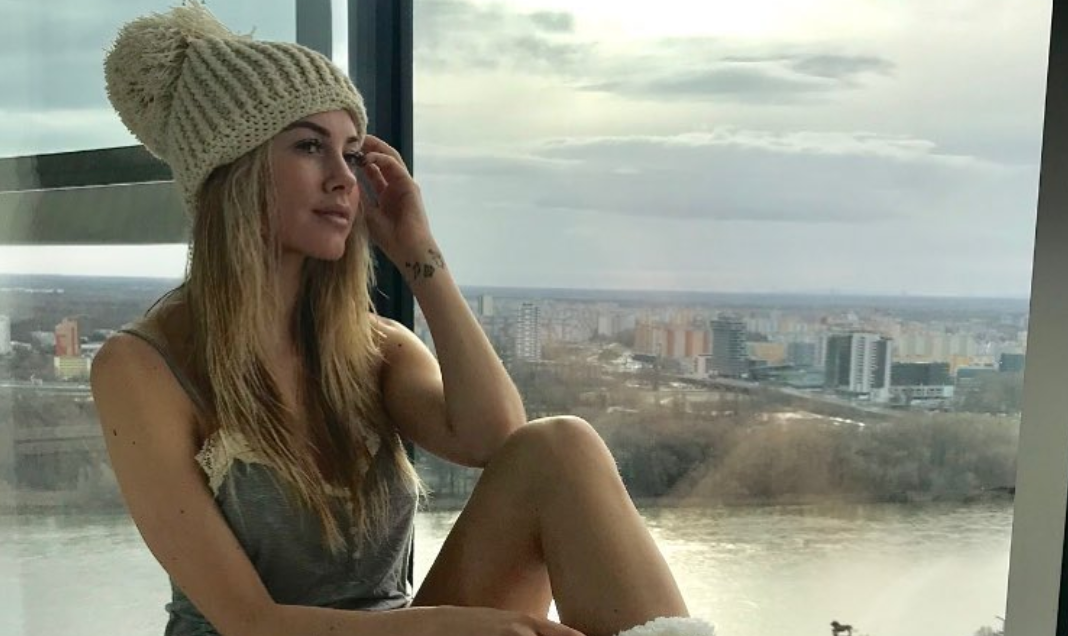 Poor Heather is a bit of a mess — and not just because Christine can't deal with her. She seems to let her personal problems get in the way of her professional life quite a lot, which is, on the one hand terrible, and on the other, makes for fantastic TV. But Heather doesn't seem to be too bothered by this, because real estate is just her side hustle. When she's not flipping expensive properties, she's a model for EMG.
Fun fact: Back in 2010, she was also a Playboy Playmate. Follow her drama on Instagram.
Article continues below advertisement
7. Chrishell Hartley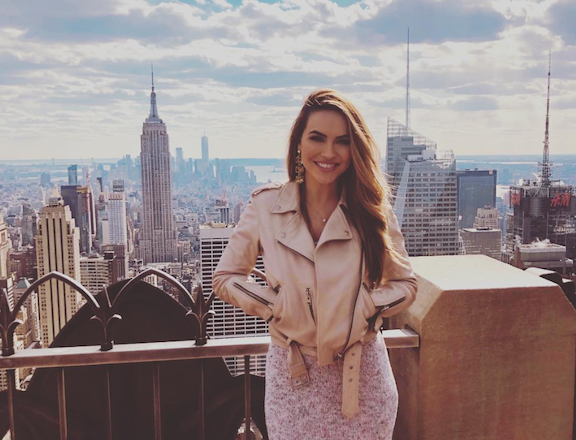 We were saving newcomer Chrishell for last because she's the most adorable of the O Group lot. You might recognize her from her tenure as a soap opera star on Days of Our Lives, All My Children and The Young and The Restless. And you've probably also heard of her husband, Justin Hartley, AKA Kevin from This Is Us.
Even though she's newish to real estate, Chrishell is already doing amazing. Since joining Oppenheim, she's already been featured twice in the Los Angeles Times. Follow her on Instagram for a behind-the-scenes look at her and Justin's glamorous life, and stay for the adorable pups she posts on there.
Selling Sunset is streaming on Netflix.