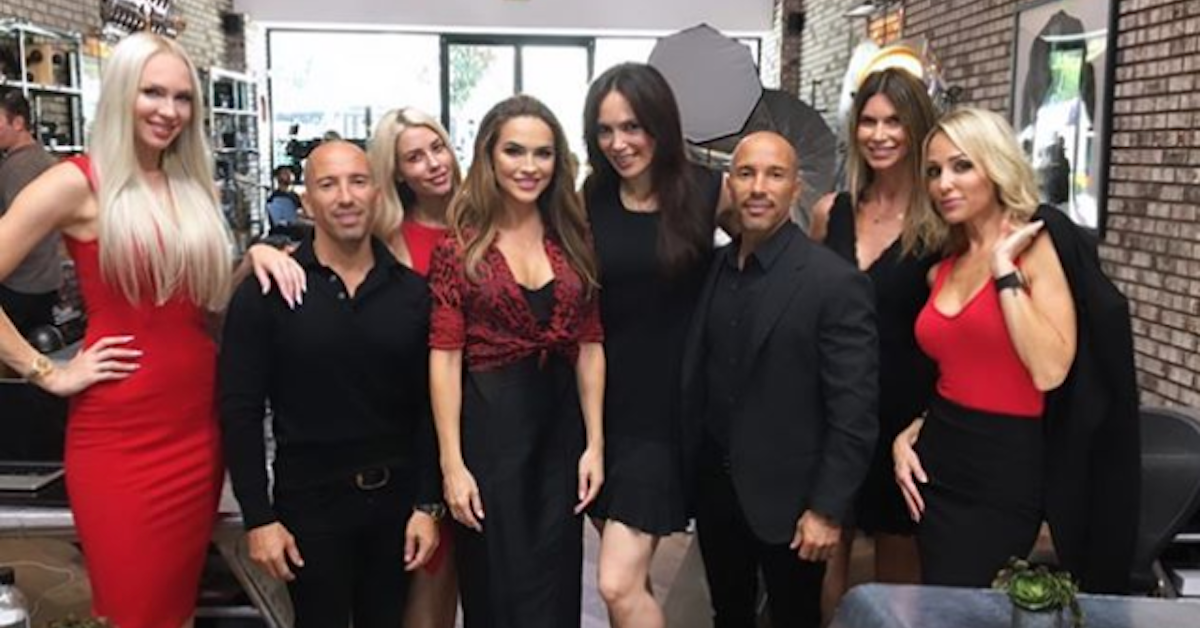 We're Obsessed With the Realtor Blondes on 'Selling Sunset'
By Pippa Raga

Mar. 29 2019, Updated 1:21 p.m. ET
If you close your eyes and imagine the cast of The Hills all grew up to become real estate agents and start their own reality show, you basically have Netflix's new reality soap, Selling Sunset. Like many of Netflix's niche shows, Selling Sunset is a program we didn't know we needed, but now that it's out in its eight-episode glory, we can't look away.
The series centers around The Oppenheim Group, a very exclusive luxury real estate company owned and operated by twins Jason and Brett Oppenheim. They cater to super affluent celebrities like Orlando Bloom and their listings are often upwards of a cool $100 million. But the twins take the backseat to the group of glamorous blondes who run the Oppenheim operation, whose personal and professional lives (including the drama that arises when the group hires a newcomer) we follow throughout the show.
Since Selling Sunset just dropped this weekend, fans are already curious to learn more about the cast of ambitious women who hold the keys to the best mansions across LA, and their sometimes famous other halves. 
Article continues below advertisement