Was Chrishell Stause and Jason Oppenheim's Relationship Scripted for 'Selling Sunset'?
'Selling Sunset' Season 5 spotlights Chrishell Stause and Jason Oppenheim's relationship. But was it actually real or just scripted for the show?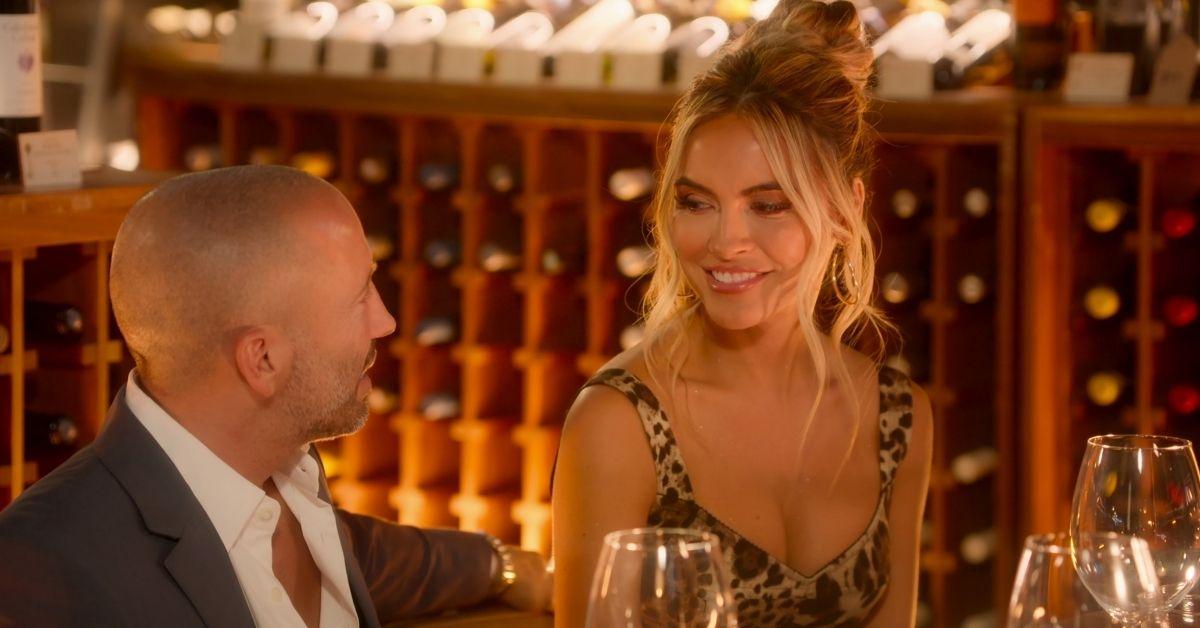 Does anyone else remember where they were when the news broke that Chrishell Stause and Jason Oppenheim were dating? I was casually scrolling through Instagram while doing some type of sad, pathetic, walk on a treadmill when I saw those incredibly awkward Greece photos.
I couldn't believe it. I was floored. And then I almost hit the floor. Not only were Chrishell and Jason moving too quickly for me, but so was the treadmill.
Article continues below advertisement
That said, my immediate thought was that this relationship was staged for the show. It had to be, right?
But as the months went by, I kept going back and forth on this. Were they really in love? Or did Selling Sunset executive producer Adam DiVello just need a juicy storyline? I tried to give them the benefit of the doubt, but their love just seemed fabricated at times. Now after watching Season 5, I have made up my mind: Chrishell and Jason were never together!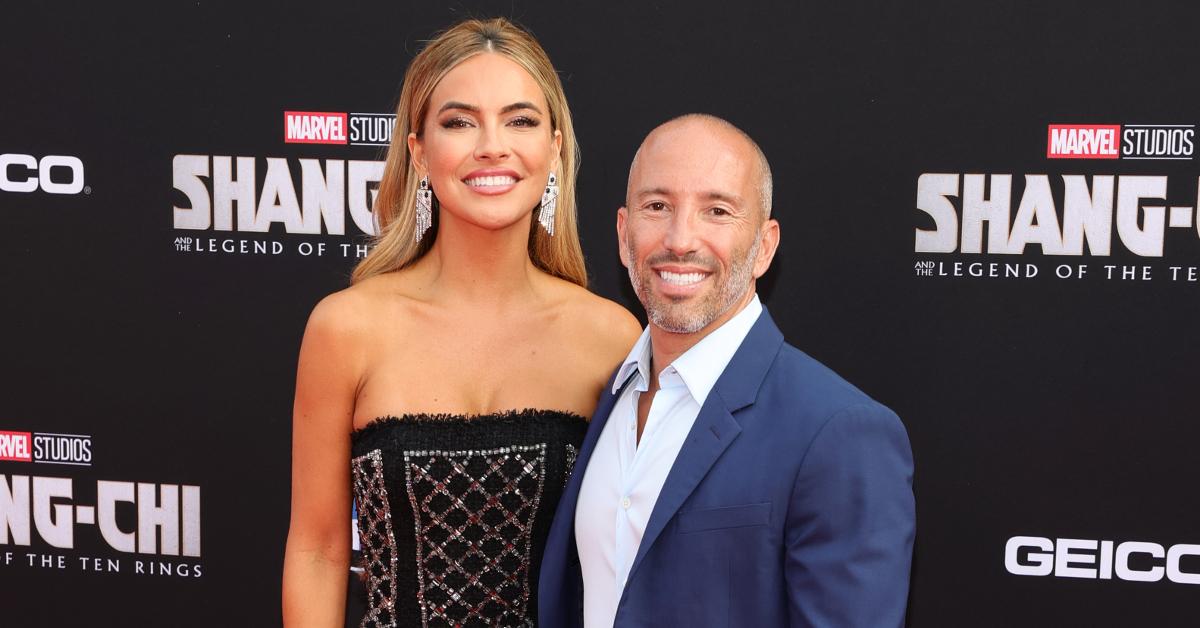 Article continues below advertisement
Below, I have listed my reasons why. I am sorry to all the Jason and Chrishell believers who may get hurt in the process.
Their kissing photos look pathetic and staged.
If you haven't seen their Greece photos, see above! In the first photo, Chrishell looks almost uncomfortable and her lips barely seem to be touching Jason. And in the second, Jason looks like he's trying to kiss her neck, but misunderstood the assignment and instead just decided to sniff her.
Be honest: Do they look like two people in love? Because as Jason said during the first episode of Season 5, he was already in love with Chrishell by the time they jetted off on their baecation.
Article continues below advertisement
Not to mention, Chrishell buried those photos in an Instagram carousel. Perhaps she was trying to do a soft launch of their relationship? Or perhaps she didn't want these kissing photos with her scripted lover/real-life boss to be clearly visible on her profile?
Article continues below advertisement
Chrishell is an actress and can play a character when needed.
Prior to Selling Sunset, Chrishell starred as Amanda Dillon on All My Children and as Jordan Ridgeway on Days of Our Lives, among other roles. She knows a thing or two about acting.
Christine Quinn teased that Season 5 has "5,000 fake storylines."
Leading up to the Selling Sunset Season 5 premiere, Christine took to Twitter to remind everyone to "enjoy the new season and all of its 5,000 fake storylines." Fake storylines, you say? It seems like Christine wants us to put our thinking caps on this season!
Article continues below advertisement
Executive producer Adam DiVello is notorious for making up fake storylines.
Adam DiVello is currently the executive producer of Selling Sunset and Selling Tampa. But as you may recall, he was also the mastermind behind the MTV reality series Laguna Beach and The Hills. The cast and crew from both shows have confirmed that some storylines were, in fact, scripted.
Article continues below advertisement
Chrishell was actively flirting with Simu Liu in Season 4, but the timeline suggests that she and Jason were already "together" by then.
In July 2021, Chrishell and Jason went public with their relationship. But as the former told Bustle, they had actually quietly started dating months before and only announced the news because they "were about to get outed."
As Mary Fitzgerald documented on Instagram, filming for Season 4 began two months before they announced their relationship. So it's likely that they were already dating when filming started but continued to keep it on the down-low.
Article continues below advertisement
That's fair. But how far does one go to keep a secret? In Season 4, Chrishell was getting pretty flirty with her client, Simu Liu, and Jason seemed peeved. If Chrishell was actually with Jason, why was she intentionally flirting with someone else in front of him? Chrishell doesn't seem like the vicious type who would want to tease her partner like that, even if their love was supposed to be a secret.
Article continues below advertisement
Chrishell isn't the best at keeping secrets.
Chrishell, I love you. But truth be told, the real estate agent cannot keep a secret — especially when there is alcohol around.
Does anyone else remember in Season 1 when Maya told Chrishell, in confidence, that she was pregnant? Chrishell had a few sips of alcohol at dinner and then suddenly, the whole table knew.
That said, we're just supposed to believe that Chrishell was able to successfully keep her relationship from all of her besties at the office? Seems unlikely.
Babies were brought up far too often.
As I'm sure you already heard, Chrishell and Jason broke up because they had "different wants regarding a family," as Jason wrote on Instagram below. In other words, Chrishell wanted to have kids and Jason didn't.
In the first episode of the season, the Oppenheim Group ladies were gossiping about how Jason had taken a sudden liking to children, which made him a good match for Chrishell.
Article continues below advertisement
But it's not until the season finale that we learn that Jason doesn't actually want kids. He was either bluffing the whole time or just playing along for a few weeks so he wouldn't lose Chrishell.
That's the type of dramatic buildup you see in a fictionalized series, not a reality series. Most likely, Jason was already set in his decision to not become a father, but put on the facade that he was considering it for the show.
Article continues below advertisement
When asked if their relationship was a "showmance," Jason didn't give a straightforward answer.
During the Selling Sunset Season 5 reunion, moderator Tan France brought up the elephant in the room. "Was it a showmance for you? Or was it real?" he asked Jason regarding Chrishell.
While Jason seemed to shed a few tears (he had a tissue, but was he actually crying?), his answer didn't seem too clear.
"I hesitate to answer that question. I don't want to give it any credence. … It's a stupid question to me." He added, "I don't feel the need to explain to people."
Article continues below advertisement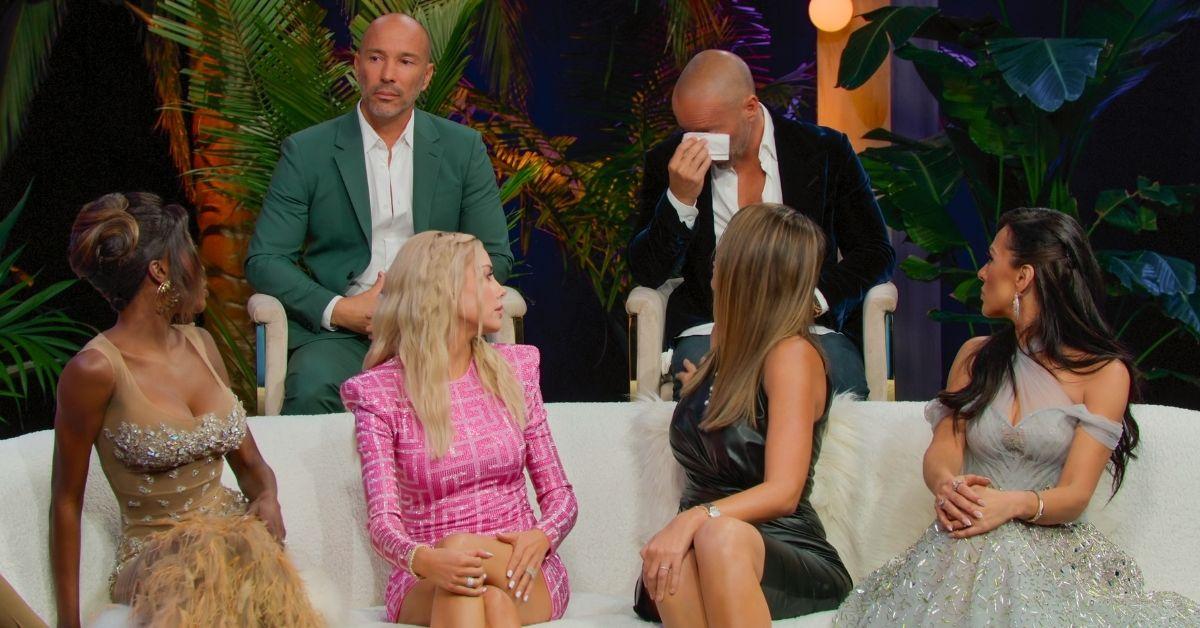 While we'll have to accept that answer, he could have given us a more detailed response. Like c'mon Jason, tell us how much you loved her and how this breakup has devastated you. Tell her how hard it is to continue to see her in the office. Tell us!
Jason admitted that watching the new season and seeing their relationship was difficult, but was it only the show that triggered him? If this was his real-life relationship, wouldn't just hearing Chrishell's name send him into an emotional spiral? Or seeing her post on Instagram? After all, he does continue to like all of her photos as if nothing ever happened between them.
The point is, Jason and Chrishell are clearly over. But were they ever really together?