Mary and Romain on Chrishell and Jason's Breakup: "Neither of Them Did Anything Wrong" (EXCLUSIVE)
Chrishell Stause and Jason Oppenheim's relationship will be featured on 'Selling Sunset' Season 5. Mary Fitzgerald and Romain Bonnet spoke with us about the exes and their dating timeline.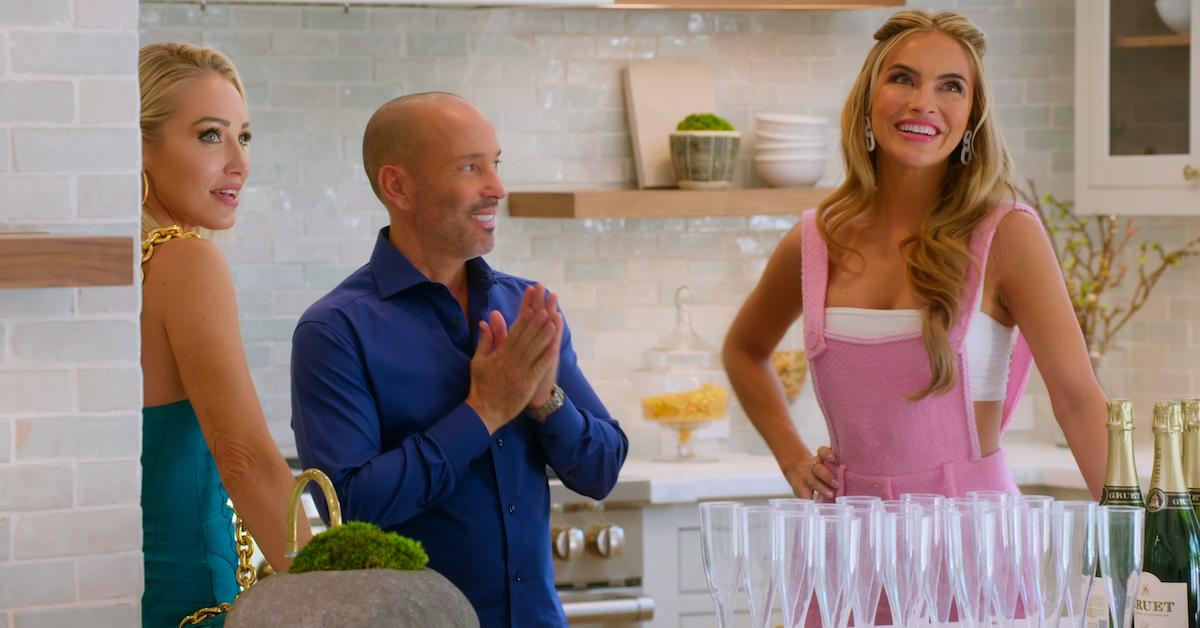 Long before Selling Sunset Season 4 dropped in November 2021, fans learned on Instagram that agent Chrishell Stause and The Oppenheim Group co-founder Jason Oppenheim were a romantic item.
The relationship between the broker and the soap opera alum shocked longtime fans of the series. In addition to being Chrishell's boss, Jason had also previously dated her best friend, Mary Fitzgerald.
Article continues below advertisement
Though many wanted Jason and Chrishell's romance to play out on Season 4 of the hit Netflix series, viewers were only able to catch a glimpse of their connection in the closing moments of the final episode.
Months after the conclusion of Season 4 — and following the couple's real-life breakup — Chrishell and Jason's relationship will finally be a major storyline on the upcoming fifth season of the real estate reality series (which premieres on April 22).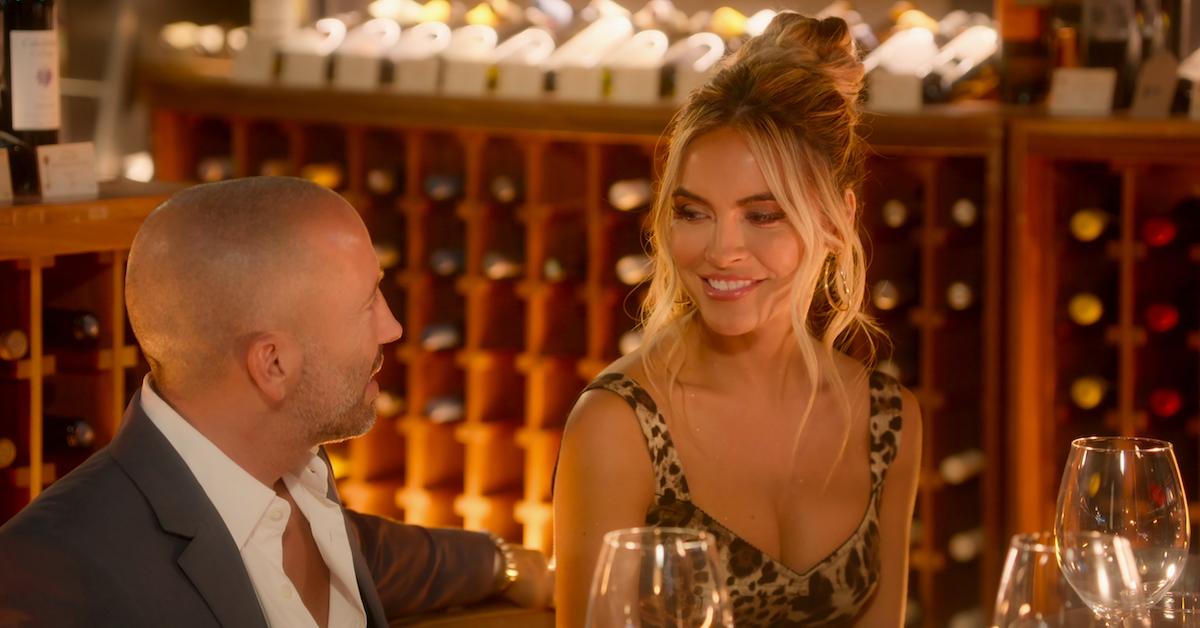 Article continues below advertisement
Ahead of the Season 5 release, Jason's ex and Chrishell's bestie, Mary Fitzgerald, and her husband, Romain Bonnet, spoke exclusively with Distractify about the relationship, and how they both reacted to the split.
Read on to find out more from our chat with the Selling Sunset co-stars, and for a refresher on the timeline of Jason and Chrishell's now-ended relationship.
Chrishell Stause and Jason Oppenheim dated during filming for 'Selling Sunset' Season 5.
Selling Sunset fans have been rooting for Chrishell to find happiness ever since news broke of her divorce from Justin Hartley in 2019. After her split from the This Is Us actor, Chrishell briefly dated DWTS pro Keo Motsepe.
She announced her relationship with Jason on Instagram in July of 2021, though she shared in her 2022 book, Under Construction, that the two had actually been "hiding [their] relationship successfully for quite a while" at that point.
Article continues below advertisement
Once they went public with their romance, Jason and Chrishell shared photos with one another on social media, and spoke about each other positively in the press.
However, less than six months after they confirmed their relationship, the Selling Sunset stars announced their split.
Article continues below advertisement
"I have tried to embrace the world I have found myself in and that includes being open and honest about my relationships," Chrishell wrote in her Instagram statement in December of 2021. "It felt scary and terrifying knowing that it may not end in what society deems a success and what I am ultimately looking for. But after many long heartfelt talks, I am choosing to see it as a success no matter what label is attached to it publicly."
The All My Children alum noted that her timeline for having children did not match up with Jason's, which contributed to the split.
"Jason was and is my best friend, and other than our ideas for family ultimately not being aligned, the amount of respect and love we have for each other will not change going forward..." she continued. "Men have the luxury of time that women don't, and that's just the way it goes."
Article continues below advertisement
Mary Fitzgerald and Romain Bonnet on the 'Selling Sunset' split: Chrishell and Jason each "wanted something different."
While Chrishell and Jason's romance came as a surprise to many, their fans were rooting for the two to make it work — including their co-stars Mary and Romain.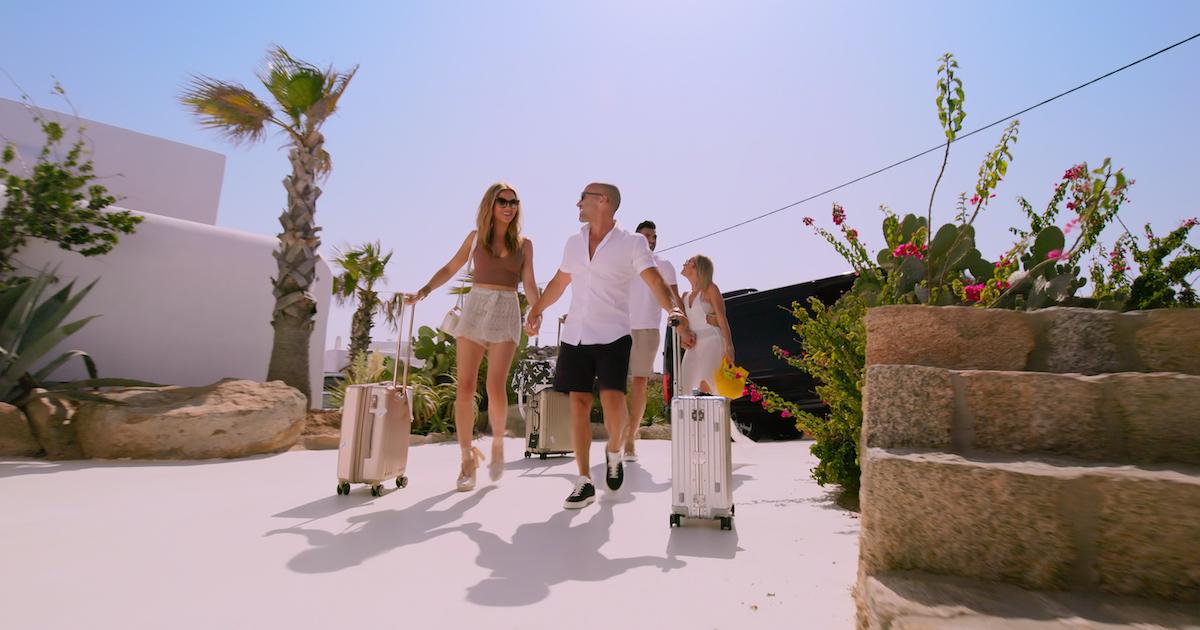 Article continues below advertisement
"It was great when they were together," Mary said to Distractify about her pals' connection. "It was so much fun having two of my best friends together. Romain and I would go out with them all the time, and it was amazing."
Mary noted that the relationship was ideal for her, because she shares dogs Zelda and Niko with Jason. As a result, it's important for her to feel a sense of trust with whoever he is dating.
But Mary and Romain both recognized that nobody was to blame for Jason and Chrishell's December 2021 split.
"Neither of them did anything wrong, they just each wanted something different," Mary said about the breakup. "Romain and I were just there to support them both, but obviously, it takes a little time too for them to just process and heal, because everybody wanted them to work out."
Article continues below advertisement
"At the end of the day, we want both of them to be happy," Romain concluded about his friends' split.
The fifth season of Selling Sunset premieres on April 22 on Netflix. Seasons 1 through 4 are available to stream now.