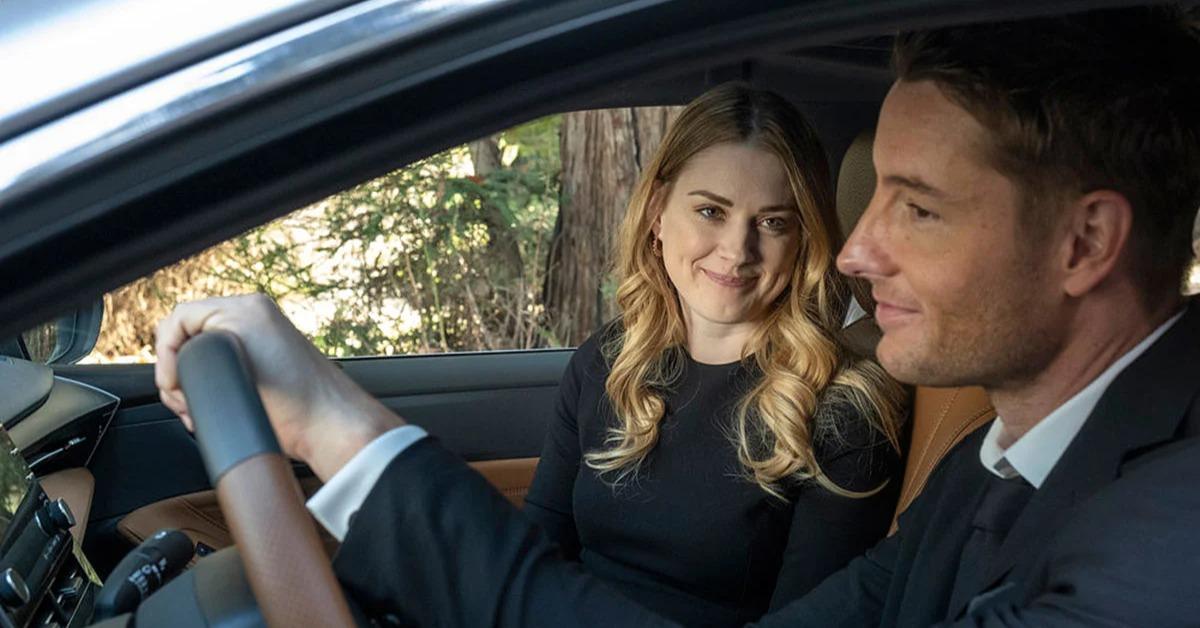 Kate's Wedding Could Be Where Kevin Connects With His Future Wife on 'This Is Us'
Sophie could be a guest at Kate's second wedding on 'This Is Us,' and if she is, it could mean she reunites with Kevin yet again, so is she there?
As hard as it still is for some This Is Us fans to come to terms with, Kate and Toby, or "Katoby," are no more. And as the final season winds down, we get to see Kate's wedding to her second husband, Phillip. But what fans really want to know is if Sophie is at Kate's wedding on This Is Us. Even though Madison filled the best friend role that Sophie once lay claim to, Sophie is still an old family friend and she's Kevin's ex.
Article continues below advertisement
To some fans, Sophie is also endgame for Kevin. And if she's at Kate's wedding, could she be the mystery woman he marries in the future? We know through flash forward scenes that Kevin is married in the future because of a wedding band on his left ring finger. Since Madison moved on, it makes sense for Kevin to end up with Sophie once and for all. But first we have to determine how the pair would even reconnect.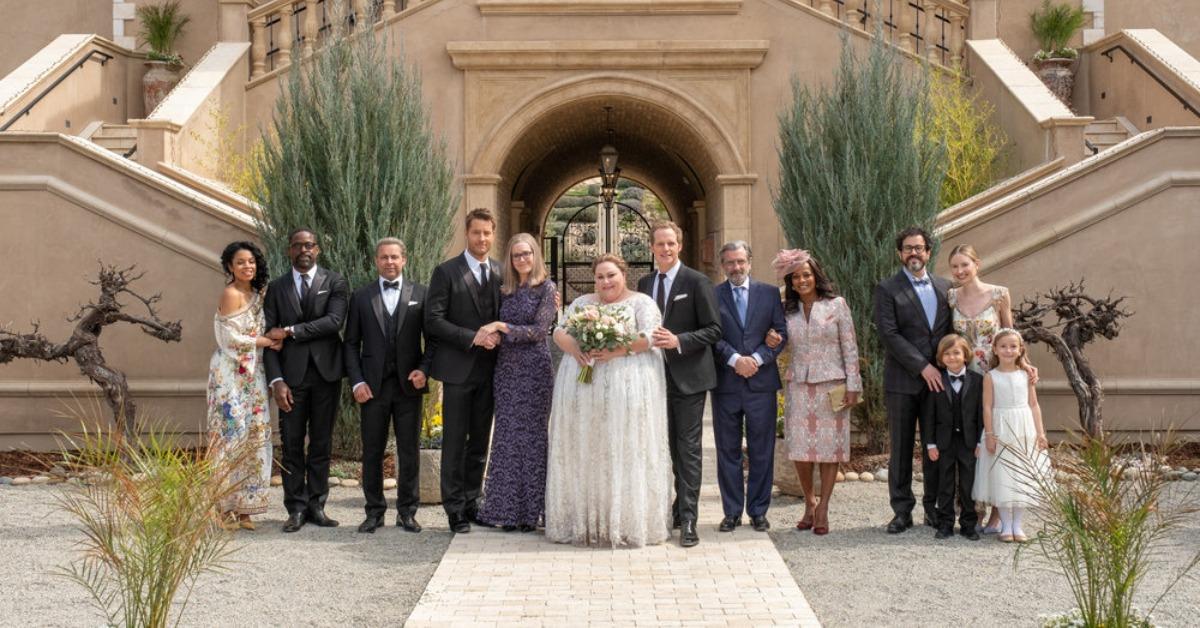 Article continues below advertisement
Is Sophie at Kate's wedding on 'This Is Us'?
Sophie returns to This Is Us in the April 12, 2022 episode that details Kate and Toby's end and how she moves on with Phillip. Through flash forwards and present-day scenes, we learn how Kate and Toby come to terms with the end of their marriage and how the Pearson family welcomes Phillip into the fold.
And in a scene from Kate and Phillip's engagement party, we learn that Kate started talking to Sophie again. Kate mentions how Sophie came to the party with her husband, so it's clear that she's still attached to someone else at this point. But Kevin can't help getting the puppy dog look that appears on his face whenever he sees his high school sweetheart and ex-wife.
Article continues below advertisement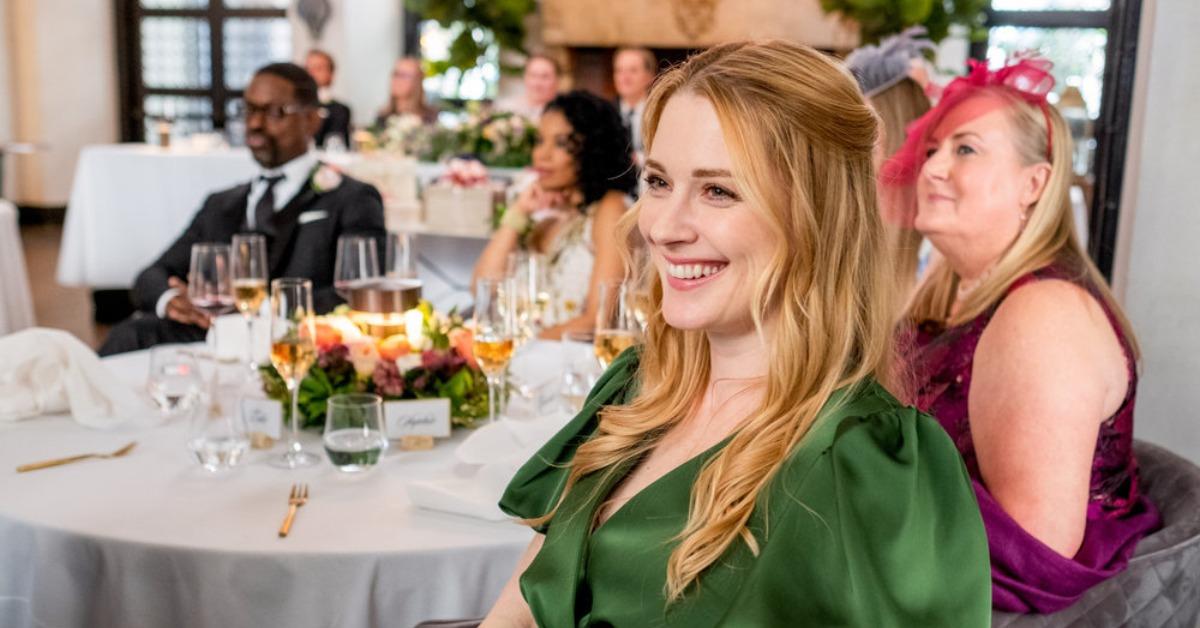 Because Sophie is at the engagement party, it makes sense for her to also be at the wedding. Alexandra Breckenridge, who plays Sophie, doesn't have the wedding episode on her IMDb profile, but the photos released ahead of the episode do show Sophie in attendance. The trailer for the April 19, 2022 episode doesn't show Sophie with Kevin as his date. However, it's hard to imagine the show won't revisit their relationship again.
Article continues below advertisement
Do Kevin and Sophie get back together on 'This Is Us'?
If the majority of This Is Us fans have their way, then Kevin and Sophie will end up together by the end of This Is Us. Plenty have shared on social media that they hope the two characters can find their way back to each other before the series ends for good.
Kevin has made mistakes over the years but, as one fan pointed out on Twitter, he is finally at a place mentally and emotionally where he can be with Sophie again.
Another fan tweeted that the scene in a previous episode where Randall tells Malik that first loves have a way of coming back around is a direct hint about Sophie and Kevin ending up together. Unfortunately, we don't know for sure how things end between Kevin and Sophie.
But for now, let's hope they get a happy ending on par with Kate's.
Watch This Is Us on Tuesdays at 9 p.m. EST on NBC.