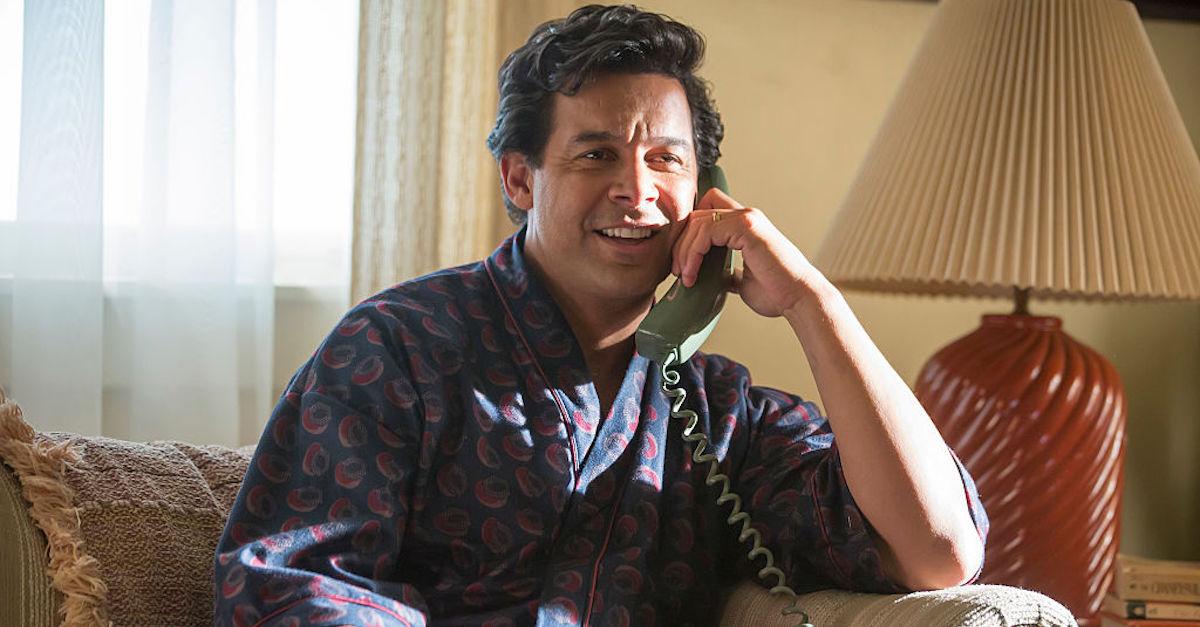 Here's What Fans Think Happened to Miguel on 'This Is Us'
By Lizzy Rosenberg

Mar. 23 2021, Updated 11:49 a.m. ET
Season 4, Episode 16 of This Is Us — titled "New York, New York" — was nothing short of eventful. Randall causes a scene (as usual) and convinces his siblings that they need to send their mother, Rebecca, away to St. Louis to get treated for Alzheimer's Disease. All of them end up meeting in New York for Kevin's movie premiere, where they intended to discuss the matter further. Rebecca's return to New York also inspires some groundbreaking flashbacks.
Article continues below advertisement
However, fans are still wondering what happened to Miguel — a flash-forward scene in the Season 3 finale showed Rebecca on her deathbed, but instead of having Miguel by her side, Jack's brother Nicky is present, potentially implying they are together. Recent episodes are possibly piecing together what may have happened to Rebecca's second husband, but before we get started, watch the clip in question below. As usual, try not to cry.
Article continues below advertisement
Theory #1: Miguel and Rebecca's marriage couldn't withstand her illness on 'This Is Us.'
When Rebecca's first husband, Jack, had passed away, Rebecca decided to reconnect with Miguel via social media. They had fallen out of contact, and she needed somebody to talk to. After rekindling a friendship — and later, a relationship — Rebecca and Miguel got married. This was shortly after Rebecca had been diagnosed with "mild cognitive impairment," which doctors are attributing to Alzheimer's, but Miguel stays by her side anyway.
One theory behind Miguel's absence is that their marriage wasn't able to withstand Rebecca's diagnosis. Instead of seeking out treatment for Alzheimer's, which can be extremely difficult, expensive, and time consuming, she has chosen to opt for completing her bucket list, knocking off everything she always intended to do, but never did. In "New York New York," Rebecca mentioned that she had compiled a list of things which she's always said "I'll do that next time," which she now intends to tackle. 
Article continues below advertisement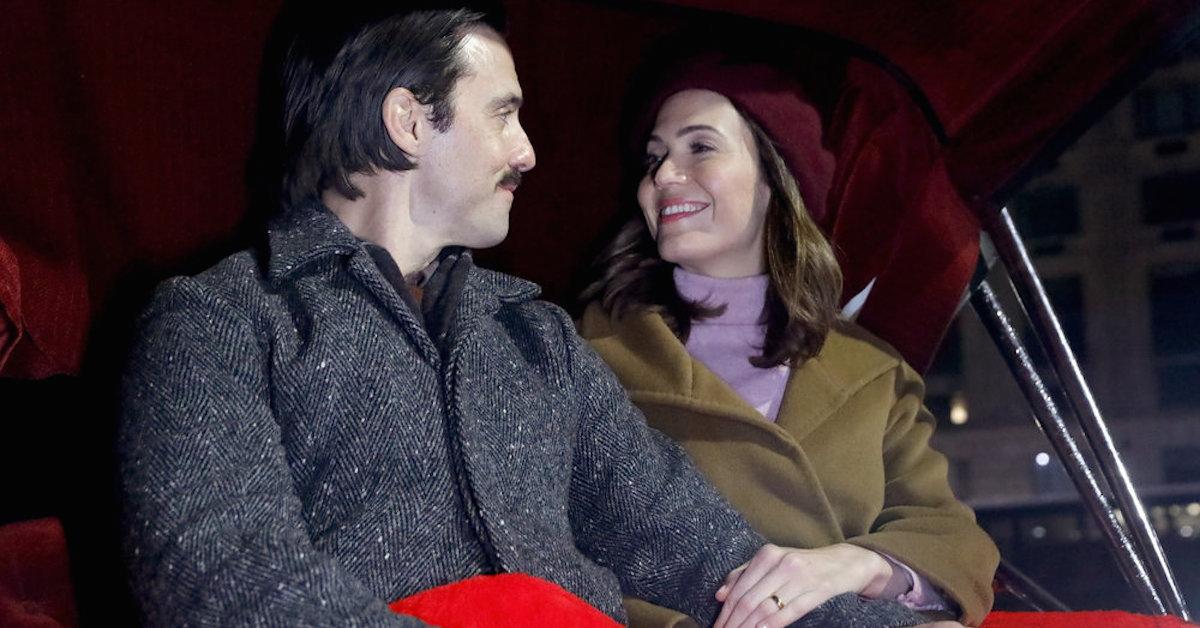 Theory #2: Rebecca's family bullied Miguel out of the picture and she fell for Nicky.
Rebecca's children aren't Miguel's biggest fans, so in Rebecca's fragile state, there's a slight chance they pushed Miguel out of the picture on their own. With Rebecca's health rapidly declining, she probably doesn't have too much control over her own life... especially if she was ultimately sent to St. Louis for that Alzheimer's trial clinic.
Article continues below advertisement
In the past, we've seen Miguel acting somewhat passive in his relationship with Rebecca — he doesn't even notice her memory is fading until she's diagnosed. Between Rebecca's state of vulnerability, her pushy family, and Miguel's lack of determination, it seems like his absence could have been somewhat out of his control.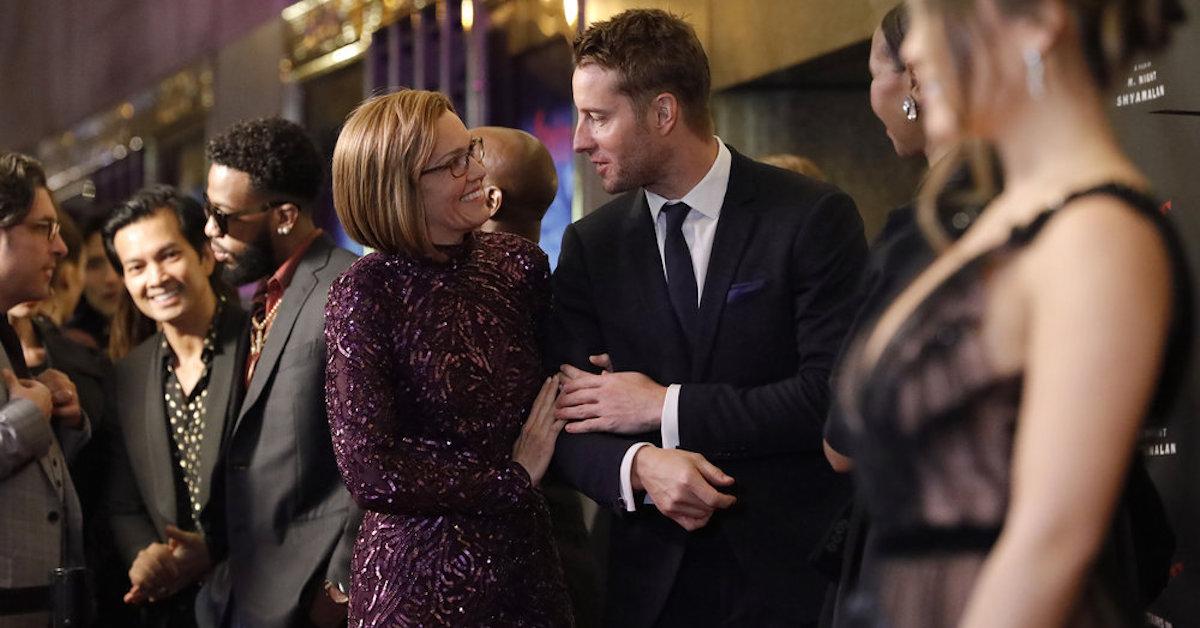 Article continues below advertisement
Theory #3: "New York, New York" left 'This Is Us' fans wishing Rebecca ended up with Kirby.
During a flashback in "New York, New York," we see Kevin introducing Rebecca to his acting teacher, Kirby, whom many wish she ended up with. Check out what fans on Twitter had to say about it, below, and try not to feel too guilty about their contempt for Miguel.
Article continues below advertisement
At this point, we really aren't sure what happened to Miguel, but we're hoping for the best — fingers crossed we'll find out soon.
Catch new episodes of This Is Us on Tuesdays at 9 p.m. ET on NBC.