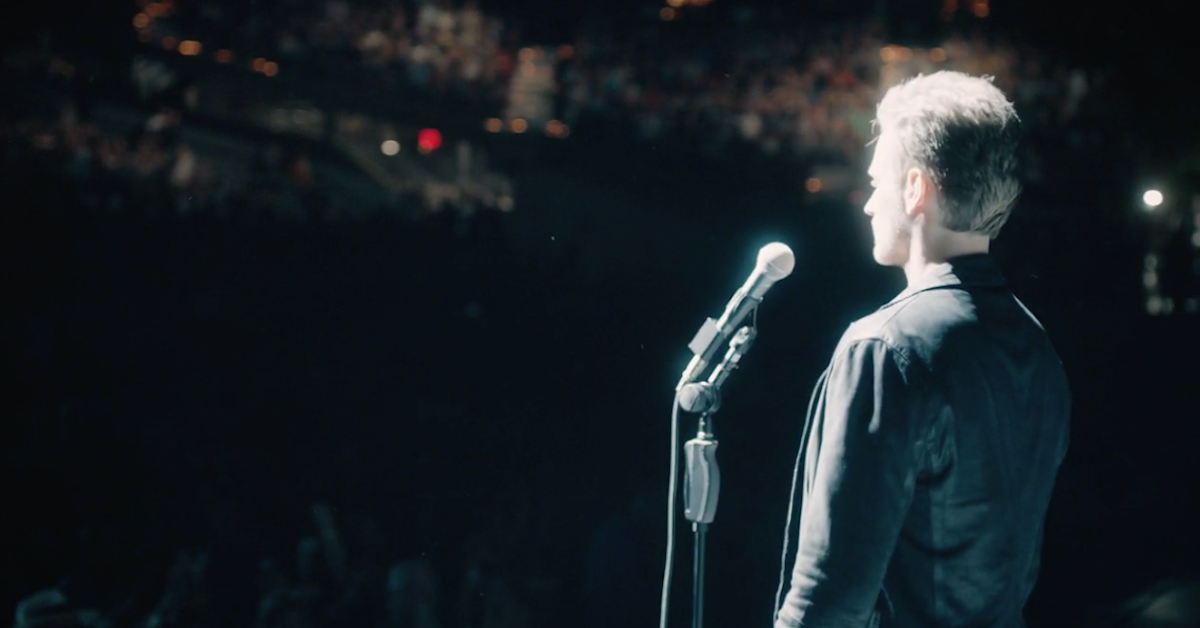 What You Need to Know About the Actor Who Plays Jack Damon on 'This Is Us'
Season 4 of This Is Us is finally back after a long summer hiatus, and it's safe to say we won't be making any other Tuesday evening plans for the foreseeable future. That said, the premiere did leave many questions unanswered, as it introduced a whole new slew of characters, as well as a distant future timeline, to the already existing present, past, and far past we've seen before.
Article continues below advertisement
Most notably, Jack Damon stands to play a huge role in this upcoming season. The son of Kate (Chrissy Metz) and Toby (Chris Sullivan), he proves himself to be a fighter after his mom experiences complications during premature childbirth.
We jump to the future and see Jack as an adult, fulfilling his grandmother (Mandy Moore)'s dream of becoming a world-renowned singer.
While it takes a while to understand how Jack fits into the Pearson family at first, we quickly learn that his character is visually impaired.
But is Blake Stadnik, the actor who plays Jack actually blind? Keep reading to find out.
Article continues below advertisement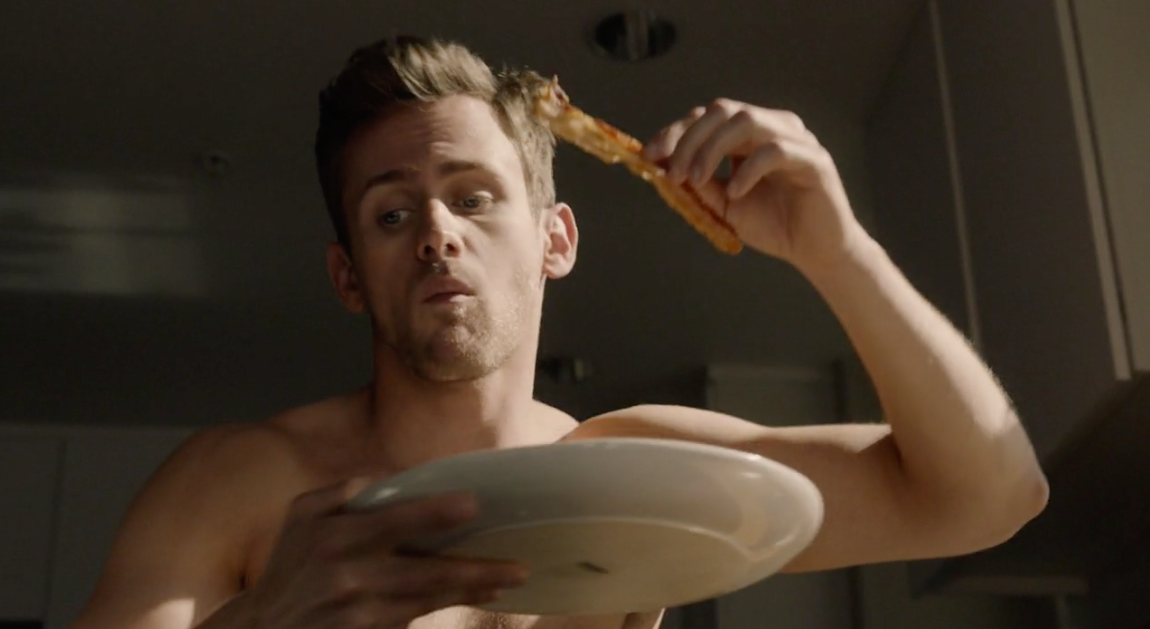 Is Blake Stadnik actually blind on This Is Us? 
Season 4's premiere introduced viewers to Kate and Toby's adult son Jack, a musician with visual impairment who has an adorable white pom called Sam, and falls in love with aspiring chef and waitress Lucy.
Article continues below advertisement
He quickly proposes to her, and we get a glimpse into his career as a pop star, fulfilling his grandmother Rebecca's dream of singing on stage for a huge audience.
It isn't until later, when we flashback to the present-day, where Kate and Toby have just given birth, and learn that their baby was born with retinopathy and will only be able to see colors and shapes, that we put the two storylines together.
As show creator Dan Fogelman said on a press call per Vulture, "We've known for a while now that Kate's son was going to be born prematurely and blindness retinopathy is a common thing that would come from that."
And that bit was key when it came to casting "a leading man who was without sight," Dan said.
Article continues below advertisement
"It was an interesting casting process because we wanted to cast a blind actor," he said. "I was worried about it," he explained of finding an actor with a similar visual impairment who "could be funny and charming but also accessible and sweet."
But once producers met Blake, "he was clearly the guy" Dan says, even though he had never acted on camera.
Article continues below advertisement
Which isn't to say that they didn't audition several actors without sight. "One of the wonderful things about our casting department was it wasn't like they only found Blake," Dan told Entertainment Tonight. "There were a bunch of really viable, wonderful casting choices that came through our casting department."
This Is Us is Blake's first on-screen role.
Blake is a Pittsburgh native and graduate of Penn State's musical theater program, so it's safe to say he's the one actually singing that rendition of "Memorized" on stage. As far as his story, he was diagnosed at the age of six with a form of juvenile macular degeneration that left him blind by the age of seven, writes the LA Times.
Article continues below advertisement
His official diagnosis is known as Stargardt disease, which means that the light-sensitive cells in his retina have deteriorated to the point where his vision is very blurry and he has trouble seeing colors. After he was diagnosed, his parents wanted to find an outlet for him and noticed he was passionate about dancing.
"It just clicked," Blake told the LA Times. "I don't know if I'd be doing this without my condition. It's actually been a blessing in disguise."
On the show, we've already seen him "literally lying completely naked in a bed, and then having a six-hour makeout scene, and then going onto the stage at the Greek in front of thousands of people... to perform a song," and can't wait to see what's next for Jack's character, or for Blake in his career.
Tune in to This Is Us when it airs every Tuesday at 9 p.m. on NBC.