Madison in 'This Is Us' Is the BFF Kate Honestly Doesn't Deserve
Here's what you need to know about Kate's BFF Madison, the only non-Pearson by Kate's side in the hospital.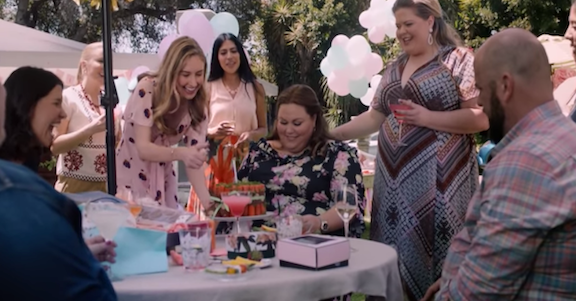 Season 3 of This Is Us is coming to an end and tensions are higher than ever as we watch the Pearsons navigate their way through the hospital following Kate's premature labor and the birth of her and Toby's son, Jack Jr.
Article continues below advertisement
But if you're wondering who that blonde bubbly lady who broke into Kate's house to bring her baby the doll of Ruth Bader Ginsburg, you're definitely not alone. Madison, Kate's BFF, is the only non-Pearson to come to the hospital and stand by Kate's side, and she's actually been around the show since Day 1.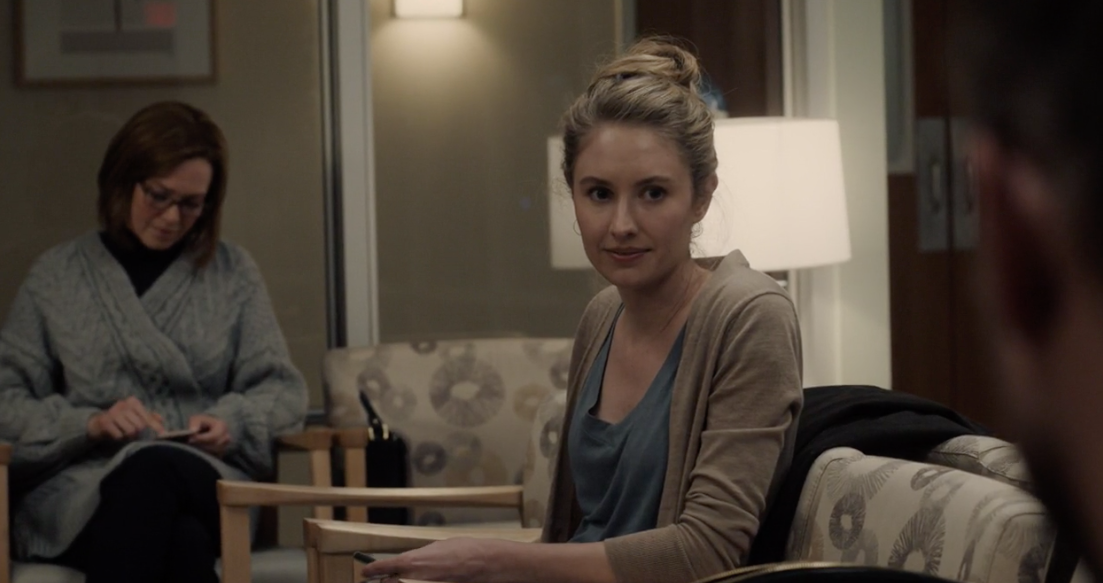 Article continues below advertisement
So, who exactly is Madison and how does Kate know her?
Here's a refresher for fans who haven't thought about Season 1 since it aired two years ago. During the pilot episode, we watch Kate — who's struggling with her weight — join a support group, Overeaters Anonymous.
There, you'll remember there's a skinny blonde girl who doesn't appear like she belongs with the rest of the group. Madison suffers from an eating disorder, a symptom of which is binge-eating, and she pridefully declares during one meeting that she successfully resisted eating hors d'oeuvres at a party.
Article continues below advertisement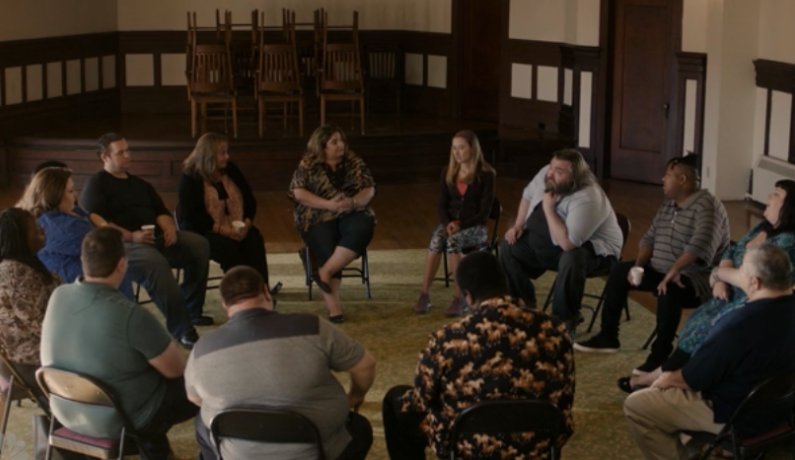 But she becomes something of the laughing stock of the support group, with group members delegitimizing her eating disorder and tearing into her at every chance they get.
Article continues below advertisement
Madison is lowkey the reason Toby and Kate are together.
Sure, it's tough now to think back to a time before Toby and Kate were Toby and Kate, but if you reach back into your memory, you'll recall these two actually met at the Overeaters Anonymous support group.
But it wasn't until Madison started opening up about her struggles that the couple even caught sight of each other, and their entire courting process essentially consisted of just making fun of Madison and her issues with food.
Their messed up point of view furthers the common and harmful misconception that in order to have a legitimate eating disorder, you have to be frighteningly thin or alarmingly overweight.
Article continues below advertisement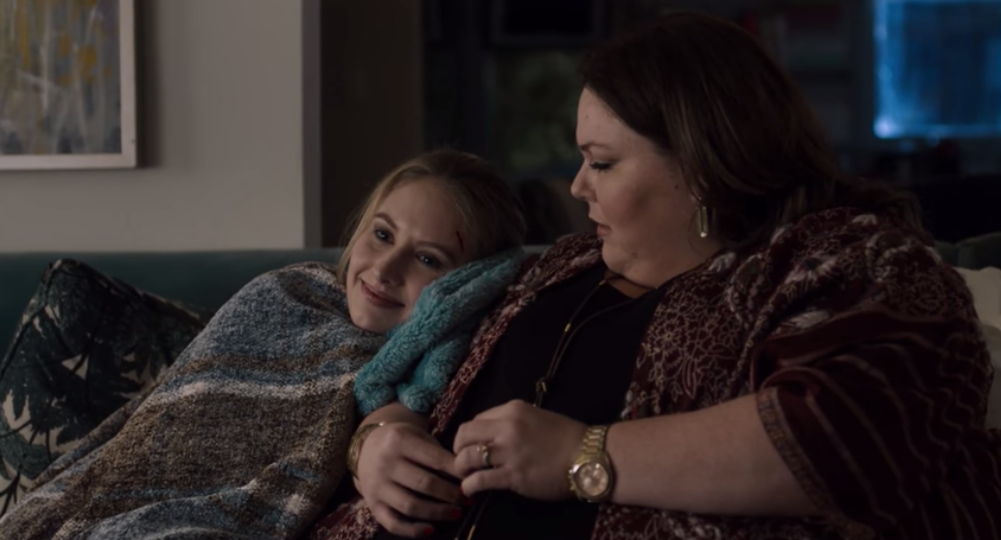 Bullying aside, Kate and Madison manage to become best friends.
Although they started off as nemeses, these two quickly manage to get along, and Madison becomes Kate's first and only friend. After Kate initially attacked her for sharing her struggles with food (which is the reason they're all in the group, by the way) — shouting, "People that come here have problems, real problems with real issues. Screw you, Madison!" — she backed into Madison's car in a fit of rage.
Article continues below advertisement
Confused and timid Madison gets out of the car to see if Kate is hurt, and Kate goes on to confess that she's "fine. It's just, I'm pregnant." Madison is elated for Kate, they immediately become friends and begin shopping for wedding dresses together. Poor Madison, TBH.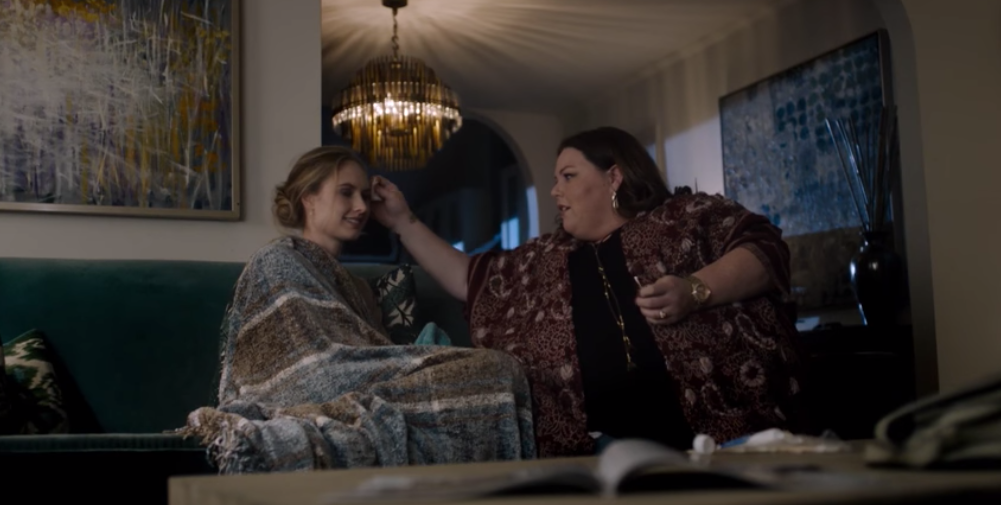 Article continues below advertisement
It's actually while they're shopping for wedding dresses that Kate truly starts to understand the gravity of Madison's eating disorder and begins to take her struggles seriously. Madison calls her after fainting in the dressing room and Kate finally realizes she's been treating her illness unfairly. She even admits that she didn't think Madison was sick enough for treatment, but goes over to take care of her and stops minimizing her problems.
"Thank you for taking care of me," Madison tells her at that point, when the two share a moment of vulnerability. "You're really nice ... I can't believe it. I finally have a best friend." From that point on, the two aren't quite inseparable (because try getting Kate to hang out with anyone other than Toby and her triplets for a day) but Madison does play a role at Kate's wedding, almost sleeps with Kevin, celebrates Kate's graduation, and is now by her side at one of the scariest moments of her life.
Article continues below advertisement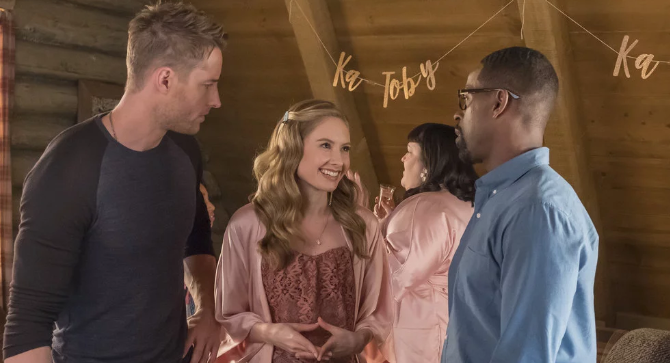 Who plays Madison in This Is Us?
Madison is one of our favorite characters on This Is Us because we love stepping outside of the nuclear Pearson family drama and seeing the other people they coexist and interact with. Which is also the reason we adore Beth, Zoe and even Miguel (how mean was Toby to him, by the way?).
Article continues below advertisement
Madison is played by none other than This Is Us writer and creator Dan Fogelman's wife, Caitlin Thompson. How convenient is that? Before becoming a series regular on the NBC show, she appeared in 90210, where she played a character by the name of (you guessed it) Madison. She's also been in TV series like Yoga Pants Gone Wrong, Small Shots, and LA to Vegas.
Considering she's married to the literal show creator, we can't imagine Madison going anywhere over the next three seasons.
Don't miss next week's episode of This Is Us, the last one before the finale, next Tuesday at 9 p.m. on NBC.