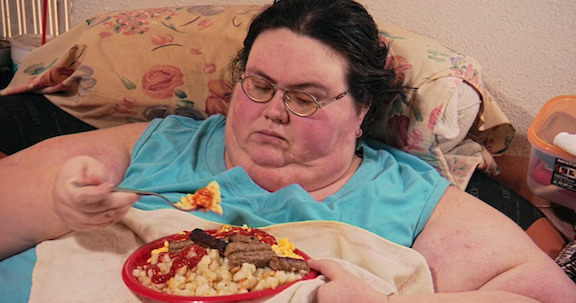 Jeanne Starred in the Most Dramatic Episode of 'My 600-Lb Life' We've Ever Seen
When it comes to My 600-Lb Life, the episodes featuring morbidly obese individuals tend to end with a cliffhanger. So much so, that viewers almost always find themselves wondering: What happened to so-and-so? Were they able to put in the work and get weight-loss surgery? How are they doing today?
Jeanne Covey is no exception. Let's take a deep dive into how she's doing now.
Article continues below advertisement
Jeanne's episode resembled something of a crossover episode with Hoarders, if you catch our gist. At the time of filming, Jeanne was almost 40 and lived in Big Sandy, Texas, not far from Dr. Now, in an incredibly disorganized rural house with a pack of dogs.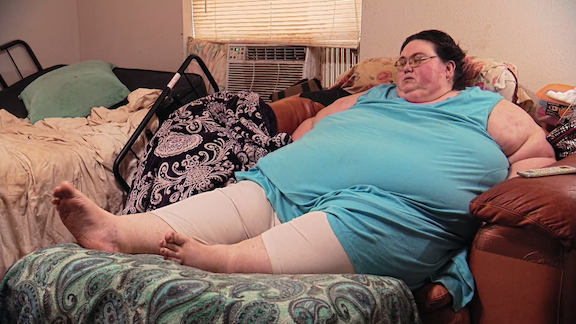 Article continues below advertisement
When we first meet Jeanne, her situation is one that Dr. Now considered "extremely critical." At well over 600 pounds, she spent most of her days in a chair having food brought to her by her ailing mother or schizophrenic dad. She couldn't fit in the bathroom or shower, so her mother has to help her clean herself with a bowl and a washcloth.
"It's so humiliating to be almost 40 and rely on my mom and dad to do everything for me," Jeanne confessed in a voiceover. She said they'd be better off without her because she feels like she'd become such a burden to them.
Article continues below advertisement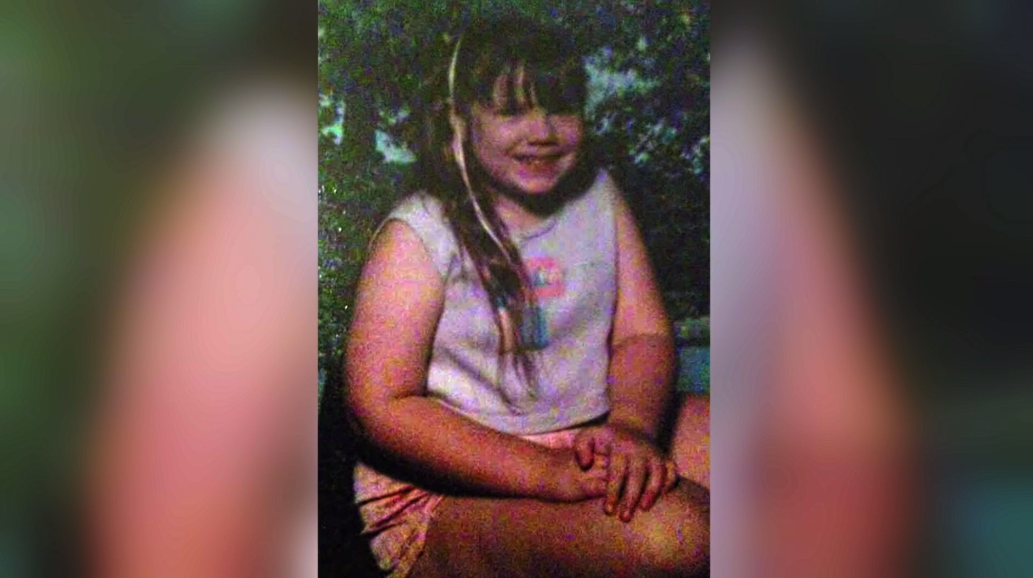 Jeanne from 'My 600-lb Life' had a very traumatic childhood.
Like many patients from My 600-Lb Life who suffer from obesity and eating disorders, Jeanne's binging habits began at a very young age. Around the age of 5, she stole sodas and snacks from her abusive grandmother to retaliate against her.
Article continues below advertisement
By the time she was 6, Jeanne was already over 100 pounds, and was subsequently molested by her mother's boyfriend. At that point, she kept on eating for comfort and her weight ballooned. Jeanne's mother Barbara mentioned she'd been concerned about Jeanne from a very young age, taking her to nutritionists and specialists to no avail. "None of that helped," she said, disheartened, "she kept gaining the weight."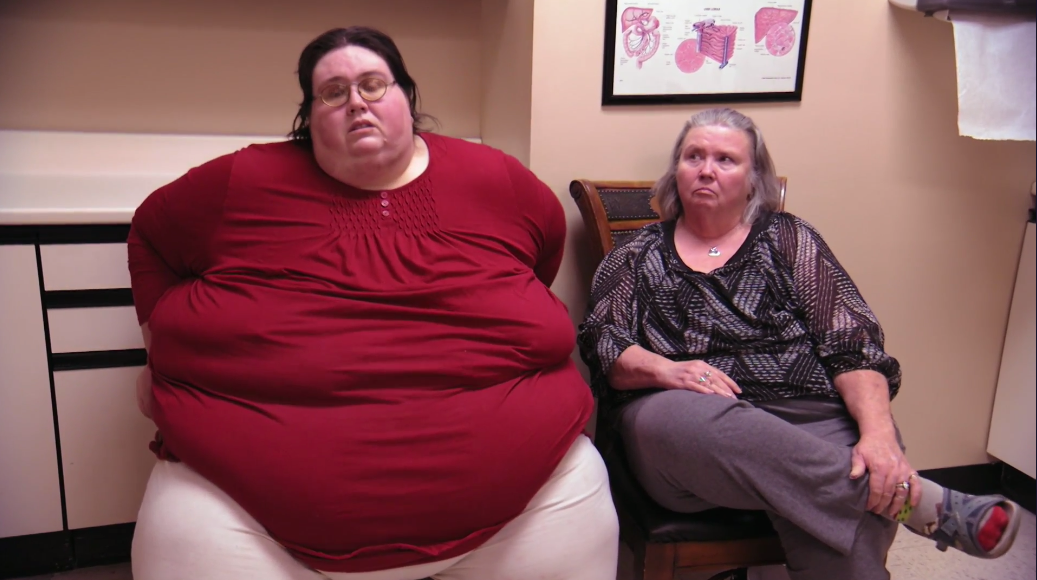 Article continues below advertisement
Dr. Now doesn't believe in quick fixes.
When Jeanne and her mom arrived at Dr. Now's office, Jeanne was desperate to get gastric bypass surgery in order to lose weight and get on with her life. But Dr. Now told her the process of getting healthy is not that easy.
"Your problem is your eating disorder and surgery does not correct eating disorders," he told her sternly. "If you want a different life, you have to be ready to do something about it. You are responsible for your behavior and your eating habits."
Article continues below advertisement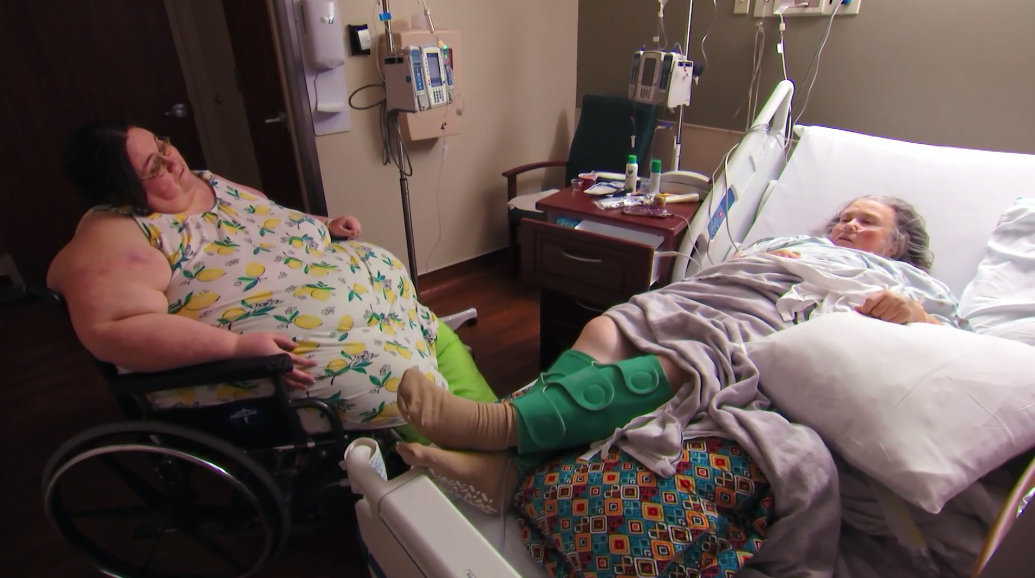 Jeanne experienced some unfortunate roadblocks on her path to recovery.
When she was ready to leave Dr. Now's office to try and lose the weight on her own ahead of her bariatric surgery, Jeanne's mother unexpectedly fell ill and had to go into surgery. The two were stuck in a Houston hospital waiting for Barbara to recover and realized they hadn't heard from Jeanne's dad in a long time.
Article continues below advertisement
When they eventually send police to do a welfare check on him, they learn he had died in his bed. The two are visibly shaken and Jeanne doesn't have the strength to continue her weight loss journey.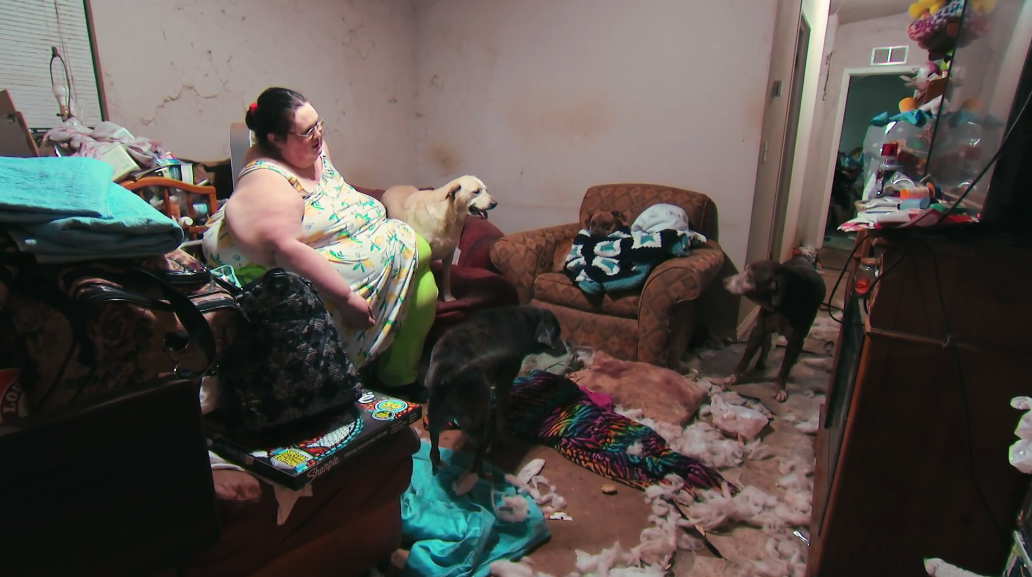 Article continues below advertisement
How is Jeanne from 'My 600-lb Life' now?
Jeanne's episode was the first in a while where a patient doesn't undergo Dr. Now's treatment and decides to postpone their weight loss surgery. Dr. Now luckily recommended a mental health professional to Jeanne, and she talked with her at the end of the episode.
"I talked to my mom and we both decided we're not going back to Houston," she said at the six-month check-in mark. "With my dad gone, we can't leave the dogs alone and I can't go by myself. So I'm just not in a place to do Dr. Now's program. I know I have to lose weight and I don't have a lot of time if I don't, but I don't know what to do about it right now."
Article continues below advertisement
If you're curious about what Jeanne looks like now, here's a photo she shared via Facebook in February 2021.
Article continues below advertisement
And here's a photo of Jeanne from March 2021.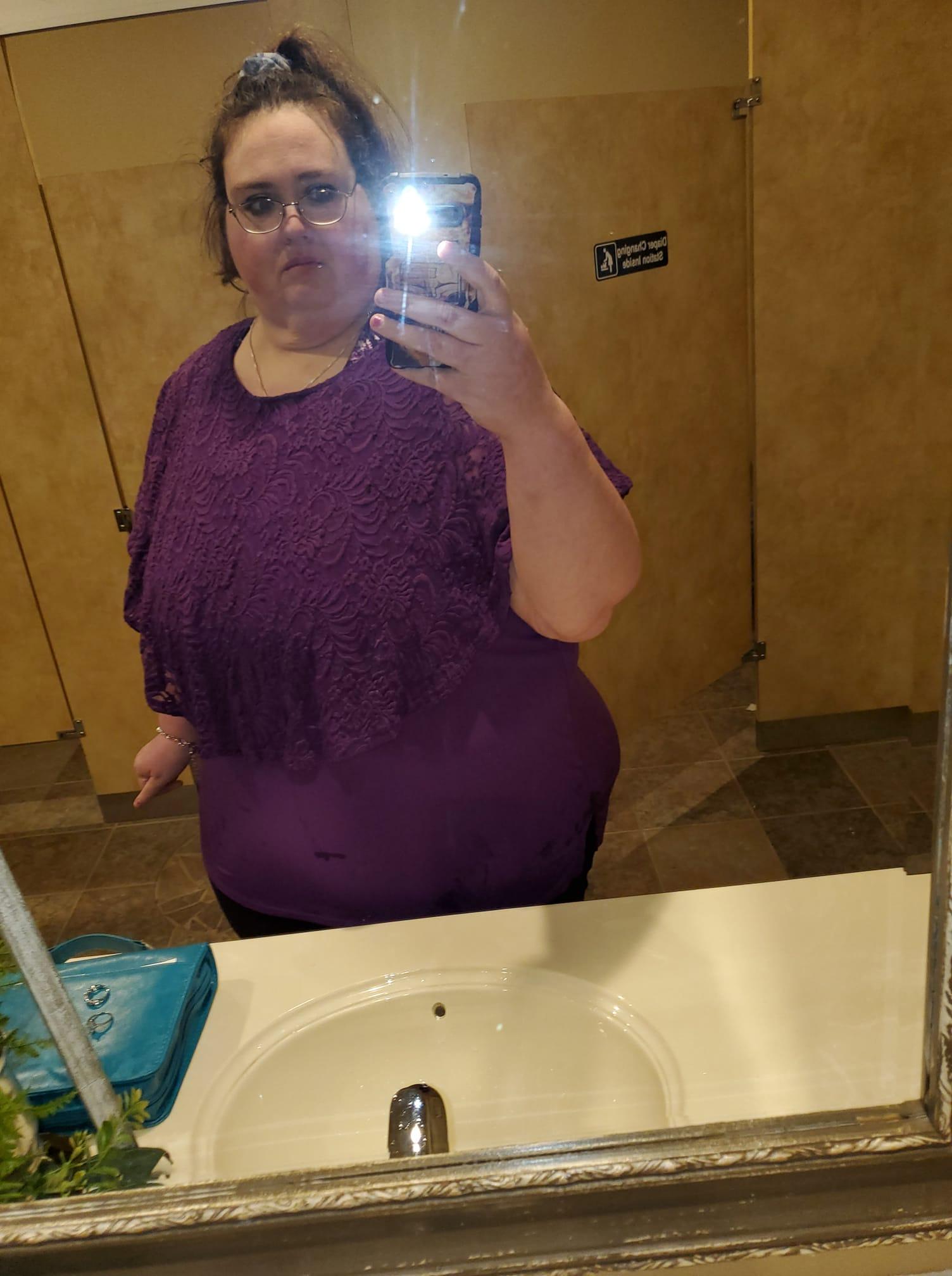 Article continues below advertisement
According to an update post in August 2020, Jeanne has lost a significant amount of weight since appearing on My 600-lb Life.
"Im down to 388lbs," she wrote. "So you dont need to private message asking my weight.. here it is.. Im doing great going out more."
We hope Jeanne was able to find help through therapy and we wish her the best as she continues this journey toward health.
Watch My 600-Lb Life Wednesdays at 8 p.m. ET on TLC.