'This Is Us' Fans Are Worried Kate Dies
Trailers for the last few episodes of 'This Is Us' have fans wondering, "does Kate die?" Here are all the possible clues about whether we have anything to worry about.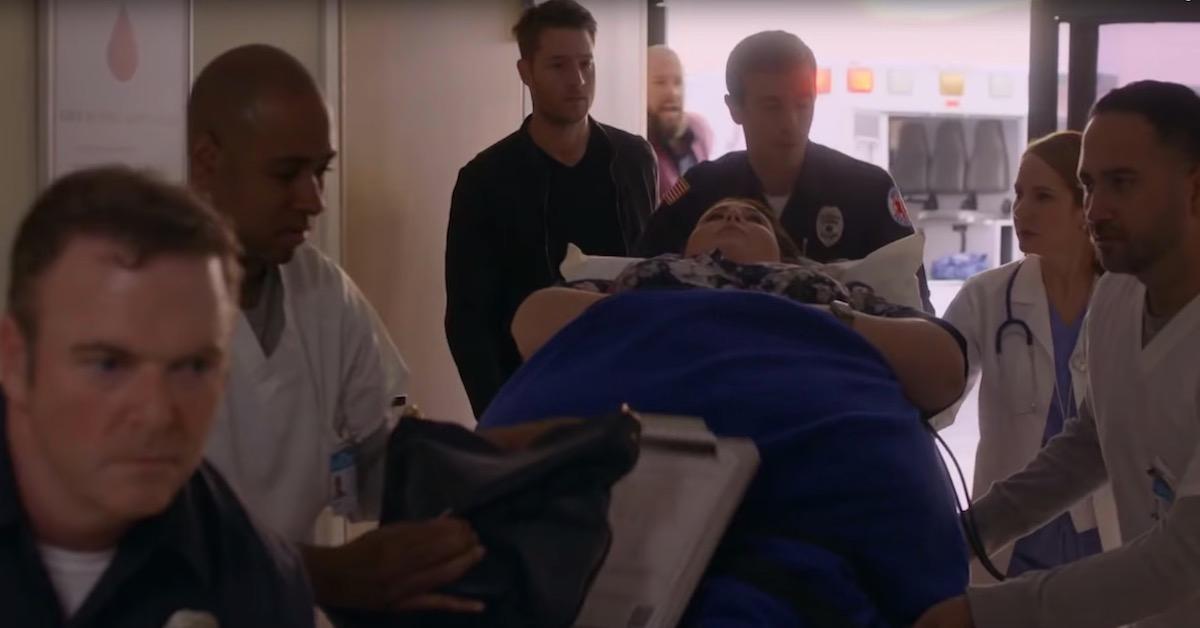 NBC's This Is Us finally comes back tonight after a two-week hiatus, and the network promises the last five episodes of Season 3 will air without future interruptions. But as our relief over Pearson withdrawals lifts, previews for upcoming episodes have fans worried that one of the Big Three won't make it out of this season alive.
Article continues below advertisement
So, is Kate going to die? Will the baby make it?
Kate has had a complicated road to motherhood, and though her pregnancy has gone without incident for the most part, footage of her on a stretcher going to the emergency room has alarmed fans. It isn't the first time the show has telegraphed a possible sudden end to Chrissy Metz's storyline on the show.
Article continues below advertisement
In this season's third episode, "Katie Girls," Kate underwent a risky IVF procedure, and in her dreams while under anesthesia she confronts her younger selves, as well as her dad. The fact that she interacts with Jack had us a little worried she would decide to join him on "the other side," but instead she awoke from the surgery unscathed — and pregnant!
However, she and Toby have already mourned one miscarriage and Kate especially had trouble allowing herself to become invested this time around. She eventually found the courage to celebrate, agreeing to a gender reveal and joyfully decorating a nursery for her future son.
Article continues below advertisement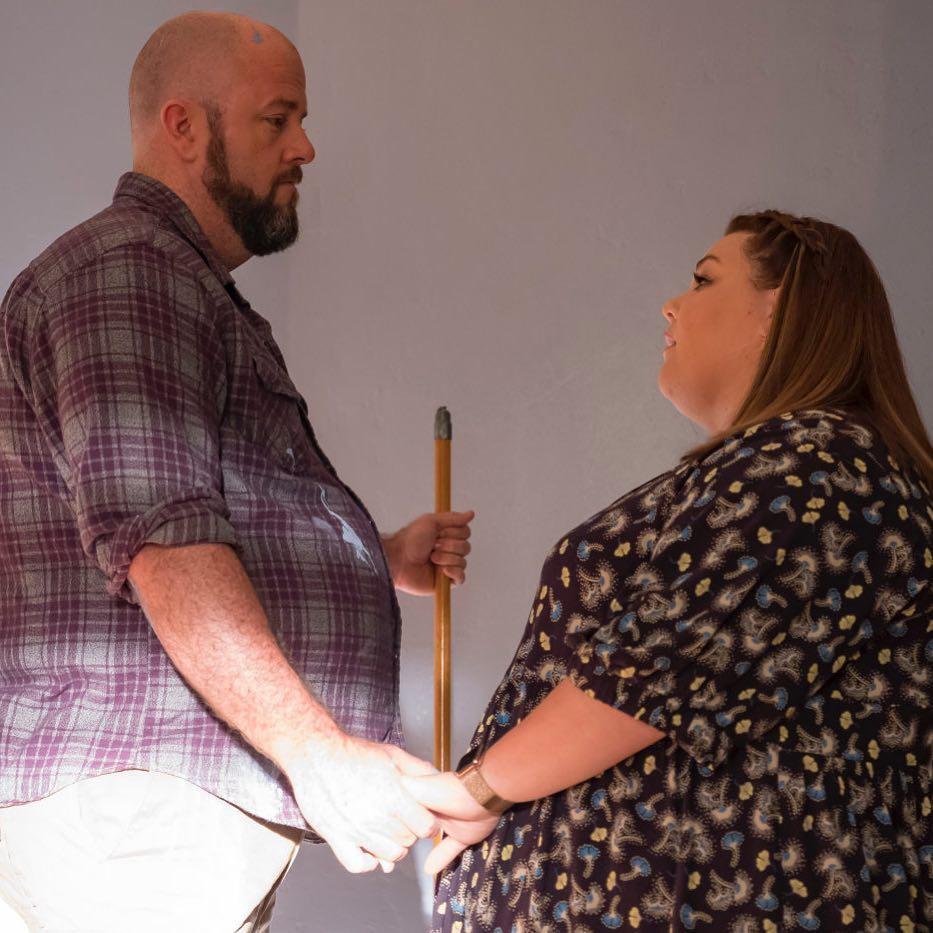 As has been stressed in literally every scene with Kate since she got pregnant, this is a risky pregnancy for mom and baby, so we're not exactly shocked about the possibility of a difficult or even emergency labor situation. Nevertheless, there's cause to believe mom and baby make it out alright, and it comes straight from the actress herself.
Article continues below advertisement
In an interview with PopSugar, Chrissy says, "It's not what anybody suspects," about the fate of her unborn child, so it seems unlikely she'll lose the baby. As for whether Kate herself dies, if that's the case, the 38-year-old actress has one heck of a poker face. She talks a lot about how motherhood will change Kate's relationship with her mom, Rebecca, and she talks about Toby and Kate's path forward in a way that suggests they're definitely both still living.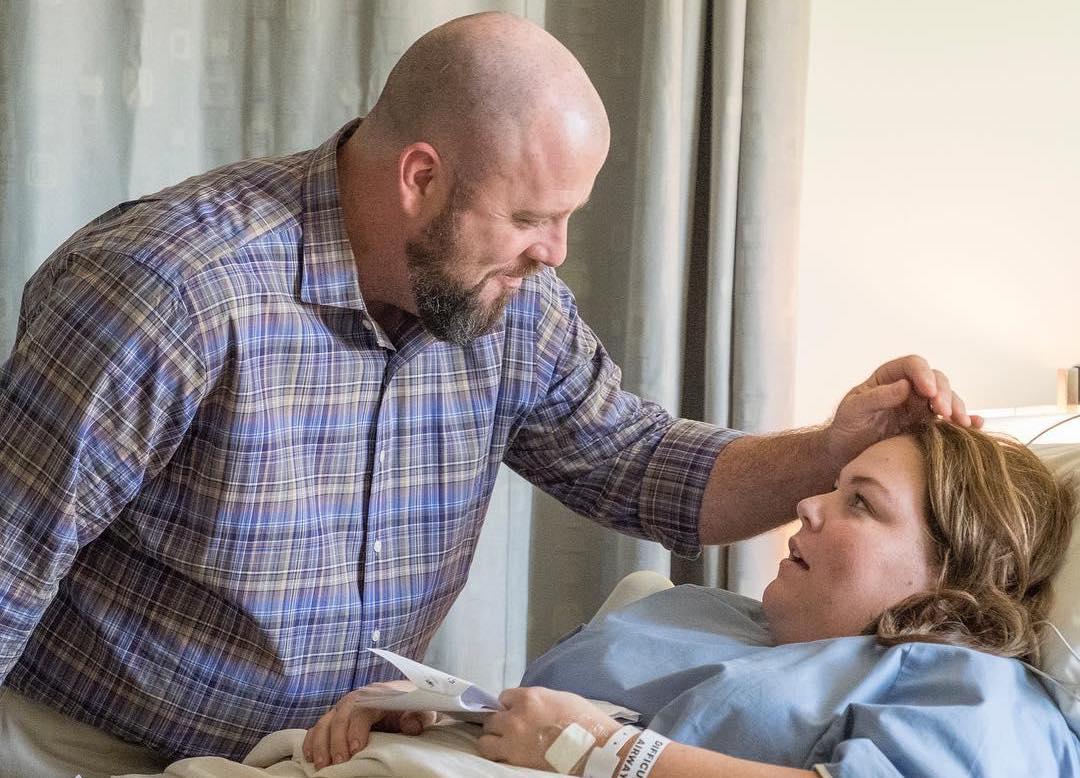 Article continues below advertisement
"But it's of course beautifully written and there's a lot of hardships and a lot of challenges ahead. It's again a story and a thread throughout the series that it's really important, and that nobody talks about. And it's really, really going to be a challenge for her and for Toby."
To us, this definitely suggests a complicated birth but one where mother and baby come out mostly OK.
But we aren't quite prepared to promise a tragedy-free Season 3 finale. Chrissy teased that the script for the episode was upsetting. "When I read the finale, there are a couple of things that happened that I was devastated reading," and that viewers will find it "shocking and heartbreaking."
Article continues below advertisement
Kevin's relapse could definitely lead to something in that territory, and let's not forget that, while things are good with Randall and Beth now, they were on much shakier ground earlier this season. The two of them divorcing is the most heartbreaking event fans could imagine, so here's hoping that brief stint on the couch is the worst of the marital woes for Beth and Randall.
Watch This Is Us Tuesdays at 9 p.m. on NBC.