From 'Big Mouth' to 'BoJack Horseman,' Here Are the Best Adult Cartoons on Netflix
From 'Big Mouth' to 'Inside Job,' Netflix is full of brilliant adult cartoons. You should be watching these gems.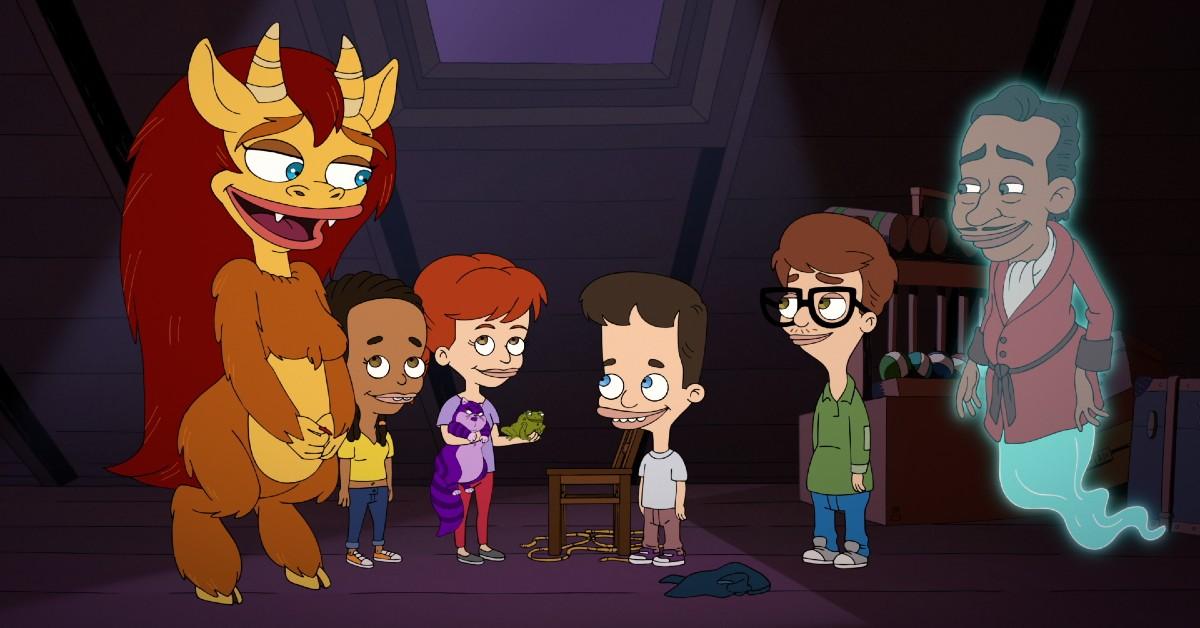 With celebrated shows like The Simpsons, Beavis and Butt-Head, and South Park reigning as God-tier adult cartoons, as well as stamps in the history of pop culture, it's hard to top them. But streaming giant Netflix is no stranger to hysterical and thought-provoking content.
Article continues below advertisement
From the deliciously racy adolescence in Big Mouth to the addictive sad boi energy consuming BoJack Horseman, Netflix proves that cartoons are indeed for adults.
Here are some of the best ones to watch on Netflix.
'Big Mouth'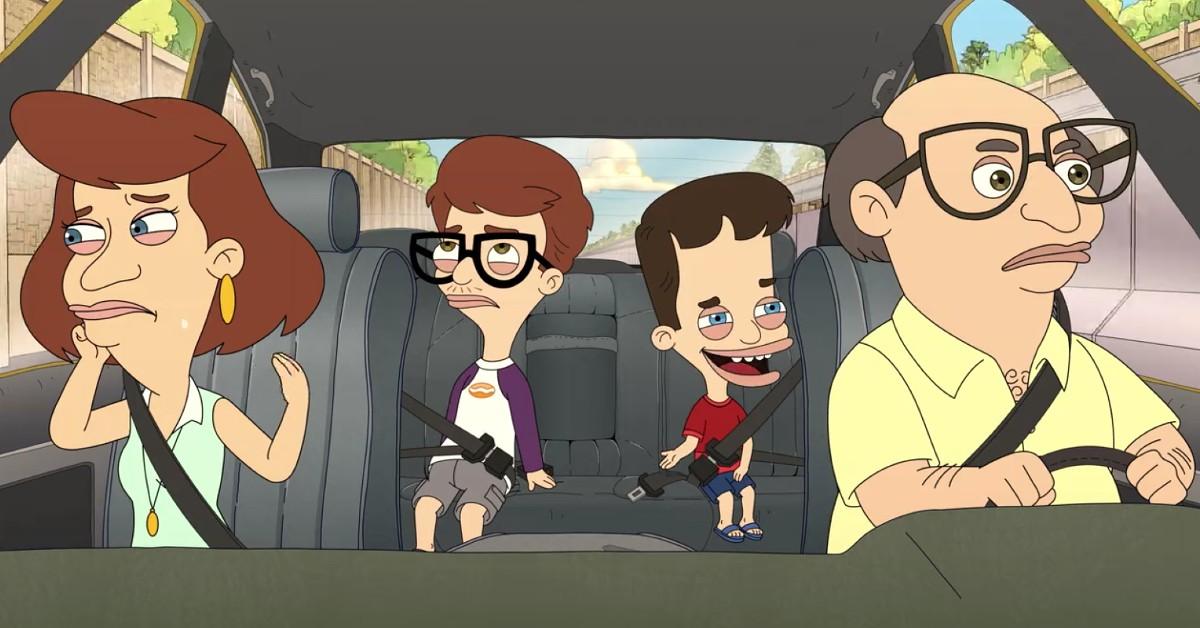 Big Mouth boasts a premise as ingenious as it is gross. Somehow, creators Andrew Goldberg, Nick Kroll, Mark Levin, and Jennifer Flackett found a way to turn the relatable terrors of puberty into a vulgar adult cartoon. With esteemed voice actors like John Mulaney, Jason Mantzoukas, and Maya Rudolph (who slays as the voluptuous hormone monstress Connie), the show set itself up for success.
Article continues below advertisement
And let's not forget about the A-listers who jump in on the fun — even if only for an episode or two. Kristin Bell has a recurring role as a sentient, sexual pillow while Jon Hamm plays a taunting seafood dish. Though it's goofy, bonkers, and often cringe-inducing (in the best way), Big Mouth deals with important social issues like code-switching and sexual harassment in a blunt-yet-applaudable manner.
Article continues below advertisement
'Inside Job'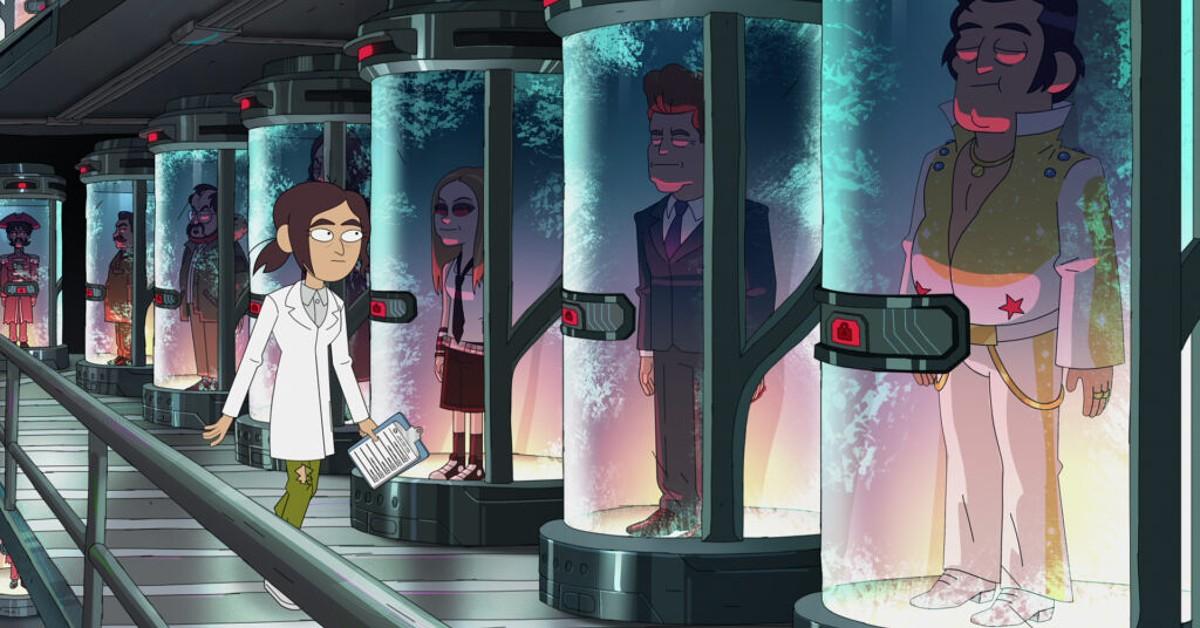 There are some wild, far-reaching conspiracies out there. From chemtrails and the fake moon landing to the illuminati, all conspiracies (no matter how outlandish) are real in the Inside Job universe.
Article continues below advertisement
From creator Shion Takeuchi (a former writer for Gravity Falls), the satirical cartoon follows socially inept protagonist Reagan Ridley (Lizzy Caplan) and her dysfunctional team as they work to conceal the world's true conspiracy theories. Featuring a company called Cognito Inc., the concept brilliantly pokes fun at the absurdity tied to conspiracies, and we can't get enough of it.
Article continues below advertisement
'BoJack Horseman'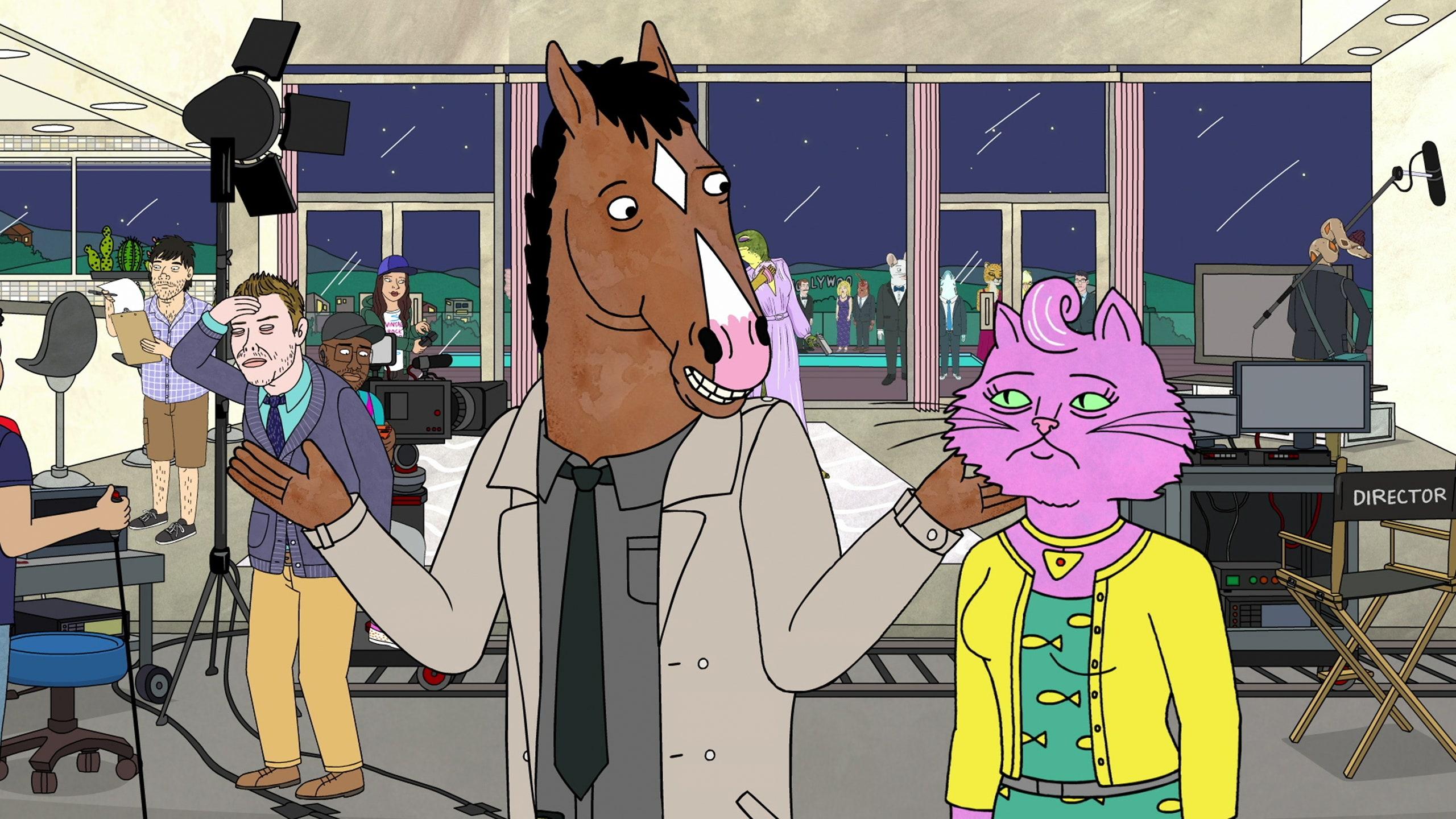 Netflix's first original animated series, BoJack Horseman — created by comedian Raphael Bob-Waksberg — set the bar high. All six seasons follow a depressed alcoholic humanoid horse as he tries to make a comeback in the world of entertainment (18 years after his hit sitcom was canceled).
The cartoon isn't exactly as "fun" as the previous two on our list. However, BoJack Horseman's pitch-black approach to comedy is realer than real — you know, aside from the talking animals. Nothing is sugarcoated.
Article continues below advertisement
'F Is for Family'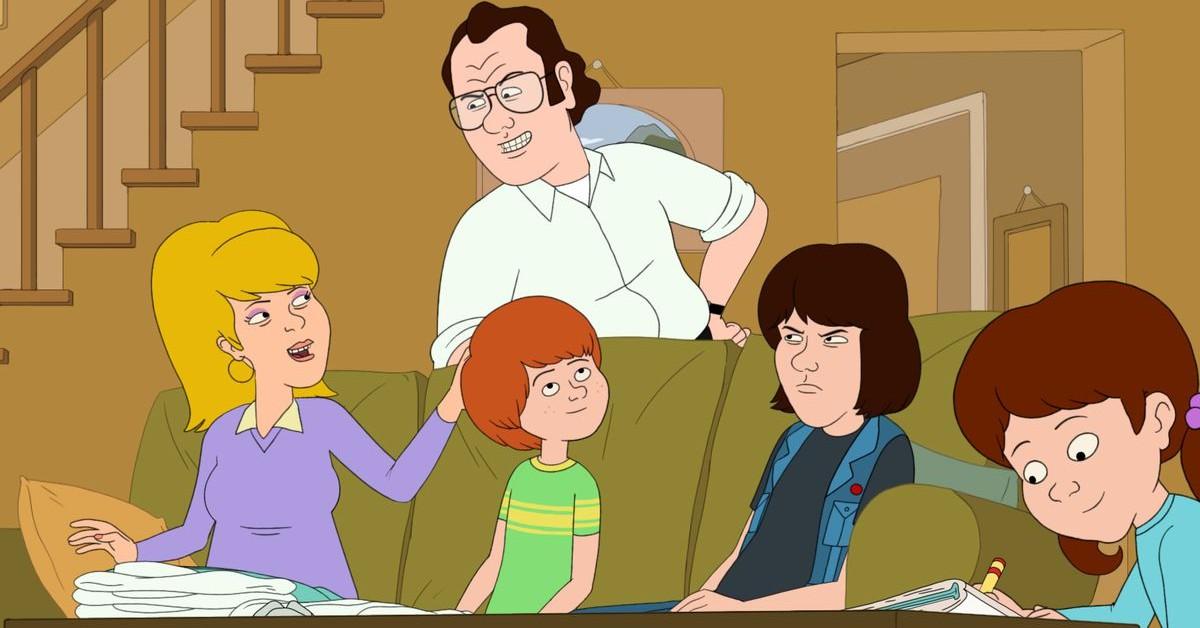 Set in the 1970s, F Is for Family is based on iconic stand-up comedian Bill Burr's upbringing. Burr co-created the show alongside Simpsons writer Michael Price and voices Frank Murphy — a version of Bill's own crotchety father. The hothead patriarch and Korean war veteran is married to Plast-a-Ware secretary Sue (Laura Dern). The couple have three bratty kids.
Article continues below advertisement
Frank can often be found enjoying a cold beer on a lawn chair propped in his driveway while screaming at idiots in his neighborhood. With Bill Burr's comedy and the show's blissfully nostalgic '70s aesthetic, it's no wonder F Is for Family was renewed for a fifth season.
Article continues below advertisement
'Disenchantment'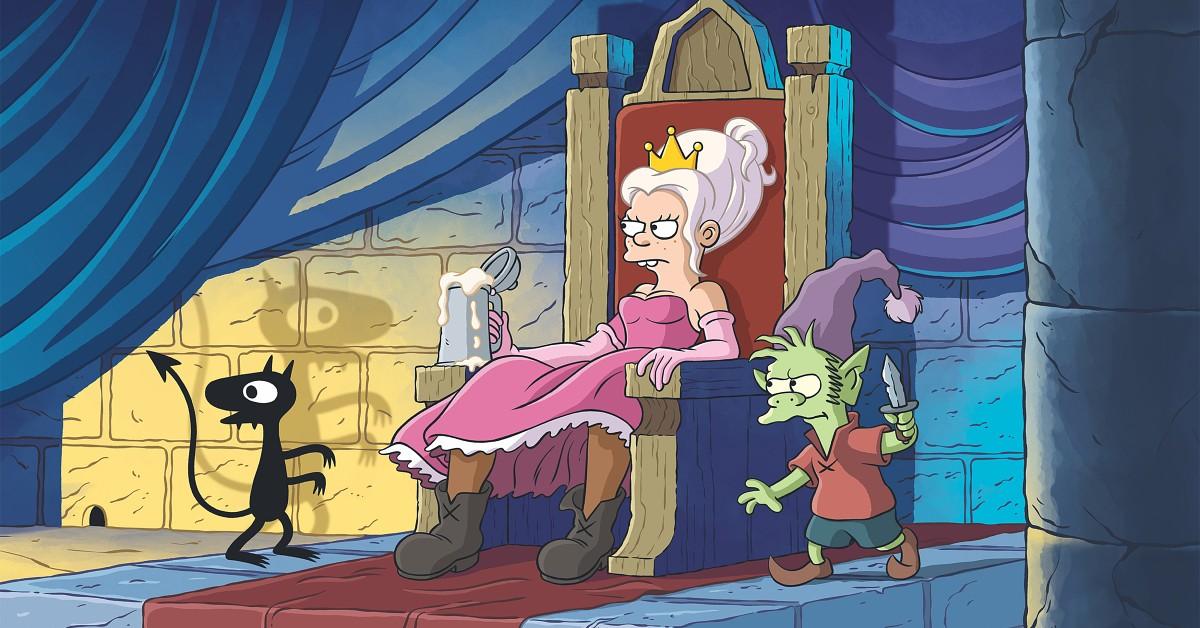 After creating the forever-lasting present-time adult cartoon The Simpsons and its futuristic counterpart Futurama, Matt Groening thought it was time to tackle the past, more specifically medieval times. Disenchantment is about the medieval kingdom of Dreamland, its defiant alcoholic princess, and its abundance of bizarre creatures. Featuring standout comedians like Broad City's Abbi Jacobson and The Eric Andre Show's Eric Andre, Disenchantment is a hoot and a hit.
Article continues below advertisement
'The Midnight Gospel'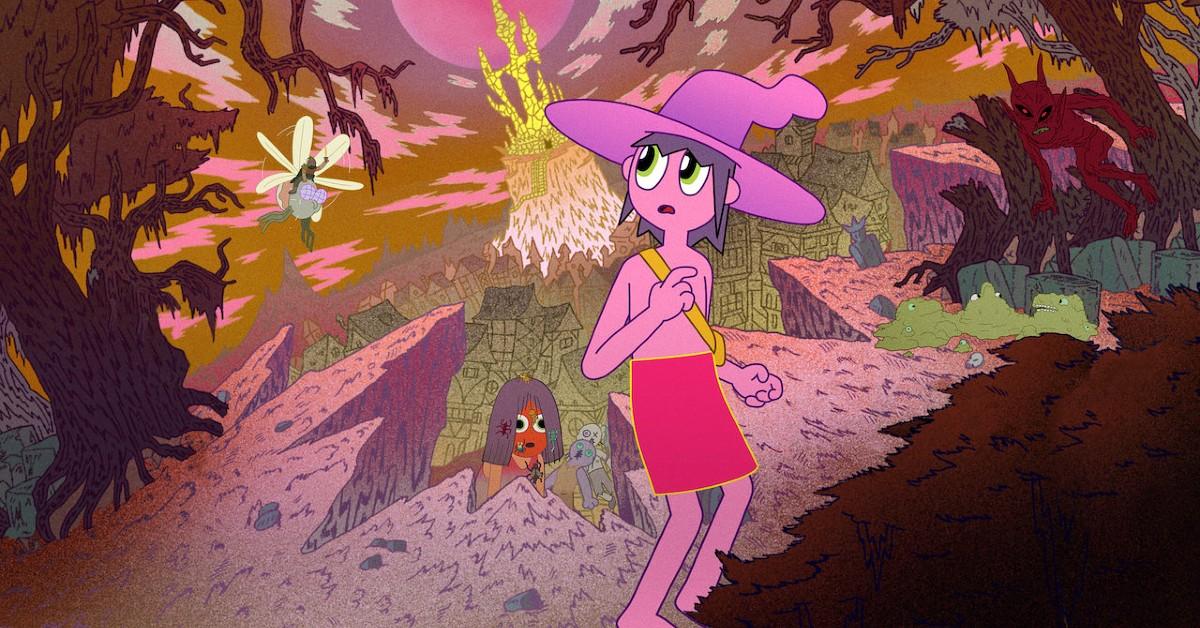 Possibly the weirdest cartoon series on our list, The Midnight Gospel is what tripping on acid while watching Cartoon Network's Adventure Time would look like. From Adventure Time creator Pendleton Ward and comedian Duncan Trussell, The Midnight Gospel is a gorgeously colorful ride that transports viewers to various universes via protagonist Clancy's (Duncan Trussell) universe simulator.
Article continues below advertisement
The show maintains an oddball, underground feel and addresses heavy themes surrounding life and death, which only adds to its magic.
Article continues below advertisement
'Chicago Party Aunt'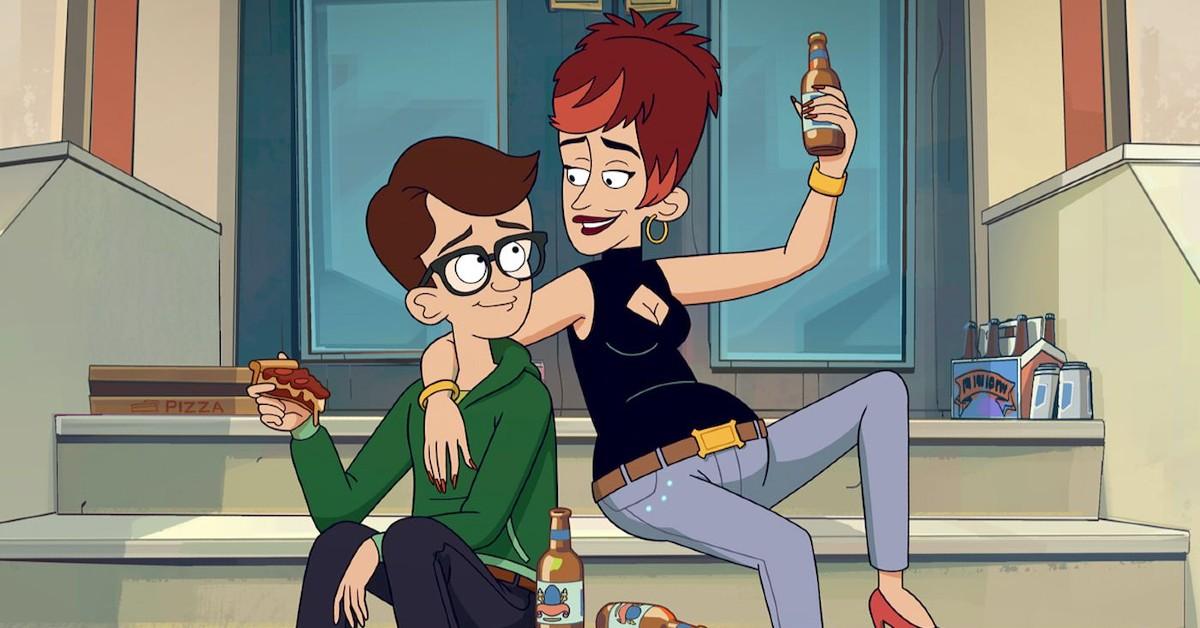 Netflix's Chicago Party Aunt is much lighter than the previous entry. The show follows Diane Dunbrowski (Lauren Aish), a rebellious party-girl protagonist (or should we say party middle-aged woman?) who aims to "stay positive and test negative." She houses her introverted nephew and tries to teach him the importance of letting loose and staying true to himself.
Article continues below advertisement
She's the fun, cool, dare we say hip aunt, but Diane obviously avoids many aspects of adulthood. The show is based on creator Chris Witaske's hilarious Twitter account @ChiPartyAunt, which he anonymously ran for years starting in 2016. He called the 2021 Netflix series "a love letter to Chicago."