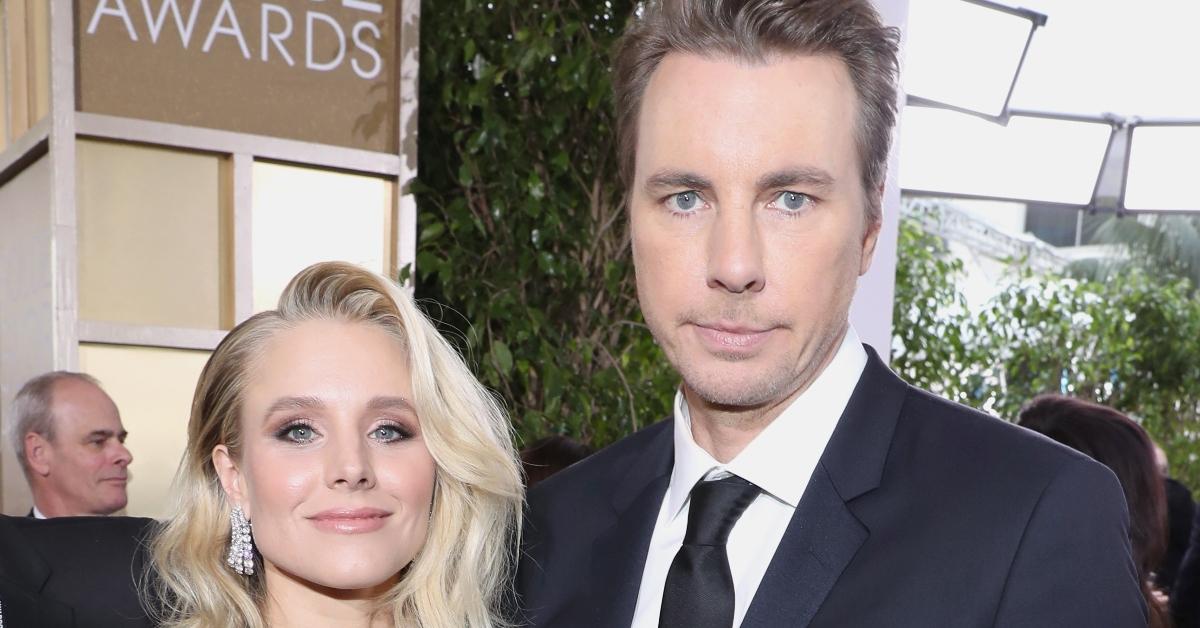 'Family Game Fight!' Hosts Kristen Bell and Dax Shepard Have an Adorable Family of Their Own
By Leila Kozma

Aug. 18 2021, Published 12:45 p.m. ET
Hosted by Kristen Bell and Dax Shepard, Family Game Fight! sees two teams of four compete against each other in a series of challenging games to win the $100,000 prize. Unlike in Ellen's Game of Games, the hosts also have to compete — which adds another layer of excitement to the program.
A married couple in real life, Kristen and Dax worked together on movies like The Boss in the past. So, how long have they been together? What's there to know about their kids?
Article continues below advertisement
'Family Game Fight!' hosts Kristen Bell and Dax Shepard have been together for more than a decade now.
Kristen and Dax were first introduced to each other at producer Shauna Robertson's birthday dinner in 2007. As Kristen shared in a 2019 interview with Today, her first impression of Dax was that he was talkative. As she said, there were "no sparks whatsoever."
But things turned around once they bumped into each other again at a hockey game. Dax texted her afterward — which is when she realized that she might be interested to see where the relationship might take them.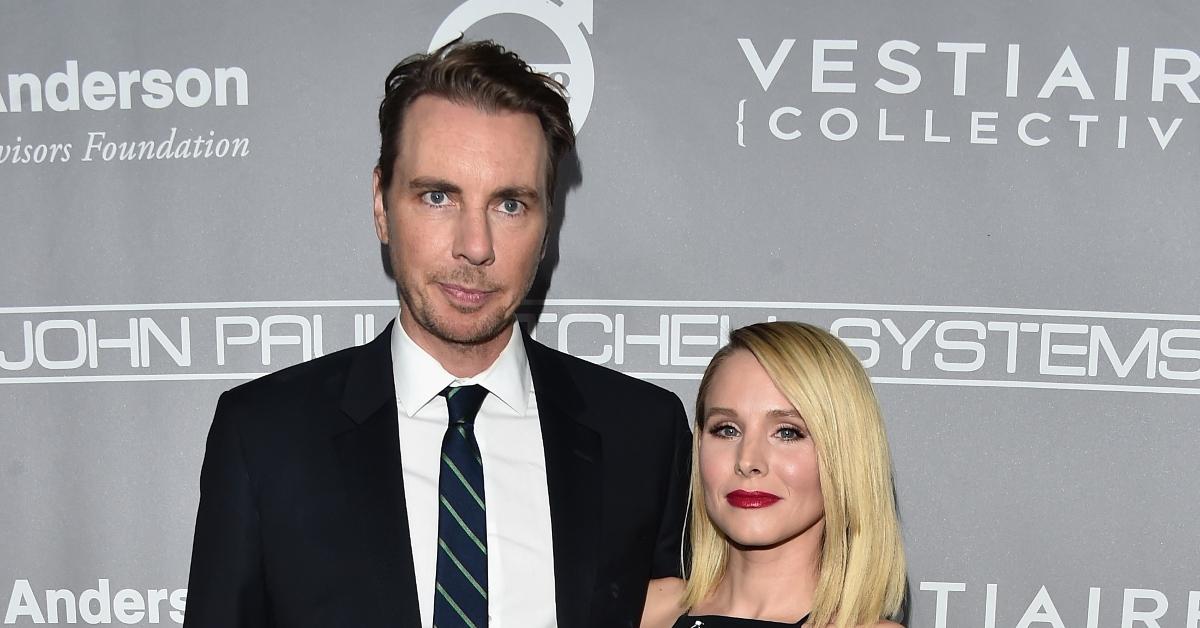 Article continues below advertisement
"Two weeks later, we both met at a hockey game. We are both from Detroit and Red Wings fans. We saw each other at the hockey game, started to flirt, left. And then, a day after that, I get a text that says, "Hi! My name is Dax. I violated your privacy and got your number from Shauna. How do you feel about that?" Kristen explained. "I fell in love with him way before he fell in love with me."
Kristen and Dax got engaged after around two years of dating. It's understood that Dax approached the topic of engagement proposals with some hesitation. He gathered the courage to pop the question after he had a talk with Arrested Development actor Jason Bateman.
"Jason was first to go, 'Stop f---ing around and marry Kristen,'" Dax told People in 2015.
Article continues below advertisement
Kristen Bell and Dax Shepard welcomed their first kid before their wedding ceremony.
Kristen and Dax's older daughter, Lincoln, was born in March 2013, a few months before Kristen and Dax headed to the altar. Reluctant to get married before the legalization of gay marriage, Kristen decided to "re-propose" to Dax after the Supreme Court ruled that Section 3 of DOMA was unconstitutional.
"@daxshepard1, will you marry me? Xo #marriageequality #loveislove" Kristen tweeted on Jun 26, 2013.
Article continues below advertisement
Kristen and Dax tied the knot on Oct. 17, 2013, at a super laid-back ceremony held at the Beverly Hills Courthouse in Beverly Hills, Calif. Renowned for their easy-going approach, the enviable couple caused quite a stir by revealing that they spent $142 on the ceremony.
Article continues below advertisement
Foregoing the fanfare, Kristen and Dax got married in a small courtroom. Instead of a fancy wedding dress, Kristen opted for an effortlessly chic look, wearing a boatneck shirt with matching pants. Afterward, they got sandwiches.
Kristen and Dax share two daughters. What age are they?
Lincoln turned 8 in the spring of 2021. Meanwhile, Kristen and Dax's second daughter, 6-year-old Delta, will turn 7 on Dec. 19, 2021.
In August 2021, Kristen and Dax had a slight emergency while shooting an interview with Today's Al Roker. One of their daughters started knocking on the door mid-interview, which prompted Kristen and Dax to get up at the same time and march over to the door to assess the situation.
Article continues below advertisement
"And this I'm sure is about the doll's birthday," Kristen told Al. "It's her birthday and now we have to order a cake. She is taking it very seriously."
Catch new episodes of Family Game Fight! every Wednesday at 9 p.m. EST on NBC.