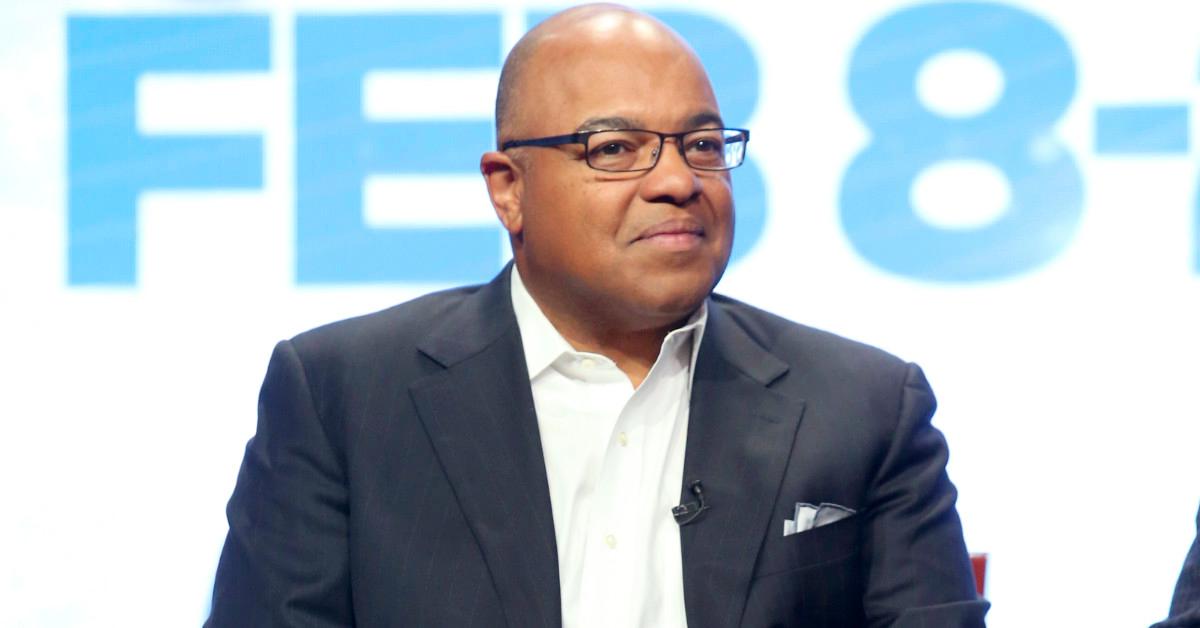 Get to Know NBC's Primetime Olympics Host Mike Tirico
Article continues below advertisement
"The two could not be more opposite and are quite different jobs," Mike told Axios in a recent interview about his Tokyo Olympics hosting gig. "When calling a game, you do as deep a dive as possible on the two teams competing. … The Olympics have approximately 11,000 athletes and over 200 nations, so a deep dive like football preparation is impractical and as prime-time host unnecessary."
Here's more information about Mike's career and life so far…
Mike Tirico reportedly has a six-figure salary and an even bigger net worth.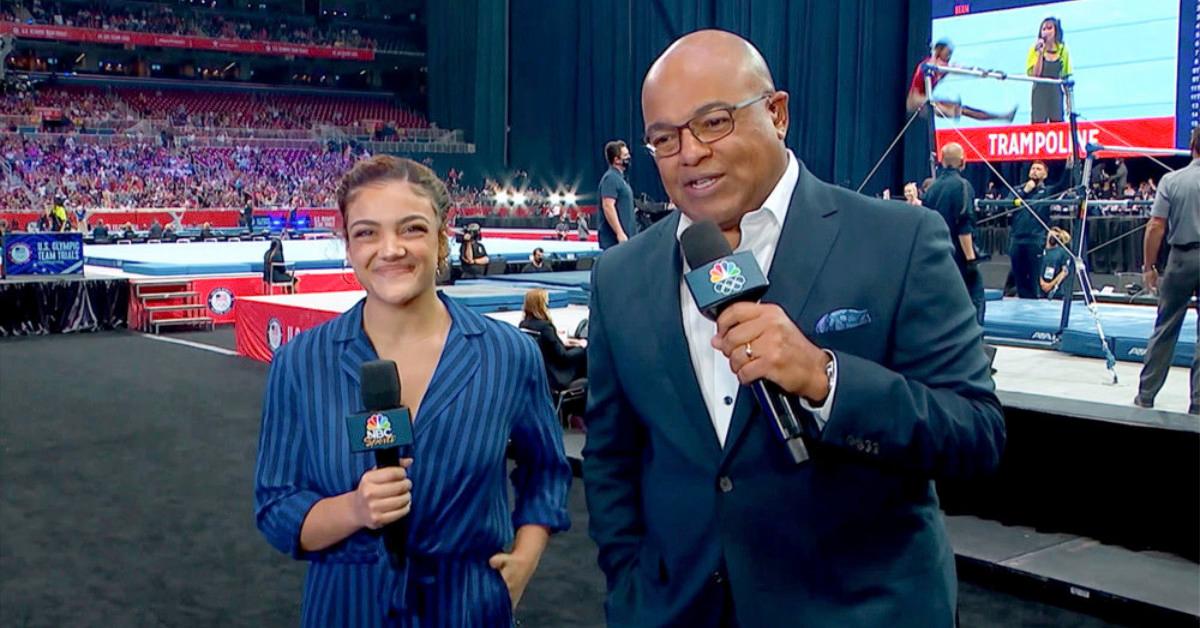 According to Celebrity Net Worth, Mike has a salary of $3 million and a net worth of $6 million.
Mike's NBC Sports bio says he joined the organization in 2016 to cover the Olympics, the NFL, golf, horse racing, and other big-ticket sports events. He became NBC's primetime Olympics host in February 2017 and studio host for Football Night in America a year and a half later.
Article continues below advertisement
Before his NBC Sports career, Mike worked for ESPN and ABC for 25 years, anchoring SportsCenter and offering play-by-play commentary on Monday Night Football.
And before that, Mike worked as sports director for WTVH-TV in Syracuse, N.Y., and announced Syracuse University basketball, football, lacrosse, and volleyball games.
Mike's wife, Debbie Gibaratz, has roots in sports, too.
Mike mentioned his wife's sports background in a 2010 interview with The Detroit News. "My wife, Debbie Gibaratz, is a former all-state softball and basketball player from Trenton, in the late 1980s," he said at the time, per the Sportscaster Talent Agency of America.
Article continues below advertisement
By that point, the couple had been living in Michigan for 11 years. "We kind of moved back to be near her folks. We are sort of the proudest Syracuse alums in Ann Arbor, and we have a lot of friends here," he said. "I joke with my daughters, 'You can wear that Syracuse jersey to the Big House anytime you want!'"
According to her Syracuse University profile, Debbie was a tri-captain of the school's 1989 women's basketball team, and she played in the 1988 NCAA tournament.
Article continues below advertisement
He demurs on questions about his background.
A 2017 New York Times profile of Mike mentioned a 1991 Post-Standard interview in which Tirico said he wasn't sure if he was Black. His Times interviewer observed that Mike, who says he's an Italian guy from Queens, "doesn't want to engage" with questions about his background. He merely told the newspaper to identify him as mixed-race.
"Why do I have to check any box?" Mike added. "If we live in a world where we're not supposed to judge, why should anyone care about identifying? … The race question in America is one that probably never produces a satisfactory answer for those who are asking the questions. … Sports handles this so well. It's not black or white, and it doesn't have to be."