No, Those Pics of Kristen Bell Covered in Tattoos Aren't Real
Recently, images of Kristen Bell covered in hundreds of tattoos have been making the internet rounds. Are the tattoos real, though?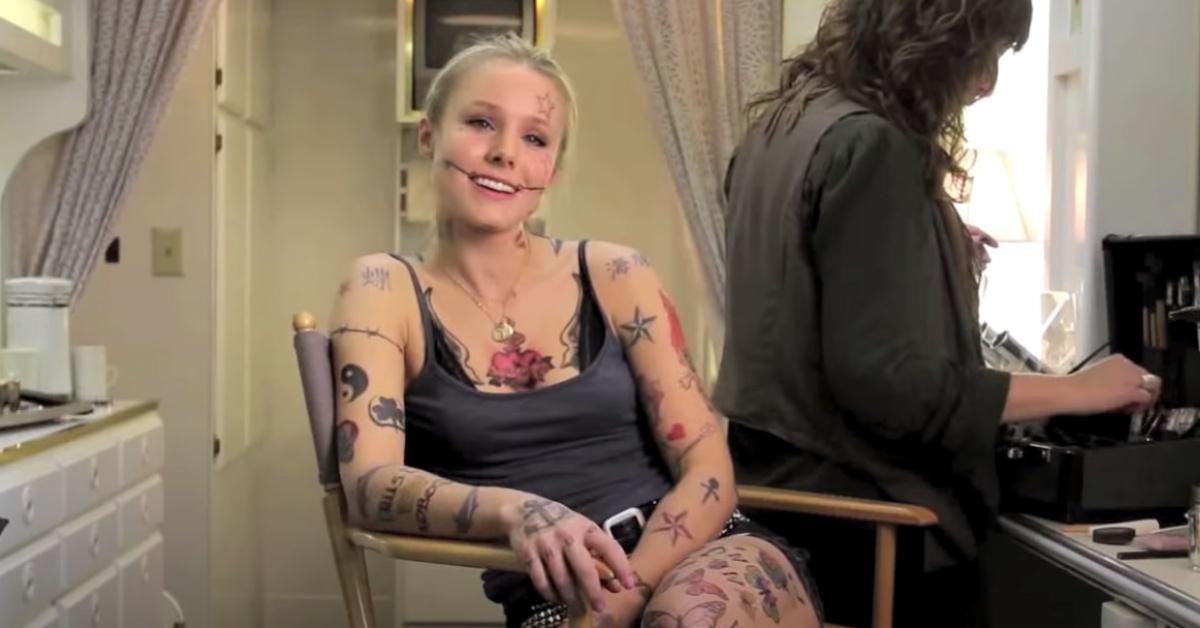 When it comes to celebrities who seem to lead a very wholesome life, Kristen Bell is definitely near the top of the list — maybe even at the very top. In addition to speaking candidly about the importance of kindness (both in interviews and on social media), Kristen is also a co-founder of Hello Bello, a baby care product line that provides environmentally friendly and affordable products. Seriously, can you be any more wholesome?
Article continues below advertisement
It's exactly that wholesome quality that made Kristen Bell the perfect subject for a satirical video several years ago in which she was covered in a bunch of tattoos. Recently, images of her from that video have been going viral (especially on TikTok), leading people to wonder: Does Kristen Bell really have tattoos?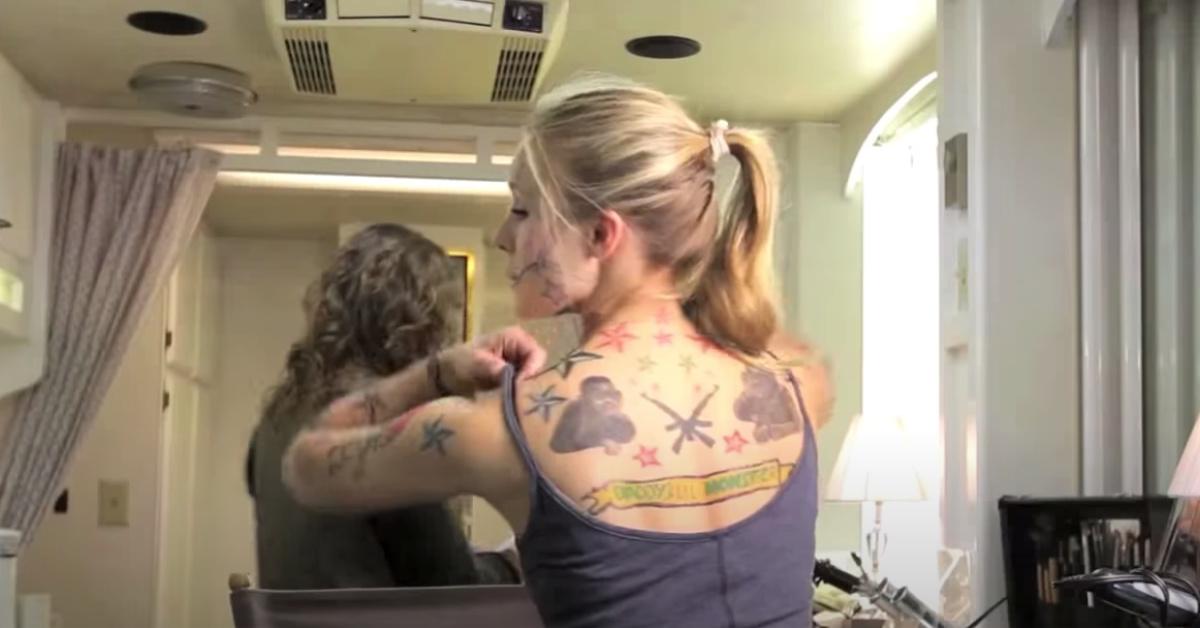 Article continues below advertisement
Does Kristen Bell really have a bunch of tattoos?
The images of Kristen Bell and her many, many tattoos originated from an old Funny or Die video from alllll the way back in 2012. In the video, Kristen appears to be covered in all different kinds of tattoos, including dozens of butterflies, portraits of both Steve Urkel and Stefan Urquelle ("representing the duality of man," she explains), and a tribal-style armband — the only tattoo she regrets.
Now, we probably don't have to explain to you that this is all a joke, but just in case: This is all a joke! None of Kristen's tattoos in that video are real. The idea that one of Hollywood's nicest actresses would be covered from head to toe in ink was apparently just funny enough to make a fake "behind the scenes" video about it.
Article continues below advertisement
Clearly, those images still manage to throw some people for a loop. (Even though, obviously, you can be wholesome and have tattoos!) Don't feel too bad if you fell for the joke — you're certainly not alone! Images of a tattooed Kristen have been making the rounds for several weeks now. We're guessing the original video makers are just as perplexed as we are at the video's newfound audience!
Article continues below advertisement
Even though those tattoos are fake, Kristen has spoken about possibly getting a tattoo in the future.
In an interview featured in a March 2020 episode of The Motherly Podcast, Kristen spoke briefly about possible plans for a future motherhood-related tattoo. "I realized I've had maternal instincts my entire life, and I never labeled them as that, but I will," she said.
"I mean, at one point I'm going to get a little back tattoo that says 'there's no such thing as other people's children' because there's just not, I mean, I believe it to my core because everyone you pass on the street was celebrated when they were born." Not a bad plan for a future tattoo, if you ask us — and surely a far cry from the Steve Urkel/Steve Urquelle diptych she was sporting in that old video.
Basically, we're in support of pretty much everything Kristen Bell does — and that includes both getting actual tattoos and appearing in videos covered in fake ones.