So, Dax Shepard Managed to Crush All the Bones in His Left Hand
Dax Shepard broke the bones in his hand in an off-roading accident. His wife Kristen Bell shared some of the gnarly details with Ellen DeGeneres.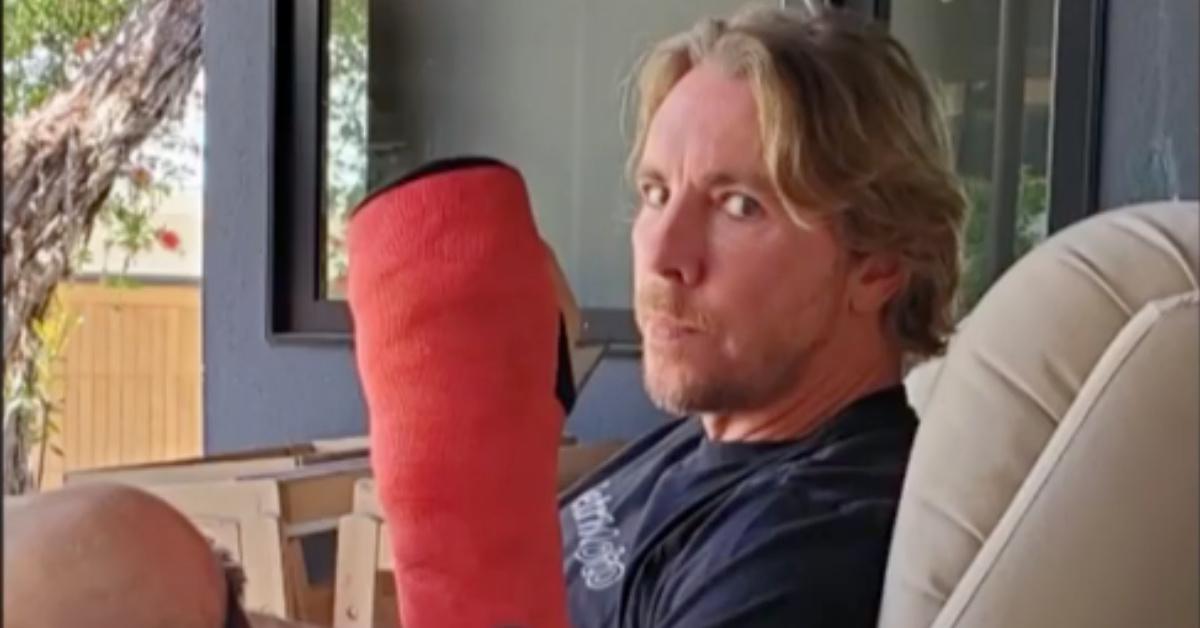 Now that everybody is stuck at home, it seems like we're getting an even closer look at the home lives of celebrities. In the Before Times, we might have seen what they ate for lunch or did on the weekend — now, we get to watch those celebrities struggle with the same questions that we are. Questions like, "Should I wear pants today?" and "When was the last time I took a shower?" We're at a whole new level of familiarity.
Article continues below advertisement
If you follow Dax Shepard and/or his wife Kristen Bell on social media, you may have noticed Dax wearing a cast on his left arm. You may also have come across a super gnarly video of him pulling a pin out of his hand while talking to a doctor on the phone (seriously, do not watch that video if you're even slightly squeamish). So what happened? How did Dax Shepard break his arm? Here's what we know.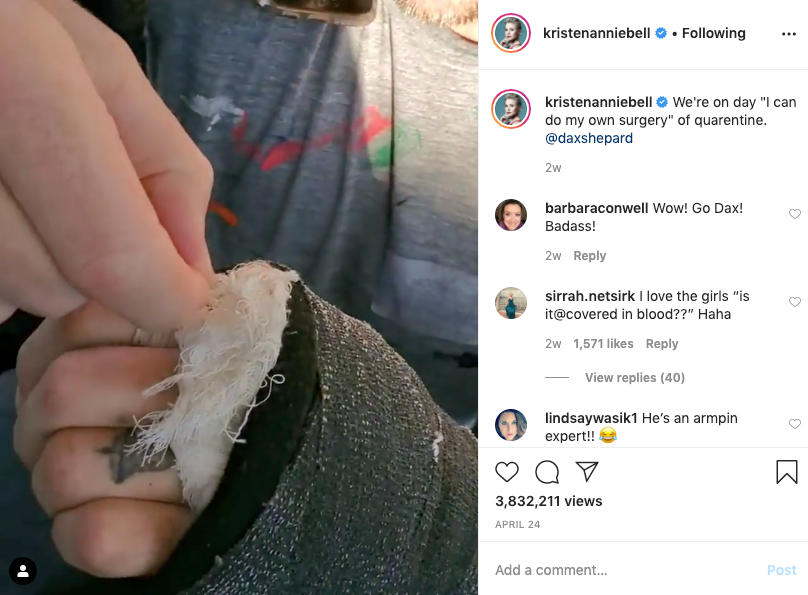 Article continues below advertisement
How did Dax Shepard break his arm?
When Kristen Bell uploaded the aforementioned super gnarly video to Instagram, she did so without mentioning why Dax was wearing a cast. However, thanks to a recent (social-distanced) interview she did with Ellen DeGeneres, we now know how Dax ended up with the cast and pins.
Ellen shared a sneak peek of the interview on Instagram, in which Kristen shared the story of Dax's injury. "Well, he went on an 'essential' off-roading trip right when the quarantine began — it was by himself," she said. "He was off-roading in the mountains, and he was sitting on the edge of a cliff, and he put his hand up just to look out, and the weight of his arm tipped his Polaris RZR over."
Article continues below advertisement
The accident actually didn't break his arm … but it did break some bones in his hand. Actually, in Kristen's words, "it did crush all the bones in his hand. Shattered." Anyone else just shudder super hard? You're not alone!
Article continues below advertisement
Dax had to have seven pins put into his hand in order to help it heal. Unfortunately, Kristen revealed that one of those seven pins started to "eject itself from his cast," which led to that gag-inducing self-surgery/pin removal video.
Whew! That's all the details of the injury that we have — which is probably good because we're pretty sure we couldn't handle any more of 'em!
For now, it looks like the RZR has been deemed off-limits.
Dax posted a picture on Instagram of his RZR (aka the bone-crushing off-roading vehicle) relegated to the "DIY bat cave," which actually just looks like an overgrown area next to a shed. Kristen commented on the photo, saying simply, "Hahahahahahahah." We're guessing that means the RZR is not going anywhere soon. Honestly, that's probably for the best, but we do hope that Dax is able to take it out again after he heals up.
Article continues below advertisement
Here's hoping that the healing process isn't too painful (for Dax's sake) and that it doesn't involve any additional impromptu pin extraction videos (for ours)!