The Season 2 Cast of 'Human Resources' Is Full of Emmy and Oscar Nominees (and Winners!)
'Human Resources' is back for Season 2 with many new voices in its cast. The new cast of characters is still goofy, sexy, and shocking.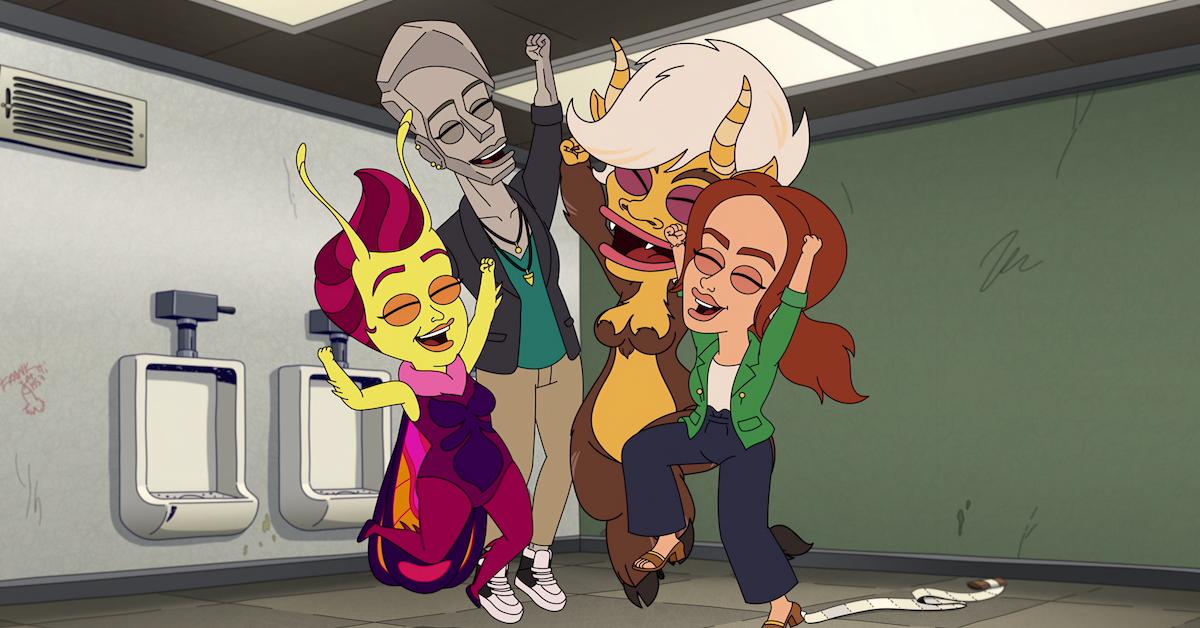 Spoiler alert: This article contains minor spoilers for Human Resources Season 2.
One of the greatest joys of animated series is that they can often include a star-studded cast. As if Season 1 of Human Resources wasn't already celebrity-filled enough, Season 2 has incorporated even more iconic voices into its cast. Think mega pop stars and Emmy-winning actors … yes, the Nick Kroll-created Netflix series about hormone monsters has pulled out all the stops.
Article continues below advertisement
Season 2 of the Big Mouth spinoff follows lovebug Emmy (Aidy Bryant) and logic rock Pete (Randall Park) on their journeys to discover the differences between sex and love. We also see Maury (Nick Kroll) and Connie's (Maya Rudolph) child, Montel (Cole Escola), embrace their true passion after mentorship from none other than the evil Shame Wizard (David Thewlis). But who are all the new voices in the Season 2 Human Resources cast?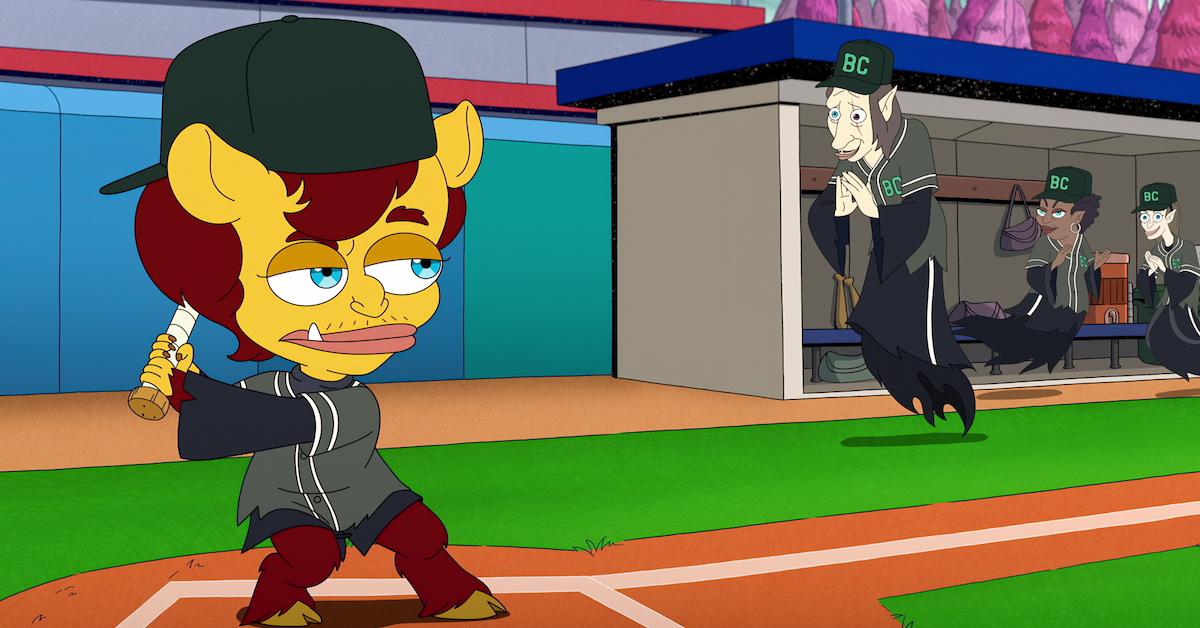 Florence Pugh as Emmy's new client, Sarah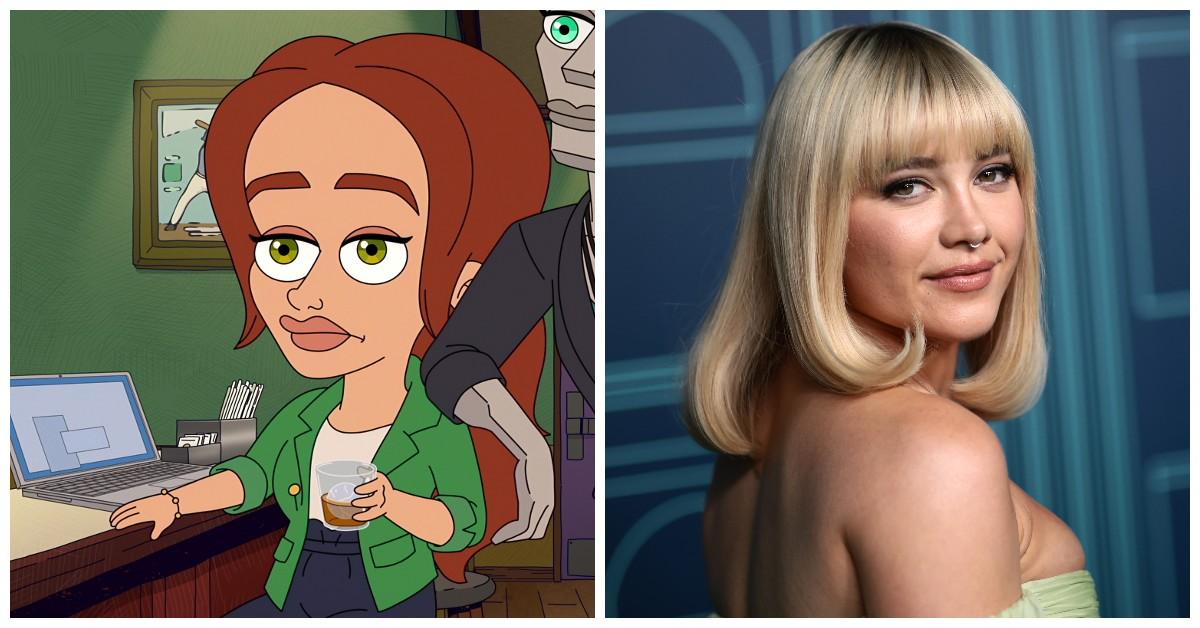 Emmy's feeling a bit overwhelmed when she's forced to take on a new client, Sarah, a 28-year-old whose main goal is to guard her heart. When Emmy tries to break down Sarah's emotional wall, they both learn something new. Florence Pugh has quickly risen to become an A-list prestige actor with an Oscar nomination, so her role in Human Resources is a fun pivot.
Article continues below advertisement
Miley Cyrus as Van the Logic Rock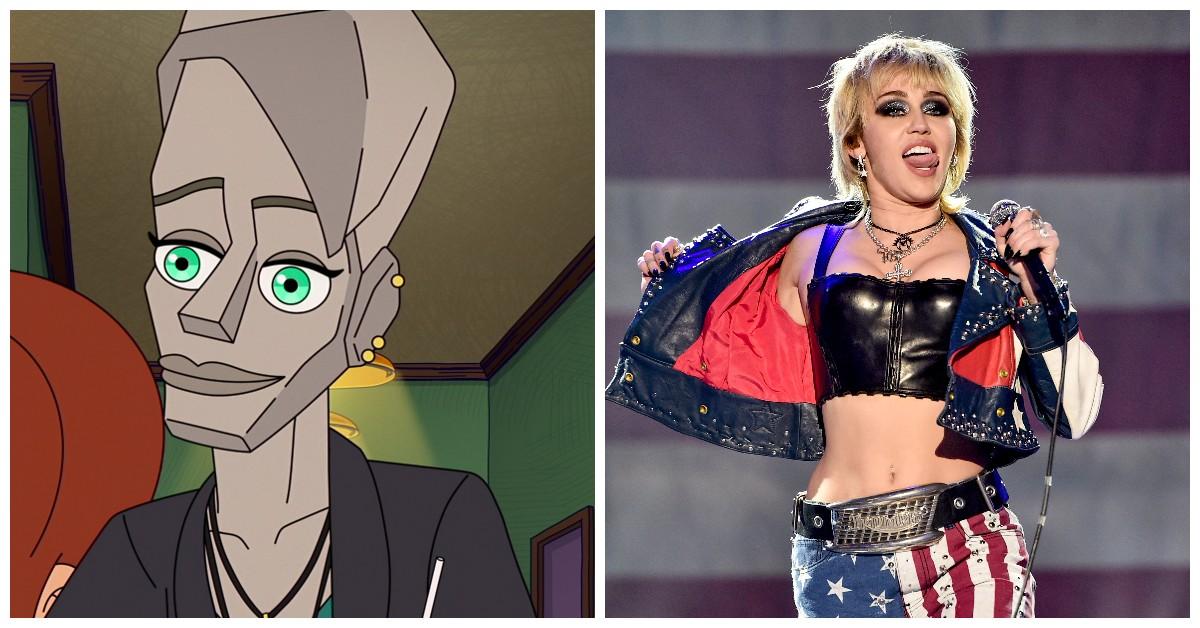 Before Sarah met Emmy, she met Van, the sexy female Logic Rock who captures Emmy's heart. While Van operates on logic alone, Emmy tries to win Van over with her passion, falling into a relatable trap. Miley Cyrus is one of the most famous singer-actors alive who only does what she loves, so her appearance as Van is a nod to how hilarious and unique the series is.
Article continues below advertisement
Jason Mantzoukas as Ben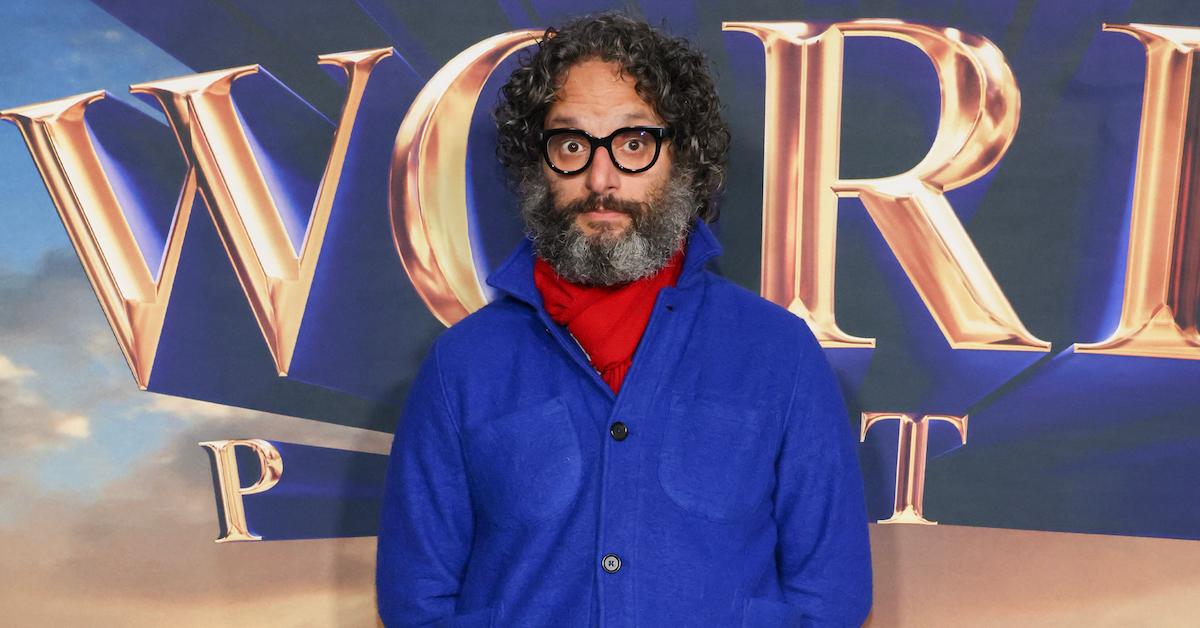 We already knew Jason Mantzoukas has been tapped for several roles in the Big Mouth universe, most famously as bisexual kid magician Jay Bilzerian. But in Human Resources, he takes an unexpected turn as a legitimately nice guy, Sarah's love interest.
Article continues below advertisement
Niecy Nash-Betts as Hope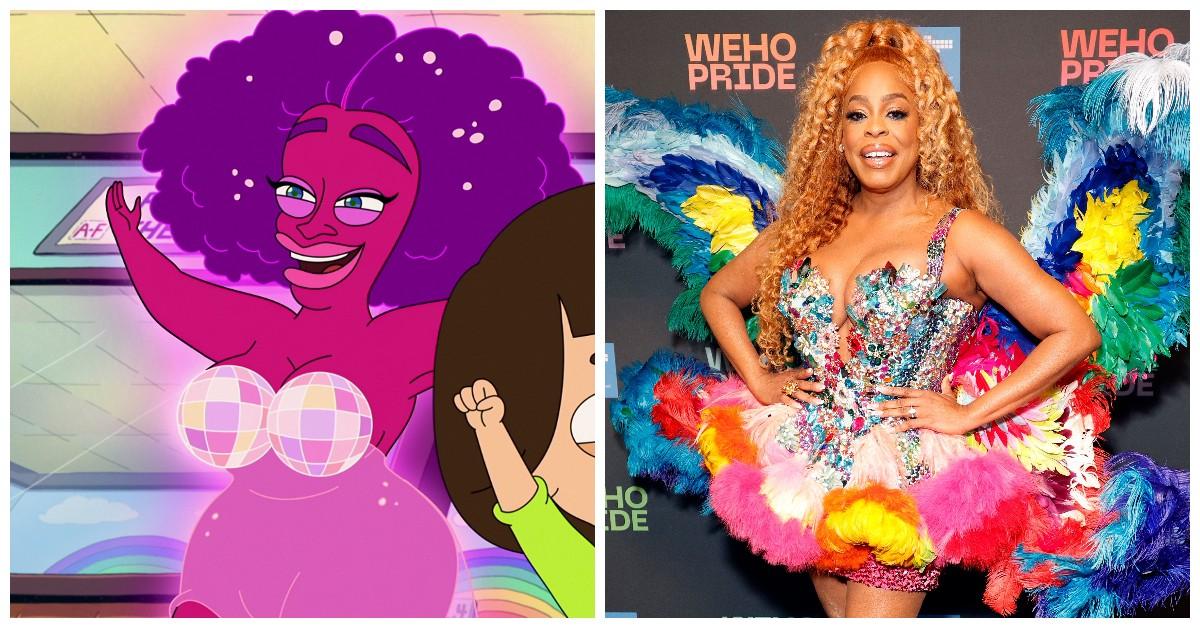 Our favorite characters need a little hope after a devastating breakup between Rochelle (Keke Palmer) and Dante the Addiction Angel (Hugh Jackman). Enter: Hope! Voiced by the Emmy-nominated Niecy Nash-Betts, there's no one better to give us the sprinkle of optimism we all need.
Article continues below advertisement
Eugene Cordero as Shawn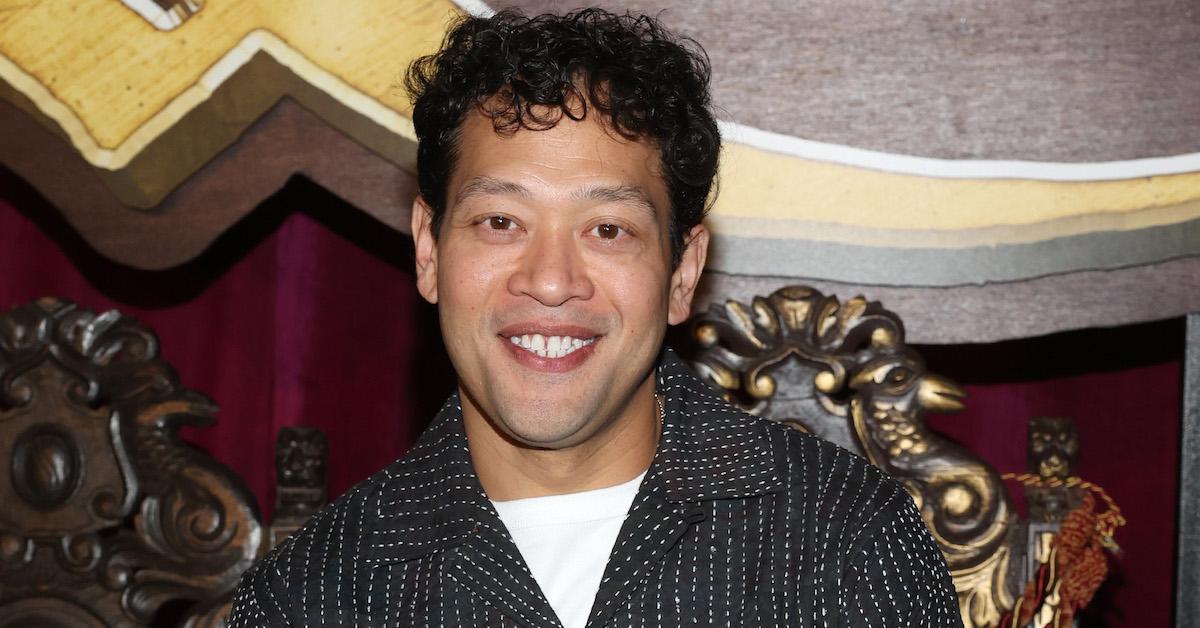 Eugene Cordero is the king of playing clueless men, and Shawn is no different. He asks Alice, a disability rights activist, to get dinner, duping her into thinking it's a date. Even still, Eugene is always hilarious — many of us might recognize him as Pillboi in The Good Place and Casey in Loki.
Article continues below advertisement
Alice Wong as Alice
Disability rights activist Alice Wong plays a version of herself in Human Resources, adding more visibility to her cause. Born with spinal muscular atrophy, she's the founder and Project Coordinator of the Disability Visibility Project. And yes, her off-screen persona is even more inspiring than her character.
Article continues below advertisement
Eugene Levy as Paul Krummhorn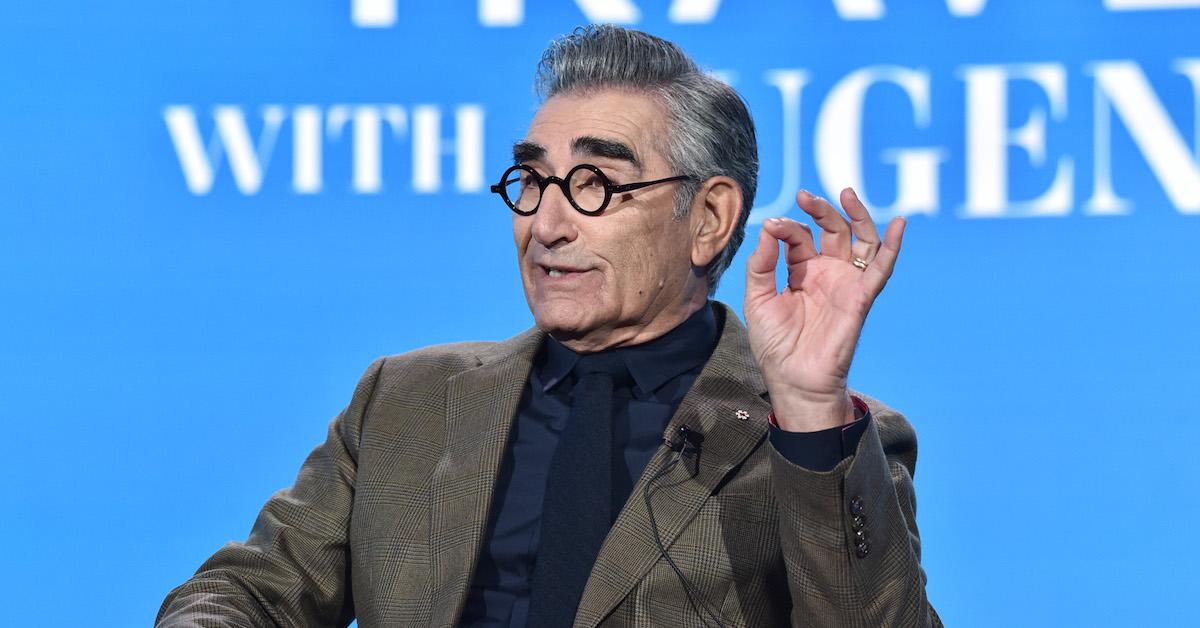 After losing his wife of nearly 40 years, Evelyn, Paul moves on with the help of Grief Sweater Keith (Henry Winkler) and Paul's other monsters. Paul's lovebug, Walter (Brandon Kyle Goodman), decides to take Paul on his annual couples trip to Santa Fe with disastrous results. Of course, Eugene Levy is the king of playing dads, such as in Schitt's Creek and American Pie.
Article continues below advertisement
Isabella Rossellini as General Malice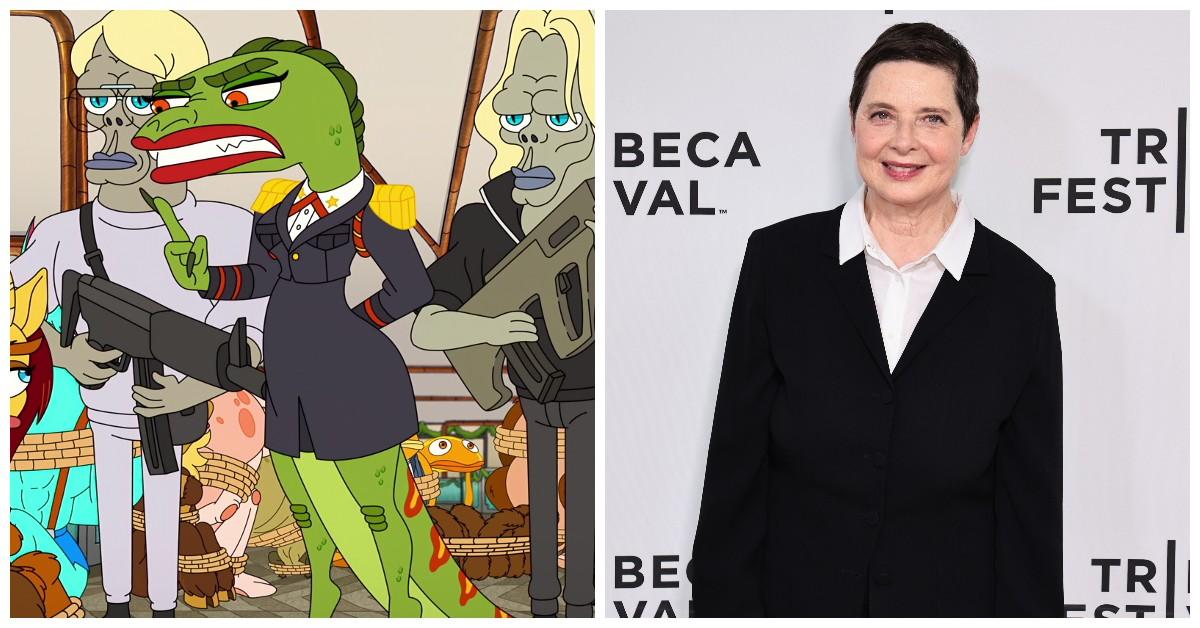 General Malice shows up for Rochelle after Rochelle becomes a hate worm. The General is the head of the Hate Division and wants to sway Rochelle over to the dark side … full-time. To say that the Italian actor, daughter of Ingrid Bergman, director, and Emmy-winner Isabella Rossellini voicing a character on Human Resources was not on our 2023 Bingo card would be an understatement.
Article continues below advertisement
Jackée Harry as Deb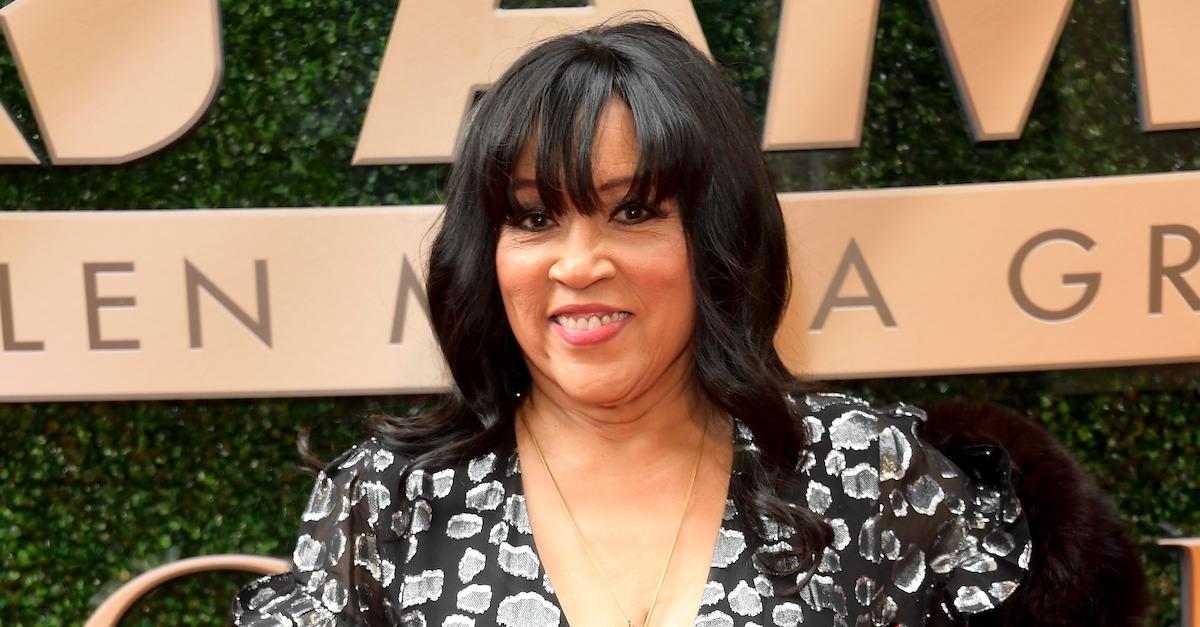 Paul can finally move on and go out on his first date, which he does with a gorgeous woman named Deb. Hilariously acted by television star Jackée Harry, known for her roles in 227 and Sister, Sister, we want more Deb! Jackée is also known as the first Black woman to win an Emmy Award for Outstanding Supporting Actress.
Article continues below advertisement
There are so many new additions to the cast that's possible we missed a couple, but we'll keep our eyes (and our ears) out to hear Human Resources' most exciting new voices.
Both seasons of Human Resources are now available to stream on Netflix.