Casey Wilson Is Here to Provide Sensitivity Training in 'Human Resources' — Who Does She Voice?
The mythical creatures of Netflix's 'Human Resources' aren't always on their best behavior. When misconduct occurs, a winged HR rep, voiced by Casey Wilson, is summoned.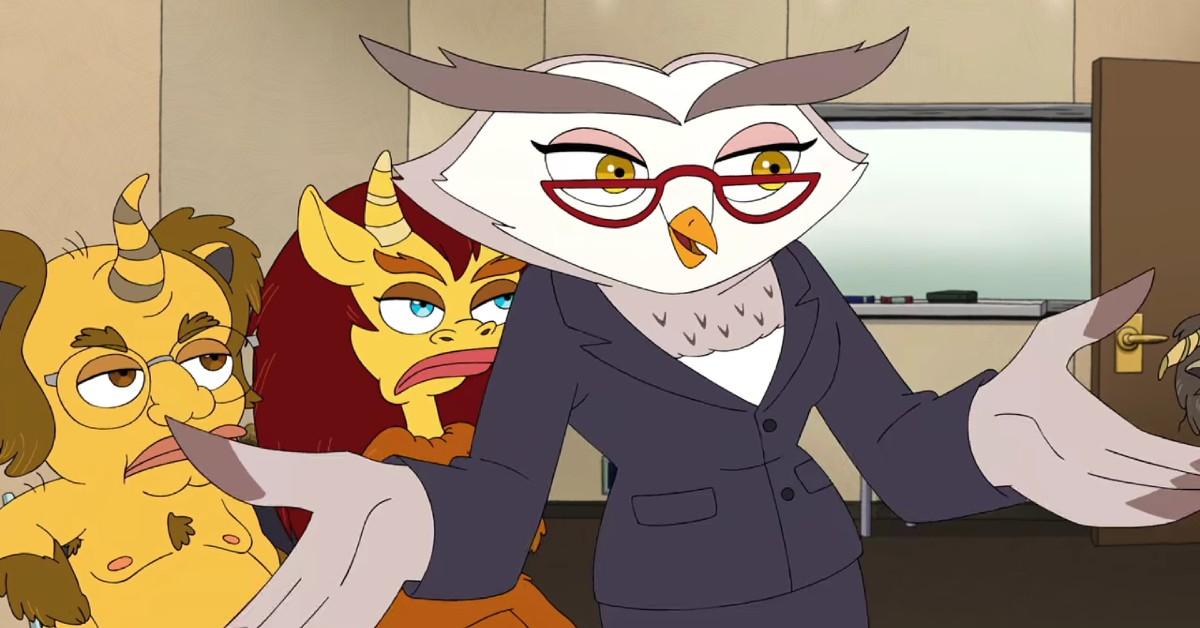 Have you ever taken a stuffy HR training course on safety or sexual harassment prevention? You likely rolled your eyes at how cheesy the graphics were, nearly dying of boredom. Those cringey, often repetitive courses are never fun, and a certain corporate "killjoy" from Netflix's adult cartoon Human Resources totally gets that. The spinoff of Nick Kroll's deliciously raunchy puberty-themed series, Big Mouth, focuses on the mythical creatures that help guide the pimply 13-year-olds through life's most confusing milestones.
Article continues below advertisement
But Hormone Monsters are only one species featured in Human Resources, as a range of creatures take on diverse human clients, assisting them with the ins and outs of giving birth, falling in love, having sex, making big decisions, etc. And while their human clients are certainly not perfect, neither are they.
In fact, several of the persistently horny Hormone Monsters — like Connie (Maya Rudolph), Maury (Nick Kroll), and Mona (Thandiwe Newton) — engage in a level of misconduct that requires an HR rep from corporate to swoop in and give their otherworldly office a sensitivity training session. With a soft, calming voice and personable nature, the corporate employee that runs the session is voiced by none other than actress Casey Wilson (Happy Endings). Let's discuss her character.
Article continues below advertisement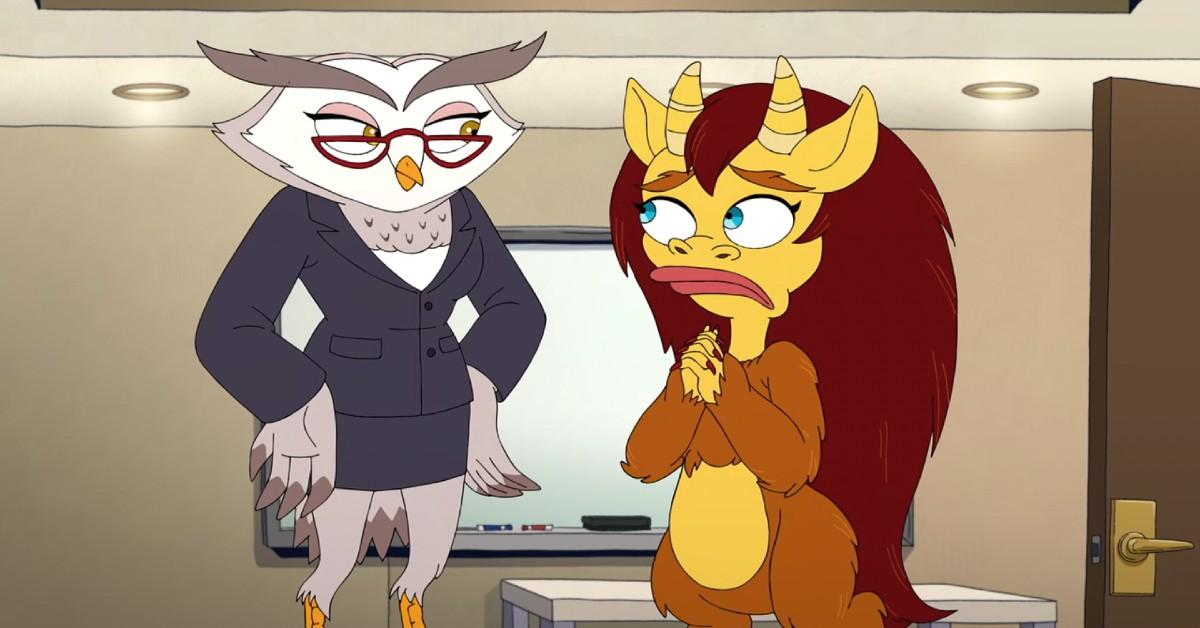 Actress Casey Wilson voices Empathy Mulholland in Netflix's 'Human Resources.'
Casey Wilson's Empathy Mulholland arrives in Episode 2, after certain critters no longer wish to put up with the Hormone Monsters aggressively fornicating in the office. God forbid you try to grab your Chinese chicken salad from the office kitchen without walking in on your colleagues mating.
Article continues below advertisement
"Folks, I get it; you don't want me here," Empathy Mulholland — who takes the form of a giant owl donning a conservative women's suit — announces to the room full of aggravated Hormone Monsters. "Hey monsters, we have a problem. Your coworkers are upset."
With warm intentions and pointed emphasis, every word Empathy utters comes from a place of, well, empathy! "I hear you. You're Hormone Monsters! You want to fornicate wherever and whenever you want. I can tell you're very passionate about intercourse, and that's beautiful," she says. "But you just can't do it in the office ever again, starting right now."
We truly hope that none of you humans have ever had to sit in on an HR training course of this variety.
Article continues below advertisement
Where else have we seen Casey Wilson?
Casey Wilson has been a powerhouse in television comedy for several years now. Some of her standout roles include the fabulously flamboyant Penny Hartz in ABC's sitcom Happy Endings, and Dr. Ike Herschkopf's dutiful wife, Bonnie, in Apple TV Plus's dark comedy miniseries The Shrink Next Door.
But before being a scene-stealer on Happy Endings from 2011 to 2013, Casey was a Saturday Night Live cast member! Her run on the show only lasted from 2008 to 2009, however, as she was sadly let go.
Article continues below advertisement
"I think we all have been in jobs that we know aren't the right fit for us, and so as much as you don't want your ego to take a blow of being let go or fired, it just never felt quite right," she wrote of the painful experience in her 2021 book of essays, The Wreckage of My Presence, per USA Today. "It felt a bit like I was on a sports team, but I was always on the bench. And it's just not a good feeling."
Though this occurred during a difficult time in her life, Casey Wilson detailed that losing SNL didn't make her weepy, as "the relief outweighed the regret." Though we've never been let go from SNL (here's hoping!), we can at least be empathetic in this situation. We see you, Casey.
All Season 1 episodes of Human Resources are currently streaming on Netflix.