The Shame Wizard of 'Human Resources' Is Here to Make You Feel Like a Disgrace — Who Voices Him?
If feelings of self-hatred and disgust ever wash over you, the Shame Wizard is likely near. Here's who voices the haunting 'Human Resources' character.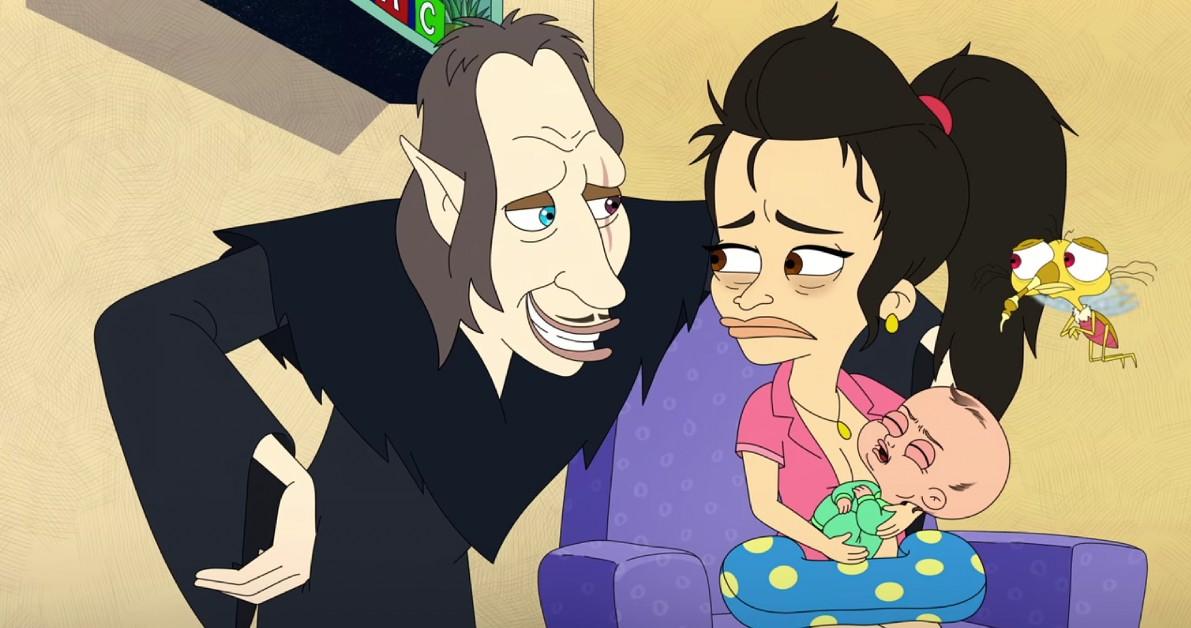 "Why do you think breastfeeding is impossible for you when it comes so naturally to other, better women?" the Shame Wizard sarcastically asks Ali Wong's Becca. In the Netflix spinoff series Human Resources, new mother Becca is struggling to feel deep love and attachment to her newborn baby. As any new mama would, poor Becca wonders if something is wrong with her. Luckily, the Shame Wizard is there to ensure that Becca knows these are thoughts she should feel shameful for. How encouraging.
Article continues below advertisement
Created by Nick Kroll, Andrew Goldberg, Mark Levin, and Jennifer Flackett, Human Resources focuses on the wonderfully weird and constantly horny creatures at the heart of hit adult cartoon Big Mouth. Personifying human feelings, said fictitious monsters and gremlins work with human clients as they battle life's most emotional events and turning points.
While some, like Petra the Ambition Gremlin (Rosie Perez), work to improve the lives of people, others, like the Shame Wizard, strive to inflict pain. Hey, the dude's just doing his job! He flies around, hovering over his victims — we mean clients — taunting them until they cry real tears (which he collects in tiny vials). The Shame Wizard's eerie presence is ever looming, as is shame itself. And regarding his coarse voice, it may sound familiar to a particular fandom.
Article continues below advertisement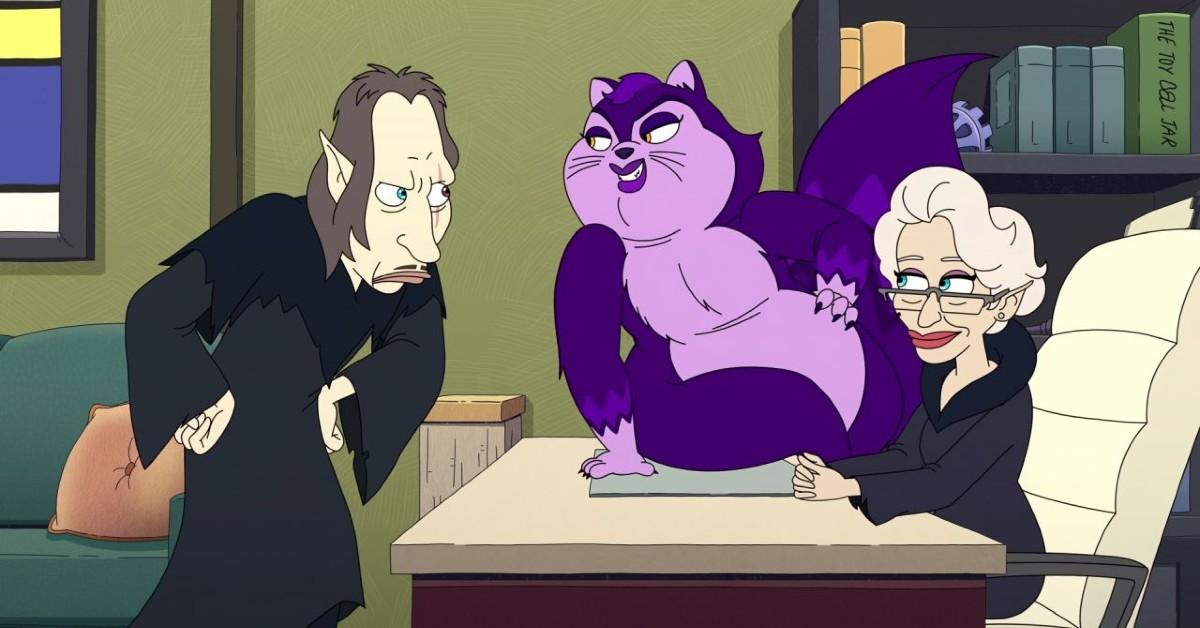 David Thewlis — known for playing Remus Lupin in the 'Harry Potter' franchise — voices the Shame Wizard in 'Human Resources.'
The Shame Wizard first appeared in Season 2, Episode 3 of Big Mouth, after Leah Birch (Kat Dennings) walked in on Andrew Glouberman (John Mulaney) touching himself to her wet swimsuit, clearly fantasizing about her. While Andrew was of course mortified, the Shame Wizard made the 13-year-old feel like a filthy cretin.
Ever since then, the Shame Wizard has been a vital part of the Big Mouth universe. British actor and author David Thewlis does a fabulous job at infusing the character with an unpleasant, grating air (which, in this case, is a compliment).
Article continues below advertisement
Considering David Thewlis is perhaps most known for his role as Professor Remus Lupin in the Harry Potter films, it's a funny coincidence that he wound up portraying a wizard yet again. Initially appearing in Harry Potter and the Prisoner of Azkaban, Remus Lupin was an adored half-blood wizard and werewolf, who many saw as a hero. Potterheads found his death to be so unfounded that J. K. Rowling actually apologized for killing him off.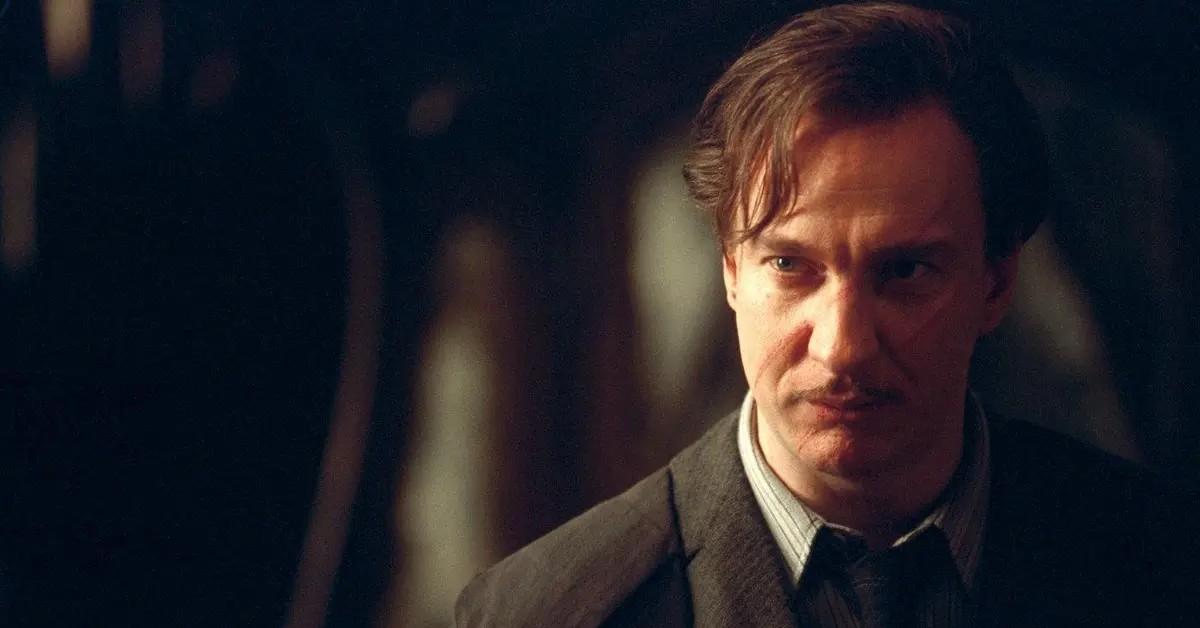 Article continues below advertisement
Where else have we seen David Thewlis?
Aside from the Harry Potter franchise, David Thewlis has starred in films like 1993's black comedy Naked and 2008's notoriously sad war drama The Boy in the Striped Pajamas. More recently, David flaunted his acting chops in the FX series Fargo and in HBO Max's true crime miniseries Landscapers.
Concerning his role as the Shame Wizard, David seems to be having a blast. "Be shameful. Stay up all night, watch Human Resources and don't go into work tomorrow," he hilariously wrote in an Instagram post promoting the series. Go on, embrace your shame, people, it's what David Thewlis wants.
All Season 1 episodes of Human Resources are currently streaming on Netflix.