Petra the Ambition Gremlin of 'Human Resources' Wants You to Achieve Greatness — Who Voices Her?
Petra the Ambition Gremlin of Netflix's 'Human Resources' is here to help you strive for success! You may recognize the thick accent behind those pointy green ears.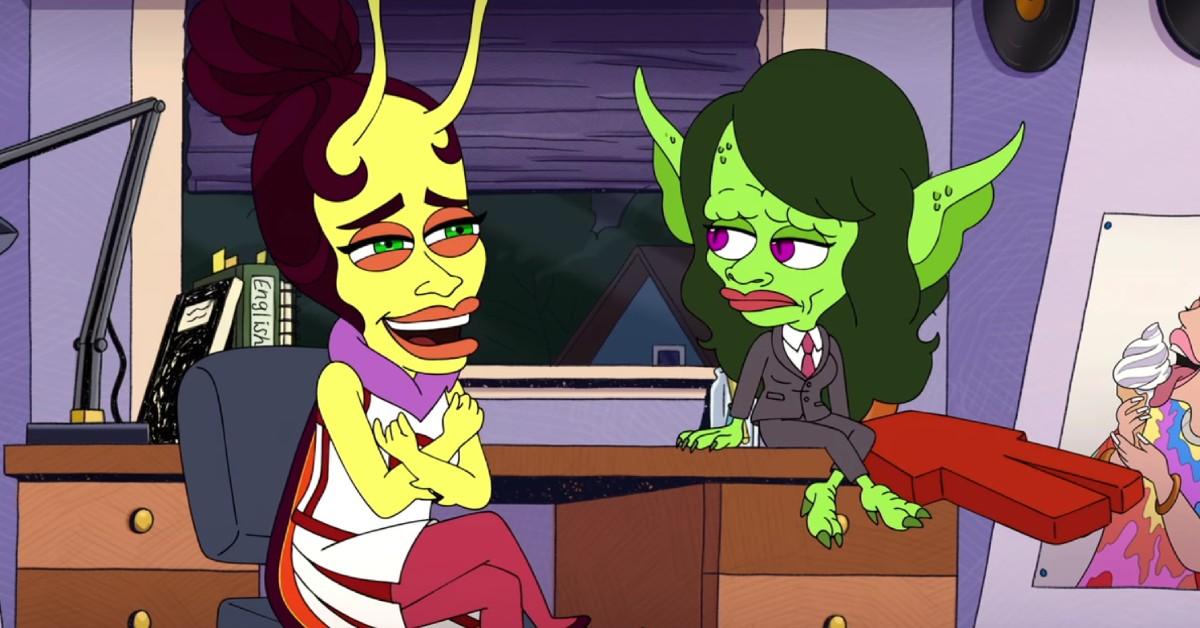 When we're faced with difficult choices in life, a slew of factors influence our decision-making. Whether it be love, practicality, or fear, something is driving us toward a certain path. Petra the Ambition Gremlin's job is to ensure that her homosapien clients lead their lives with ambition at the forefront. Petra is one of the many creatures from the world of Netflix's Human Resources, which is a spinoff of Nick Kroll's wildly successful adult cartoon series, Big Mouth.
Article continues below advertisement
For those who haven't explored the raunchy Big Mouth universe, its mythical creatures — who are the main focus of Human Resources — personify human emotions and feelings like love, shame, and empathy. The Hormone Monsters, Lovebugs, and Anxiety Mosquitos, to name a few, tend to human clients as they navigate milestones in their lives, like puberty, menopause, and falling in love for the first time. Those vulnerable, helpless humans just can't do it alone.
With her green skin, little grey suit, and tough-girl attitude, Petra the Ambition Gremlin simply wants her clients to excel in life — which sometimes contradicts the work of her fellow colleagues. We're talking to you, Rochelle the Lovebug (Keke Palmer). As for who voices Petra, let's discuss the familiar face behind the green scales.
Article continues below advertisement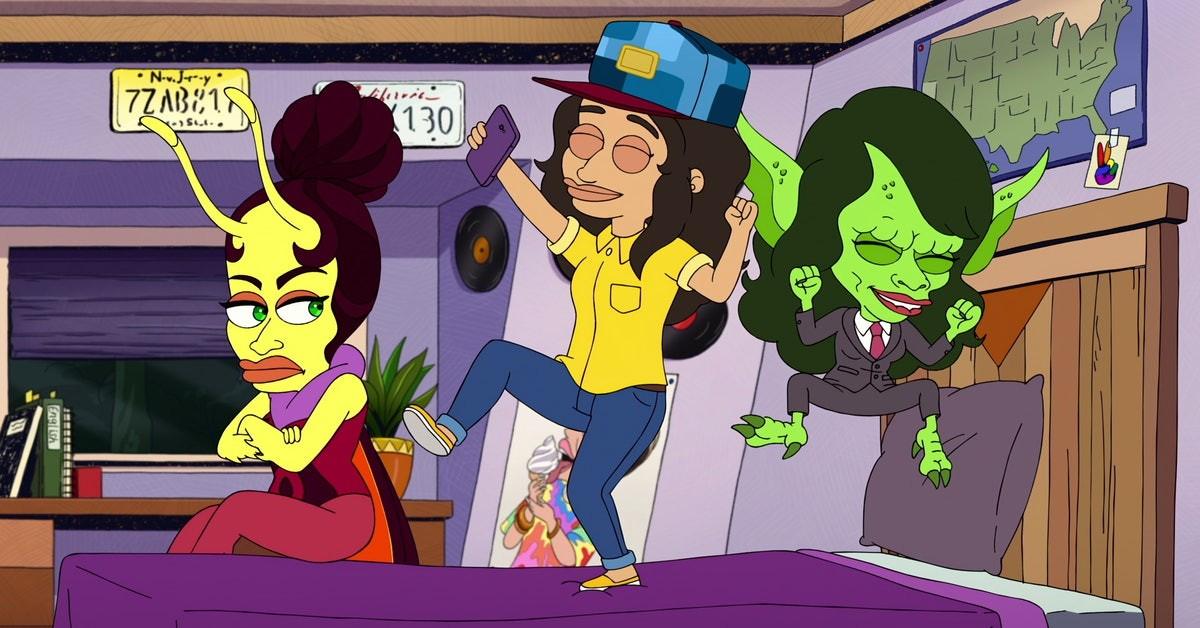 Veteran actress Rosie Perez voices Petra the Ambition Gremlin on Netflix's 'Human Resources'.
Petra is certainly a little spitfire, and Oscar and Emmy nominee Rosie Perez is the perfect actress to bring that outspoken energy to life. First entering the spotlight as a dancer on Soul Train in 1986, the Bushwick, Brooklyn, native is known for her work in Spike Lee's 1989 dramedy film Do the Right Thing and Ron Shelton's 1992 sports comedy White Men Can't Jump.
Article continues below advertisement
Rosie Perez — a proud Puerto Rican rights and AIDS activist — has since solidified her star power and versatility, landing roles in 1993's Fearless, 1994's It Could Happen to You, and 2020's Harley Quinn: Birds of Prey. She's currently a regular in HBO Max's contemporary noir thriller series The Flight Attendant alongside Kaley Cuoco (The Big Bang Theory).
Article continues below advertisement
With a thick accent that warmly blends New York City flavor with her Puerto Rican heritage, Rosie is known for her charming voice. "It's so funny. One of our writers, Mitra Jouhari, just randomly texted me Rosie's name. And I was like, 'Yes, that's who it is.' It's the only voice we can imagine now. She's perfect," Human Resources co-creator Kelly Galuska said regarding casting the character of Petra, as reported by Bustle.
When asked in an interview with Screen Rant who his favorite was to cast, co-creator Andrew Goldberg immediately thought of Rosie. "That's so hard, you mentioned Helen Mirren and Hugh Jackman, which are obviously both insane. I love listening to Rosie Perez record," he said. "She's so funny and has such a terrific voice for animation."
Article continues below advertisement
From The View to Pineapple Express to Human Resources, we commend Rosie Perez for persistently reinventing her entertainment career, and we couldn't imagine anyone else voicing Petra the Ambition Gremlin. Rosie's just got a certain way with words — a way that makes us feel determined to reach our highest goals.
All Season 1 episodes of Human Resources are currently streaming on Netflix.