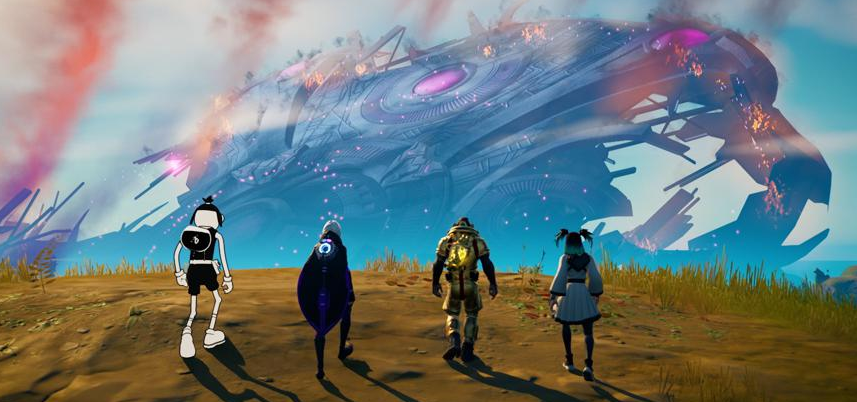 The Second Season of 'Fortnite's Chapter 3 Will Also End on a Weekend
By Mustafa Gatollari

Mar. 21 2022, Updated 6:51 p.m. ET
Even if you're an avid Fortnite player, you'll know that there is tons to accomplish in the game and each new season's release brings on a slew of new challenges, extras, and cool features that'll keep even the busiest of gamers' hands full.
However, if you've been playing the game for a while, you're inevitably going to become so good that you're able to accomplish these tasks more quickly than you used to. Eventually, you'll start to wonder: "When does this Fortnite season end?"
Here's what we know about Chapter 3.
Article continues below advertisement
When does the current 'Fortnite' season end?
OK, maybe you aren't the second coming of Ninja and want to know when the season ends. How much time do you have to fulfill all of the requirements for the challenges? Each of Fortnite's seasons typically lasts between 14 and 18 weeks, though the exact length depends on the content of the ongoing season and the development status of the upcoming one.
Whatever the case may be, here's a list of all the Fortnite seasons so far, along with their start and end dates.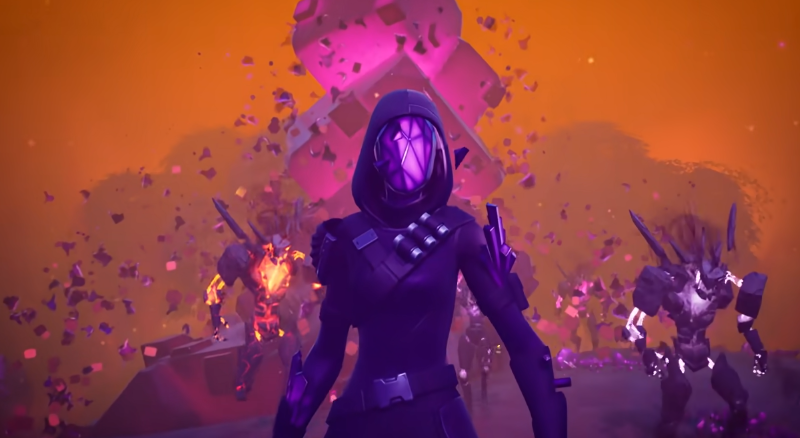 Article continues below advertisement
Chapter 1
Season One: Oct. 25, 2017 – Dec. 13, 2017
Season Two: Dec. 14, 2017 – Feb. 21, 2018
Season Three: Feb. 22, 2018 – April 30, 2018
Season Four: May 1, 2018 – July 12, 2018
Season Five: July 12, 2018 – Sept. 27, 2018
Season Six: Sept. 27, 2018 – Dec. 6, 2018
Season Seven: Dec. 6, 2018 – Feb. 28, 2018
Season Eight: Feb. 28, 2019 – May 9, 2019
Season Nine: May 9, 2019 – Aug. 1, 2019
Season 10 ("X"): Aug. 1, 2019 – Oct. 13, 2019
Chapter 2
Season One: Oct. 15, 2019 – Feb. 20, 2020
Season Two: Feb. 20, 2020 – June 17, 2020
Season Three: June 17, 2020 – Aug. 27, 2020
Season Four: Aug. 27, 2020 – Dec. 1, 2020
Season Five: Dec. 2, 2020 – March 15, 2020
Season Six: March 16, 2021 – June 7, 2021
Season Seven: June 8, 2021 – Sept. 12, 2021
Season Eight: Sept. 13, 2021 – Dec. 6, 2021
Chapter 3
Season One: Dec. 7, 2021 – March 19, 2022
Season Two: March 20, 2022 – June 3, 2022
For those who are familiar with Fortnite's seasons, you may notice that Season 2 of Chapter 3 ends on a Saturday, which isn't common for the game but seems to be consistent for this chapter.
Article continues below advertisement
Here's what we know about Season 2 of 'Fortnite' Chapter 3.
While Epic Games is usually pretty tight-lipped about what fans can expect in upcoming seasons, you can probably bank on the fact that many of the changes that came to the game in Chapter 3 will remain in place.
Article continues below advertisement
That being said, we know for certain that building will be coming back at some point during Season 2, despite it being removed at the start of this season. Data miners have confirmed that the feature has only been removed temporarily as part of the IO's invasion and the start of the war between the two sides. It's uncertain if some of the other features, like the ability to grab ledges and sprint faster than before, will remain intact.
Beyond this, though, all of the information about Season 3 is just speculation — and players still have plenty of time to work their way through all of the new content in Season 2 before a new season comes along.