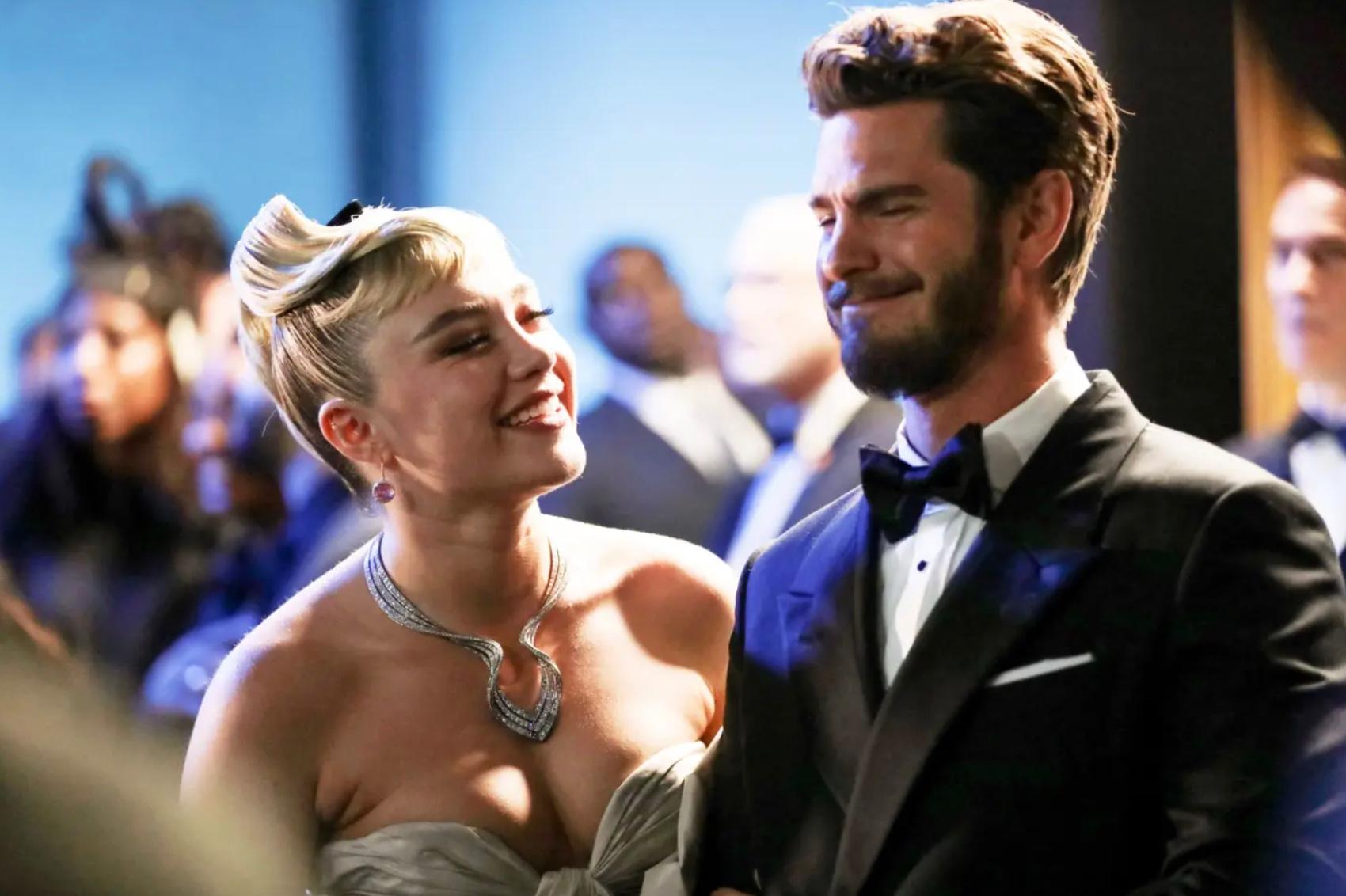 Florence Pugh and Andrew Garfield Are Teaming Up for a New Movie —  And the Internet Is Going Bananas
Hollywood stars Andrew Garlfield and Florence Pugh will be starring the romance of our wildest dreams — here is what you need to know about their new movie 'We Live in Time.'
Hollywood stars Andrew Garfield and Florence Pugh have begun filming the romance movie We Live in Time. The new film was written by Nick Payne, the creative mind behind Netflix's The Last Letter From Your Lover.
Article continues below advertisement
It seems as though Hollywood is finally answering audiences' pleas for more romance on the big screen with a star-studded cast to boot. Neither Andrew nor Florence are known for their roles as romantic leads, so this will be an undoubted thrill for longtime fans.
Learn more about We Live in Time below.
Andrew and Flo met for the first time at the 2023 Oscars rehearsals.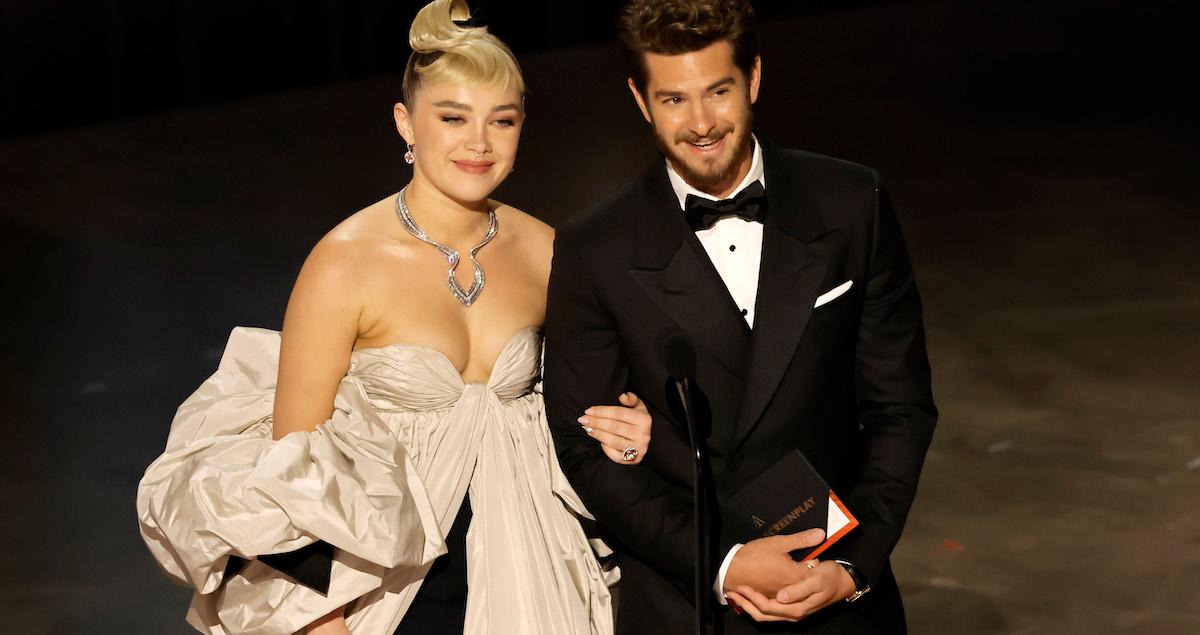 The internet went feral the second they saw Miss Flo and Andrew presenting at the 2023 Oscars together, dying over their palpable chemistry. Pictures and clips of them presenting Sarah Polley the Academy Award for Best Adapted Screenplay went viral, and fans were clamoring for them to be in a movie together.
In a pleasant surprise, the two were already slated to appear in We Live in Time, but they hadn't met in person until Oscar season.
Article continues below advertisement
In her puppy interview for Buzzfeed, Florence revealed, "You know, I actually hadn't met him until the day before the [Oscars] rehearsals. He and I are doing a movie together, but I don't know if the Academy knew."
"So, it was kind of like, [a] weird circumstance." The Oscar-nominee continued, "And then we got to meet, which was great. We got along. I'd take the piss out of him and he'd take the piss out of me. It was, like, wicked. It was perfect."
What do we know about the plot of 'We Live in Time' so far?
Rumors have been swirling about the plot of the film. Some have speculated that Flo's character will be a restaurant chef, playing off of her beloved Instagram cooking show Cooking with Flo. Unfortunately, no concrete details about the plot of the film have been revealed.
Article continues below advertisement
What we do know is that John Crowley will be in the director's seat, having previously directed the Oscar-nominated film Brooklyn, which starred Flo's Little Women co-star Saoirse Ronan.
Photos of Flo and Andrew filming have gone viral
In a testament to Andrew and Florence's combined star power, photos obtained by The Daily Mail of them on set laughing and strolling about have taken the internet by storm. Fans and casual internet users can't help but ship them.
Andrew is dressed up in a professor-chic blazer and slacks, while Flo wears a to-die-for brown sherpa coat. They're nursing cups of coffee and genuinely look like they enjoy being around each other, even in between takes.
Fans are ready for their hearts to be ripped out, but until then, they have these swoon-worthy pictures. A release date for the film has not been announced.