Amanda Seyfried May Be Private, but She Still Finds Ways to Share About Her Kids
Does Amanda Seyfried have kids? The actress is married to actor Thomas Sadoski, and the couple prefers to keep their personal lives private.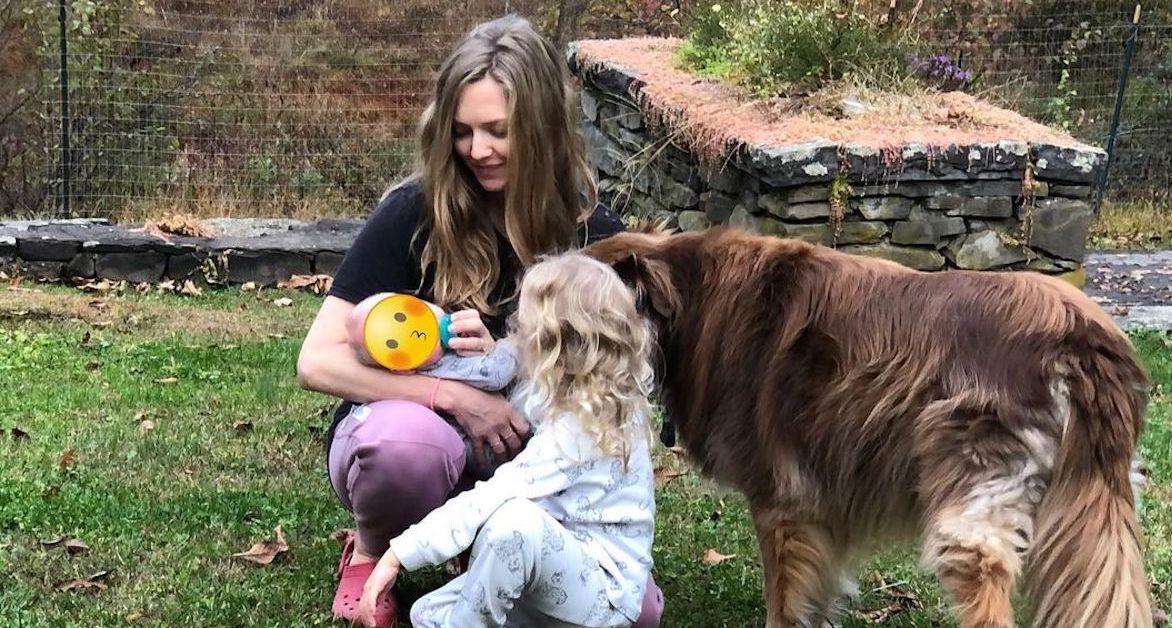 With fame comes a certain expectation that celebrities will share details about their personal lives — whether it's during interviews promoting their craft or via social media. So it can be a bit frustrating for fans when celebs, like Amanda Seyfried, prefer to keep their off-screen lives private. It's common knowledge that the Mama Mia actress is a mother herself. But how many kids does she have? And what has she shared about her children?
Let's take a closer look at Amanda's family life.
Article continues below advertisement
Amanda Seyfried is married to actor Thomas Sadoski.
Amanda and her husband Thomas Sadoski initially met in May 2015 when they were working on the Off-Broadway play The Way We Get By. Both were involved with other people at the time (Amanda was dating Justin Long and Thomas was married to Kimberly Hope), and the relationship between them was strictly platonic.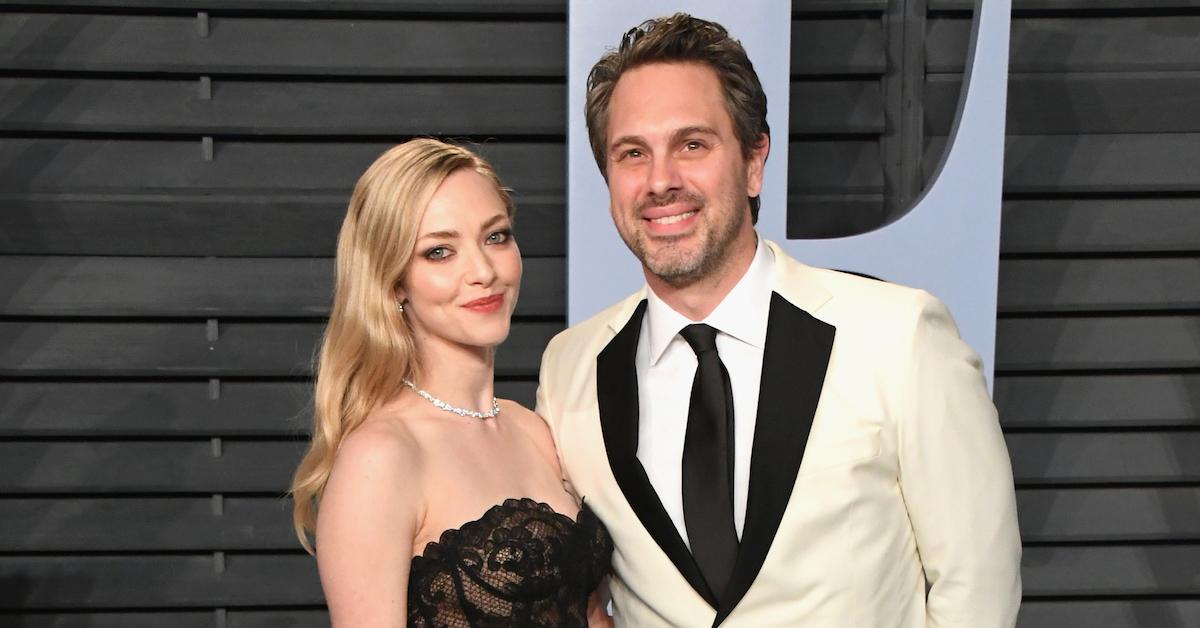 Article continues below advertisement
"[He] never flirted, never disrespected his wife," Amanda told PorterEdit in July 2018,. "That was another reason why I thought, later on, that I could marry him."
Ultimately, Amanda split with Justin, and Thomas divorced Kimberly, and the pair reunited for the movie The Last Word in 2016. By March of that year, Amanda and Thomas had become a couple — and just six months after that, they were reportedly engaged.
Amanda Seyfried has two kids with Thomas.
The couple went on to say, "I do" during a low-key wedding ceremony when Amanda was nine months pregnant in 2017. Less than two weeks later, Amanda gave birth to their first child, a daughter they named Nina, on March 21.
"I really wanted to have rings on in the hospital, you know?" Amanda explained to PorterEdit. "And what if something goes wrong, and he's not legally my husband?"
Article continues below advertisement
Fast-forward to September 2020, and Amanda and Thomas announced the birth of their second child, a son whose name has not yet been shared with the public.
Article continues below advertisement
Since becoming a parent, Amanda has shared anecdotes about motherhood. She's also posted photos of her two kids via social media — although the actress has remained meticulous about never actually showing their faces. By photographing her kids from behind or strategically placing an emoji over their faces, Amanda has been able to preserve her family's privacy.
Article continues below advertisement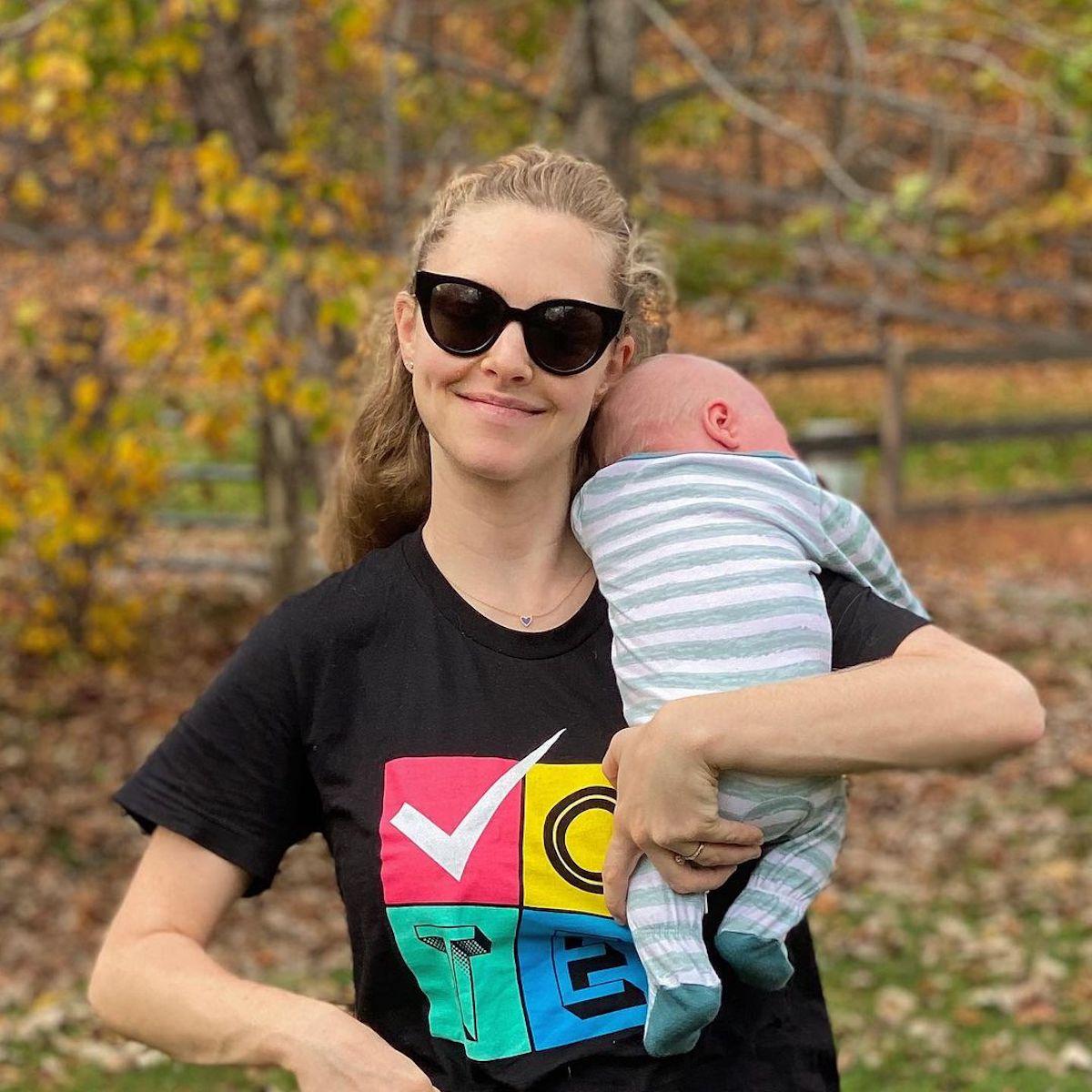 "I don't share her face or anything [online]; I'll let her choose when she wants to do that later on in life," Amanda told Entertainment Tonight of her daughter in June 2020. "But I can't help but share these insane conversations that [I'm] having with this three-year-old. I mean, they're so in touch sometimes it's scary, but it's also super funny. I love it, and if I can share any of that, I will."
Article continues below advertisement
"She knows how badly I want to sing, and she will not let me," Amanda continued. "She's smart. I gotta think of a way to [negotiate] because I'm a singer, and if she starts walking out of the room when I start singing, I'm going to get, like, an even bigger complex than I already have."
You know what? Kudos to Amanda Seyfried and her husband Thomas for prioritizing their kids' privacy. Hopefully, the actress will keep sharing photos (sans their faces) and parenting anecdotes with her fans!